Your photographer shouldn't just take stunning pictures on your wedding day. They should be more than that! A professional photographer will know just the right way to guide you in making sure you achieve the vision you're looking for! They'll also make sure that you're enjoying your wedding day beyond the photos. This high level of professionalism can be found at Complete Weddings + Events. See what our newly wedded couples had to say about their wedding photography service experience with Complete!
Photo Service • The Quality of The Photos
Make your vision come to life in the best quality by working with our photographers! 
"The experience with Jennifer was absolutely blissful.  I knew my wedding was dreamy, but how did she capture every moment so perfectly? I worried about nothing, so grateful for her. Will be using her for all family events in the future." Sandra B. • 3.11.22
"Y'all did a great job. The photographers were friendly and helpful. And most importantly the photos came out really well." Christian B. • 2.8.22
"Rich did an amazing job with our engagement session. The editing was great! Overall I love our photos, and am looking forward to our big day in 19 days!" Cindy S. • 2.8.22
"What a wonderful experience from start to finish!  Amazing people, amazing photos, and video!  We were thrilled with the quality and the value of the price.  Highly recommend!" Julie K. • 2.31.21
"I used their photography service for my wedding and it was excellent! My photographer Ashley Hicks did a wonderful job capturing our candid moments, family portraits inside our beautiful church, and our outdoor photos. She had wonderful pose suggestions for the portraits. We got the rights to our photos and purchased a few high-resolution copies and prints. We ordered and received our large prints this week and they arrived in perfect condition and look amazing." Lisa B. • 7.24.21
"Jennifer was amazing to work with! She took jaw-dropping photos and posed us in a way that looked comfortable and romantic. I can't help but share them with everyone I know!" Henry F. • 7.17.21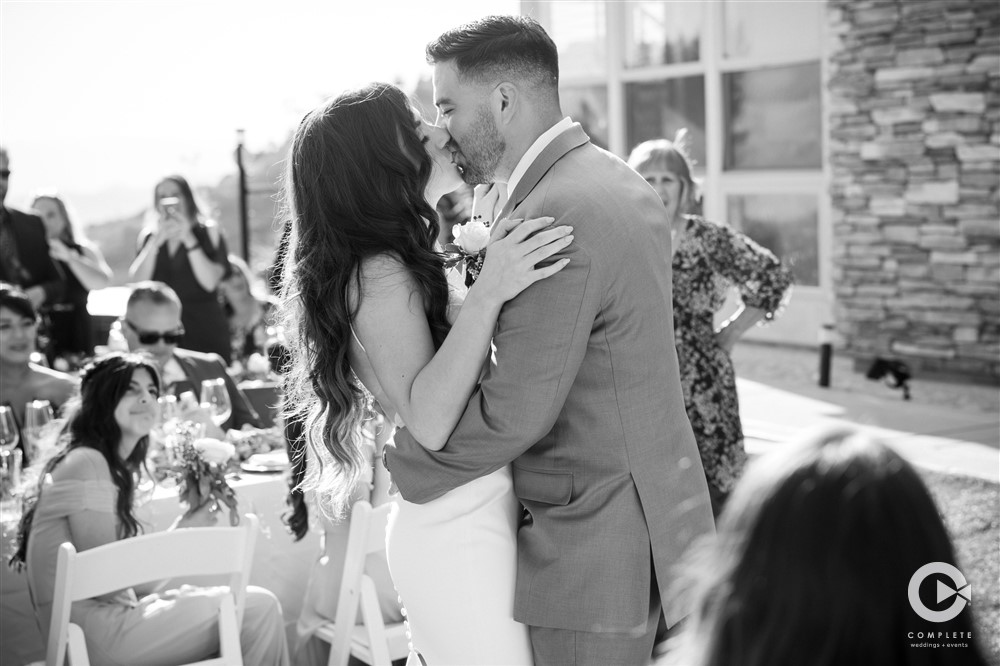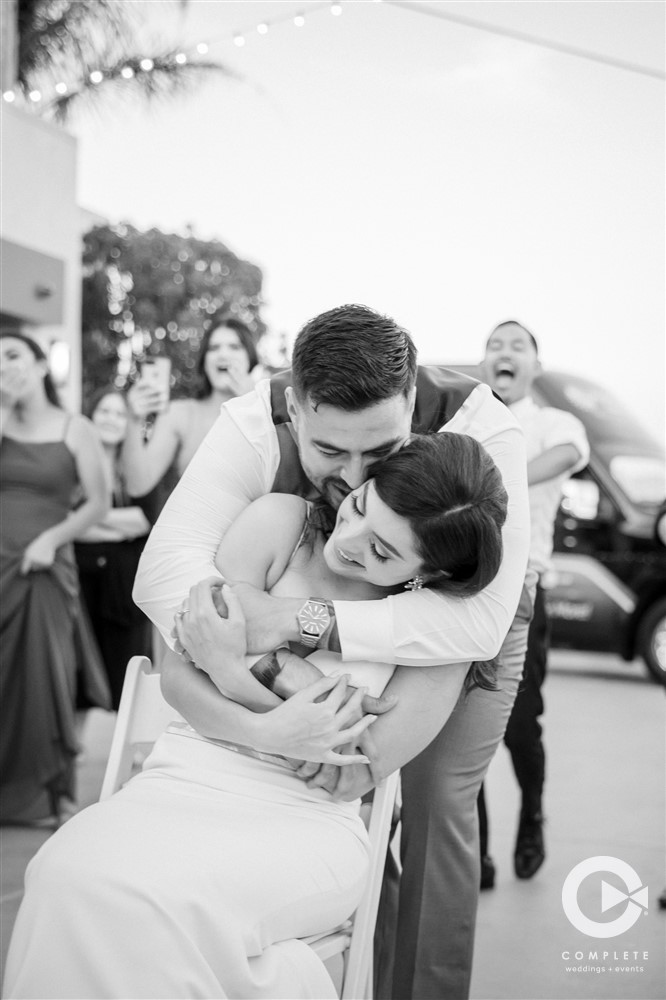 You'll Get More Than Photography
It's not just a photography service. These are people that want to make your full day come full circle!
"I would recommend this service to anyone and everyone planning a wedding! Complete Weddings + Events made our wedding so stress-free and fun, and they took beautiful photos and videos throughout all of us getting ready, the service, and the reception without interrupting any part of the big day. They took time to get to know what my husband and I were looking for in our photos and video prior to the wedding day, and on the day of, they let us focus on enjoying our big day while fitting in every photo opportunity we wanted! We had two photographers and one videographer, and each of them was phenomenal at their job and extremely personable! If I could give them an 11/10 score I would!" Victoria J. •  3.9.22
"Great service and beautiful photos! Photographers were really personable and offered ideas as well as worked with requests from us. Thanks!" Elizabeth M. •  3.5.11
"They did a great job capturing the most precious moments of the most wonderful day of our lives! They were courteous, punctual, and fit right in with our lively bunch of folks! Thank you for making our day one that we will never forget!" Christina S. •  2.21.22
"I loved how helpful and knowledgeable the workers are! I also loved how much Sydney went above and beyond for me. She was truly the best photographer I could have ever asked for. She helped me stay relaxed and calm even when I was running behind!" Madison M. •  12.27.21
"Very professional and attentive. Our photographer was everything from flexible to intuitive. She made us comfortable and we had a great time doing our photoshoot " Erin H. • 11.29.21
"Complete Weddings + Events is extremely affordable compared to others and high quality! The photographers and videographers were so nice. They helped the night move on accordingly, were flexible, and got amazing shots (kudos to the secondary shooters as well)! They even did some unexpected couples photos during the reception which was amazing! My photo previews and video teaser are beautiful and I can't wait to get the rest of my photos and larger video! Definitely recommend!" J'Niecer Payne, •  3.25.22"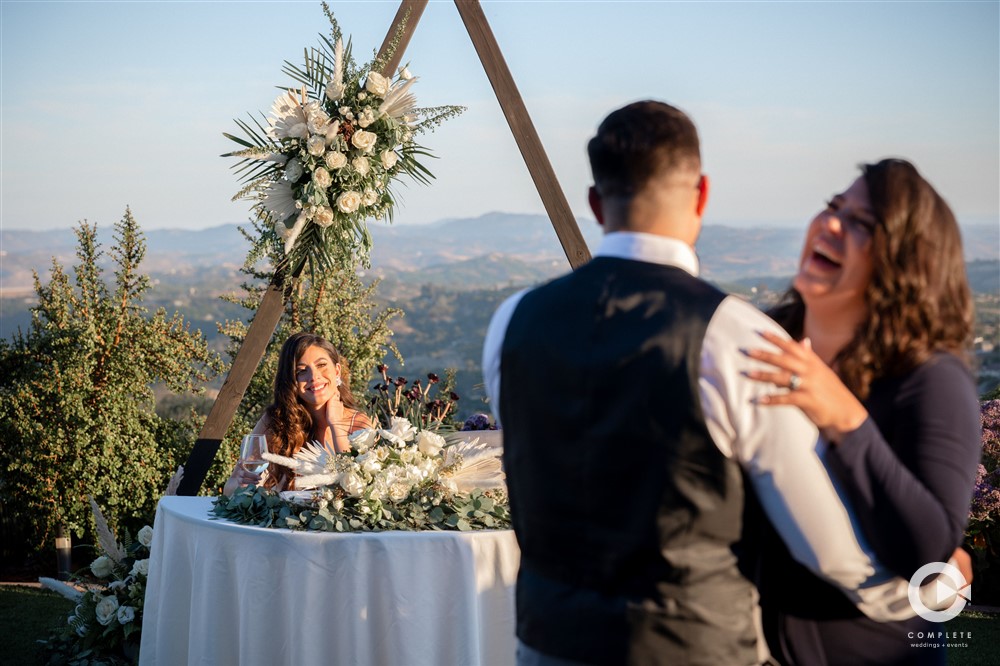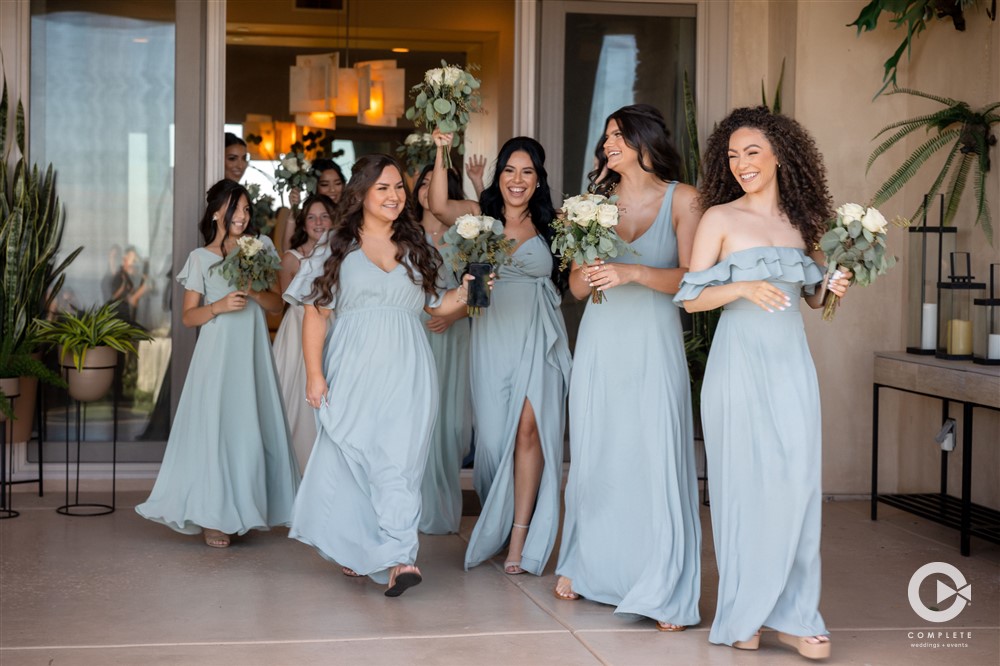 The Team
What happens when you bundle your photography service with other services? Let our clients tell you!
"We loved all the services we got from Complete. Photography, videography, DJ, uplighting, and the photo booth. The people were very attentive, polite, and fun to work with. Their work was fabulous and we will cherish the memory of our wedding day with all of the wonderful photos and videos we received." Deanne N. • 1.1.22
"Everyone was professional and easy to work with, I would highly recommend using all of the services complete has to offer! Brooke was a great photographer and Rachel was a super fun DJ. The photo booth was a huge hit for our guests as well." Emily R. • 12.25.21
"My husband and I got married in August. We had an amazing time. We hired complete weddings and events for both photography and DJ work. They helped out so much making it so fun and relaxing. I enjoyed the great photography service and compassion they gave us, not only on our big day but before the day and after! We used Kathryn as our Dj she was the life of the party, we had Zach as our photographer. He moved to Colorado just days after our wedding but took the time to tour our venue and come up with amazing photo spots that not even I was able to see. I appreciated all they did for us on not only our big day but all the time around it! Highly recommend." Brooke Z. • 11.12.21
"Complete Weddings and Events made our special day AMAZING! From the first meeting to the day we got our photos and videos, Connor and his team are incredible. We had DJ Eddie, Julio for the Photobooth, Gabriel for the videography, and Tara as our photographer – and wow, what professionals! I told my (now) wife Rachel that having a professional team to capture every moment of our wedding was very important to me, and the team at Complete didn't disappoint. Couples should feel no hesitation when choosing Complete for their event!" Terry O. • 9.28.21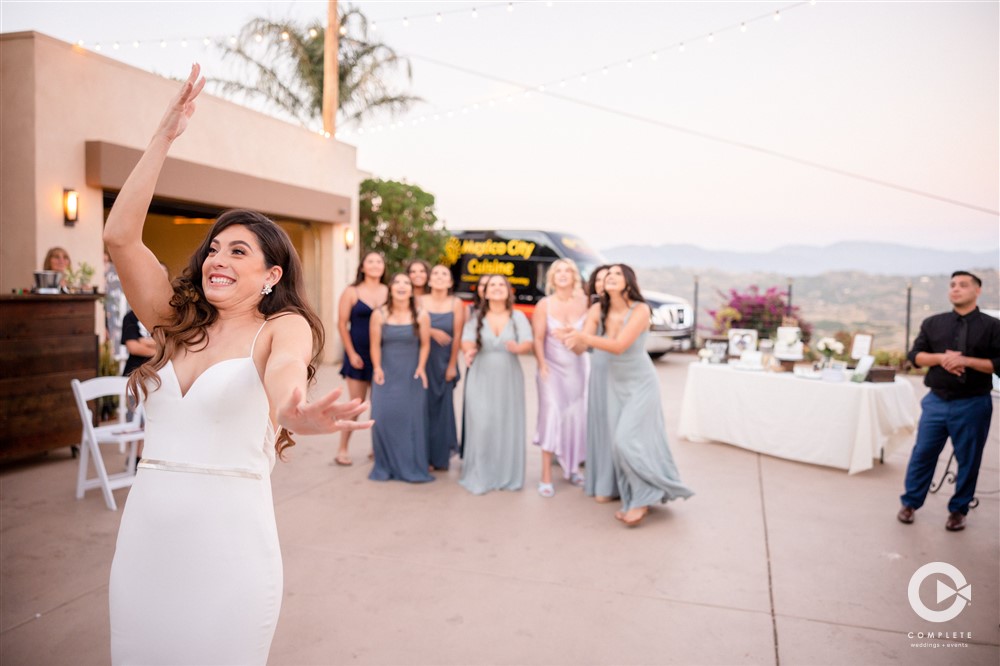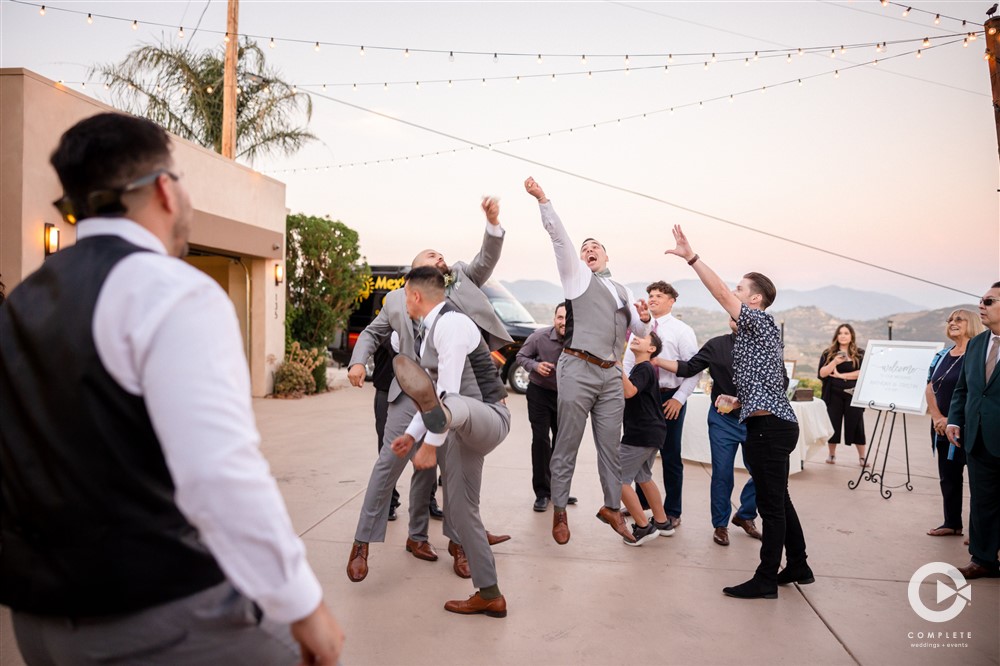 Complete Weddings + Events
Each wedding brings us moments captured in photography that leave us astonished and inspired! Find more wedding and event inspiration on our blog here, and contact us with your questions for your upcoming event!