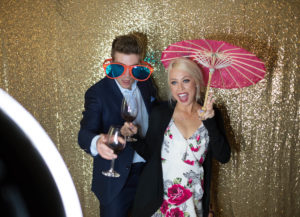 When it's time to celebrate, "party" is the name of the game! Figuring out how to plan the best party is almost as fun as actually being there, although it can be a hectic experience. There are a lot of details to consider if you want to pull off an epic event, but with a party planning checklist, you can do it with ease. There's nothing we love better than a great party, so we put together our planning guide of tried and true strategies to help you prepare for your best party. This checklist will allow you to create a list of goals so you can pace yourself and have a perfectly planned party that you can enjoy, too!
Party Planning
The best place to start is by pinning down your vision. Why are you having this party? Are you planning a wedding reception to celebrate the love between you and your partner? Or is this a milestone birthday party for a friend? Maybe you are planning a corporate event with some very focused team-building goals. Whatever the occasion, you'll want to get crystal clear on what your vision is so you can make decisions that will help you meet that goal. With that worked out, it's time to start planning the details.
Most party planning starts well before the actual day of the party. The bigger the guest list, the further in advance you want to start thinking about these decisions. For most parties, planning begins 6-8 weeks in advance. We ordered the items on this list by importance so that you can start at the top and work your way down.
Party Planning Checklist

Budget:

 Know your numbers! Are you willing to splurge, or do you need a party on a budget? Either way, you'll want to figure this out first, because it will save you time and allow you to make the best decisions as you plan. Having an epic party doesn't mean going broke, but it does mean deciding where you want to scrimp and where you want to go all out. Make a list of everything you'll need to pay for and how much you'd like to spend in each area.

Date and Venue:

Once you have a budget nailed down, you should pick when and where to have your party. You'll want to make sure your guests of honor are available on your chosen date, and that it doesn't conflict with any major holidays or happenings in your area. Along with picking the right date, finding the perfect venue is the other major cornerstone of

party planning

. If you are planning on having the party in your home, then you're all set. But if you're going for something more produced, you'll want to make arrangements to rent a venue — which means choosing one with all the amenities your party needs.

Pick a Theme: From a backyard BBQ to an elegant wedding reception, every party has a theme. The theme helps you create the mood and vibe you want for your event. Picking that early in the planning allows you to streamline your decisions later on down the road. If you need some inspiration to get you started, Complete Weddings + Events has Pinterest boards full of ideas to get you started.
Guest List:

People make the party! Build your list to include your guests of honor and their loved ones, and everyone else you want to be there, but be sure you're thinking about space limits and your budget. These should dictate the size of your guest list, and from there you can narrow down your list from "everyone!" something more manageable.

Invitations:

With your guest list created, now you need to invite them! Are you designing something on your computer to print, hiring a designer, or even sending a paperless invite? Based on your budget and aesthetic, you'll need to pick one then begin the process of creating an invitation that reflects the theme you've chosen, so your guests know what to expect. Make sure it includes everything your guests need to know — you can use the "5 Ws" here: Who, What, When, Where, Why! It's useful to include the dress code and theme, if any. Make sure you send invitations well in advance and include an RSVP date. For a smaller party, 3-4 weeks in advance is plenty of time. Larger affairs should go out 6-8 weeks before the event to make sure you can follow up on RSVPs and deal with any last minute changes.



Space Plan:

Not every party requires a full seating plan unless you are serving a full meal, but people will still need a place to go. Making sure that the venue accommodates everyone comfortably is critical. Where will people come in? Is there a place for personal items like coats and purses? Will there be space to sit, as well as to stand and mingle? Does everyone need a place to eat or are cocktail tables enough? What about accessibility and staging areas? If you're renting a venue, touring it ahead of time to work all of this out is useful, plus the venue coordinator will probably raise questions you hadn't thought of that will make your event go smoothly.
Photographer:

A picture is worth a thousand words and so are the memories you make at a party. With so many of your friends, family, or coworkers gathered together, it is the perfect opportunity to capture some photos of everyone. Hiring a photographer ensures that you will have these memories forever and that you are included in them, too! For a roster of vetted professionals, check out our

event photography

services.

Music:

Music and parties go hand in hand. However, while tossing on a generic playlist might feel like the simplest approach, you and your guests might find that to be a let down. Not all party playlists are created equal, and you want the best soundtrack to set the tone for your party. Hiring a DJ guarantees your event will be on point with the best tunes: even a smaller event can benefit from having a professional there keeping

the beats going. Sometimes the best idea will be hiring a DJ who can take care of all of those things for you. We'll help you find the right playlist for your party —

hear for yourself

!

Videography:

Video footage of big events is a hot trend in

party planning

. Hiring a videographer to capture the party is a choice many people regret passing up on.

Our videography

team captures all the best highlights of your party so you can relive the fun later. It's like watching home movies — only with cinematic background music and high definition picture.

Entertainment Options:

Whether you are dancing the night away or having a luau by the pool, each party has its own unique way of encouraging guests to enjoy themselves. There are endless ideas for party fun and mapping out what that will be is an exciting part of the planning process. Maybe you're thinking a giant ball pit, a high-energy

DJ

to keep the crowd dancing, or perhaps guests will hop in a

photo booth

for some glamour shots — the choice is yours!

Menu:

Food can be the highlight or the disaster of an event, so make sure you get this one right. Planning a menu will help you work out what you want to serve and when — which also means you'll know how much time to block out for food prep (or set-up, if you're hiring caterers). Your menu choices should work with your party theme, and round up how much food you're preparing to make sure you don't run out (nothing kills a party faster than hungry guests). Don't forget to account drinks and a bar, if you'll have one. Finally, avoid any unpleasant allergic reactions or issues by making sure you know which guests have dietary needs so you can plan accordingly.

Decorating:

Simple or detailed, decorating is the fun part of

party planning

! This is the area where your theme shines. Table decorations, wall space, food areas, and even outdoor areas all become a canvas for your creative touches. Sometimes it is knowing what you want to get and purchasing it. Sometimes it may require some DIY elements. Either way, this is the part of a party that guests will remember most.

Have Fun: After planning all the details of the event, it's time to relax and enjoy! Preparing everything ahead of time allows you to be refreshed and excited as you celebrate with your guests. So let the dishes sit until tomorrow and have fun!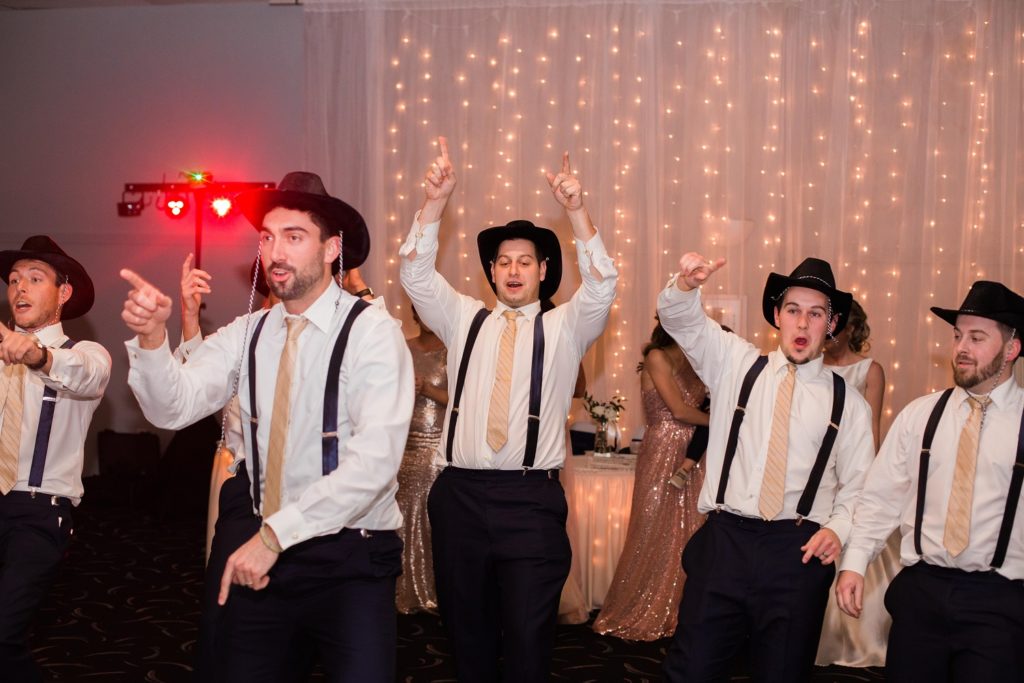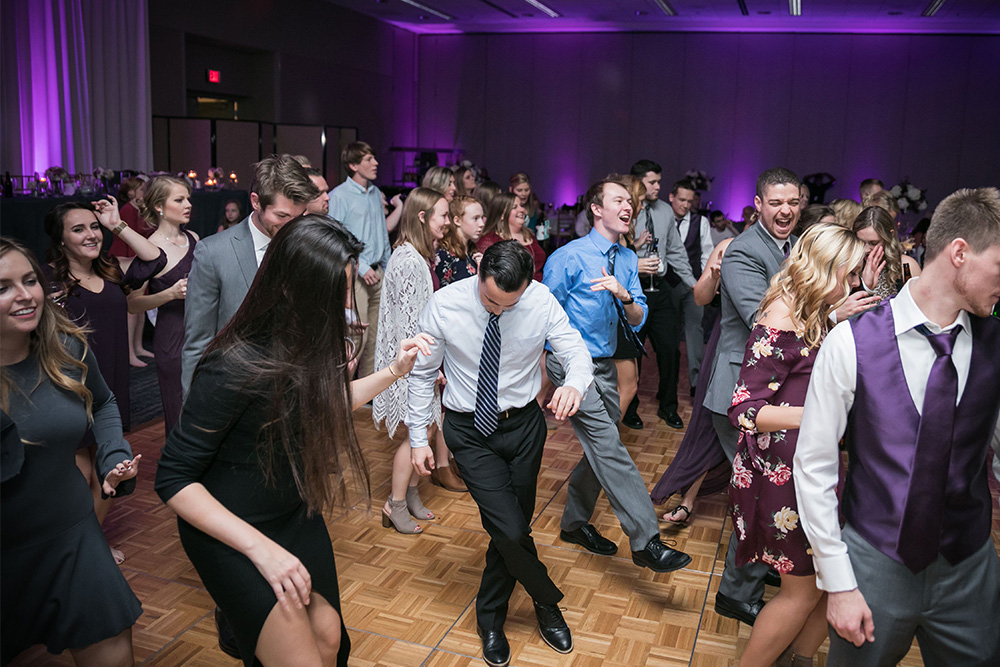 Wedding Planning
You can go into as much or as little detail as you want using our party planning checklist for many events, but when it comes to planning a wedding and wedding reception, you'll likely need to really get in the weeds with the planning. Don't make the mistake of leaving too little time: wedding planning should start at least six months in advance, but many couples start a year or more ahead of time. There are more vendors to work with, more people involved in the planning, and generally many more details to consider. Here are a few other things to keep in mind when planning a wedding:
Ceremony and Reception:

Where you say your vows may not be the same place you will party later on. That means that you will need to book both places. Make sure that you do that first!

Timeline:

While parties just need a start time, a wedding requires a detailed timeline. Your vendors and bridal parties are going to need to know what is happening and when. It will help you avoid the frantic phone calls the day of the wedding trying to make sure everyone is in the right place. If you have room in your budget, a wedding coordinator can help with this.

Outfits and More:

Finding your favorite wedding outfit is a fantastic feeling, but you will probably say no to a few before you find the "one." So make sure you start looking for that dress early. The same goes for your partner and the bridal party: fittings, alterations, and shipping or returns timing all need to come together, so make sure you know when things need to be done so everyone is ready on your wedding day!

Flowers: Bouquets and other flower arrangements add a delicate touch to any wedding. Your favorite blooms will need to be ordered in advance, which most florists recommend you do as far in advance as possible.

Transportation:

Limo, party bus, horse-drawn carriage… whatever you choose, you need to know how you will get places on your wedding day. No one wants to get left behind, so be sure that your bridal party has a plan, too!

Favors:

Little tokens of your love and appreciation for your guests is a tradition that most couples like to continue. Many times favors have a personalized touch that requires some prep time, however. This is one item that can be done closer to the wedding date. It is also a great way to let other people join in on the wedding planning fun.

Reception Highlights: The grand entrance, the first dance, the cake cutting, the send-off — all of these things are options to add to your reception celebration. Knowing which of these traditions you want to include, and which ones you don't, allows you to plan the receptions that carry out your vision. Do what is important to you, and you can't go wrong!
Party planning and wedding planning is a big job, but it doesn't need to be overwhelming. By making a plan and working one thing at a time, you will find yourself a master party planner in no time. Try our lists to get started right away! And for everything else you have questions about, ask Complete Weddings + Events to get our expert help!