Listen, I get it. The wedding vocabulary is confusing. Some words are quite unknown and others we don't even know they exist. Thus, a wedding planner and a wedding coordinator sound similar, but they are very different. Both wedding planners and wedding day coordinators are life savers, and I mean it. If you've been looking for a destination wedding planner, wedding coordinator, or wedding consultant for your big day, but have no idea how their responsibilities differ, you've come to the right place. Without further ado, let's dive into what these terms really mean.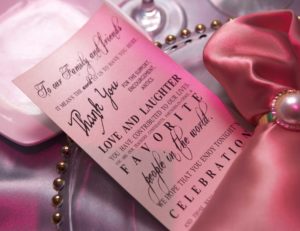 The Difference Between a Wedding Planner vs a Wedding Coordinator
Wedding planner
Wedding planners are responsible for making the entire wedding process smooth and seamless. They handle all the logistics and make sure it is inexpensive . From contracts, negotiation, to vendor referrals and all necessary meetings are covered in wedding planning. If you have a limited budget for your big day, be sure to hire the most professional wedding planner.
If you are already on a strict budget, you can learn this skill and plan your wedding, but nothing beats the services of professional wedding planners who have executed the process and know the tips and tricks to make sure your wedding is a dream process. .
So this is what wedding planners do:
⦁ They dedicate up to 250 hours to help you have a smooth and economical wedding
⦁ They are responsible for negotiating contracts, vendor referrals, and scheduling all vendor meetings. They are also responsible for coordinating transportation and hotel room blocks.
⦁ Wedding planners oversee everything including rehearsal, schedules, floor plans, menu tasting, and site tours .
⦁ It is always good to hire a wedding planner to have a stress-free and hassle-free wedding process, especially if you have little time to plan.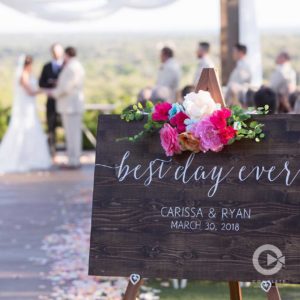 Wedding Day Coordinator
A wedding day coordinator is one of the hottest trends in wedding planning today. A wedding coordinator uses his experience, knowledge, and skill and logically focuses on making your big day hassle-free and helping couples in beautiful ways. Contribute your time and efforts and work in a shorter time frame than a planner.
Unlike a wedding planner , a wedding day coordinator spends only a few hours on your wedding, although it depends on the specific needs of the couple, but enters the process only a month before their big day. The wedding day coordinator often helps couples who are planning their wedding day themselves. Having a wedding coordinator allows them to have fun without worrying about a thing.
These are the responsibilities of the wedding coordinator.
⦁ Start working with you for almost a month before your wedding day. The wedding day coordinator is responsible for confirming vendor contracts, guest counts , keeping track of your budget, and releasing payments.
⦁ A wedding coordinator makes the process easy for couples traveling blindly through wedding planning.
⦁ The wedding coordinator creates detailed floor plans and schedules and completes the final walkthrough of the ceremony.
⦁ It almost oversees everything at the wedding and helps you create amazing memories in the process. Having a wedding coordinator on board is essential if you are detail-oriented and extremely organized.
Hire a wedding coordinator and wedding planner if you want someone to take care of every detail so you don't miss out on anything special. Before you can hire a wedding coordinator or wedding planner, be sure to ask for their recommendations and read reviews of their service.
COMPLETE weddings and events Fort Lauderdale, FL & All South Florida
We have worked thousands of weddings and we are here to help. Give us a call or text us and we can help you get through these tough times. Complete Weddings + Events, Fort Lauderdale's leading provider of photography , videography , lighting and wedding DJ services .