Complete Weddings + Events is a professional photography company in Fort Lauderdale, FL. We shoot about 50 engagement sessions a year. As you get ready for your engagement session, take a minute to look at some tips for a successful session and beautiful pictures.
Here are some tips that I share with my clients before shooting their engagement session.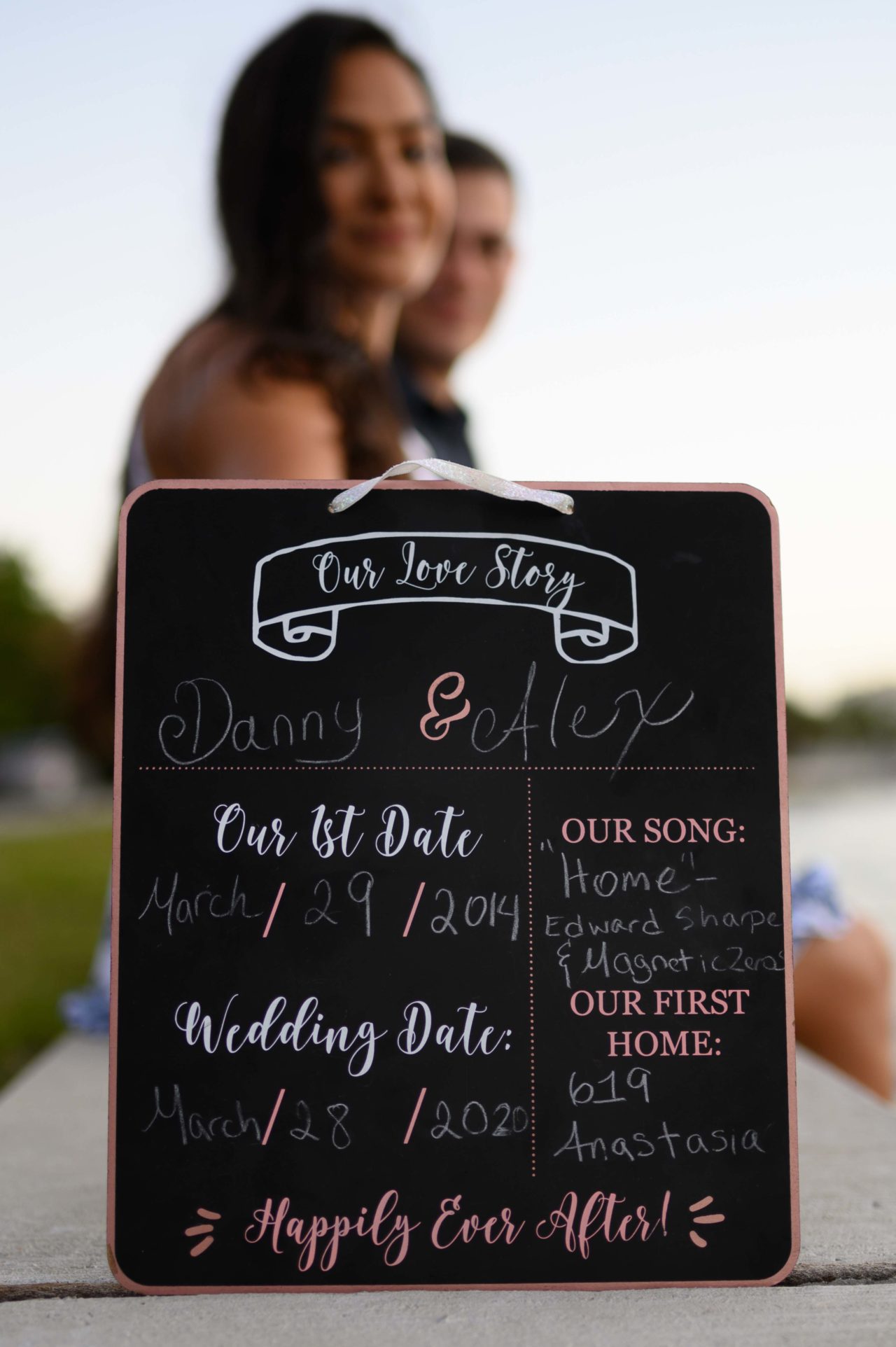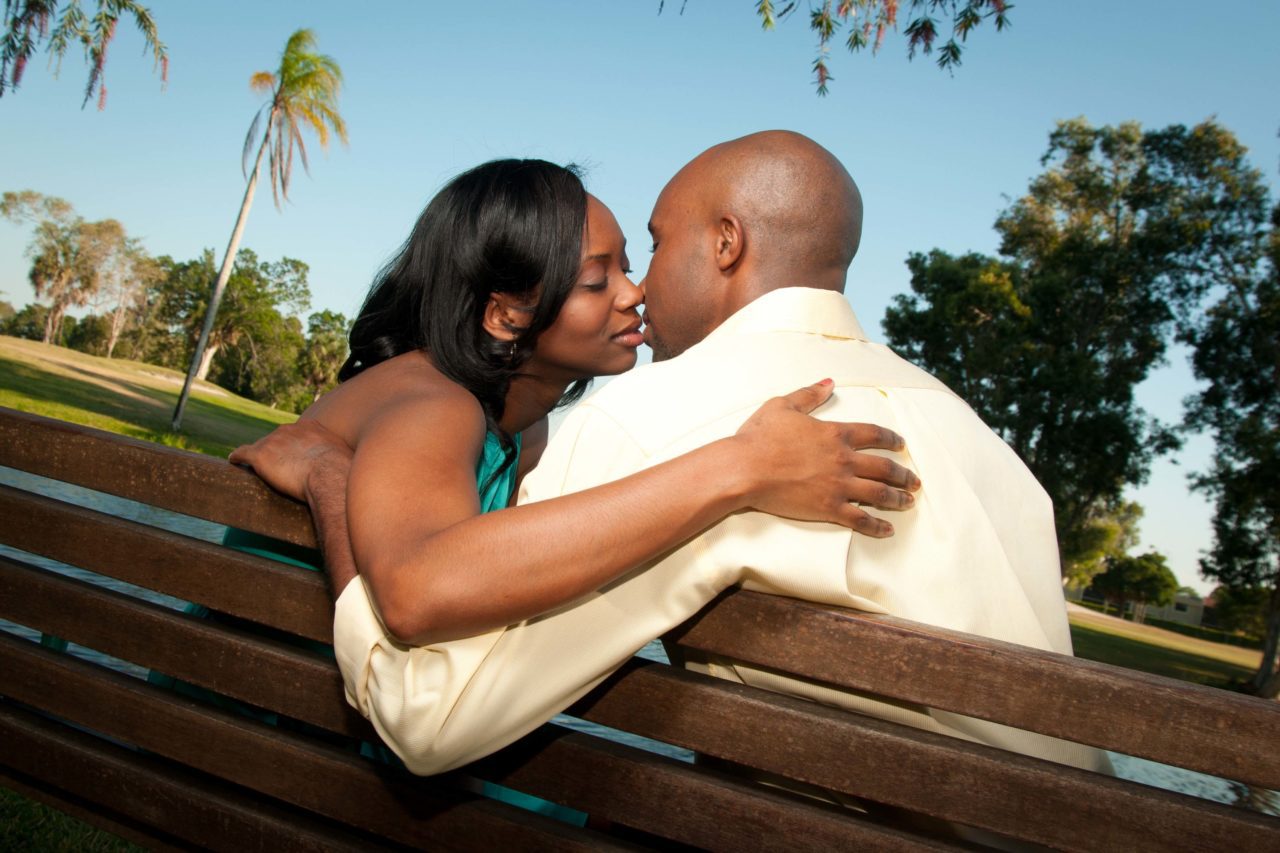 Engagement Session Do's and Don'ts
Don't get caught without an alternate plan.  Most engagement sessions are outside.  If the weather does not cooperate, you might have to change locations or reschedule.
Do wear solid colors. Blue, green & red look good on everyone. Browns and autumnal shades look good on medium to dark complexions. Purple and pink work on most women. Pastels work on darker complexions but have a tendency to wash out pale skin. However, if they are richer pastels, this is probably not a problem.
Do plan your wardrobe carefully. Avoid plaid, floral, busy patterns, head-to-toe black or white.  Certain patterns work, but nothing too loud. Also, be aware that your pattern may clash with your partners.
Do be aware that wardrobe changes will eat away precious time at your engagement session.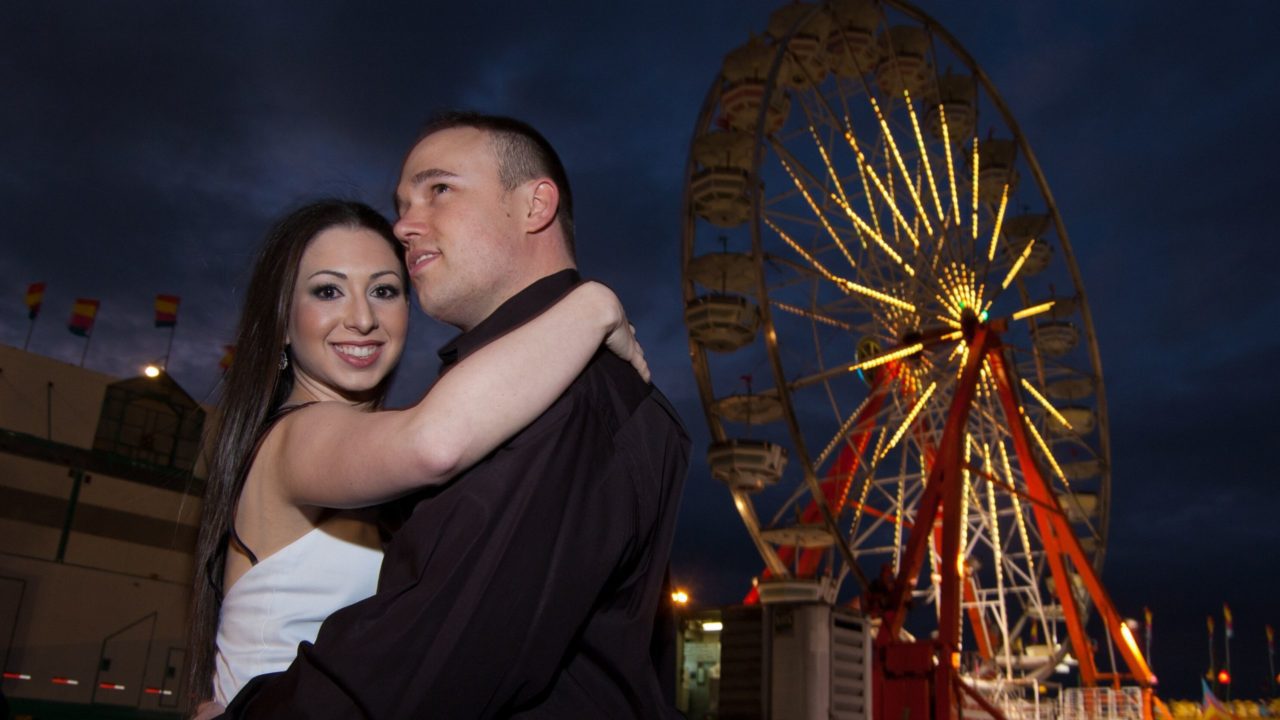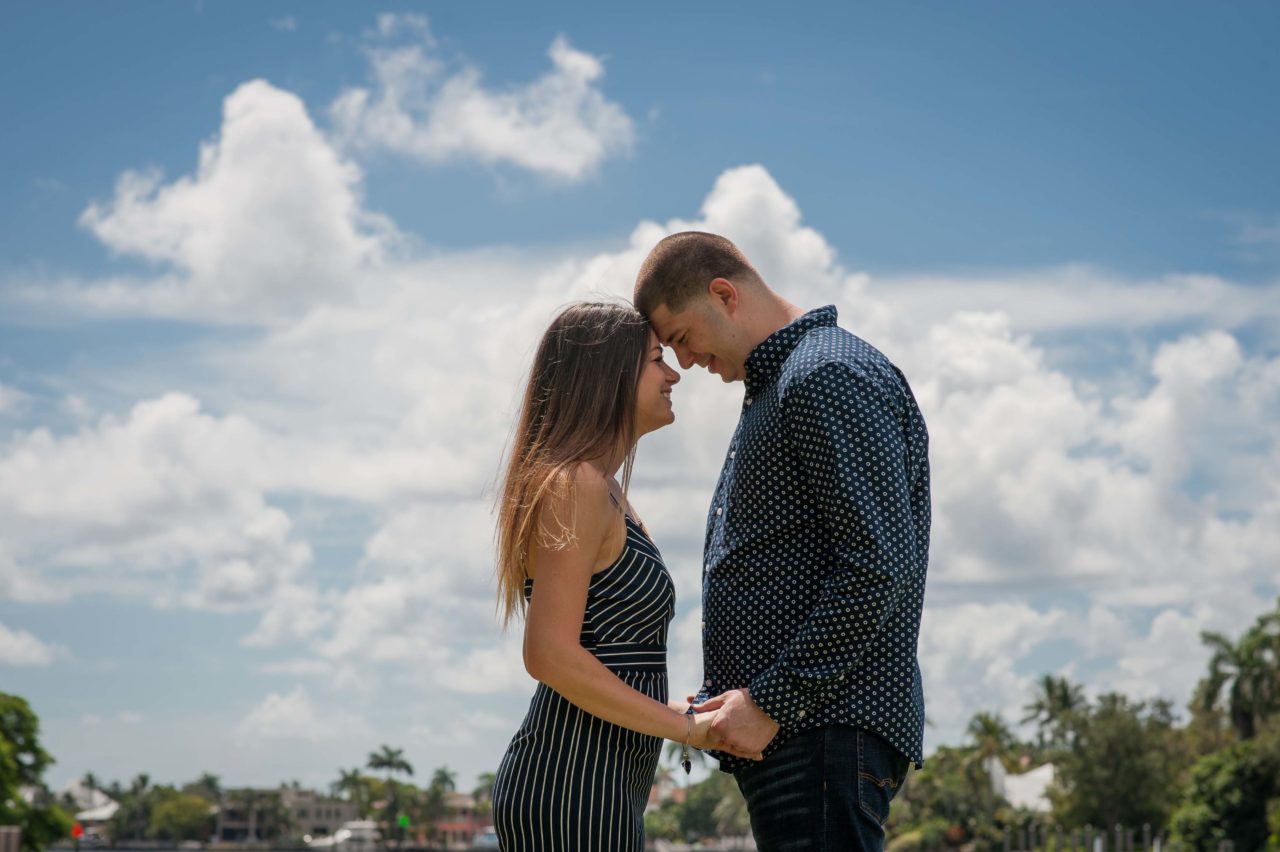 Don't be afraid to let us know of any poses, angles, or styles that you want to achieve. If you've seen something online or in a magazine, get it to us so we know how to make you happy.  You can always email a website link or scan and email a picture to us.
Do keep jewelry simple.
Don't wear the exact same color as your partner. For example, if you both wear red sweaters it will make you look like you are in a K-Mart Christmas Card. Shades of the same color work though (ex. pale blue and royal).
Do go casual (jeans), which looks great and makes for a comfortable shoot.
Or
Do get decked out. There is nothing more fun than both of you dressed like you are going out to a fine dinner. Girls, be careful that you don't wear heels too high for you to walk around in though. Most engagement sessions require a bit of walking around.
Do match your styles. If your fiancé is going to wear really casual clothes, you should not be in evening wear.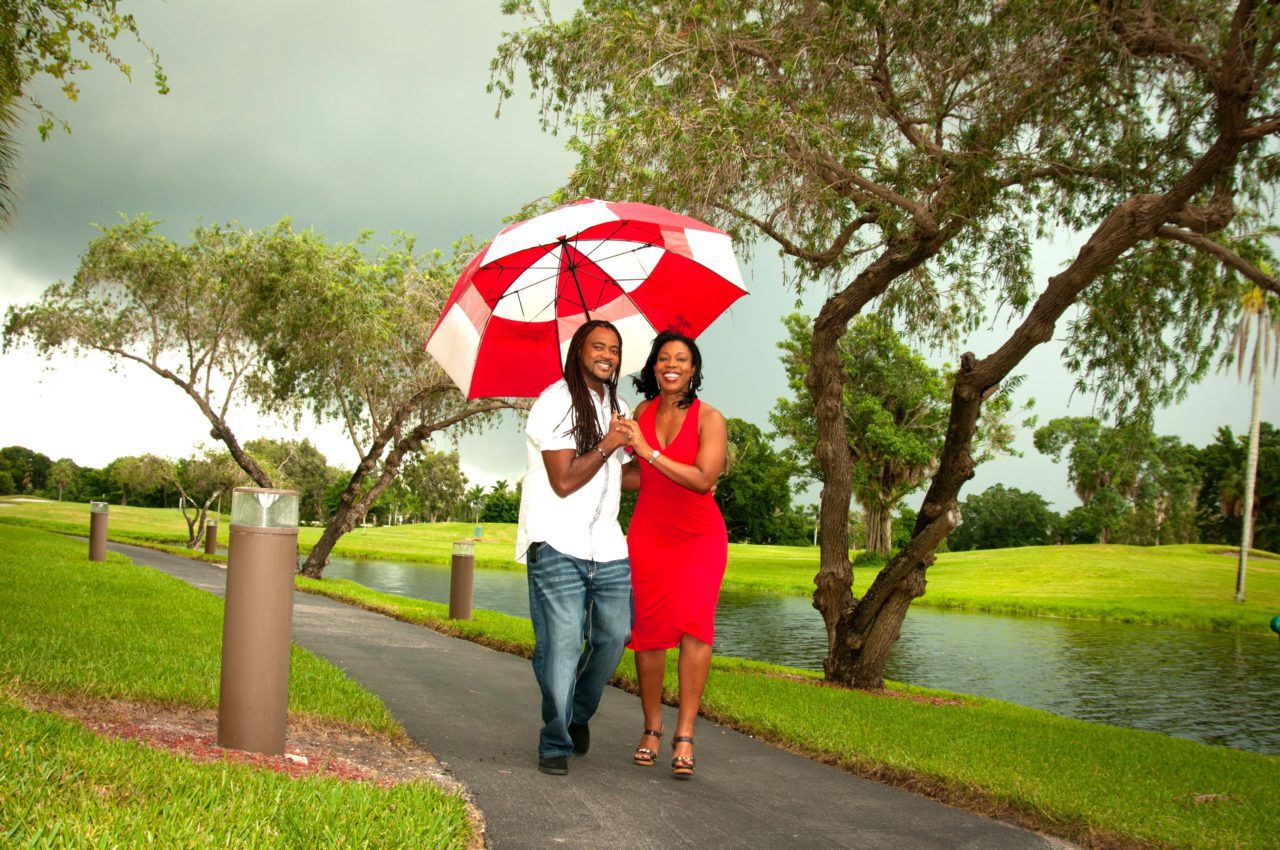 Don't wear over-the-top makeup or hairstyles. You want to look like yourself, and not a glammed-out version of yourself.  Mineral make-up reflects light and can make you look greasy.
Do bring lipstick or Chap Stick and Chap Stick for your man. Dry lips don't look good in pictures.
Don't be afraid to try a new location to shoot in. Most photographers love to shoot in new locations. New surroundings are seen with fresh eyes, thus helping creativity flow.
Do get a haircut and shave prior to the engagement session.  A fresh shave is a must. If you normally have a beard or mustache, make sure it's neatly trimmed.
Don't bring personal items to the session.  Leave your cell phone, purse, etc in the car. The items can be a pain to carry around and move for each picture.
Do bring a hand towel.  You are outside, in Florida.  You or your fiancé are going to sweat and we don't want that in your pictures.
Don't be afraid to ask the Fort Lauderdale photographer to see the pictures in the camera.  We use digital cameras so the images are ready instantly.
Do Show your style!  Bring fun accessories that can be used during the session. (Hats, sunglasses, sports team apparel, umbrellas, etc.
Don't wear loud logos.
Do schedule your session far enough out from your wedding to give your photographer time to post-process the images. Also if you are getting a sign-in book or prints made, the orders need to be placed, printed, and shipped.
Don't get a spray or fake tanning – a deep tan can turn out muddy in pictures.
Do trust your photographer. Once you've followed the tips above, leave the rest to the professional.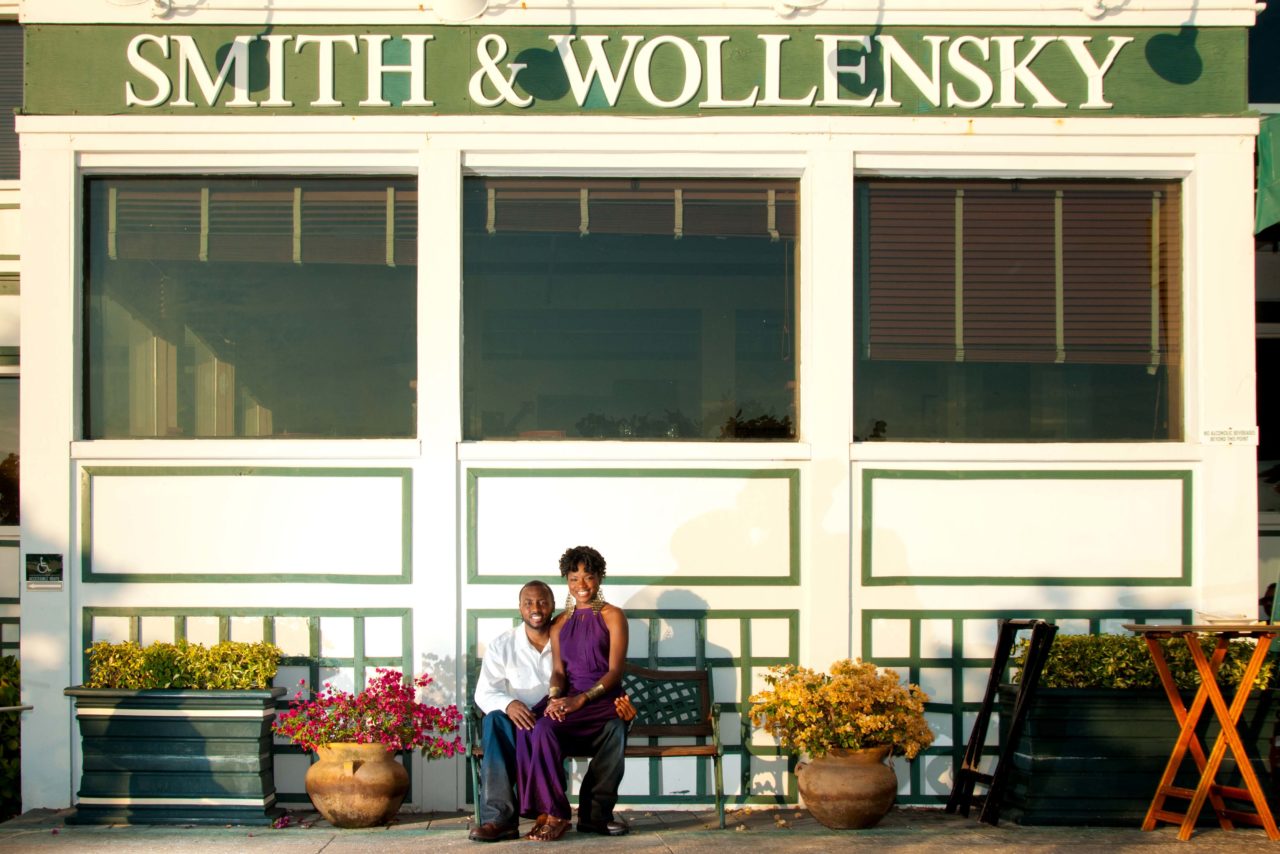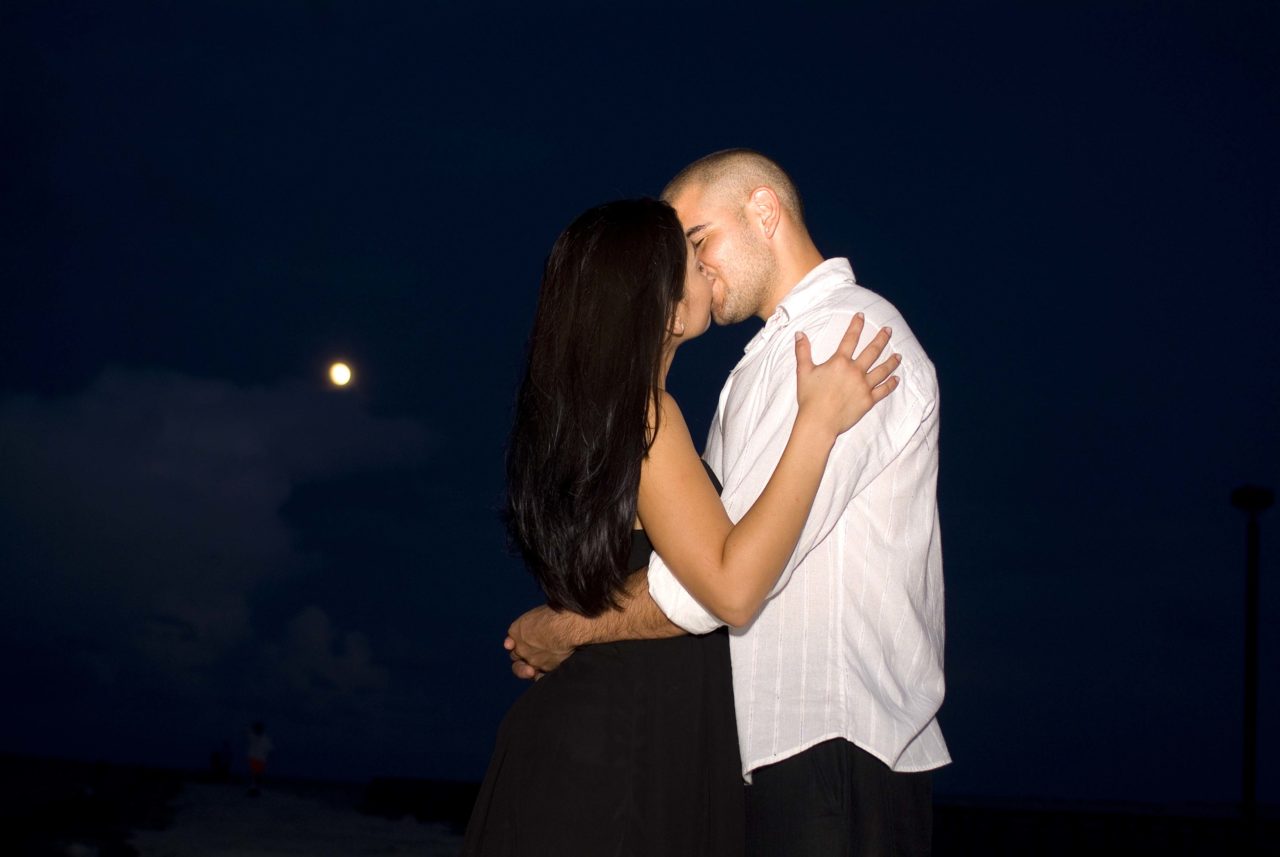 Plus Sized Engagement Shoot Tips
This next subject is a touchy one but it must be addressed because you trust us to create perfect pictures for you.  If you are a plus sized or full-figured person, we have tips for making you look beautiful in your pictures and feel comfortable at the engagement session.
Wear form fitting underwear.  It is almost impossible – whatever your size – to look good with unsupportive and flimsy underwear.
Avoid clothes that are too tight.
Avoid stripes (horizontal) because they tend to make people look wider.
Wear a bra that will hoist the bust up far enough to leave a long midriff – often a bad bra allows the bust to 'seep' into the stomach, making it look shapeless.
Avoid bright colors because they tend to make people look bigger and draw more attention areas that you might not want them to.
Avoid patterns like flowers print.
It is suggested to wear darker colors and solids.  It does not have to be black. If you do wear black, accessorize! Wear pretty jewelry.
Sit down in front of the mirror.  What looks good standing up could be less than flattering when sitting down.
Dress confidently but above that, BE confident!
Lastly, have fun and be your beautiful self.  We will do the rest.
Complete Weddings + Events in Fort Lauderdale and South Florida Areas
If you're planning a wedding in Fort Lauderdale, FL, then you've landed at the right place! Now that you've said YES! to spending your life together, you have some exciting decisions ahead. At Complete Weddings + Events planning, wedding events are what we do best.  Complete Weddings + Events, Fort Lauderdale's leading provider of event and wedding photography, videography, lighting & DJ services