Wedding bells are ringing again, can you hear the jingle?
Everyone wants a perfect wedding, one they can always remember and tell their kids about, but behind the lights, hall decors, exquisite wine, sumptuous meal, Etc lies a lot of planning, and you'll agree with me that the process can be very tiring. From the moment the wedding date is set, and preparations for the big day begins, you'll want to make bookings, prepare the guest list, and ensure everything goes fine on that day. For some people, they'll prefer to hire a professional who can take care of the details while they enjoy their day! After all, no one wants to be looking all stressed upon their Big Day!
For those who can't afford the service of a professional wedding planner, it's not the end of the world. There are many wedding planning books that can guide you through the process of having a great wedding, and if you're considering a career in wedding planning, these wedding planning books will be of help to you as well.
Best Wedding Planning Books To Read
When looking out for wedding planning books, here are things to keep in mind: The content should include an interactive checklist that'll help you keep track of your wedding budget. A book that contains inspirational photos that can give you plenty of ideas for your event is an added advantage. Also, we suggest you read books that give you the step by step procedure as well as a general overview of how to plan a successful wedding. Highlighted below is our recommended list of Best Wedding Planning Books To Read if you want to plan a wedding:
The Wedding Book
When it comes to wedding planning, you don't have to go through it all by yourself when you can learn from experts like Mindy Weiss, who herself has planned events for celebrities like Channing Tatum, Ellen DeGeneres, and Sofia Vergara. In this book, she shares with you insights and secrets on how she made it through, from how she negotiated with vendors, handled family situations, and budgets. In this book, you'll also find timelines, lists, and budgeting tools that will take you through every step of the wedding process. Learn from a pro and feel like a pro with this masterpiece.

A Practical Wedding Planner Book
This is one book that'll guide you through the process of organizing an amazing wedding. The advice and tips shared by the author Meg Keene are practical and straight to the point. She'll take you through the journey of how to choose great vendors, how to plan a wedding within your budget, and other details you are not likely to find online. Inside the book are checklists and spreadsheets to help you stay organized. This is one book you wouldn't regret having.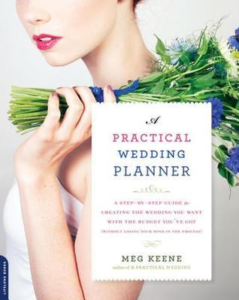 The Budget-Savvy Wedding Planner and Organizer
Not everyone can afford the high demands of a luxurious wedding, and for some people, they prefer to keep their wedding simple and detailed. Jessica Bishop, the author, understands what it means to plan a wedding on a budget, and in this book, she shares practical tips with your budget in mind. If you need sample budgets that allow you to track your wedding expenses, and worksheets, this is one book that says it all. You'll find in this book quality advice on how to choose a great dress, how to speak with vendors, how to choose the right venue and other indispensable details. You don't want to plan a wedding without this book on your shelf.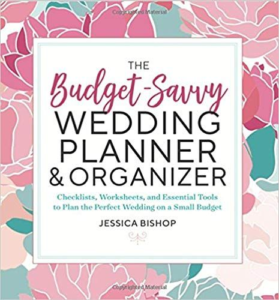 Emily's Post's Wedding Etiquette
Just when you think wedding etiquettes have long passed, Anna post and Lizzie Post authors a classic that addresses even the toughest situations. In this book, you'll learn everything from how to deal with awkward family issues to how to maximize technology on your special day. If you're particular about tradition, you'll learn how to blend family traditions. We know weddings come with lots of questions, some of which you're not likely to find answers to easily but this book is a solution, and you can have it right in your hands.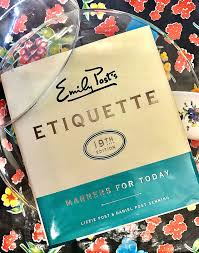 The Knot Ultimate Wedding Planner & Organizer
This cute book was written by experts on wedding planning- Famously known as The Knot. While reading, you'll almost think a professional wedding planner is beside you to guide you through the details of your event. That's how powerful and relevant this book is. It'll guide you on how to put a wedding together in any location, how to pick the right venue, in it, you'll find useful tips on wedding etiquette and legal requirements. This book is a must-have for professionals and beginners.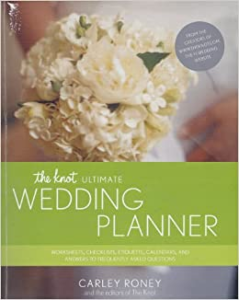 The Groom's Guide
We thought it necessary to recommend this book on wedding planning! You know how most of the books on wedding planning are centered on the female gender, that is the bride-to-be, the question then is what about the groom? They also need to be carried along, and Shandon Fowler thoughtfully wrote this book to create a much-needed balance. In this book, you'll find etiquette tips, seasoned advice on how to plan the perfect honeymoon, and other information you didn't even know you should be aware of as a groom-to-be. Get yourself a copy and as a female, you can gift it to your male friends as well, we assure you they'll appreciate the gesture.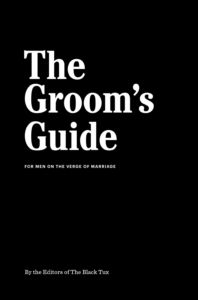 The wait is over and it's time to learn and practice the useful advice and ideas you'll have learned from reading these books. Get to work and plan that wedding!
Complete Weddings + Events in Fort Lauderdale and South Florida Areas
If you're planning a wedding in Fort Lauderdale, FL, then you've landed at the right place! Now that you've said YES! to spending your life together, you have some exciting decisions ahead. At Complete Weddings + Events planning, wedding events are what we do best.  Complete Weddings + Events, Fort Lauderdale's leading provider of event and wedding photography, videography, lighting, DJ services & photo booth rental.