While music is big part of a DJ's job, a professional wedding DJ is trained to quarterback the entire wedding reception. They will ensure dinner, speeches, and first dances all happen in a timely matter and each event is announced clearly to guests to keep the evening flowing. This high level of professionalism needed to run a room is what is expected of your Complete Weddings + Events DJ, and once the event is over, we only want each couple to look back and simply remember the awesome day they had! See what couples had to say after their wedding day with a Complete DJ.
2021 Wedding Client Testimonials
DJ Service – More Than Music
"Our DJ Cale was very responsive to our song requests and flexible with our needs during the reception. He was extremely personable. His service went above and beyond." -Katie T. 4.11.21

"Evan was super duper awesome. Many things ended up having to be altered throughout the evening and he was able to roll through the punches to make sure we had an amazing time. He was kind, and always open to our needs. 10 outta 10 WOULD recommend" Kristen N. 4.6.21

"The staff at Complete Weddings + Events was very personable and friendly! The online planning forms helped make the flow of our wedding easy to follow and Max was an awesome DJ!!" Nicole S. 3.29.21

"We had a wonderful time at our wedding and it was largely due to our wonderful DJ. The services your company provided and DJ Kevin, were the very best we could hope for in a DJ service. Kevin was very attentive to the mood and feel of the crowd throughout the wedding to select the best music choices. He was very good at the timing and announcements. He was punctual and courteous to all of our last-minute requests or needs. He was able to adapt and be flexible to whatever came up." Alexander K. 2.16.21

"Our guests loved Nikki! She was so good at reading our crowd and keeping the energy going. She was also great at keeping our timeline moving along. We appreciated the very nice words she said about us as a couple following the toasts. She was so great!" Cindy H. 2.15.21

"The DJs were super social and went along with the flow of the wedding smoothly. Josh even held my plate while I dished up food and took it back to my seat. We couldn't have asked for better DJs. 10/10 would recommend!" Tiadra S. 5.25.21

"Ryan did an awesome job with all of the little games and fun things we had scheduled, and was the perfect DJ for our event! He was even getting us (the bride and groom) drinks and at one point was asked to get drinks by other wedding party people (they didn't know he was our DJ), but he handled it so well! The songs were played at perfect times and nothing ever seemed awkward with sound delays." Kelsi C. 5.26.21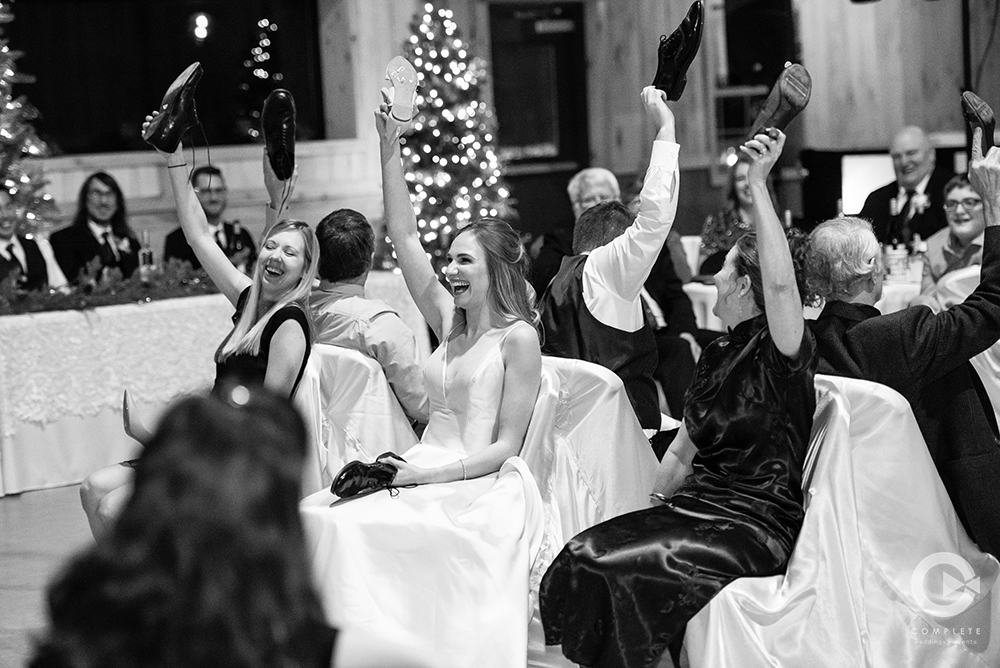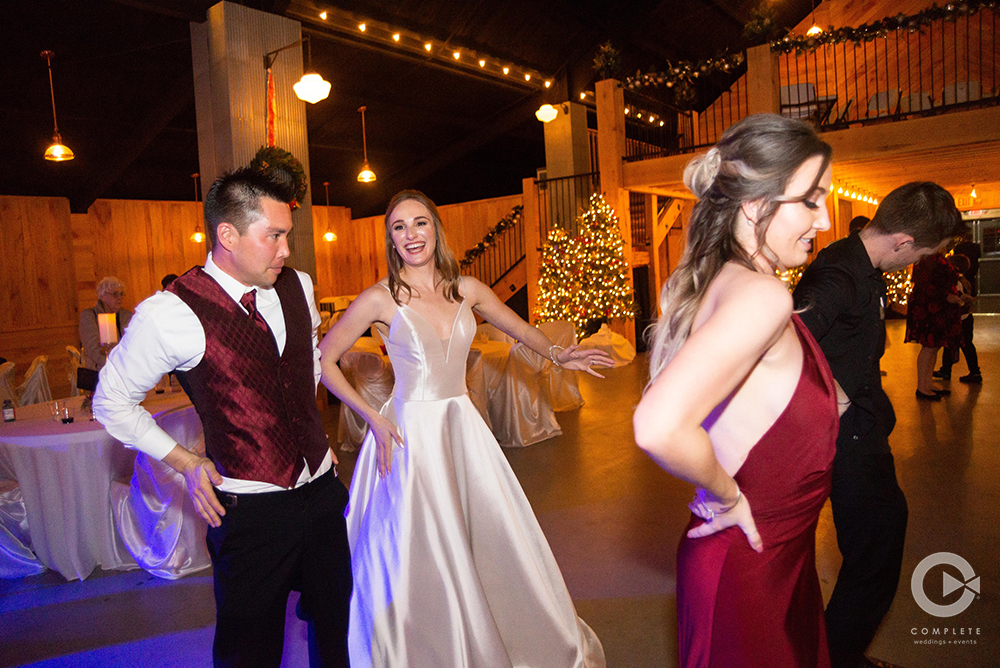 Dance Floor of Your Dreams
When it's time to get down, we can get down! Having an awesome wedding reception starts with music, but it ends with an amazing DJ. We're here to make your dance floor dreams come true!
"We had Complete Weddings + Events DJ our wedding. Austin was our DJ and he absolutely killed it. He kept the dance floor full all night. He truly cared about what we envisioned for the night. He played all the songs we and our guests wanted to hear. Austin made our reception so much fun. Couldn't have asked for anything better." Caitlin H.

"Our guests danced and enjoyed themselves until the very last song, and we could not have imagined a better night. We owe it all to Joe!!! He brought the life and fun to our party and made sure it kept going!" Adri G. 5.24.21

"Our wedding style was more "club" and he hit everything we were looking for!" Kristina R. 5.25.21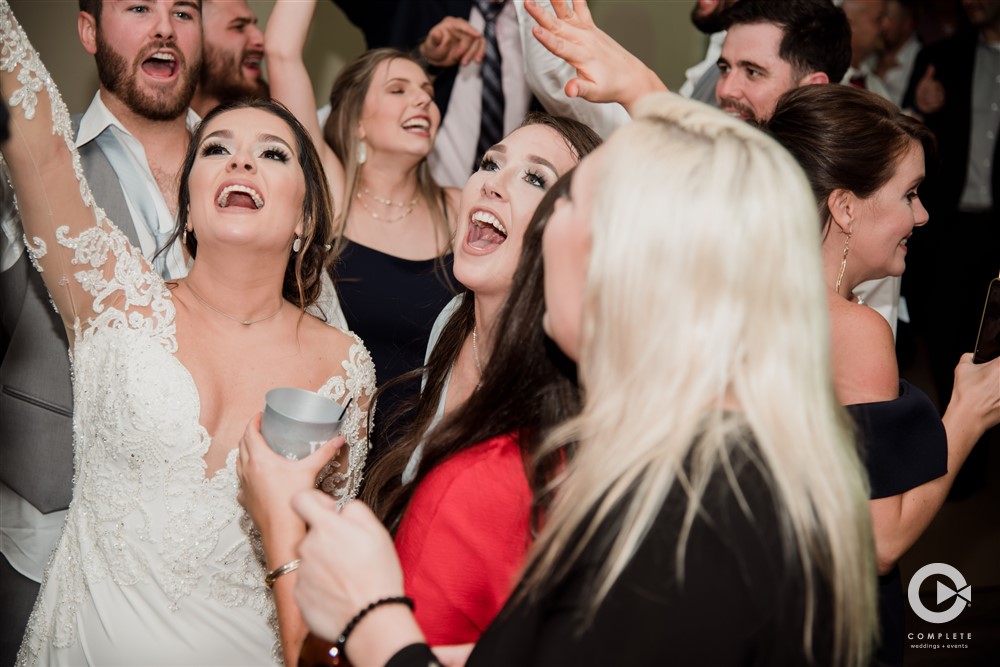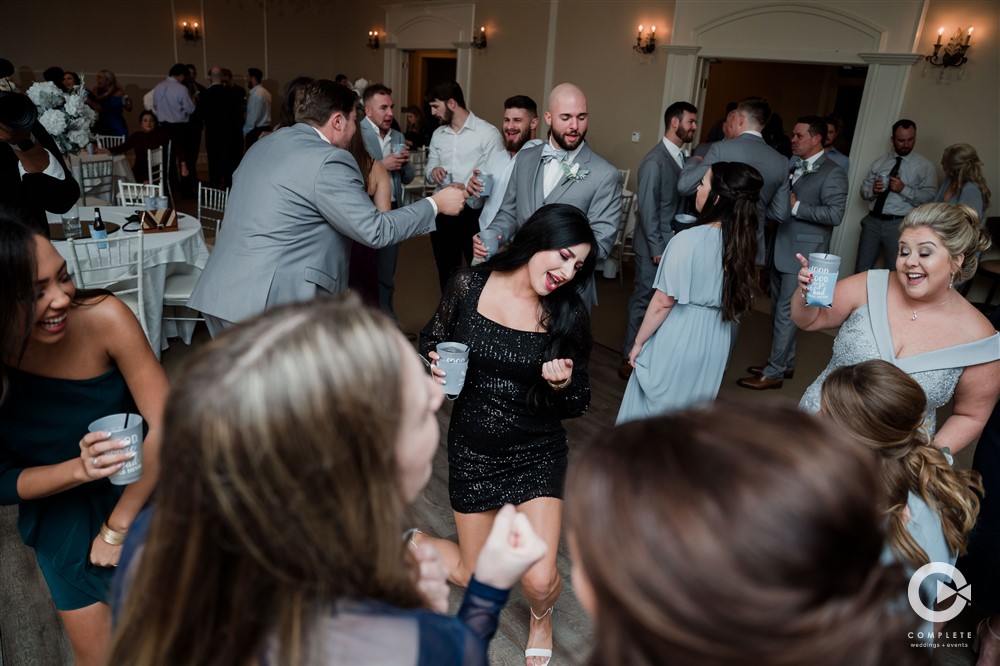 The Ultimate Package
Need more than just a DJ! Complete Weddings + Events also offer uplighting, photo booth, photography, videography, and more! Contact us for details and read more of your client reviews to understand the ease of booking multiple services with one company.
"Our wedding photographer, DJ, and videographer were above and beyond our expectations. They were very professional. Christine, Alex, and Brennan went way above their duties, and stepped in to help in any way they could to make our day perfect! We are so grateful for their amazing talents and professionalism through it all! We will highly recommend Complete Wedding + Events to everyone." Alison H. 2.8.21

"I can't even put it into words what it meant to us having them as our wedding DJ/lights/photo booth vendors (but I feel like friends). 100/100. Would use in a heartbeat and will recommend!!" Marsy R. 4.11.21

"I loved how everything we needed could be booked through Complete Weddings + Events. They sent you monthly reminders to get things complete and offer services if you decided to add more. If I had a question, they emailed me back within the same day, sometimes within minutes. I do not have words for how wonderful out DJ, Tyson, and our photographer, Jennifer were. They made our day so special and took all the worries we had away as they took charge and did their thing." Carly J 4.7.21

"Even when postponing the wedding due to COVID, it was so awesome how understanding they were and I'm very thankful to have them as them as my music/DJ. Cody, who was the actual person to DJ for the wedding, and I appreciate how well he followed my music selections, during such key points of the wedding. I highly recommend others to work with Complete Weddings + Events. Very affordable than any vendor I researched. Not only do they offer music, but also lighting and photo booth!" Jessi K 4.6.21

"Austin was an amazing DJ! He was very helpful with calming my nerves (the bride). He made the entire process so smooth! He even helped show us how to do some group dances! It was an absolute blast with him. The photo booth was a great hit. The entire process from booking to the actual event was relaxed and easy to do. Thank you so much to everyone who was apart of making our day perfect!" Alexis 2.14.21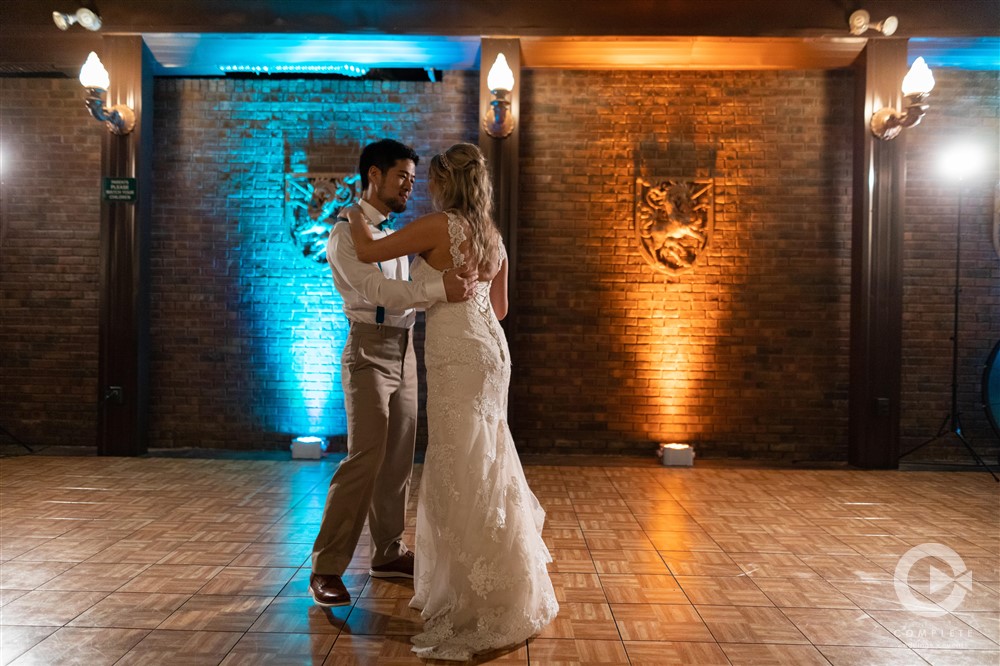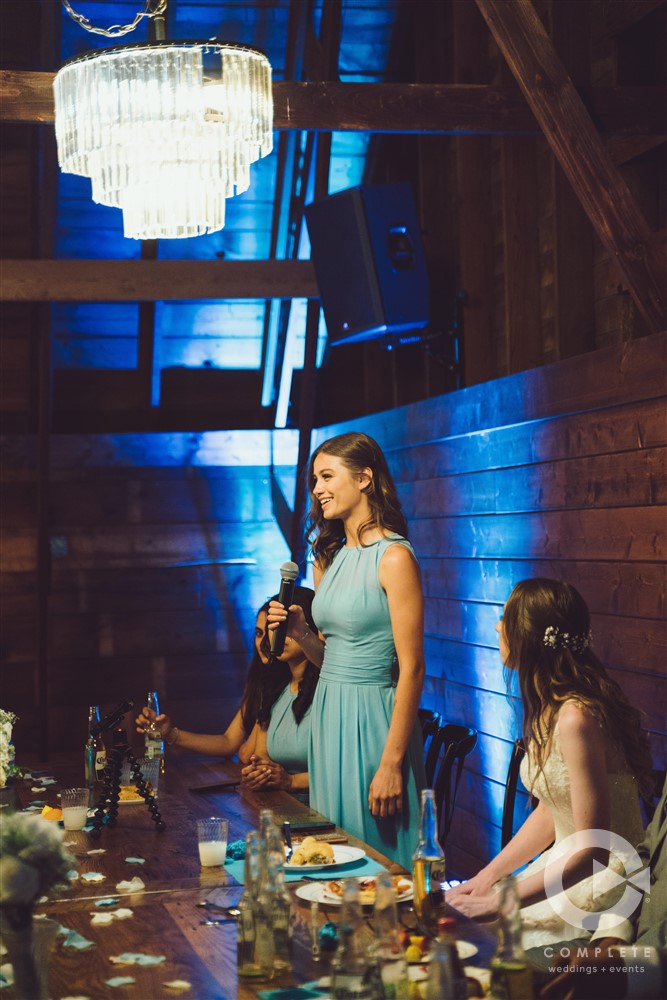 Weddings with Complete
Contact us to learn more about our wedding services or if you're interested in working with our DJ team on your wedding day!