Wedding bouquets don't just consist of gorgeous flowers, (like your typical roses, anemones, and peonies), but they include additional greenery to bulk them up and make them complete! Sometimes the greenery can be the star of the show! You're in the right place if you're creating your own wedding bouquets or floral arrangements, or just want to be familiar with the floral lingo for an appointment with your florist. Learn all about greenery and flower fillers for bouquets here!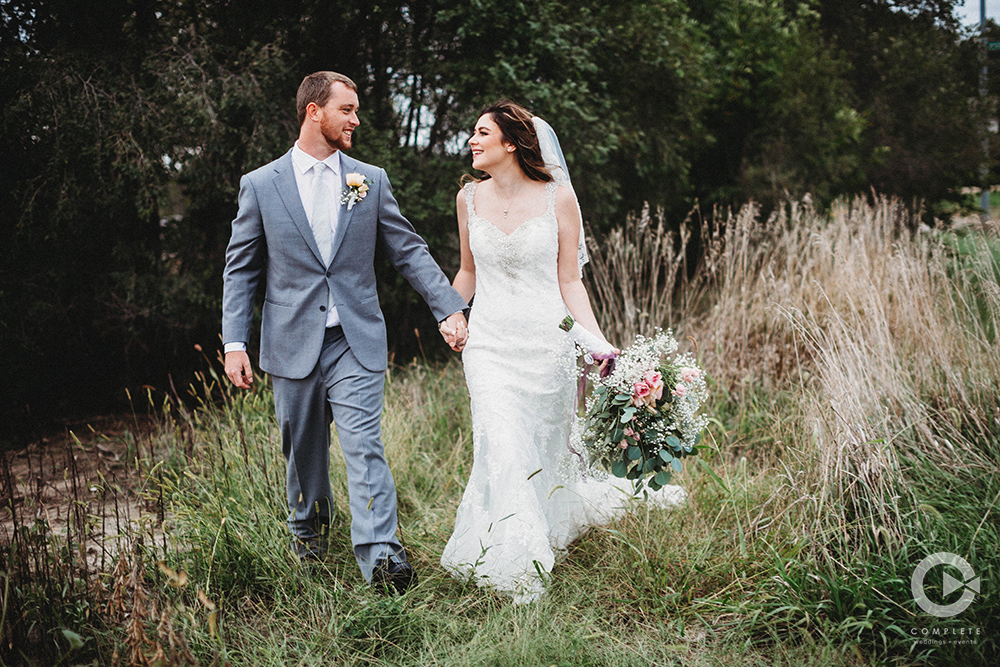 Greenery & Filler Flowers for Bouquets
Baby's Breath
Affordable Filler Flowers for Bouquets
Baby's breath is has been a popular wedding flower option for years! It's not just used as bouquet filler, but it is often used alone in centerpieces if you're looking to add a small touch of greenery to bulk up your display. The affordability of Baby's Breath makes it a common go-to for weddings, plus the white color can go with almost every wedding color scheme.
Eucalyptus
Versatile Greenery for Bouquets or Decor
We see eucalyptus everywhere, and you'll see why when you get to know the wide variety of options: willow, seeded, silver dollar, true blue, nicholii, gum drop, bonsai/gunnii, and parvafolia. Mixing two or three of these different types of eucalyptus is a great way to add interest to your bouquet! The most common type you'll see used for decorative garland due to the plant's flexibility is silver dollar eucalyptus. Silver dollar euclyptus is great to spread across long tables, wrap-around high-top table linens, or add to a bouquet for a more whimsical look. True blue eucalyptus is sturdier, so it's great if you want to add height to a centerpiece or floral arrangement. True blue is available all year round and lasts over a week, so this is great to use if you're preparing floral arrangements the week of the wedding.
Silver dollar eucalyptus (left), and nicholii eucalyptus (right), and both of these eucalyptus types (bottom) are pictured in the bouquets below.
Italian Ruscus
Ruscus leaves are another popular addition to wedding bouquets, boutonnieres, or corsages since they have sturdy leaves but the green foliage is easy to work with. You can also use them to mimic vines or garland, and the cost-friendly price makes them easy to buy in bulk and use in plenty of floral arrangements.
Holly
If you're wanting to incorporate red into your winter wedding, holly is your best choice! The bright red berries on holly add a festive, fun element to any floral arrangement. Holly is the best option out of filler flowers for bouquets in the holiday season.
Dusty Miller
As the name suggests, dusty miller leaves have a dusty look, making them a muted green that looks great with soft, pastel tones or an all-white bouquet. Dusty miller's velvety look is great for a luxury garden theme or the frosted look pairs well with a winter wedding too.
Pampas Grass
While it is not green, pampas grass has become a trendy (greenery-like) option for flower fillers for bouquets. Bride Samantha used two different types of this beige filler at her wedding. Pictured below (left) is the fluffy pampas grass in a floor floral arrangement and (right) pampas branches in her bridal bouquet, both used for height in the arrangements.