When it comes to wedding planning, there are usually two kinds of planners in a relationship. The one that plans everything, and the one that waits to get told what to do. Each comes with its own pros and cons. We have some tips on wedding duties for the non-planner to get them to pick up their slack!
The Big Picture
Before you even begin planning, spend some time together envisioning your wedding day. What style of wedding do you want? How big do you want the party? What's the vibe?
Answering these questions is an essential part of wedding planning. Then, brainstorm some vendors you'll need for your wedding day. You're currently on a website that offers a good chunk of them. Once you've figured that out, go on to the next step.
Assign Some Wedding Duties
Assign each other some wedding duties based on your vision. These can intertwine with your natural interests. If your partner is really into music, give the role of finding a Manhattan wedding DJ to them. If they have a creative eye, give them the role of finding the decor. Lastly, if they are indifferent, give them the things that you're not too excited about. This can be done three months at a time. Make sure to check back in with each other to make sure you're both still on the same path for your vision.
Wedding Duties For Non-Planners
Choosing Caterer or Meal (taste testing included!)
Find a Cake Provider (or, if applicable, the groom's cake)
Reserving the Rehearsal Dinner Location
Choosing and Buying or Renting their Attire (or their respective groomsmen and/or bridesmaids' attire)
Buy Gifts for Your Best Man, Maid-of-Honor, Groomsmen, Bridesmaids, Ring Bearer, and/or Flower Girl
Hiring a Kansas wedding DJ or Band
Choosing the Reception Entrance Song
Choosing the First Dance Song
Choosing a few Must-Play Songs for the Dance Floor
Hiring a Party Bus or Shuttle
Creating your List of Guests to Invite
Apply for the Marriage License
Selecting the Honeymoon Destination
It's important that you and your fiancé stay organized throughout the whole planning process. Information can get lost when multiple people are coordinating a wedding. Your organization will be the key to making sure that nothing falls between the cracks.
Staying Organized
Try keeping a master list of tasks, whether a physical list or an online spreadsheet. All contact information, dates, and deadlines can be included on your list. Consider creating a color-coded system to better clarify who has which tasks. Many couples also create a separate email address for all their wedding-related communication. This is a great way to keep personal and wedding emails separate.
Bottom line, you're not in this alone. Your wedding day is for both you and your fiancé. Make sure you each have a say and a voice on what's included in your final day. You might be surprised what you can both come up with together as a team!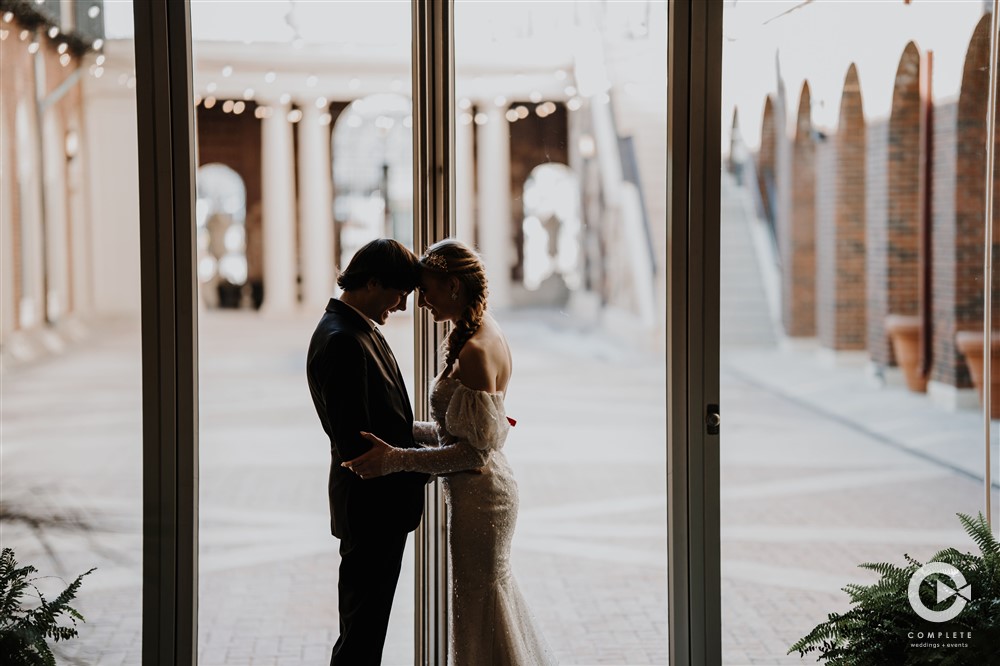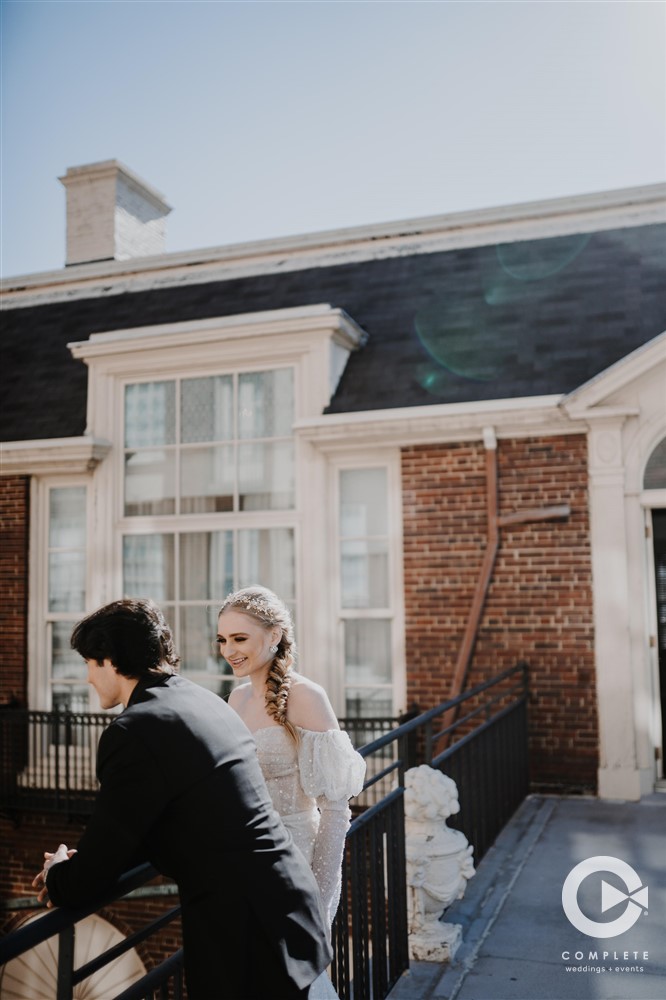 Event Experts at Complete Weddings + Events Manhattan, Kansas
Whether you want one service or all six, we specialize in creating custom packages for our couples to meet their needs and budget. Tailoring each of our services to reflect your style and vision and allowing you to be a part of the planning process every step of the way. The best part is you get a team of professionals to help with all the details from our knowledgeable office staff, in-house full-time wedding planner, and experienced event staff, we have you covered and want your planning process to be a stress-free experience.
Check out our service pages to learn more about how we can COMPLETE your event!
Complete Weddings + Events, Kansas' leading provider of event and wedding photography, videography, day-of coordination, lighting, DJ services, & photo booth rental.