In this digital age, social media has become an integral part of our lives. Weddings are no exception to this trend. Couples and guests alike have embraced the power of social media to capture and share the magical moments of their special day. In this blog post, we will explore five unique ways to utilize social media at your wedding to create lasting memories.
1. Personalized Hashtag
Name a better way to commemorate your day than creating a personalized wedding hashtag! Crafting your ideal wedding hashtag is an opportunity to infuse your own personal touch into every aspect of your wedding, from invitations to decor. Think about incorporating your names, nicknames, or initials into the hashtag, alongside a clever play on words or a meaningful phrase that embodies your relationship. 
Encourage your guests to use this hashtag when posting pictures and videos from the wedding on social media platforms like Instagram and Twitter. This helps track content and fosters guest interaction, reliving beautiful moments.
2. Live Streaming
Not all your loved ones may be able to attend your wedding in person due to various reasons. Fortunately, social media platforms like Facebook, Instagram, and YouTube offer live-streaming options. We have seen many couples take advantage of this feature to broadcast their ceremony, speeches, and other important moments in real-time, especially in our post-COVID-19 world. This way, distant friends and family members can be a part of your celebration, no matter where they are in the world.
3. Create a TikTok Moment:
Tap into the creativity and fun of TikTok by choreographing a dance or creating a special wedding-themed challenge. Invite your guests to participate and capture these moments on the popular video-sharing platform. This not only adds a unique and entertaining element to your wedding but also provides a lighthearted way for your friends and family to bond and showcase their dance moves or creativity in a memorable way.
Check out Complete Weddings + Events Kansas on TikTok! We regularly post weekly wedding celebrations, behind-the-scenes glimpses, and entertaining skits. Give us a follow to keep the wedding vibes alive and witness exclusive moments you've never seen before!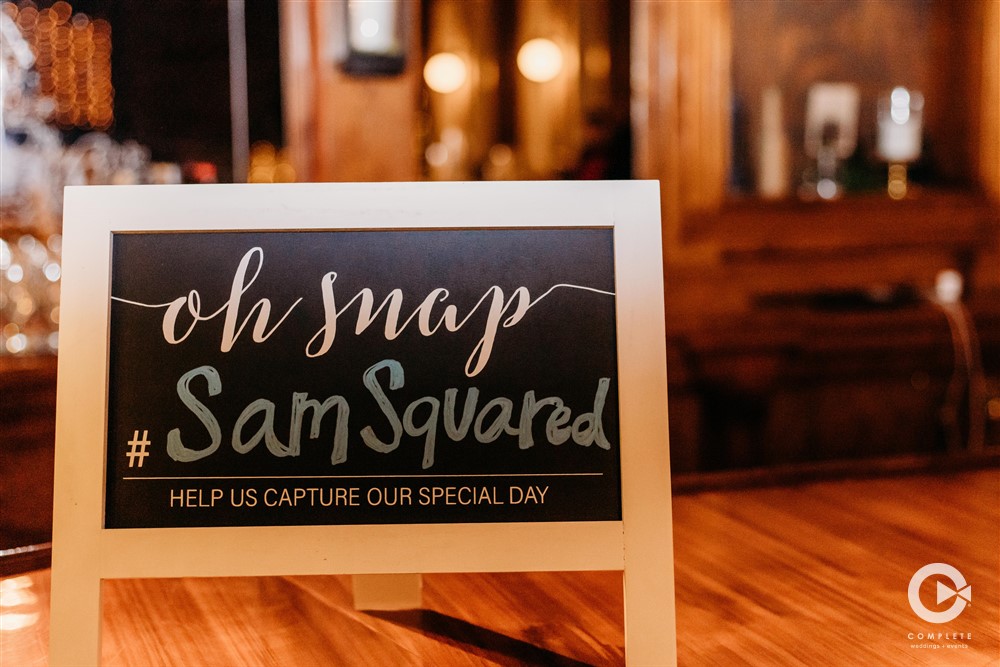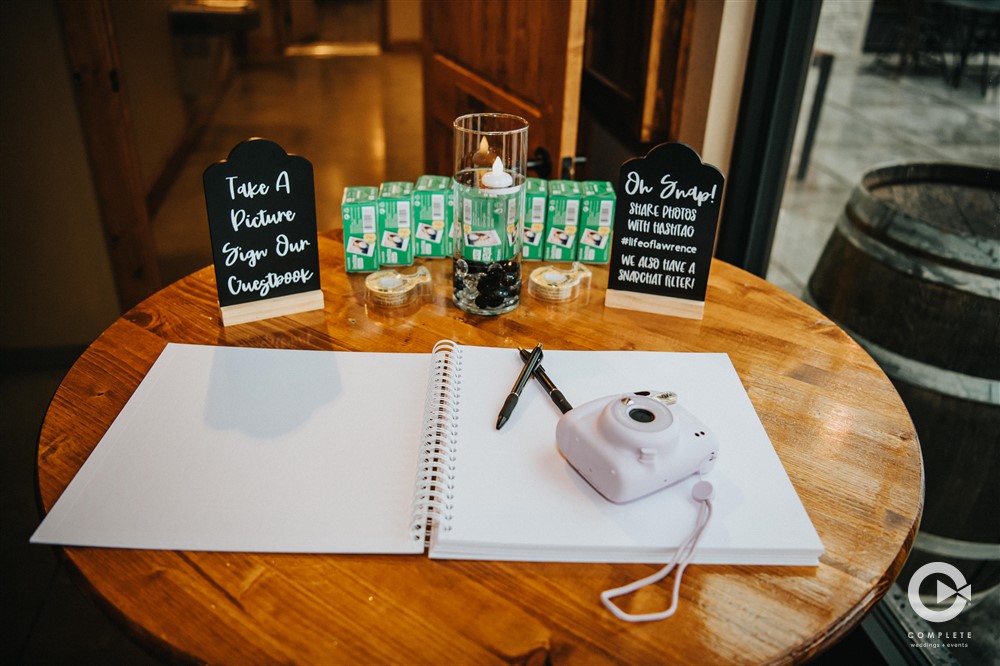 4. Utilize the Wedding Sharing App 
Similar to creating a wedding hashtag, there are many different wedding-sharing apps that allow couples to share photos from their wedding day with guests and vice versa. Confetti, Wed Uploader, and Guestpix are innovative wedding apps and websites that allow couples to create a private space for their guests to share photos, videos, and messages throughout the celebration.
With Confetti, you can provide your guests with a seamless and interactive experience, where they can capture and contribute moments from your wedding day. This personalized app ensures that all the memories are captured and shared in one central place, making it easy for everyone to relive the joyous moments long after the event.
5. Set up a Captivating Social Media Wall
Transform a designated area at your reception into a captivating social media wall. By displaying a live feed of photos and posts using your personalized wedding hashtag, you can create an interactive and visually stunning focal point. This encourages your guests to actively post and engage with your wedding content, sparking conversations and connections among attendees. The social media wall serves as a delightful backdrop and conversation starter, amplifying the excitement and fostering an immersive experience for everyone. 
6. Hire Complete for Your Photography & Videography
With years of experience capturing unforgettable moments, our team of skilled professionals is dedicated to creating stunning visual narratives that reflect your unique story. We understand that your special day is filled with precious memories, and our attention to detail ensures that no moment goes unnoticed. From intimate weddings to grand celebrations, our passion for excellence shines through in every shot and frame.
Trust our photographers and videographers to preserve your cherished memories, allowing you to relive the magic for years to come. Let us be a part of your journey, capturing the joy, love, and emotions that make your day truly extraordinary.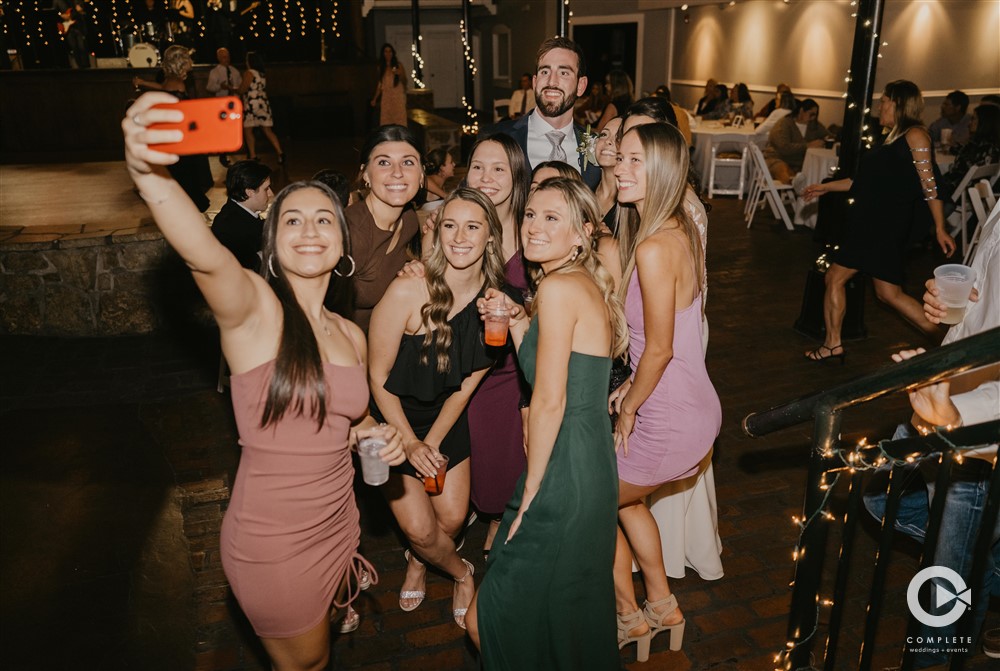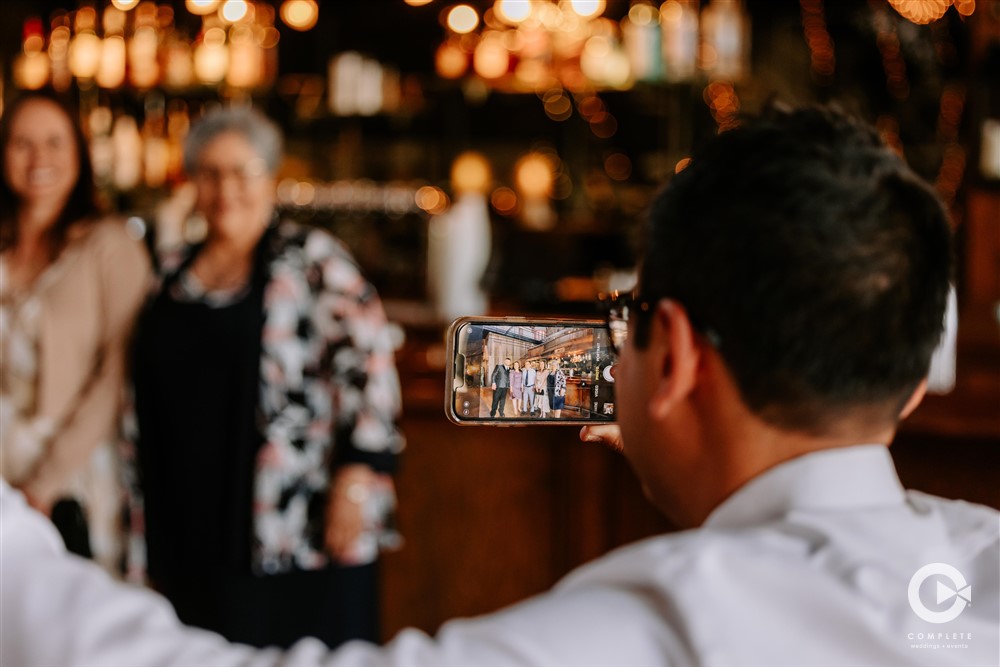 Complete Weddings + Events Manhattan, KS | Photographers | Videographers | DJs | Photo Booth Rental | Coordination
Let Complete Weddings + Events Manhattan, KS help you bring your favorite summer wedding ideas to life! Whether you want one service or all six, we specialize in creating custom wedding packages for our couples to meet their needs and budget. Tailoring each of our services to reflect your style and vision and allowing you to be a part of the planning process every step of the way.
The best part is you get a team of wedding professionals to help with all the details from our knowledgeable office staff, in-house full-time wedding planners, and experienced event staff. We have you covered and want your planning process to be a stress-free experience!
Check out our service pages to learn more about how we can COMPLETE your event!
At Complete Weddings + Events, we are the leading provider of event and wedding photography, videography, day-of coordination, lighting, DJ services, & photo booth rental in Manhattan, Lawrence, and Topeka, KS.