The wedding planning process is not simple because you must make some really big decisions. Deciding the size of your guest list will be one of the first priorities. The size of your event will influence many decisions you will make along the way. Therefore, it is essential to determine what you want for your special day from the very beginning. Some couples have envisioned their wedding even before the engagement. Nonetheless, others are not really sure what to choose. So, let's see the pros and cons of big weddings vs. small weddings in Kansas.
Big Weddings
A big wedding certainly has its advantages – you have numerous options, and you get to celebrate your special day with many friends and family. However, some factors might affect the whole concept of your union.
Pros for Big Weddings
You can go big with the planning process 
If you have envisioned a fairytale celebration, then a large wedding will give you a chance to achieve it. In other words, you will not have to put a limit on your ideas. When you throw a big event, that means you will have space for everything. For instance, if you want a photo booth, a kid-friendly corner, or a game area for your reception – you can easily go for it. This way, you will ensure that even the no-dancers will have fun. 
Access to vendors
Many vendors have requirements when it comes to weddings. That is, they have specific conditions or minimum spends you need to meet to get their services. For instance, if you are hosting a small wedding, certain venues or catering services may not make sense since they require a certain spend for you to use their services on a Friday or Saturday. Nonetheless, when a large union is in question, more of them will likely be "open for business" as they know a larger spending will occur. 
No hurt feelings 
When organizing a small wedding, you might easily find yourself in a difficult situation. You have a limited number of people, but you do not want to offend anyone. So, you might spend hours thinking about how to find the best solution for inviting people. However, that is not the problem with large celebrations since you can invite anyone you want. 
Cons for Big Weddings
Large unions are pricey 
Hosting an event for about 200 people is not cheap. Generally, the bigger venues are more expensive and require more decor. Then, you need to provide food and drinks for each guest. So, if you have a limited budget, you might feel that you are about to break the bank. 
Planning can get stressful 
Planning a big wedding brings extra stress. Finding a venue that can handle over 200 guests is challenging, so you might need to look beyond your local area. Additionally, you will need to think about dietary restrictions, seating arrangements, transportation, and keeping children entertained if they are invited.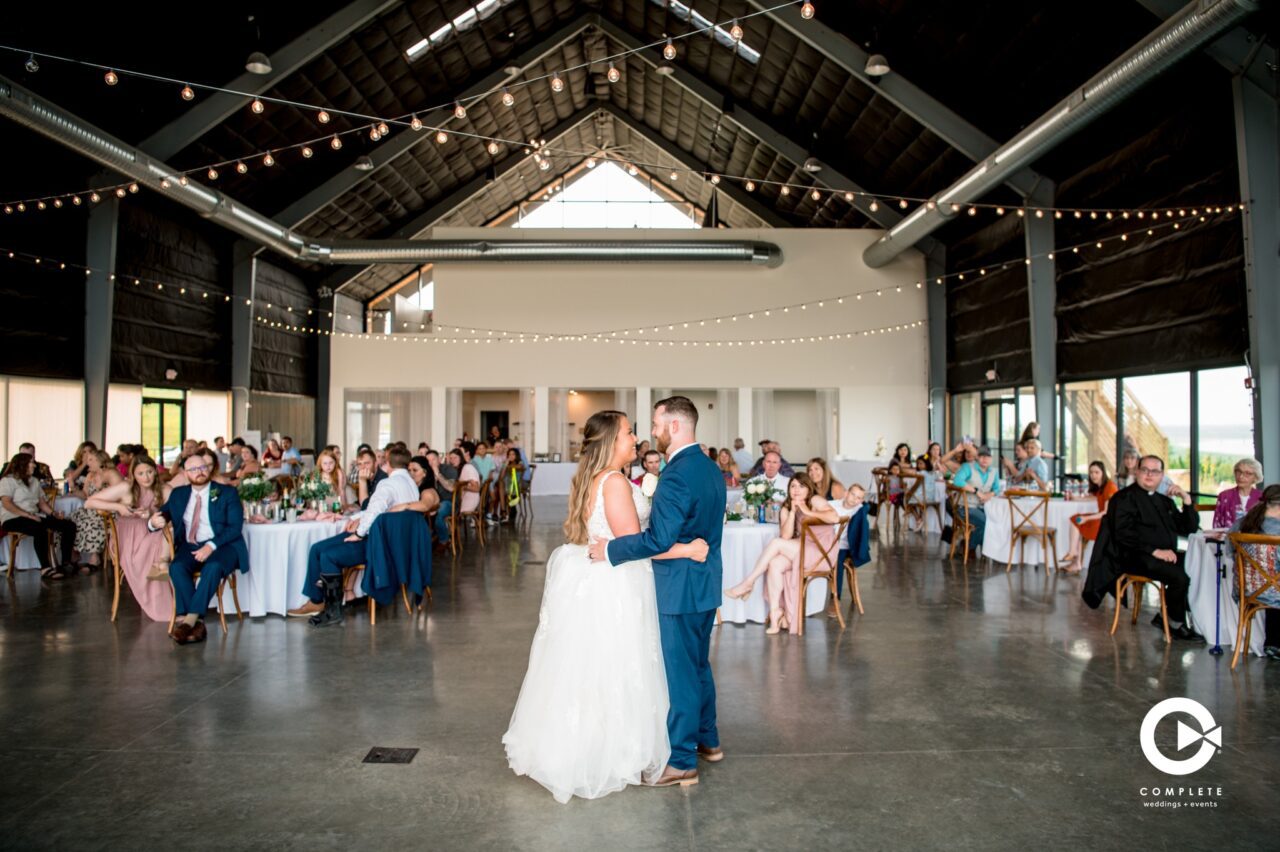 Small Weddings
If you look into the comparison of a big vs. small wedding, you will see that small celebrations also have a lot of things to offer.
Pros for Small Weddings
They are more affordable 
One great advantage of small bridal celebrations is their affordability. Namely, they are ideal if you have a limited budget. You do not have to spend a fortune, and you will probably save some money for a dreamy honeymoon. 
Numerous venue options 
When you are not hosting a union for a large number of people, you have more options for bridal spots. You can book a stunning small venue you wouldn't be able otherwise or explore numerous reception spaces until you discover one that perfectly matches your dream wedding vision.
More intimate atmosphere
A small wedding allows you to share your special day with only your closest family and friends, creating a more intimate and personal atmosphere. In a small wedding, the couple has more time and opportunity to personally interact with each guest. They can greet and spend quality time with everyone, making each guest feel valued and appreciated.
Cons for Small Weddings 
Creating a guest list can get tricky
Opting for a smaller wedding can lead to uncomfortable conversations explaining why certain individuals did not make the guest list. Moreover, you may face pressure from parents or other family members to invite relatives. But in this situation, it is essential to remember that this is your story and event, and you should do what your heart tells you to do!
Access to vendors
When your guest list drops, typically the budget follows. As mentioned before, if you are hosting a smaller event, certain vendors' minimum spends might not make sense. For example, if a vendor has a $5,000 catering minimum spend, and you only want 50 guests, spending $100 on food for each guest may not be feasible for your event.
Reduced excitement
While small weddings have their own charm, some couples thrive on the energy and excitement of a big celebration with many guests. A smaller wedding may feel more subdued or less festive, which may not align with your vision. Larger weddings also bring together people who may not have seen each other in a long time. This fosters an atmosphere of anticipation and excitement among guests to reconnect and share stories. In smaller weddings, the excitement of discovering new connections may be diminished.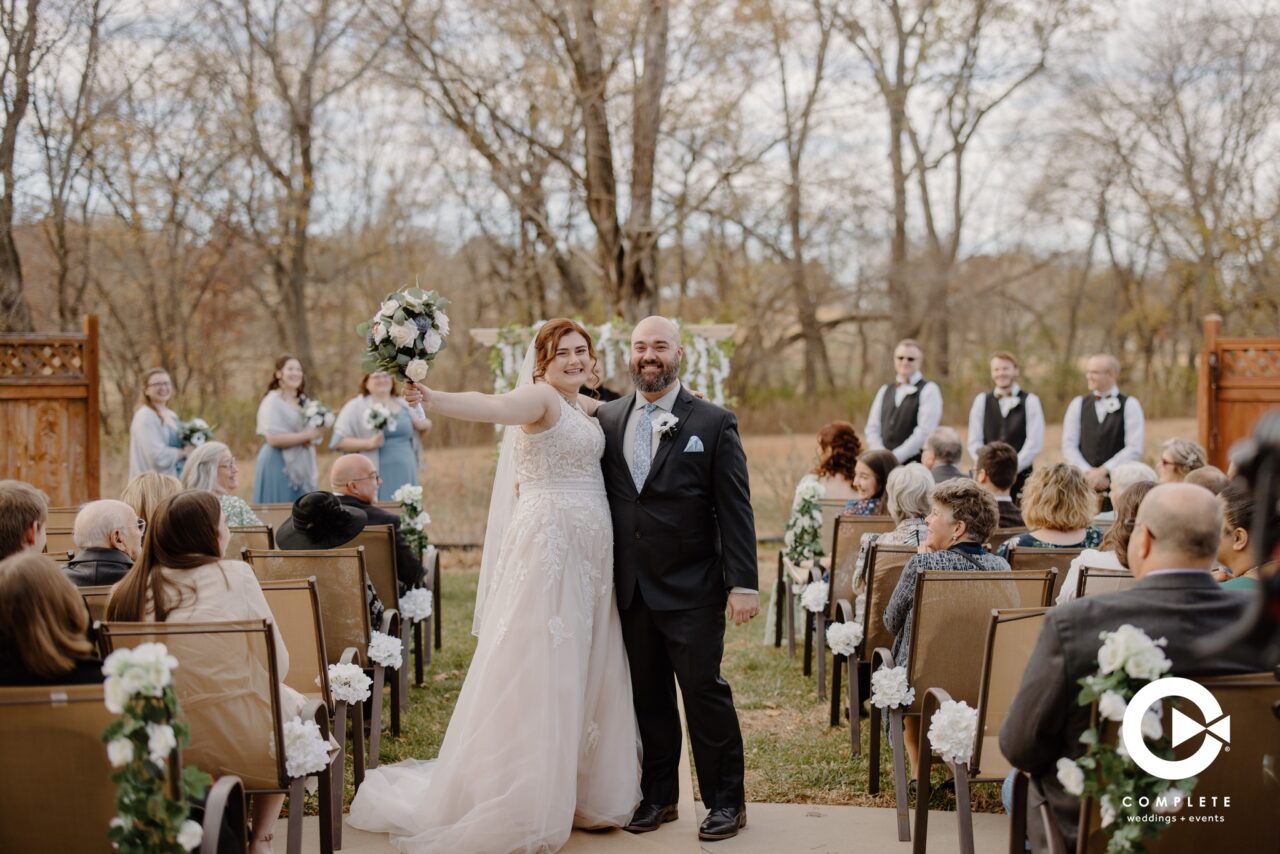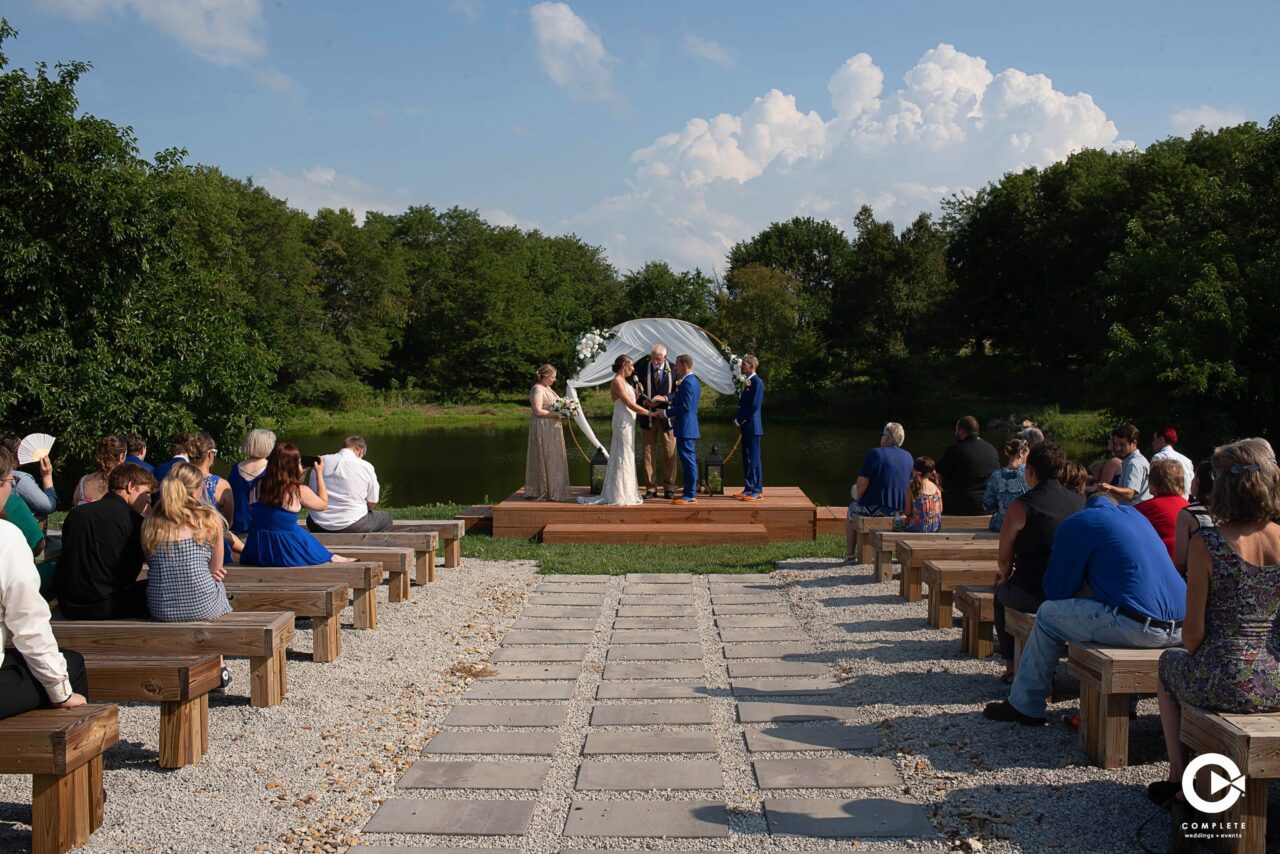 Big Wedding vs Small Wedding: Which is Right For You?
Deciding on the kind of union you want to have can get challenging. Nonetheless, now that you have the advantages and disadvantages of a small and big wedding, you can make a decision that will suit your priorities. 
For more wedding advice, check out our blog, and connect with us to bring your big (or small) day to life!
Complete Weddings + Events Manhattan, KS | Photographers | Videographers | DJs | Photo Booth Rental | Coordination
Let Complete Weddings + Events Manhattan, KS help you bring your favorite summer wedding ideas to life! Whether you want one service or all six, we specialize in creating custom wedding packages for our couples to meet their needs and budget. Tailoring each of our services to reflect your style and vision and allowing you to be a part of the planning process every step of the way.
The best part is you get a team of wedding professionals to help with all the details from our knowledgeable office staff, in-house full-time wedding planners, and experienced event staff. We have you covered and want your planning process to be a stress-free experience!
Check out our service pages to learn more about how we can COMPLETE your event!
At Complete Weddings + Events, we are the leading provider of event and wedding photography, videography, day-of coordination, lighting, DJ services, & photo booth rental in Manhattan, Lawrence, and Topeka, KS.