Trying to make a lasting impression as you make your grand entrance into your reception as the newlywed couple? First, pick a song that matches your energy and excitement. Second, pick what unique entrance you want to do if that's showing off your dancing skills, bouquet catching abilities, sipping on your favorite drink, or something funny and unique to you as a couple. Third, coordinate with your photographer and videographer to make sure they know where you will be making your grand entrance so they can capture these great moments.
Now it's time to gather your bridal party and decide what songs they want to make an entrance to. Most choose a different song for their bridal party, or you can pick one song for all of you. We also get requests to do a different song for every couple, this is doable, but remember the clip of the song is typically not lengthy. Your guests will get a kick out of what the bridal party comes up with for their entrance and as we stated above there are endless options on entrance ideas, just be creative and don't forget to have fun!
We've categorized top wedding entrance songs into three sections, from the old school to the new school, and some pop hits from the 90s and early 2000s and in between! All the songs listed and more are also featured on our Spotify playlist: wedding entrance songs if you want to listen while you read on!
Classic Entrance Songs
Everyone can get on their feet and enjoy these familiar tunes when they greet the wedding party or the just married couple into the reception! You can't go wrong with songs that never go out of style from classic artists like Whitney Houston and Stevie Wonder. These songs ooze good, nostalgic feelings to all your guests, young to old.
"You Make My Dreams (Come True)" Daryll Hall & John Oates (1981)
"Signed, Sealed, Delivered (I'm Yours)" Stevie Wonder (1970)
"What I Like About You" The Romantics (1979)
"We Are Family" Sister Sledge (1979)
"Ain't No Mountain High Enough" Marvin Gaye & Tammi Terrell (1966)
"Dancing in the Dark" Bruce Springsteen (1984)
"I Wanna Dance with Somebody (Who Loves Me)" Whitney Houston (1987)
"This Will Be (An Everlasting Love)" Natalia Cole (1975)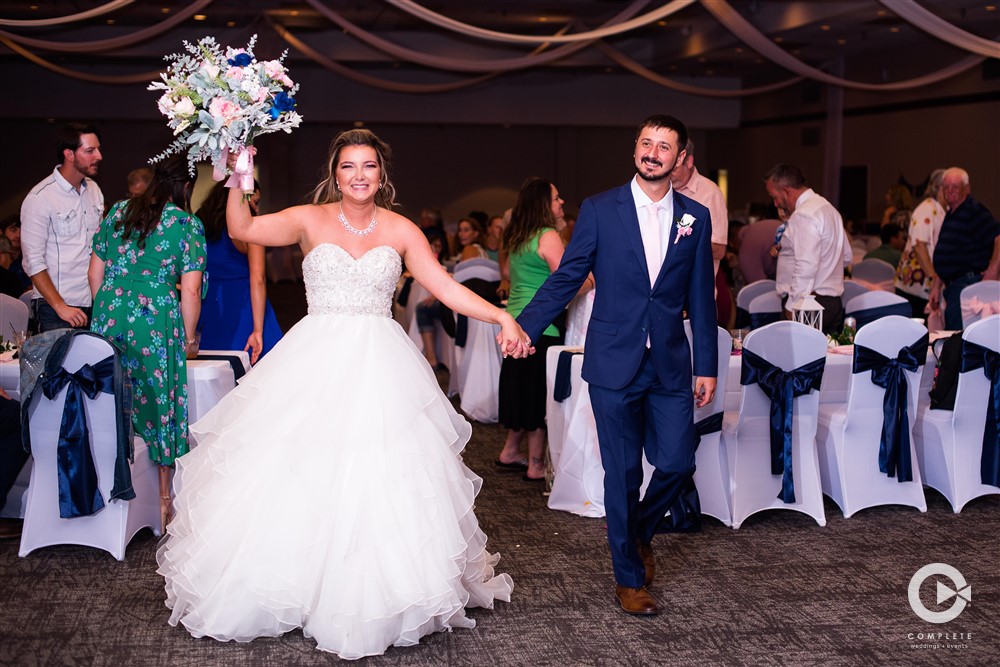 Songs of the 90s & early 2000s
These hits from the 90s through 2009 might be great for your wedding party, and even though it's been 20 years, you probably still know all the words!
"Thunderstruck" AC/DC (1990)
"Right Now" Van Halen (1993)
"This is How We Do It" Montell Jordan (1995)
"Let's Get Married" Jagged Edge featuring Run (1999)
"True to Your Heart" 98 Degrees & Stevie Wonder (1998)
"Save a Horse (Ride a Cowboy)" Big & Rich (2004)
"Crazy in Love" Beyonce featuring Jay-Z (2003)
"Say Hey (I Love You)" Michael Franti & Spearhead featuring Cherine Anderson (2008)
"Hey Ya" Outkast (2003)
"Bring Em Out" T. I. (2004)
"Forever" Chris Brown (2007)
"I Gotta Feeling" Black Eyed Peas (2009)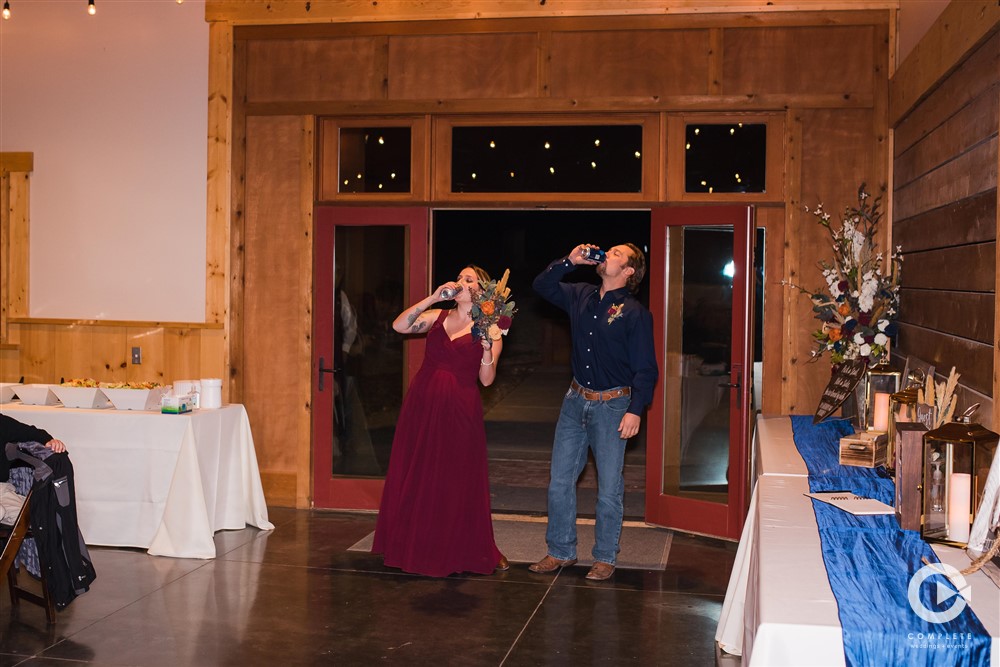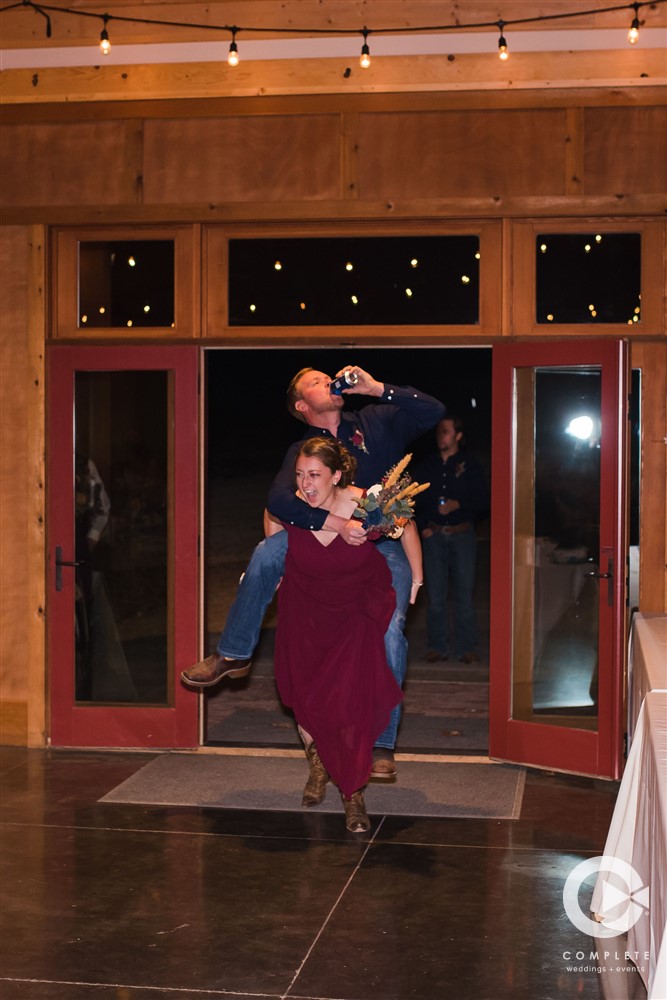 Entrance Songs of the 2010s and Beyond
Start the evening on a high note with more recently released songs from 2010 to 2021. These radio anthems over the past ten years will help ignite energy in all at your wedding reception!
"Raise Your Glass" P!nk (2010)
"Marry You" Bruno Mars (2010)
"Turn Down for What" DJ Snake & Lil Jon (2013)
"Party Rock Anthem" LMFAO (2011)
"Country Girl (Shake It For Me)" Luke Bryan (2011)
"Love On Top" Beyonce (2011)
"I Want Crazy" Hunter Hayes (2013)
"Bang Bang" Jessie J, Ariana Grande, Nicki Minaj (2014)
"Uptown Funk" Bruno Mars (2014)
"Shut Up and Dance" Walk the Moon (2014)
"Kings & Queens" Ava Max (2020)
 "Higher Love" Kygo, Whitney Houston (2019)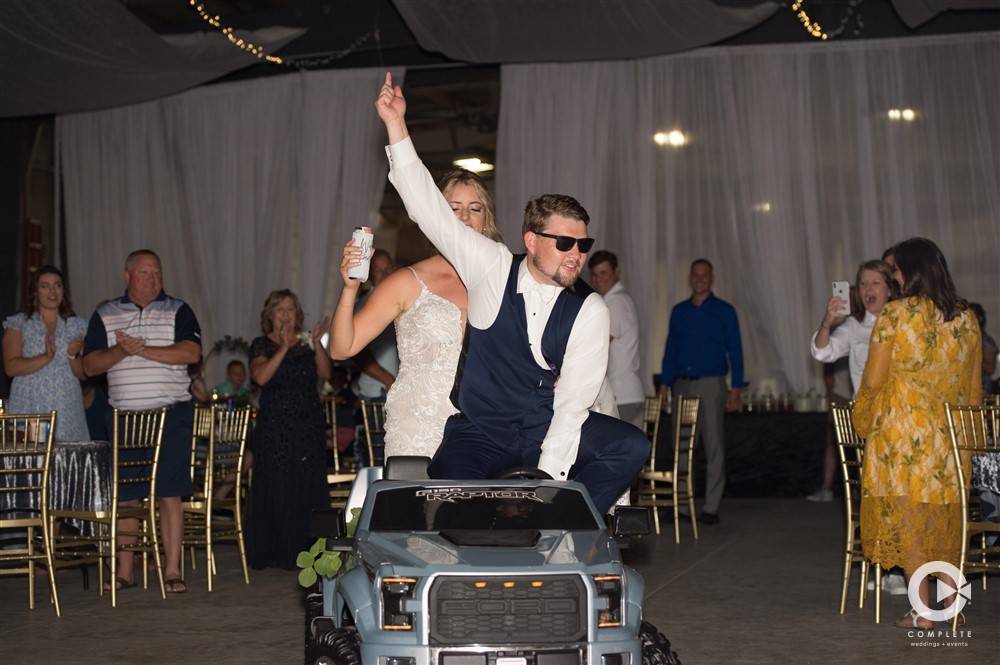 Event Experts at Complete Weddings + Events Kansas
At Complete Weddings + Events Kansas, our team specializes in all types of events, so we understand the amount of work that goes into the planning of an event and we want to make it easier on you! Check out our service pages to learn more about how we can COMPLETE your event!
Complete Weddings + Events, Kansas' leading provider of event and wedding photography, videography, day-of coordination, lighting, DJ services,& photo booth rental.