Have you ever been a bridesmaid, perhaps to your sister's wedding, or a friend's wedding? What were your roles as a bridesmaid? One of the possible roles bridesmaids could have is helping a bride shop for her wedding dress, as well as her accessories and bridal shoes. If she wants, she can even accompany the bride on wedding preparations, like cake tasting or facility hunting, and also help the bride on important decisions. The bridesmaid, together with the maid of honor can help in little preparations like putting wedding invitations into their envelopes, organize wedding favors, and of course, most importantly, they provide emotional support to the bride.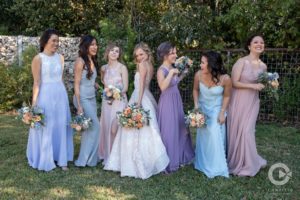 Cost of Being a Bridesmaid in South Florida
Bridesmaids aren't just part of the wedding for nothing, or merely for the entourage. They can offer some helpful input, and support the bride in her decisions. They can also offer valuable assistance. Aside from the little things they could do, bridesmaids are also expected to attend the pre-wedding parties, like the bridal shower, engagement party, rehearsal dinner, etc. Bridesmaids can even brainstorm with the maid of honor to help plan these parties.
Apart from all the minor tasks and responsibilities of bridesmaids at a wedding, they can also go beyond the call of duty and do special things for the bride. Creativity and thoughtfulness go a long way, and the bride will remember the gesture.
How about the cost of being a bridesmaid? Usually, bridesmaids pay for everything they need, like their dress for the parties and for the wedding itself, accessories, shoes, and travel costs. The bride could give them gifts like jewelry or a purse perhaps, but other than that, the bridesmaids pretty much handle the costs.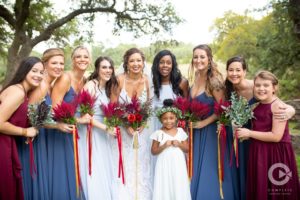 Purchases
Being a bridesmaid requires a lot of purchases connected with your appearance on the deal day. Most bridesmaids are responsible for purchasing their dress, shoes, adornments, and hair.
The bride for the most part has authority over choosing the dress, shoes, jewelry, and hairstyle for her bridesmaids, and because you have your bottom line in mind doesn't mean the bride does.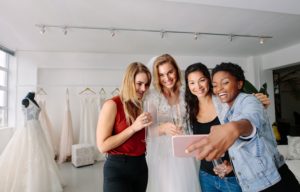 Hair & Makeup
Fortunately, getting your hair and makeup expertly done is a common gift from the bride to her maids, which can help trim down at the expense of being in the wedding.
In like manner, an ongoing trend in weddings is permitting the bridesmaids to choose their style of dress as long as they are all the same color. This trend permits bridesmaids to flaunt their style, dress for their body type, and keep their budget in mind when they choose a dress style.
Time
Being a bridesmaid typically requires devoting at least 3 weekends on separate occasions to events related to the wedding day:
pre-wedding party
 rehearsal dinner
wedding and reception itself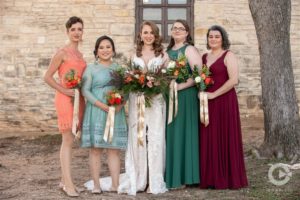 Travel
Another huge piece of the cost of being a bridesmaid is travel. On the off chance that the wedding you are in is local or nearby, this may not be a big cost. For bridesmaids who live across the country from the wedding venue, travel expenses can be a major investment of time and money, not only in airfare but also in hotel costs
Bridesmaids are also usually expected to attend events like bridal showers and bachelorette parties which also require travel and presumably a short-term stay for the individuals who don't live locally. The travel cost of these two occasions could be reduced if they were to take place in the same city during the same weekend.
Being a bridesmaid for the wedding of a close friend or relative is a genuine honor and an encounter that you'll remember sharing with the bride forever.
Complete Weddings + Events in Fort Lauderdale and South Florida Areas
If you're planning a wedding in Fort Lauderdale, FL, then you've landed at the right place! Now that you've said YES! to spending your life together, you have some exciting decisions ahead. At Complete Weddings + Events planning, wedding events are what we do best.  Complete Weddings + Events, Fort Lauderdale's leading provider of event and wedding photography, videography, lighting, DJ services & photo booth rental.