Weddings are most probably the most memorable and important events of one's life. And since it is so important, everything needs to be perfect. And as it is said "practice makes a man perfect", rehearsals are a must.
The most important part of this event is probably the wedding celebration. Being there early at the venue, dressing up, the wedding ceremony, the dances, the toasts, photography, everything needs to be in the perfect order and needs to be perfectly executed.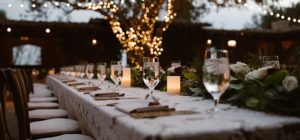 Capturing those memories is also really important and it is quite obvious to get a photographer or even a videographer to film all of the wedding events.
People usually question the fact as to why hire a photographer or a videographer for your wedding when you are only going to watch the video once and look at the pictures a couple of times. People still consider hiring photographers and videographers a waste of money.
It is not about how many times you will watch the video or look at the photographs. As a matter of fact, they should be viewed at least once a year to remember what a memorable time it was.
The wedding films and photographs are usually for those people that we're unable to attend the wedding for some reason. It is for the people who care for you and want to be a part of your happiness.
Wedding films are just as important as the wedding photographs are.
Now that I have made it clear why all of these little things are important, let me tell you why it is important to film your rehearsal dinner as well. The following are some of the many reasons to make sure you are filming your rehearsal dinner.
Why You Should Consider Filming Your Rehearsal Dinner
Candid Moments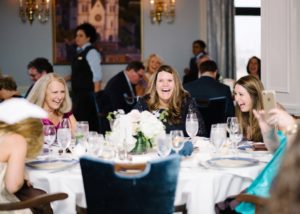 Anything can be made better with candid pictures.
As much as wedding events can be enjoyable and fun days to exist, they are also one of the most hectic and scheduled days. Which is why rehearsal dinners are always the ones with the most relaxation.
Rehearsal dinners are there to have a good time with your friends and family, laugh off, and just enjoying the moment. It is a moment for everyone to gather before the big day and have a candid moment with them.
And what is better than having candid photos of a candid moment? Which is why it is a really good option to make sure you have someone capturing and filming the rehearsal dinner.
Speeches
Speeches on the big day are always pre-planned and something that is read off a piece of paper. But, speeches done on rehearsal dinners are raw.  They are said from the hearts because there is no restriction or any form of embarrassment to consider since it is actually just for practice and everyone present there are really close people.
Capturing those speeches can be an ideal thing to do and watching them later on some years will most definitely make everyone laugh.
Authentic Genuine Community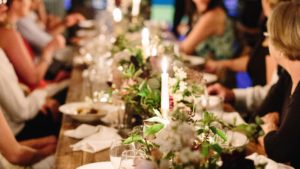 The people present around you are all the close and loved ones that you actually care a lot for. Rehearsal dinners are always done when all the other work is completed in order for the wedding to rock. A dinner is an event that should be a must since it is having to acknowledge some of the best and most precious moments of your life.  And it should definitely be recorded so when later on in your life you watch it, you will be happy for that moment.
Rehearsal dinners are definitely full of emotions and heart-filled moments that everyone has the honor to be a part of. It is surely something that you should always consider to film and watch it anytime in the future.
Give me a call so we can discuss rehearsal dinner video pricing. (954) 499-8099
Complete Weddings + Events in Fort Lauderdale and South Florida Areas
If you're planning a wedding in Fort Lauderdale, FL, then you've landed at the right place! Now that you've said YES! to spending your life together, you have some exciting decisions ahead. At Complete Weddings + Events planning, wedding events are what we do best.  Complete Weddings + Events, Fort Lauderdale's leading provider of event and wedding photography, videography, lighting, DJ services & photo booth rental.