Due to the global pandemic, there isn't being much on the fashion line but still, there are a number of 2020 Fall Wedding Dresses for brides in South Florida. The range diversifies from a hipster style to a more sophisticated look.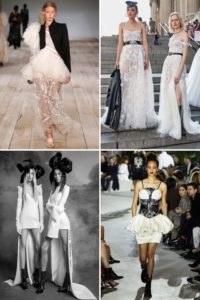 All of these represent the style of a modern bride.  A bride who is much more into the pop culture. They represent the passion for energy and power the individual holds at an earlier age of live. These dresses are the face of modern marriages. They somehow communicate a sense that of rebellion or being bold. They objectify women as individuals of the society who can be out there on their own.  So, if you are a real boss, this is the look to go to with.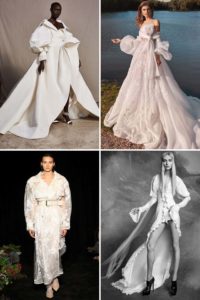 2020 Fall Wedding Dresses
Coat dressing is the real deal.  They do not qualify as extreme.  They are bold enough to make a statement and also are elegant at the same time.  Also, are another depiction of a modern bride, who wants to make it.  This design works in a layered manner. The gown is used as a top layer.  There are inner layers that could be selected to your personal discretion.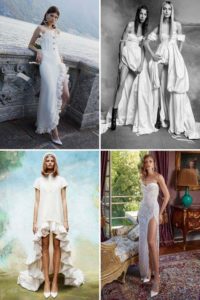 High Slit
High slit for legs is a thing that has been increasing over the years. 2020 is somehow about bold fashion and legs play their part as well.     They make you look sexier bolder and charming. More high slits have also worked this year because of the fact that they give you the look that you can rock at both the ceremony and the after-party as well. So, this one is for the legs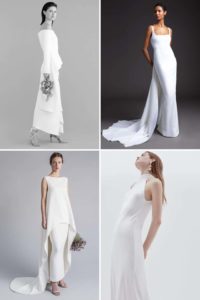 Minimalism also has its existence in the 2020 wedding dresses trend.
This trend has a completely different consumer base. They are those who believe in natural beautification. A certain amount of confidence is required to wear this no lace and no embroidery design. But once you pull it off correctly, you look no less than a goddess. This design is all about the smaller details that matter.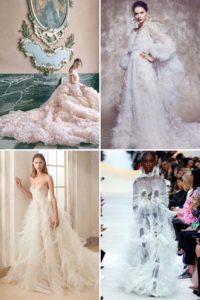 These trends are more about the dress itself. They treat the dress as a special object and have heavy volumes added to it.  If you love an extravagant dress, this the thing you want. All these volumes will add a special style to your dress. It is a dreamy and romantic look to follow.
Green Wedding Dresses
A green and nature-oriented look could be your thing if you are planning on for an outdoor wedding. These are perfectly photogenic yet carry a sense of concern towards nature. If you are really interested in saving the environment and nature this is the look you could carry. Furthermore, the color would blend in perfectly with the outdoor decorations.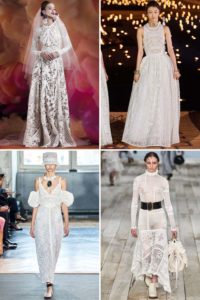 Being all laced up is another fantasy of brides for their wedding dress.
These laces can be both used in traditional and statement fashion.  The plan is to have them represent a luxurious aspect of any clothing. So, having a lace just adds on to the elegance.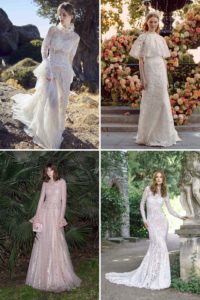 A coverage gown is also another trend you can look up to.
This is a modest design.  It will complement almost any hairstyle.  Coverage gown can be applied to all other trends.  It works as a sub-style.  You can move all the way along the minimal to bold spectrum while keeping this sub-style of covering your full body.  However, this works better in winters.
Keeping all of these designs in mind, one can select from whatever they want. I believe that every bride should have the liberty to wear whatever they want as this is a special occasion for them. They should be made to feel special and should be pampered.
Complete Weddings + Events in Fort Lauderdale and South Florida Areas
If you're planning a wedding in Fort Lauderdale, FL, then you've landed at the right place! Now that you've said YES! to spending your life together, you have some exciting decisions ahead. At Complete Weddings + Events planning, wedding events are what we do best.  Complete Weddings + Events, Fort Lauderdale's leading provider of event and wedding photography, videography, lighting, DJ services & photo booth rental.