All the major wedding planning tasks take up a lot of physical and mental energy.  Talking to vendors, finalizing budgets, and guest lists and running errands get really frustrating.  Amidst all the chaos of big tasks, make sure that you get some relaxing time as well with your fiancé.
You can also get cozy with a blanket and sip tea or coffee. The best thing about these tasks is that you can do them straight from your smartphone while watching Netflix.  At least that's what I did.  It's nice to check some of the tasks of the checklist without running around.  Here are some tips for simple Wedding at Home in Fort Lauderdale tasks that I did while crashing on the couch.
Planning A Wedding at Home in Fort Lauderdale and all of South Florida
Look for Wedding Inspiration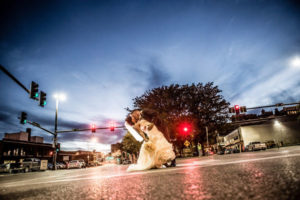 There are many things you could look for to gain inspiration for the big day from the color scheme from the décor style to the ambiance. I browsed through multiple themes like modern, boho, rusty, vintage, and countryside. You can consider other options too. Once you are done picking out the perfect theme for your wedding, start saving inspiration pictures from Pinterest and social media. You can also find vendor pages on social media websites. All these things can be done while sitting on your couch on a weekend.
Vendor Reviews
Vendors will be your partners to turn your vision into reality. I prefer you to read all vendor reviews before making the decision. Include your fiancé in this too and enjoy your time at it. The whole activity will become more interesting. Text your recently married couple friends to know about their experiences with different vendors.  Their reviews will be more accurate and personal.
Stuff Envelopes with Invites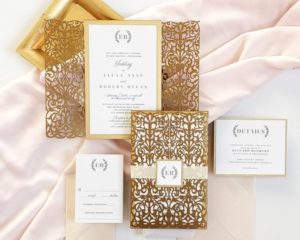 Stuffing envelopes is the easiest task that can be done while watching a movie. Invite your friends or fiancé to finish this task. Don't forget to order pizza and add some laughs too. Whether you have a simple card or multiple inserts, all of it can be done from your couch.  Just make sure that you address them correctly without getting food stains on the envelopes.
Assemble Wedding Favors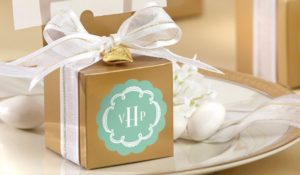 While you are lazing on the couch, get the wedding favors ready too. This simple task can be done with your partner while having snacks. Package the sweets, add labels on each box and make them extra cute with a ribbon. The task is simple but takes up hours, so give yourself and your partner a pat on the back after finishing.
Update Your Wedding Website
Creating your own wedding website is not that difficult. It may take a while, but you can do it while sitting on your bed too. There are tons of options out there.
Read this blog because it discusses things that will make your guests angry at your wedding
Complete Weddings + Events in Fort Lauderdale, FL
If you're planning a wedding in Fort Lauderdale, FL or anywhere in South Florida, then you've landed at the right place! Now that you've said YES! to spending your life together, you have some exciting decisions ahead.   What's next?  At Complete Weddings + Events planning, wedding events are what we do best.
Complete Weddings + Events, Fort Lauderdale's leading provider of event and wedding photography, videography, lighting, DJ services & photo booth rental.