The wedding day is approaching, and you have the honor of organizing an unforgettable, and unique Bachelorette party for the bride. It is not as easy a job as it seems at first glance. But you probably already know that. Planning the guest list, talking with her about a budget acceptable to everyone, restaurant reservations, and entertainment planning awaits you, along with the travel and accommodation plans if you decide to go out of town.
On top of that, you have to fit all of that into the bride's already-packed calendar. But the most challenging part is finding a good idea for a party that will be in line with the bride's wishes and at the same time be fun for the other participants. We can help you with that. We offer you the top five unique Bachelorette party ideas for the bride-to-be that can serve as your inspiration.
Must-Know Rules for Planning a Unique Bachelorette Party
There are must-know rules for a Bachelorette party:
It is only about the bride. Check with her about what kind of Bachelorette party she wants. Whether it's a crazy night at the club or a quilting bee party, you must respect her wishes. Of course, a Bachelorette party is all about getting out of your comfort zone and having fun, but be careful.
Stick to the guest list. Agree on the guest list with the bride and stick to it. You don't want to leave out someone important, but you also don't want to ruin her party and invite someone she doesn't want to see.
Plan your budget carefully. Before you decide what kind of Bachelorette party you want, consult with all participants about the available budget.
Control social networks. Warn all guests not to post anything on social media without her permission.
1. Spa Weekend
Your friend is getting married soon, which is beautiful. So, it's only right for you to spend quality time together since she will be occupied with her married life and starting a new exciting chapter. One of the possible options for a bachelorette party we recommend is a spa weekend somewhere far away from all the current worries and stresses.
Relax, you'll have hours and hours for talking, drinking, and having fun, plus your skin will be thankful. But you must be aware that this kind of Bachelorette party can be expensive. You can usually book a spa weekend at pricy, luxurious hotels, and even though it's worth it and your money won't go to waste, be prepared to see a higher price. A Bachelorette party doesn't happen every day, so splash out!
2. Plan some Adrenaline Activities
Dinner, drinks, and dancing – it's a typical Bachelorette night. But what if the bride prefers adventure? You can try some of the adrenaline activities that she likes. Adrenaline-filled activities include bungee jumping, paragliding, rafting, diving, and windsurfing.
These activities would be a great way to release the tension related to the upcoming wedding. It is also a good option if you are sure that the bride has always wanted to try adrenaline activities but did not dare to try them herself. Perhaps she will gather the courage to fulfill her dream in the company of loved ones. However, you must make sure that this is something she wants.
You don't want to surprise her with a challenge too extreme for her taste. It is good to plan backup options for entertainment if someone from the group prefers a more casual recreation.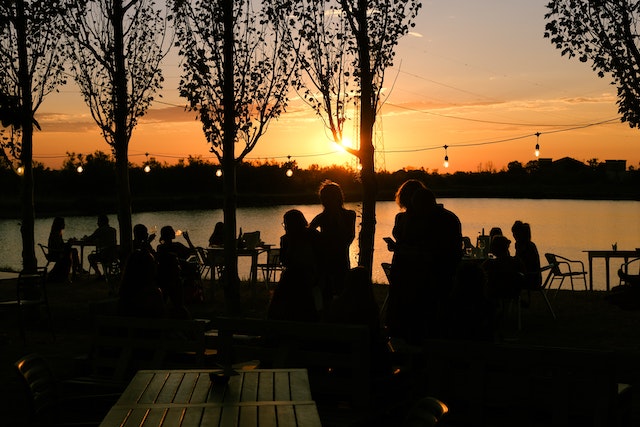 3. More Ideas for Outdoorsy Bride
You can rent a cozy cabin in the mountains or by the lake. Go hiking early in the morning and spend the day in the forest with friends in nature. Afterward, spend the evening with friends on the porch with a bottle of good wine, or if you want, go to a nearby town and have some fun there. One of the options is to rent bicycles and enjoy the beauty of nature on the bicycle paths. You can also try glamping.
Make sure you have fun since the bride will be moving soon. She will need help, so direct her to follow hansensmovingandstorage.com expert advice and hire professional movers to help her out.
Today many outstanding options combine luxury and adventure under the clear sky and stars, such as luxuriously equipped yurts and unique tipis. Similar advantages are offered by renting a tree house, which is another excellent option for a fascinating Bachelorette party.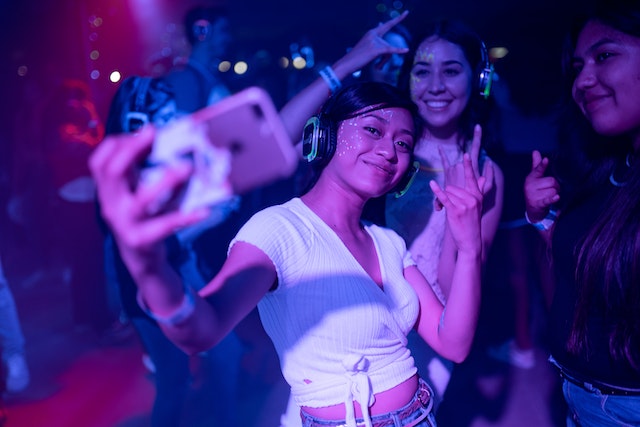 4. Go to A Festival
If the bride is a music fan, you can organize a unique Bachelorette party at one of the music festivals. You have a lot of options when it comes to music genres and venues. You can find a festival that features bands you listened to together as teenagers. Most festivals have organized hotel accommodations as an option.
Take advantage of the opportunity to turn the Bachelorette party into an unforgettable weekend for the whole company. Make sure everyone involved secures tickets. If music festivals are not your thing, you can go to a food or a film festival. You have many options. It's up to you to choose the one that suits you best.
5. Karaoke Night
Karaoke night is a unique and, most of all, exciting and fun way to send your friend off to married life. It is not relaxing like a spa weekend, but it is much more memorable. It doesn't matter if you are talented at singing or not. Everybody knows that going to karaoke means a good time. If you include drinks, it will probably be even more fun.
Look at this as a sentimental goodbye to her unmarried life, so sing all your old, favorite songs. The good thing about this kind of Bachelorette party is that it's not expensive. That is a cheaper option, but it doesn't mean that it's not entertaining. As we said, a night at karaoke can be more significant and give better memories than some expensive getaways.
Plan an Unforgettable Bachelorette Party
Ultimately, the unique Bachelorette party will be fun wherever and however you spend it. As her friends, all you need to pay attention to is if the bride enjoys it and is happy. And you're her best friends, so, of course, she will be!
Complete Weddings + Events Dallas, TX
If you're ready to bring your dream wedding to life, you need a team of wedding vendors to help! Contact Complete Weddings + Events for details on our multiple services you can mix and match to build a wedding package filled with all your needs to make your day a success! We offer photographers, videographers, DJs, and photo booth rental services to make your big day unforgettable.