How to Find the Right Wedding Photographer in Dallas, TX to Capture Your Special Day
As you begin perusing the portfolios of local wedding photographers in the Fort Worth-Dallas, TX area, you'll quickly learn that there are many styles from which to choose. Before deciding on a particular photographer, determine your own wedding style and preferences for your special day.
Knowing how you want your photos to look can help guide your search for the best wedding photographer in Dallas, Texas. Browse photo galleries and select images you especially love, then find the common denominator. If you can describe what you like about the photos, you'll be on your way to capturing a similar vibe for your own wedding shots.
What to Look For
You'll also want to be sure you hire a Dallas- Fort Worth wedding photographer who has the professional gear and track record necessary to do your big day justice. In addition to experience and talent, choose someone you feel comfortable chatting and hanging out with – after all, they'll play an instrumental role in capturing the important moments of your celebration. If you have a good rapport with them, their presence on your wedding day will feel more natural and fun.
Event and Wedding Photography Dallas – Fort Worth, TX Area
Your event is special and deserves the best event and wedding photography company in Dallas, Texas. Complete Weddings + Events is award-winning and passionate about providing great photography service for, not just weddings, but all types of events:
Weddings
Let us celebrate your love story with wedding photos you'll cherish! Capture the big moments and all the precious ones in between.
Parties
Take your party up a notch with a photographer snapping all the fun moments. Our Dallas photographers will staff your party and leave you with the best shots from your surprise birthday party, 50th anniversary, or other milestone celebrations.
Corporate Events
Event photography and corporate events go hand in hand. Photos are some of the best visual representations of who you are as a company and are a valuable marketing tool to reach your client base. Taking photos at a corporate event allows you to showcase the best side of your business and create marketing photos that will allow your clients to see that, too.
Bat or Bar Mitzvahs
These religious coming-of-age ceremonies are important milestones for families and communities that you'll want to remember. Hiring a designated event photographer allows you to be fully present at this special moment.
There is no limit to the events that our event wedding photographers in Dallas, TX can capture. Talk to our team about your ideas for your next event and we'll make sure your Dallas photography is covered!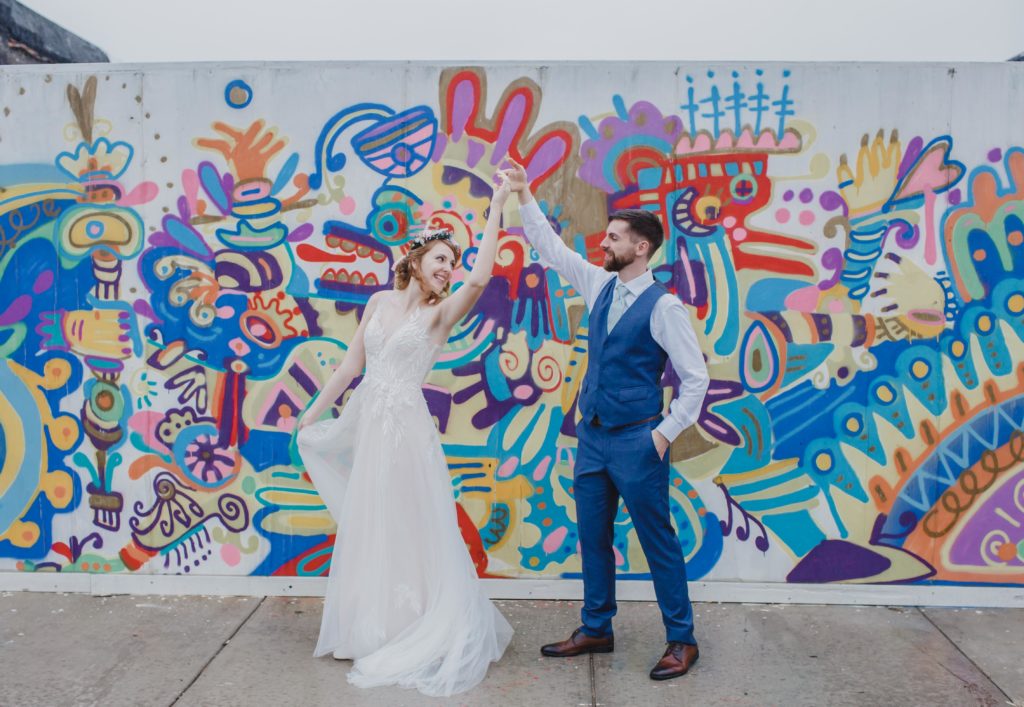 Dallas, Texas Wedding Photographers
We know how important your wedding photos are, which is why we thoroughly vet each of our Dallas-Fort Worth area photographers. Since all the Complete Weddings + Events photographers based in Dallas, Texas are experts in their field, you can focus your attention on finding the right style for your wedding pics. Our experienced, award-winning photographers make professional wedding photography in Dallas easy and relaxed.
Maybe you envision a leather-bound book of the photos taken on your wedding day. Perhaps you're eager to share images on social media. Or maybe you're hoping to frame your photos and hang them proudly on your walls. Regardless of your plans for the images taken on your wedding day, allow Complete Weddings + Events to capture every special moment.
Photography Packages & Add-Ons
Our wedding and portrait photographers & photography packages in Dallas include a number of affordable options:
Online Photo Gallery for Weddings and Portraits – Access your most precious memories with the click of a few buttons. Our online galleries allow you to share photos with friends and family instantaneously. Printing is easier than ever, with a variety of albums and print options to fit your needs.
Print Release – Print your photos at home, through your preferred printing vendor, or download them to keep on your desktop – the choice is yours!
Color and Exposure-Corrected Photos – Even the most beautiful photos need an occasional tweak. With our color and exposure-correcting service, you'll never need to worry about editing photos!
Second Shooter Add-On – Your photographer is only one person. As talented as they might be, they can't possibly shoot bridesmaids' portraits and capture the cocktail hour festivities at the same time. To capture happenings at multiple locations, we offer additional photographers to ensure every special moment is recorded.
Dallas Photographer for Weddings & Events – Complete Weddings + Events
Allow Complete Weddings + Events to take the guesswork out of wedding and engagement photos. As the best wedding photography company in Dallas, we deliver the quality, talent, and reliability you expect on your Big Day. We can also help you find other experts to make your wedding one for the books. Videographers, DJs, and lighting services are all available through Complete Weddings + Events. No matter what kind of wedding day you're hoping for, allow our team to bring it to life!