The dance floor is one of the most enduring images of a wedding reception, which is a celebration of the marriage of two people in love. In a vibrant and vivacious setting, visitors may let free, celebrate the happy couple, and generally have a good time. Nonetheless, it can occasionally be difficult to encourage visitors to dance. Some people struggle with shyness, while others may feel awkward dancing in front of others. So, as a couple, it's imperative to come up with unique and creative techniques to encourage your wedding guests to get on the dance floor and dance the night away.
In this article, we will discuss some of the most creative ways to get your wedding guests on the dance floor, so you can make your wedding reception an unforgettable experience for you and your guests.
Hire A Professional DJ
Music is key in drawing your wedding guests onto the dance floor. One of the best ways to make sure your guests have a good time and dance the night away is by hiring a fantastic Dallas DJ or band. A skilled DJ or band will be able to gauge the audience and select the appropriate music to keep your guests entertained and upbeat. Also, they may provide an exciting and engaging environment that inspires your visitors to get up and dance.
Find a DJ or Band with Experience
Finding a DJ or band with expertise and aptitude for fostering an energetic and engaging environment is crucial when making your hiring decision. Choose a Dallas wedding DJ that can accommodate a wide range of interests by having a sizable music collection and playing a variety of genres. Also, it's critical to express your tastes and offer a list of must-play tunes and musical categories.
A competent DJ or band will also be able to offer top-notch lighting and sound systems, which are crucial for fostering a fun and vivacious ambiance. They may assist you in organizing the music and scheduling of several activities, like the first dance, parent dances, and the bouquet toss.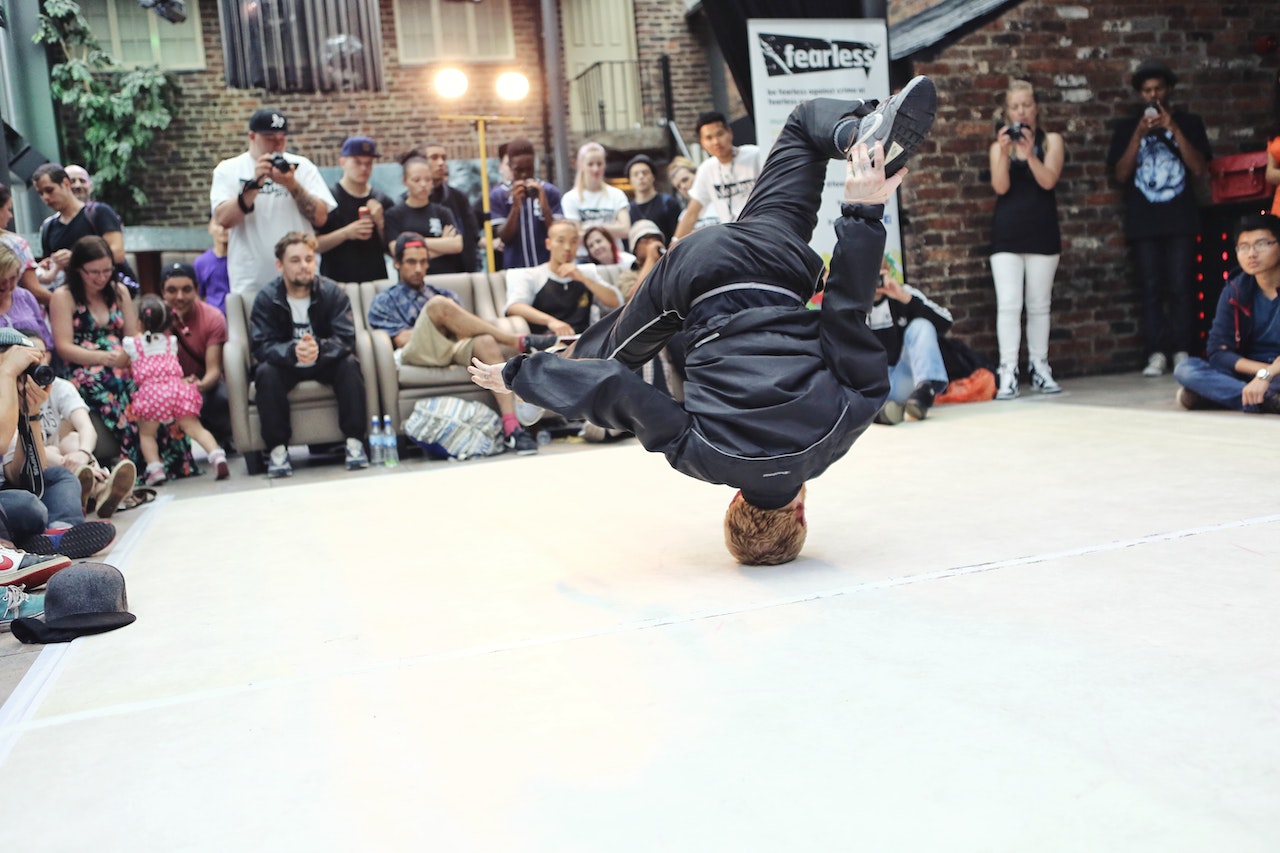 Have a Dance-Off
A dance-off is a fantastic technique to make the dance floor entertaining and interesting. It gives your guests an opportunity to show off their skills, engage in friendly competition, and have a fantastic time. A dance-off might be the ideal way to get everyone dancing, break the ice, and maintain a positive mood all night long.
You must prepare in advance and establish a format for the dance-off to hold a successful one. Here are some ideas to help you give your visitors a memorable dance-off experience:
Set up the competition
Choose the right music
Create categories
Surprise Performance
Unusual and memorable ways to get your wedding guests dancing include a surprise performance. It's an opportunity to delight your visitors with a unique performance and provide an enjoyable and memorable event. A surprise performance may liven up your wedding reception, whether it's a live band, a surprise dance, or a special guest performer.
The following advice will assist you in organizing and carrying out a surprise performance during your wedding reception:
Keep it a secret
Plan the logistics
Enjoy the moment
Set Up a Dance Floor with Lights
A dance floor that is lit up is a great way to make your wedding reception seem lively and interesting. Lighting can assist in creating a joyful atmosphere and a welcoming environment that inspires your visitors to get up and dance.
String Lights, Spotlights, Colored Lights, and More!
You may create a dance floor that is both beautiful to look at and useful by using a variety of lighting. At outdoor weddings or locations with high ceilings, string lights are a common choice since they produce a cozy and intimate ambiance ideal for dancing. Another choice for indoor venues is the employment of spotlights and colored lights, which may be employed to provide dramatic lighting effects and improve the general atmosphere of the dance floor.
Professional Lighting
Working with a professional lighting designer will help you establish a unique lighting plan that represents your style and personality when lighting up your dance floor. They can assist you with the installation and setup procedures as well as choosing the appropriate lights and lighting effects to produce the desired mood and environment.
Generally speaking, adding a dance floor with lighting is a fantastic way to liven up your wedding reception and get your guests on the dance floor. With the correct lighting, you can make your wedding day a celebration that everyone will remember for years to come while also providing a memorable and enjoyable experience for you and your guests.
Flash Mob
An amazing experience for everyone involved may be created by organizing a flash mob during your wedding reception. This is a terrific way to get your guests on the dance floor. There are a few considerations to make in order to guarantee the success of your flash mob.
Song + Choreography
The right song and choreography must be chosen first. You should pick a tune that is uplifting and cheerful, with choreography that is easy enough for your visitors to follow. To choreograph a dance routine that will be simple for your guests to master, take into consideration hiring a professional choreographer.
A flash mob may be a fun and creative way to amaze and entertain your wedding guests with the correct music, choreography, and practice. You may make a remarkable dance floor experience that will leave your guests in wonder and leave everyone involved with a lasting memory by keeping it a secret and exposing it at the correct time.
Simplify Your Wedding Preparation
It may be difficult to arrange a wedding since there are so many factors to consider and choices to be made. It's crucial to have a strategy in place when it comes to the logistics of moving, packing, and storing your wedding materials and décor in order to make the process as easy and stress-free as possible.
Expert movers from cleancutmoving.com suggest that professionals can assist you in streamlining the wedding preparation process. They can handle the transporting, packaging, and storage of your wedding goods and décor so that things go smoothly.
Make Your Wedding Unforgettable with Creative Dance Floor Ideas
Making your wedding day enjoyable and memorable for both you and your guests is important since it is such a remarkable and one-of-a-kind occasion. You can get your wedding guests on the dance floor and make your reception festive and fun using innovative approaches and techniques. You may simplify your planning process and have a stress-free wedding day by implementing original dance floor ideas. Therefore, go ahead and let free, enjoy yourself, and plan the perfect party you'll treasure forever.
Complete Weddings + Events Dallas, TX
If you're ready to bring your dream wedding to life, you need a team of wedding vendors to help! Contact Complete Weddings + Events for details on our multiple services you can mix and match to build a wedding package filled with all your needs to make your day a success! We offer photographers, videographers, DJs, and photo booth rental services to make your big day unforgettable.