Texas weddings are known for their unique and lively celebrations. With a rich culture that incorporates food, music, and dance, Texas weddings offer something for everyone. Whether you're a native Texan or simply looking for a fun and meaningful way to celebrate your love, these five Texas wedding traditions we've gathered with the team of wedding experts are sure to inspire you. So go ahead and add a touch of Texas to your wedding day, and create a celebration that you and your guests will never forget.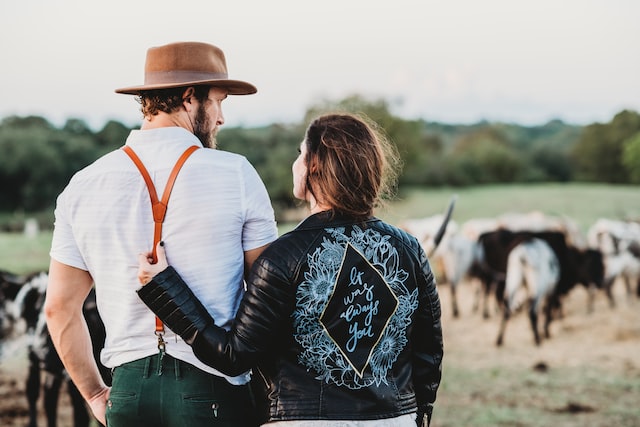 Create your Dream Wedding with these Lovely Texas Wedding Traditions
As you prepare to say "I do" in the Lone Star State, you'll find that Texas weddings are full of unique traditions and customs that reflect the state's rich cultural heritage. From delicious BBQ receptions to patriotic displays of the state flag, a Texas wedding is a true celebration of love, family, and tradition.
As you embark on this new chapter in your life, you may also be faced with the challenge of relocating from another state for your loved one. For instance, perhaps you're moving from California to Texas. While exciting, moving and planning the wedding at the same time can be quite stressful, so make sure to focus on hiring interstate movers, as pros can handle the transfer. While the movers take care of your belongings, you can focus on planning your perfect Texas wedding, incorporating the state's timeless traditions into your special day.
So, get ready to embrace the spirit of Texas and start planning your dream wedding, surrounded by family, friends, and the traditions that make the Lone Star State so special.
#1 BBQ reception
When it comes to food, Texas is famous for its BBQ, and what better way to pay homage to the state's culinary heritage than to serve it at your wedding reception? Whether you opt for brisket, ribs, or sausage, you'll impress your guests with its flavors and aromas. If you want to go all out, consider hosting a BBQ-themed reception complete with a live band and dancing.
You can pair the savory meats and sides with traditional drinks. For example, iced tea or beer will help you create a truly authentic Texas experience. This is a great way to personalize your wedding ceremony and make it that much more special.
#2 The "Bolo Tie" Look
For the groom and his groomsmen, a traditional Texas wedding look is the bolo tie. This classic accessory is a great way to add a touch of western flair to your wedding day. Whether you choose a simple leather cord or a more elaborate design, the bolo tie is the perfect accessory for a Texas-style wedding. The bolo tie can also serve as a timeless keepsake that the groom can wear for special occasions in the future, and that will always remind them of your special day.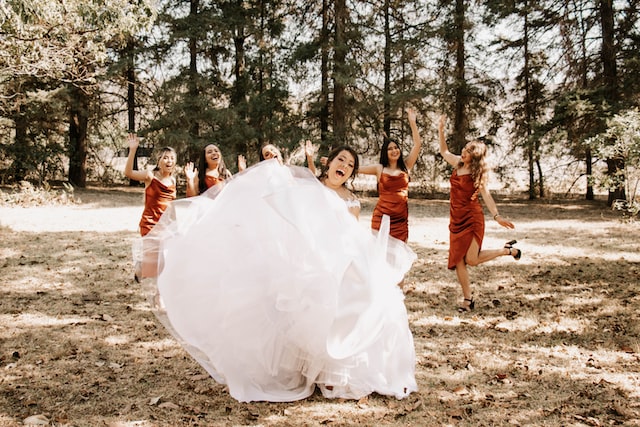 #3 The House Party
The house party is a charming and distinctive tradition that has been passed down through generations in the South. It's a special way for brides to involve their closest friends in the wedding. However, this group of friends is different from the bridesmaids. They are there to assist with various tasks not assigned to the bridal party. These attendants play a crucial role in making the wedding day run smoothly.
Attendants may greet guests as they arrive, encouraging them to sign the guest book and get comfortable. They may also pass out programs, help serve the cake at the reception, and perform other tasks as needed. The house party is like a right-hand team for the bride!
They truly make sure that bride doesn't have a single worry on her mind during her big day. On the other hand, it's a meaningful and special part of the Texas wedding experience that adds a touch of Southern charm and hospitality to the day.
#4 The Two-Step Dance
Texas is known for its love of music and dancing! Therefore, it's no surprise that the two-step is a popular tradition at weddings. This lively dance is a great way to get your guests involved and keep the party going. Whether you choose to take a lesson beforehand or just wing it, the two-step is sure to be a hit on the dance floor.
The best part is that you can perform the two-step dance with a partner or solo. It's truly a fun way to showcase the bride and groom's love for each other and the state of Texas.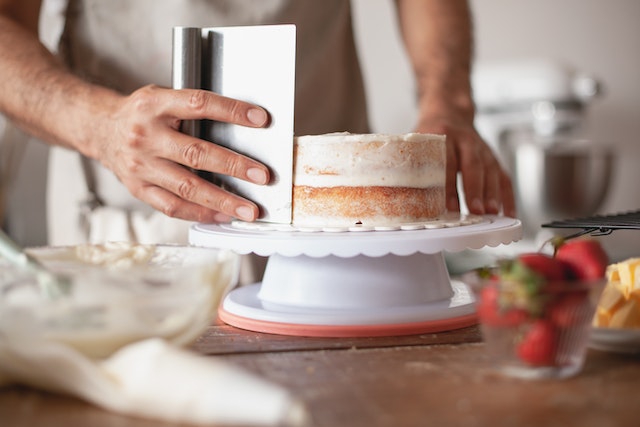 #5 The Groom's Cake
The groom's cake is one of the cherished Texas wedding traditions that can add a unique touch to any wedding celebration. Of course, your traditional white wedding cake will remain the centerpiece of the dessert table. The groom's cake is just a lovely chance for the groom to showcase his personality and interests with some out-of-the-box wedding desserts.
Whether in the shape of a golf club, decorated with the emblem of a beloved fraternity, or made in the image of a favorite sports team, the groom's cake is sure to be a crowd-pleaser. This tradition is a great way to honor the groom. Plus, it adds a fun and unique element to the wedding reception.
The groom's cake is one of the many wedding traditions that make Texas weddings special and truly unforgettable.
Have Fun Incorporating Texas Wedding Traditions Into Your Special Day!
Based on these lovely Texas wedding traditions, we can safely say that Texas weddings are truly one-of-a-kind celebrations. Each element serves to create an unforgettable celebration of love and family. So, as you plan your special day, consider incorporating these timeless traditions into your celebration, and embrace the spirit of the Lone Star State.
Whether you're a lifelong Texan or a recent transplant, these traditions will bring a unique and personal touch to your wedding, making it a day that you and your loved ones will cherish for a lifetime.
Complete Weddings + Events Dallas, Texas
If you're ready to bring your dream wedding to life, you need a team of wedding vendors to help! Contact Complete Weddings + Events for details on our multiple services you can mix and match to build a wedding package filled with all your needs to make your day a success! We offer photographers, videographers, DJs, and photo booth rental services to make your big day unforgettable.