We are so lucky to be able to work with couples to create and capture the most meaningful day of their life, and the feelings are mutual! Here is a recap of reviews we've received so far from 2020's most recent newlyweds!
January, February, March 2020 Reviews
The services provided were excellent!! Our DJ was one of the most professional and friendly people I have ever met. He knew exactly how to get our guests up and dancing and having a great time. His demeanor and personality is all anyone could ask in a great DJ.

-Greg R. 1.7.2020

Our previous vendor for a photo booth cancelled about three weeks before the event and our venue recommended Complete Wedding + Events. I was so glad they did! Everyone loved all the photos, and we were even able to change our reservation to be longer the day of the event.

-Isabelle B. 1.13.2020

Our DJ was great about adjusting to our preferences even the night of. He chose great music and the dance floor was packed until the lights came on. We even had people miss the last shuttle because they didn't want to leave!

-Jessica C. 1.14.2020

Working with Complete has been an absolute dream from beginning to end. For starters, we were able to book a DJ for a great price because of their connection with our venue and because we had an off season wedding. Their planning sheet was extremely user-friendly, and I loved that we had access to it for nearly a year leading up to the wedding. We refilled parts out 4 or 5 times because we kept changing our minds. It was excellent to have continuous access to the document without it being submitted till a couple weeks out.

-Brittany M. 1.20.2020

Steve was great! I had no clue about anything (I have only been in one wedding) and he just paved the way and explained how things worked. He gave suggestions and just ran the whole reception. People were out of the dance floor and I had so many compliments on how fun the whole night was. It was fantastic!! I also have friends that asked for his name for future weddings.

-Ashley B. 1.28.3030

The process was easy. Planning a wedding in general is a difficult process, so being able to email text or call with questions was quite nice!

Crystal B. 1.30.2020

Everyone was helpful and easy to work with. The selection of services is great–it's nice to get several services from one great company.

-Rachel T. 1.30.2020

We booked the DJ, videographer, and photobooth for our wedding. Everyone that I talked to in the planning process was very friendly, helpful, and patient in answering questions and explaining things. I loved our DJ John! He played everything we requested, checked in with us through the night, and kept everyone on the dance floor. Our videographer Mike was great, I cannot wait to see the video. Everyone seemed very organized and professional yet fun. I would highly recommend Complete for anyone planning a wedding!

-Brandy P. 2.4.2020

The Complete Photo/Video/Photo Booth/DJ package was a great way to get all my essentials in one place! All workers were attentive, thorough, and took care of everything on my big day!

-Ashley R. 2.4.2020

My DJ and photo booth operators were absolutely amazing!! They really did help make the best day of my life even better! I can't imagine having gone anywhere else. Truly the best experience. I freaking loved them!! They were punctual professional personable and super fun! They did an excellent job with my eclectic family and I would invite them back any day!! Love love love them!!!

-Toni K. 2.9.2020

Having a team of entertainment and media capturing all working together is extremely beneficial to having an event go smoothly and be captured perfectly.

-Luke D. 2.15.2020

Absolutely incredible! They made our wedding fun and exciting without adding any stress! If you don't pick these guys, you're making a mistake.

-Richard K. 2.17.2020

We booked Complete for DJ and uplighting services for our wedding on 2.1.20. The lights were great, and DJ Ryan was absolutely incredible and such a delight to work with! Ryan truly cared about and listened to our likes and dislikes regarding music and he ran with it and totally rocked it! After our pre-wedding meeting with Ryan we knew we had made the right choice and could trust him with the flow of our ceremony and reception. Our guests and wedding party raved about how nice and accommodating the DJ was with their requests. We could not have been happier with our decision to book these guys who definitely care about the clients needs and preferences. Thank you so much for being a part of our wedding!!! 

-Jamie L. 2.19.2020

Our DJ was so amazing! Not only did she stick to just her DJ duties, but she also served the bride and grooms food, she dismissed tables to go through the buffet line, and she also helped elderly and disabled guests get their plates of food as well. They made sure everything ran smoothly and that the bride and groom always knew what was happening and when it was going to happen.

-Jayden K. 2.24.2020

Our DJ was amazing! He had many wonderful ideas to keep our wedding fun and upbeat for our guests. He was extremely respectful, and we could not ask for better service. Our photo booth operator was also amazing. I really appreciate her taking the time to match the print layout to the rest of our decor.

-Taryn H. 2.24.2020

Kevin was awesome! He went above and beyond to make sure that our night went as smooth as possible! He wasn't just our DJ that night but he was a friend and part of the family. We loved all of the entertainment he had planned for us and all of the games. The crowd loved these too. We couldn't have asked for anyone better to help us through the day! THANK YOU KEVIN!!

-Jocelyn W. 2.24.2020

Alex was absolutely amazing!! It's been a month since our wedding and all of our friends and family are still talking about how great he was. Truly above and beyond.

Heidi W. 2.24.2020

Absolutely top of the line! Best DJ and photography ever!! They both pushed the limit for us and did an outstanding job! Thank you for making our wedding magical and perfect.

-Christina M. 2.25.2020

Very convenient one stop shop for wedding services. The photographer, videographer, and DJ were all top notch!

-Bailey G. 3.2.2020

I want to say a big thank you to your crew that really made our wedding such a special night. I heard from so many guests that it was the most beautiful or the best wedding they had been too. Your team was just a pleasure to be with. They were so professional and hard -working and also added a lot of fun to our night. I would sure try to hang on to them if they worked for me. You have nothing but compliments from the father of the bride.

-Gregg A. 3.2.2020

The day of could not have gone smoother. Our requests and needs were met from every direction. I didn't have to worry about anything on the wedding day which is all I could ask for!

-Jordan L. 3.3.2020

Our DJ and both our photographers were really down to earth and made me feel at ease and I didn't have to worry about anything with them. They seemed to be everywhere at once (in a great way) and didn't miss a moment.

-Heidi M. 3.9.2020

We were absolutely impressed by both services, DJ and Photographer!! Without knowing who they were and meeting the week of our wedding it felt like we had already known them prior to arriving in FL! Very professional and knew exactly what we wanted. We couldn't be more happier for what everyone had done for us so many miles away! Thank you!!

-Stephanie S. 3.9.2020

The DJ was very involved and even checked on the bride and groom frequently for more than just music services!!! More than once, she stopped by and checked to see if we needed drinks, while even taking away empty plates so we could simply enjoy our evening!

-Aimee O. 3.15.2020

We hired our DJ, photo booth, photographers, videographers, and our up lighting through Complete and couldn't have been happier! They were AMAZING! They made us feel comfortable and allowed us to be our selves! Our DJ was very professional and read our wedding very well! He made sure everyone was having a great time! Definitely would recommend Complete Weddings to any couple for engagement photos and wedding!!

-Sara D. 3.15.2020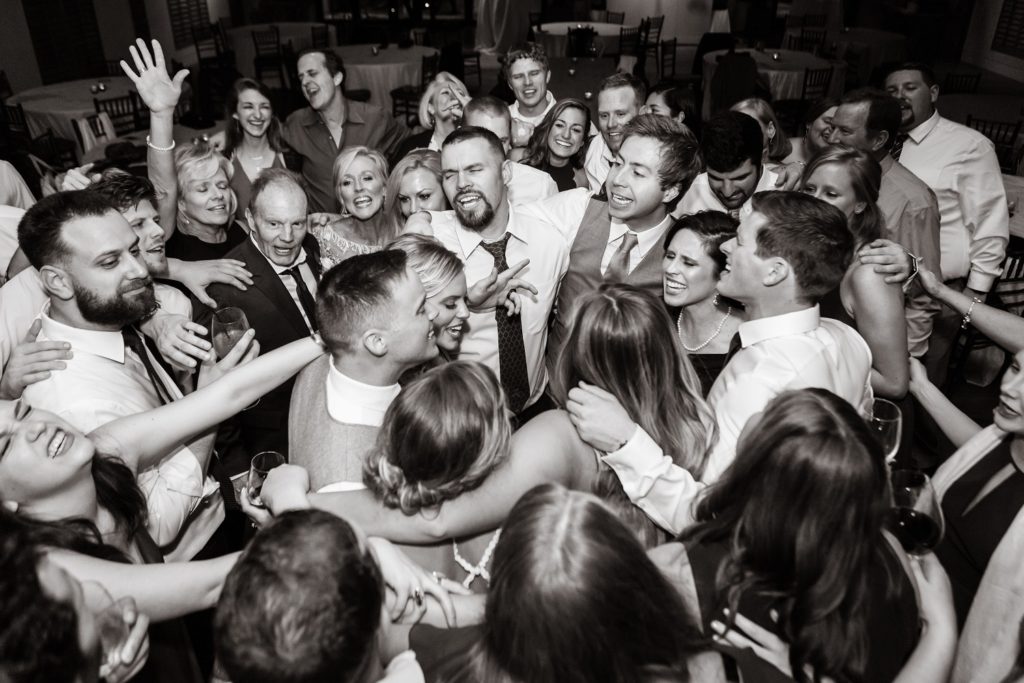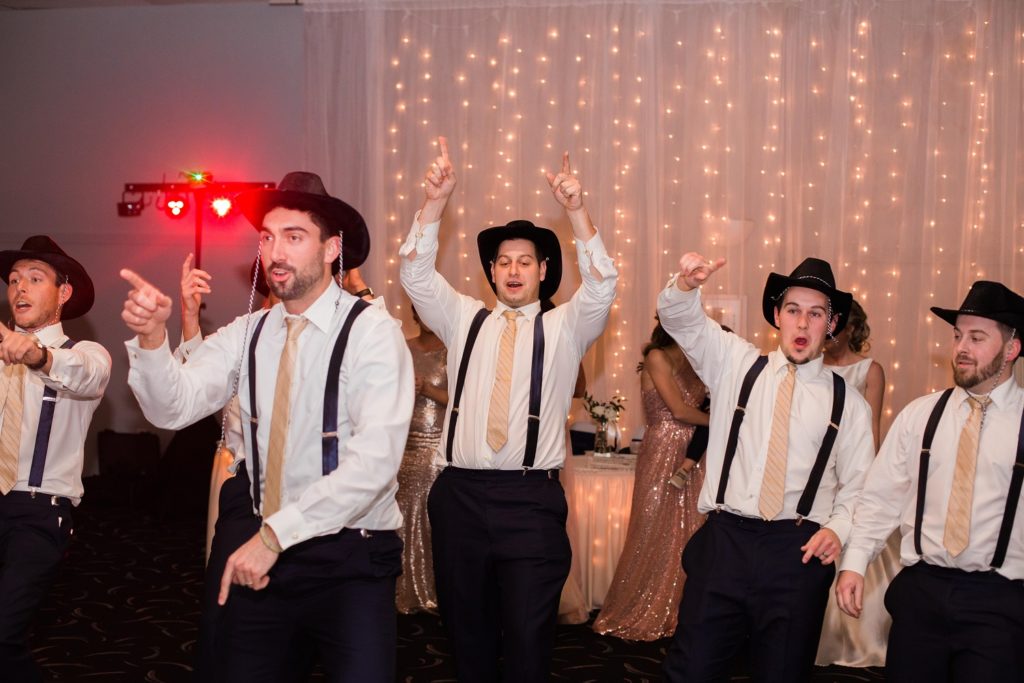 Very easy to work with and to understand the uniqueness of event. The DJ and photo booth operators were fun and kind. They listened and made sure to be in contact in order to ensure the event ran efficiently and according to the desires of the brides and grooms. This was a unique event in that it was a double wedding, so working together with both sets of couples and following up was imperative. The brides and grooms were so very happy with how everything went and from the first call I was confident this would be a fun and memorable event.
-Joni F. 3.15.2020
We hired our DJ, photo booth, photographers, videographers, and our up lighting through Complete and couldn't have been happier! Destiny, Alex, and Gabe were AMAZING! They made us feel comfortable and allowed us to be our selves! Stevie, our DJ, was very professional and read our wedding very well! He made sure everyone was having a great time! Definitely would recommend Complete Weddings to any couple for engagement photos and wedding!!
– Sara 3.15.2020
Communication was great from everyone through the whole planning process and day of, very accommodating and great work!
-Tiffany T. 3.16.2020
Zach was amazing! We got so many compliments from our wedding guests about our wonderful DJ! About 100 of our 250 guests did not show for the reception due to the Coronavirus and I was super bummed. Zach picked up on this and told me not to worry because we were still going to have an awesome party. He had nearly all of the guests on the dance floor for the majority of the night, and did a couple of interactive things with some guests. I have not laughed that hard in a very long time! Thank you so much Zach for making our reception great! Complete Weddings + Events is a very blessed company to have you on staff!! 
-Becky W. 3.18.20
Jacob was a great DJ. He kept the night moving and everyone dancing. Our guests even commented on how good of a DJ we had. I would highly recommend him for any wedding or event. Thanks for a great reception!
-Courtney H. 3.23.20
We used Complete Weddings and Events for our DJ, photography, videography, photobooth and uplighting. They were incredible! Our DJ worked with us the weeks leading up the the wedding and was so amazing! He played all the songs we asked him to play, kept the party going all night and even offered to bring us drinks throughout the night. Our photographer was equally as amazing! Very professional and super sweet. It was a bit cold/windy and she even let me use her sweater to wipe my eyes that would not stop watering as we were taking photos away from the venue. We didn't have too much interaction with our videographer, but we got our video back and it came out amazing! He had cameras setup that we didn't even know were there! The photobooth was a hit too! The girl running was very professional. The printer stopped working at the end of the night and when I reached out to compete, they mailed me the photo strips that didn't get printed. We couldn't have asked for anything more and would recommend Complete to anyone!
-Danielle B. 3.24.2020
I like that it is all exclusive, which means I only need to deal with one vendor for paying and communicating with. They have plenty of people on staff, so if an emergency did arise with someone that was supposed to work your event, they had backups! There is a peace of mind knowing that they have you covered!
-Katlyn V. 3.25.2020
In the end, it pays off when you can trust those who chose to help execute your day. View more of our recent reviews here, or reach out to us to learn about how we can help create and capture your big day!