Looking for some cute face masks for your wedding day or bachelorette/bachelor party? Start your shopping search here!
Bridal Wedding Face Mask

PrettyLittleMaskCo – Etsy
This white seersucker mask and velvet comes in two sizes, so perfect for the petite lady or if you'd want a matching mask for your flower girl, junior bridesmaid, or children!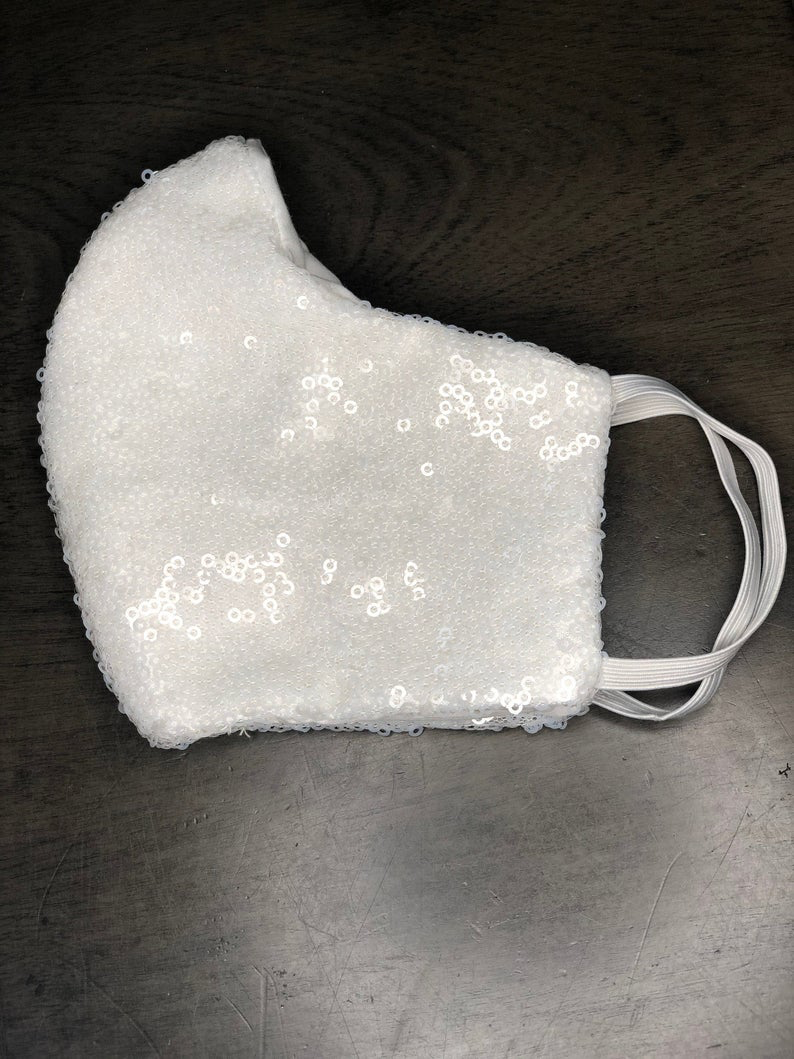 StitchedbyLucia – Etsy
This sequin white mask is perfect any glamorous bride or bachelorette! With options for straps to be behind the head or the ears, customize this mask to go with your day-of hair-do!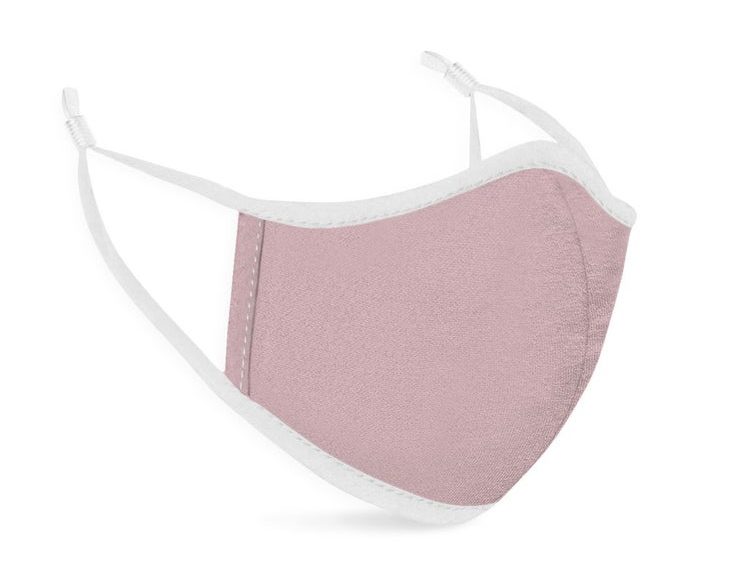 Vida
Vida's protective mask is of quality with hidden integrated metal nose-piece, plus a filter, and is just $10! This champagne rose color plus white accents give this mask a darling look for any bride. The mask in blue noir is also great if your wedding has navy accents, or you need something blue on the big day.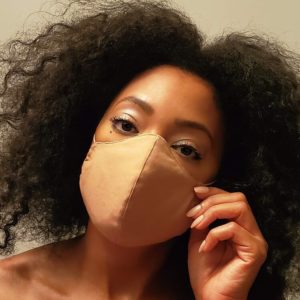 Alysha Louise
These nude masks help to keep the focus on your white wedding dress, or whichever color dress you choose! They come in 6 hues (sand, honey, caramel, warm brown, mocha, and cocoa), so you can find a match for your skin tone.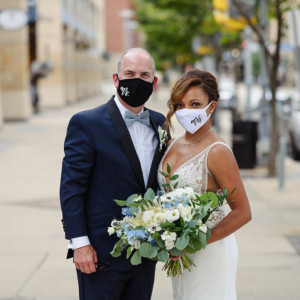 Everyday Bestday – Etsy
These black and white Mr. and Mrs. masks are simple and classy for any formal wedding! They also come in two different sizes for optimal comfort for the bride and groom!
Wedding Party Face Masks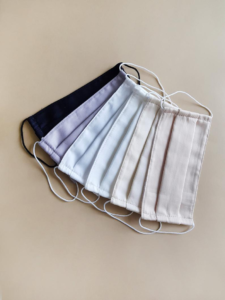 TooCraftsShop – Etsy
An easy option to cover the whole wedding party, these $12.90 face masks on Etsy are available in five neutral colors (black, white, gray, ivory, beige, and nude) with either plain and lace fabric.

Urban Outfitters
Urban Outfitters has these adorable pink and blue face masks in a gingham and seersucker print (2 for $18), perfect for the ring bearer and the flower girl, or for groomsmen and bridesmaids for an adorable outdoor affair!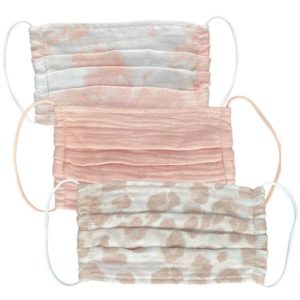 Kitsch
If you're looking for a bit of design in the mask, Kitsch, a female-owned global accessory brand, has affordable bundles (just $4 a mask!) of comfortable cotton masks in cute pink and beige tones. The masks come in all black as well, which would be great for the grooms if they are wearing black suits or tuxedos.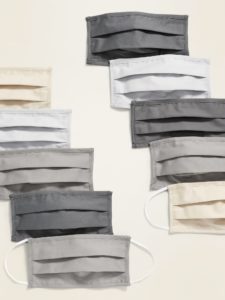 Old Navy
This variety of monochromatic gray colors would be great for the entire wedding party or even for wedding guests, especially since they come in 10-packs for only $2.50 a mask. There is also a rainbow pastel option to add bursts of color to your day!
Complete Weddings + Events
When it comes to our services at Complete Weddings + Events, We Do is our vow to our clients. Along with our intense focus on quality, we firmly believe that having all our services under one roof makes it easy for you. We customize and design services packages to meet your wedding or event needs that can fit any budget. The more comprehensive the package, the more money you'll save. Let's connect so we can build you your custom package.