Blue hues seem to never lose their steam, and with Pantone announcing Classic Blue as the 2020 Color of the Year, this year will be no different. Sherwin Williams even selected a shade of blue for their color of the year, "Naval SW 6244, a classic and true navy hue". We've selected three wedding color palettes that includes this iconic darker shade of blue, navy. Every season's palette looks good with navy as either a primary or secondary color and this alternative to black might be the touch of elegant color you need for the big day.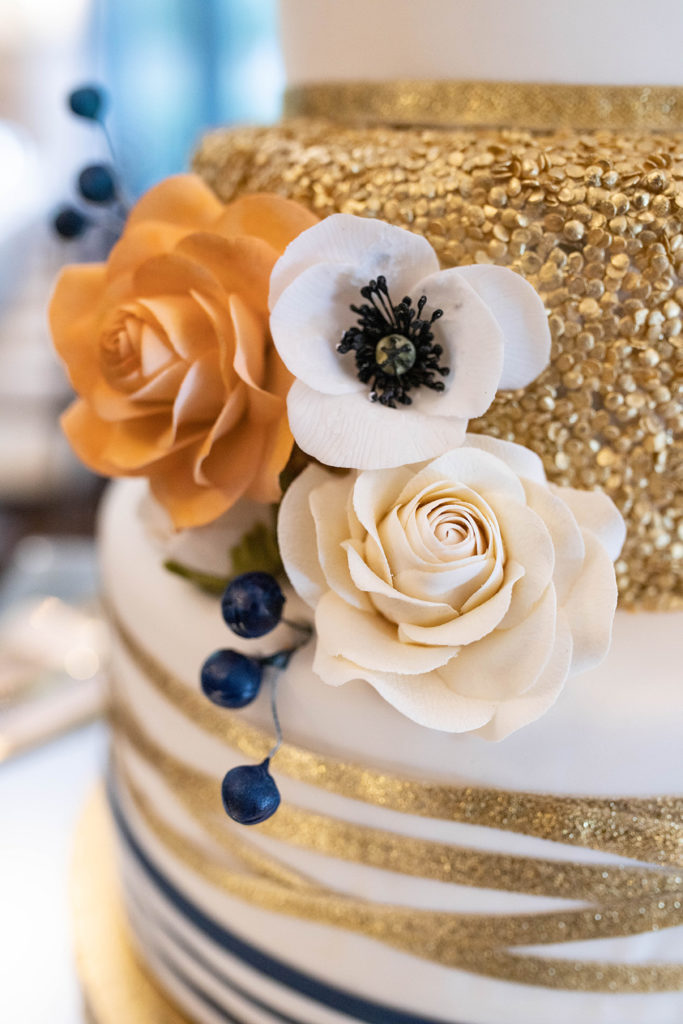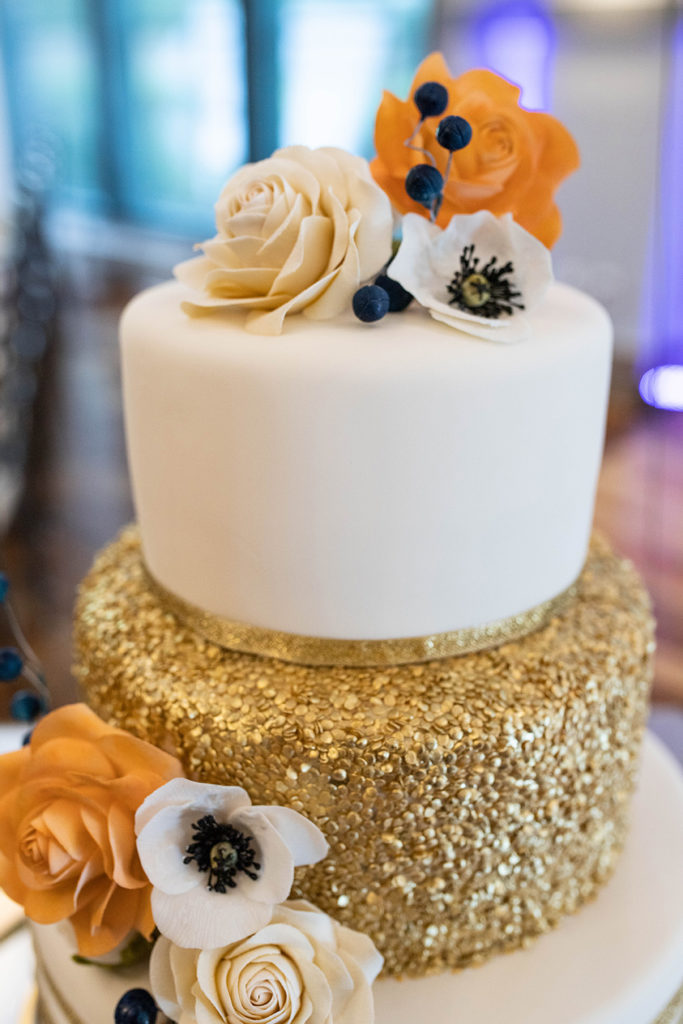 Color Palette: Navy, White & Gold
With navy as the leading color, ever member of the wedding party beautiful sport the color. Below you'll see bridesmaid in navy dresses, and the groomsmen in navy ties. The bride's earrings and nails matches the groom's navy suit. The bulk of the flowers were in white, but you'll notice blue accents in the bridesmaid's bouquets and gold in the ribbon around each bouquet and boutonniere. This color palette is not only elegant, but rather easy to master. There is typically no problem matching shades of navy across various brands or fabrics. Even if the hue is slightly off, being a darker tone, it is not noticeable.
Color Palette: Blush, White & Navy
The dark shade of navy looks great against neutrals, like grays, light pinks, and creams. Choosing  navy is a great way to keep contrast throughout the wedding looks in a softer way than a black would. We love these groom's navy tuxedos below, while the ladies are dressed in pale shades of blush. Decor throughout the wedding reception continue to reflect the color scheme with navy table linens and napkins and blush florals.
Color Palette: Burgundy & Navy
The deep shades of blue and red make a perfect look for a fall or winter wedding. The warm color of burgundy looks great against blue, and we love this wedding below that incorporated bother colors quite evenly. From the bridesmaid's getting ready plaid outfits to the wedding cake floral details, the marriage of these two colors brings life into a formal event.
While most think of black when it comes to a formal event, navy can also get the job done just as well!
Once you have your wedding color scheme down, learn more about designing your wedding for all 5 senses, and contact us to see more of Complete Weddings + Events wedding photo and video portfolios.