Traditional weddings and venues just not your thing? Maybe you want to say "I do" to the love of your life in a romantic setting among the beauty of nature. Or maybe you want something more quirky like an abandoned or converted factory. Whether you want to say your vows in a secluded place or a more populated area, Complete Weddings + Events will help you throw the pop-up wedding of your dreams.
Pop-up weddings have been growing in popularity, especially in 2020. These celebrations tend to be smaller in the number of guests and embrace the unexpected – such as random bystanders cheering you on! Pop-up weddings feel spontaneous, which adds to the experience.
While traditional wedding venues are equipped for your big day (think lighting, parking, seating for guests), these are details that need extra planning when throwing a pop-up wedding. Pop-up weddings center on an adventure and making your surroundings part of the celebration. At Complete Weddings + Events, we've witnessed some incredible and fun places for the bride and groom to exchange their vows. Here's your master checklist if you want a unique wedding with a quick timeline.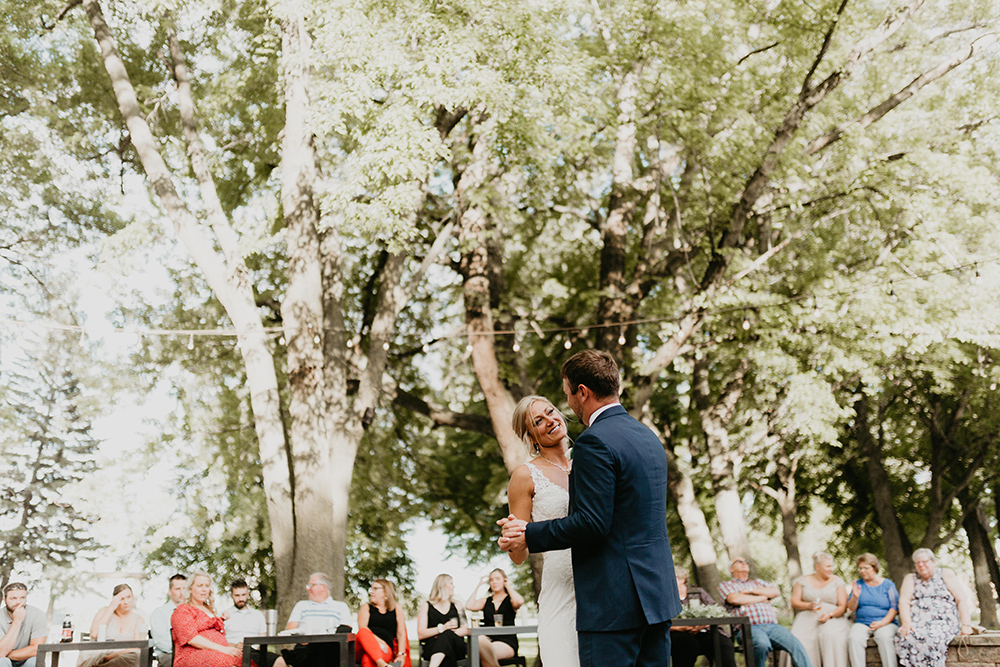 How to Throw a Pop-up Wedding Anywhere
1.   Seating for Your Guests
One of the most important details of planning a pop-up wedding ceremony is knowing where your guests will sit and how to get seating there. It's crucial to know the size of your guest list, and most pop-up weddings tend to be small affairs. If you're wanting to have your ceremony in a meadow a quarter of a mile from the nearest road, you're going to need to haul in chairs or other seating. Thoroughly research your wedding location to know what is or isn't allowed, and whether or not you'll need a permit.
2.   Parking or Transportation
How will guests be arriving at your ceremony location? If you're getting married at your favorite park downtown, let your guests know where parking is available. It's a little different if you're looking to get married in a more remote location – in which case maybe you're only bringing a couple of close friends or family to witness the ceremony. Let your guests know the best way for them to arrive at the ceremony.
3.   The Ceremony Guest List
Pop-up wedding locations are typically more geared towards hosting just a handful or two of guests. This means you will need to think thoroughly about who you'd like to witness your wedding ceremony. Keep in mind if your desired location requires some sort of hike or climb, not all guests may be able to physically get there. One person, you'll want to attend – a photographer and/or videographer. Having a wedding in a non-traditional setting offers the perfect backdrop for jaw-dropping photos. Our photographers and videographers have mastered the art and science of capturing the greatest moments of your special day.
4.   Wedding Flowers and Decorations
Part of the beauty of hosting a pop-up wedding is embracing your surroundings and making them a part of your ceremony. This means you probably don't need a lot – or any – decorations for your wedding. Just grab a bouquet from your local floral shop or pick your own wildflowers and you're all set. If you're getting married in a remote location, you're not going to want to haul a bunch of decorations.
What to Do After The Ceremony
After you've made it official, now what? If you're wondering what to do after your pop-up wedding ceremony is over, the answer is whatever you want! The possibilities are endless for what to do post-ceremony!
If you're wanting to throw a big party, look into nearby event venues for a more traditional reception. If an all-night dance party is what you're craving, our DJs are the best around. Or, if you want to keep your post-wedding celebration low-key, you can treat your wedding guests to a small, intimate dinner at your favorite restaurant. Or have a casual picnic at your wedding location. The best part about pop-up weddings is that they are representative of the couple, so use that as inspiration for your post-wedding celebration. You're already married, so everything else is just icing on the cake!