Choosing Southern U.S. Wedding Venues is one of the first steps in wedding planning, making it an important one! Sometimes your wedding date is dependent on what dates are even available still at the wedding venue. We've compiled a list of newer Southern U.S. Wedding Venues along with popular locations you'll want to save your date with quick!
From laid-back beachy vibes to upscale southern charm, getting married in the Southern states will allow for a wider timeframe of warmer weather, meaning more outdoor celebrations. Summers may be humid, but the dryer fall season and mild winter is where it's at! Of course, do your research on the specific states' climate to try to avoid the most humid, rainy, and hurricane-prone times of the year.
Southern U.S. Wedding Venues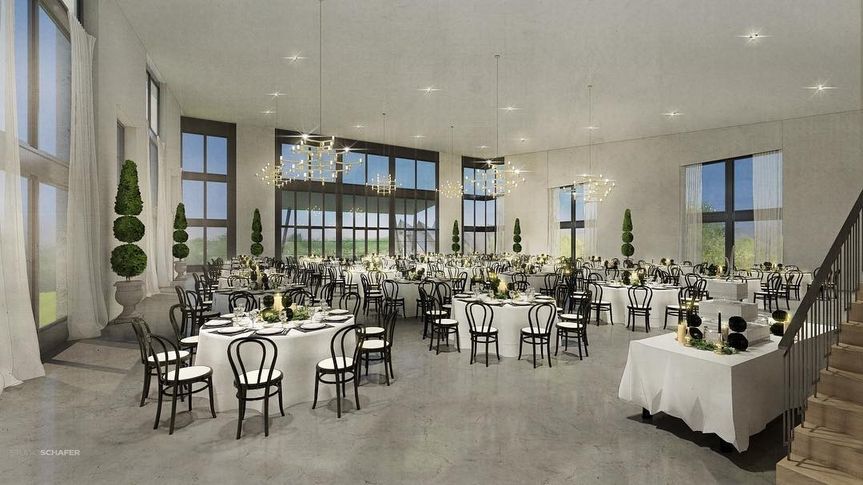 Cave Springs, Arkansas – Osage House
This chapel and reception hall in Northwest Arkansas opening in 2017 and is lined with plenty of windows and glass doors overlooking the spacious, lush landscape the venue sites on!
Muskogee, Oklahoma – Eight Ten Ranch
This ranch is owned by the Baldwin family, who have created an elegant space on their 18 acres in the country to throw your once-in-a-lifetime event! The all-white interior gives you a clean slate to bring in your flair or leave the modern barn look to speak for itself.
Georgetown, Texas – Celebrino Event Center
This secluded countryside venue has plenty of outdoor space to fit a large guest list! The spotlight is on Celebrino, one of the newest wedding venues in the Austin area.
St. Augustine, Florida – Crystal Ballroom
www.crystalballroomsaintaugustine.com
This new Florida venue makes wedding planning that much easier including your tables, linens, centerpieces, lighting and decor, plus the staff to set it all up and tear it down at the end of the event. As the name suggests, the atmosphere here is filled with crystal chandeliers and an abundance of elegance.
Sunset, South Carolina – Arabella Farm
This wooden barn is a beauty! This venue boasts on being one of the largest in upstate South Carolina and is filled with natural farm charm.
Taylorsville, Kentucky – Driscoll Estate
Driscoll Estate has options for a large or smaller outdoor, lakeside wedding ceremonies. The pine barn on the estate blends both rustic and modern styles giving you the unique event you're dreaming of just minutes from Louisville, KY.
Kissimmee, Florida – Island Grove Wine Company at Formosa Gardens
Your winery wedding dreams have come true! If a heart-shaped garden isn't enough, this venue has dreamy suites for you and your wedding party to get ready in, plus spaces indoors and outdoors for a perfect Florida wedding day.