Looking to host a holiday party or corporate event, and need help finding engaging entertainment or someone to ignite and capture the joyous spirit of the guests or your company's employees? Our Complete Weddings + Events team has worked with companies small and large across the country to help them with holiday party success, even if planning parties isn't your day job! From hotels to financial institutions, we've helped bring joy to thousands of holiday parties, and have the holiday party reviews here to prove it.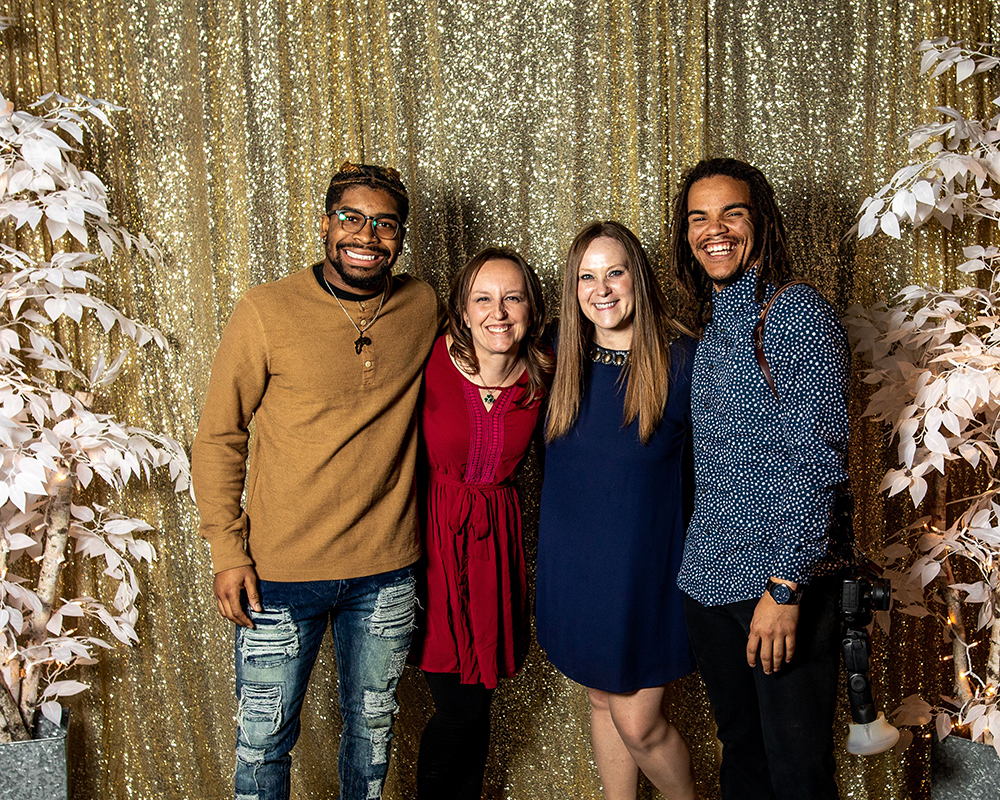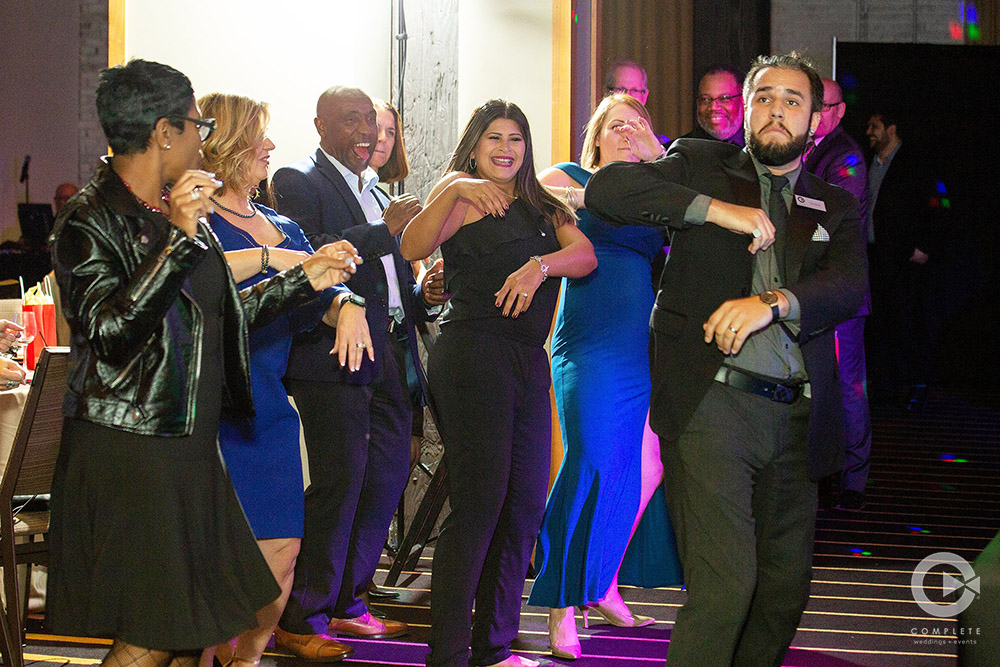 Complete's Holiday Party Reviews
See more about what our past corporate event clients have to say in these holiday party reviews!
"You were able to accommodate our request for a DJ on short notice, and had very prompt communication with us throughout the process. Nate did an amazing job keeping the audience engaged at our company holiday party." Laura, Shazam (Financial Services Provider) 1.20.20
"We utilized the photo booth for our corporate holiday party and it was a huge hit! The booth attendant was knowledgeable about how to operate the booth and was able to make on-site adjustments to better suit our event. Shawn and team at the LNK Complete location are easy to work with and will do whatever it takes to ensure clients have a successful event!" – Brei, Spreetail (E-commerce service in Lincoln, NE) 1.19.2020
"Thanks so much for helping to make our holiday party fun for everyone!" Chrissie, CU Anschutz (Medical Facility in Denver) 12.27.2019
"11 out of 10! Complete provided a photo booth for our company holiday party, and it was a hit! They took care of everything and even offered a customized design for the prints. Josh was very communicative, handled the setup and breakdown, and was so helpful during the event – he made our jobs easy! Overall, I can't say enough great things about the service we received. I highly recommend!" – Caitlin, Tides Folly Beach (Hotel in Folly Beach, SC) 12.18.19
"What an excellent evening. William did a wonderful job at our holiday party. What an excellent selection of music! Super job of meeting the needs of a wide variety of music loves – friendly and able to read the mood of his party-goers!" -Debra(Company in Albany, NY) 12.15.19
"Houston A. was the DJ for our company holiday party on December 13 and he was A-mazing! He called the day prior to the event to visit about the event and get an even better feel for what we were wanting than what was submitted on the questionnaire. He stopped at the venue to review the room that afternoon and then checked again the day of the event to determine the best location for set up and sound, making sure to include me in the decision process. He was professional, fun, funny, and he was gracious when many in our party wanted to have a picture taken with him. He kept the party going until we had to give up the room, but I'm fairly certain our group would have stayed all night. Houston called the following morning to ensure everything was how we had hoped. You are fortunate to have someone who is so thorough and detail-oriented working for you, as well as kind-hearted to those around him. Thank you!" -Sally, Meridian Clinical Research (Medical Clinic in Omaha, NE) 12.14.2019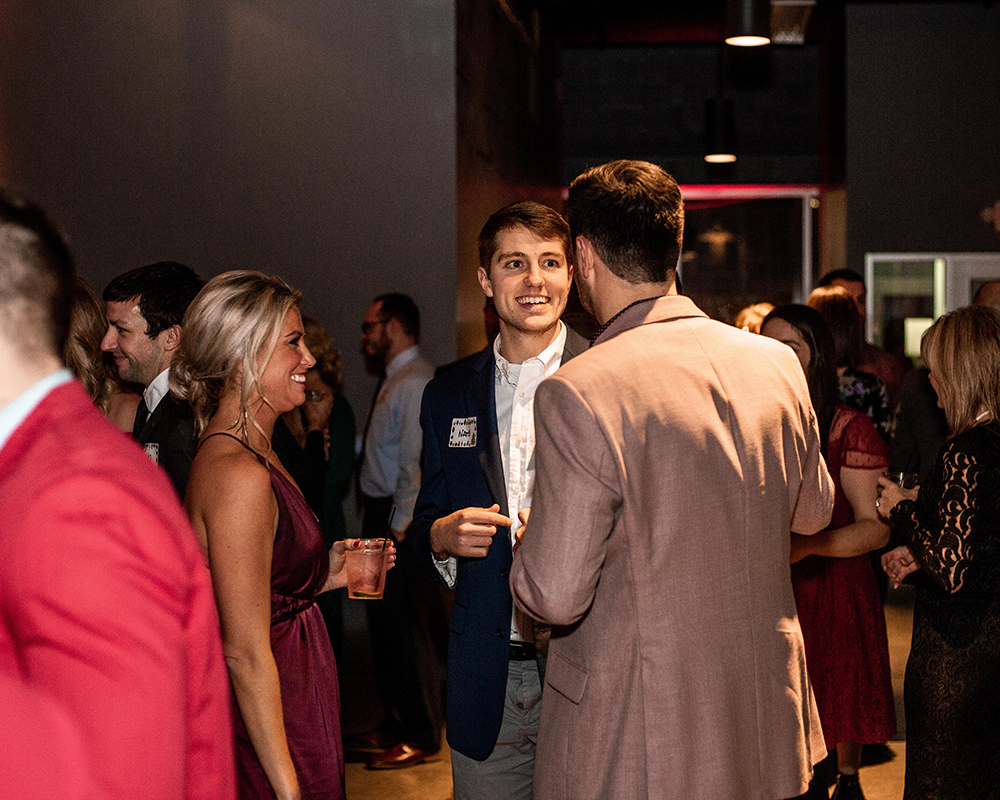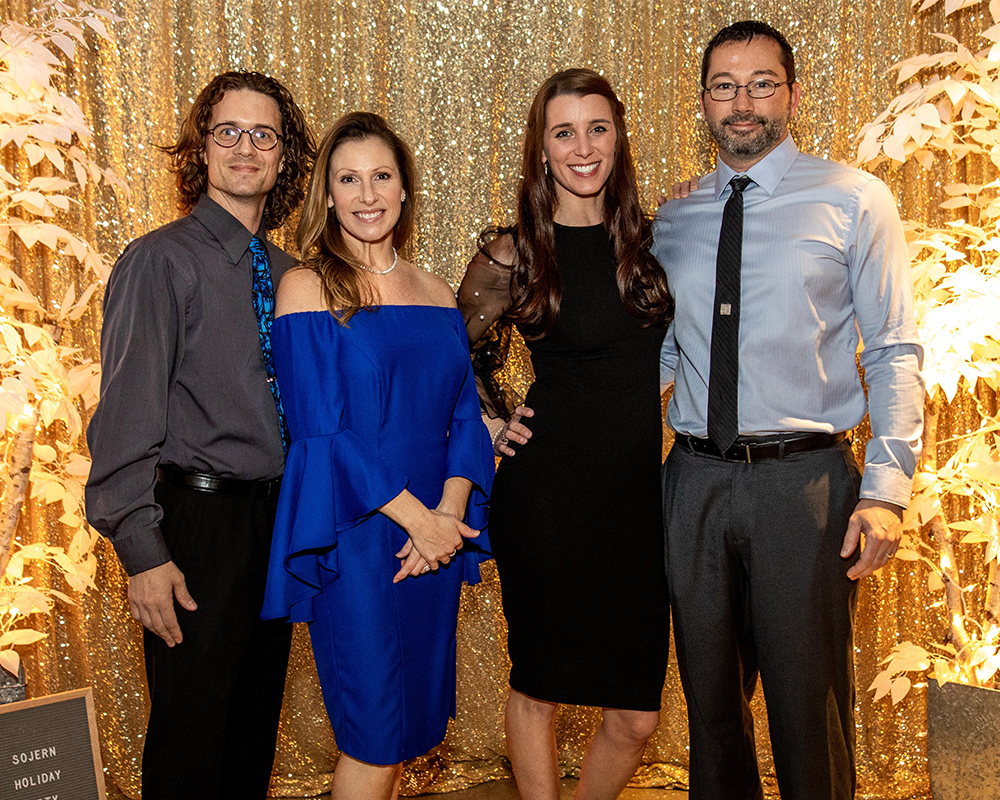 "Complete Weddings and Events has done a great job at our holiday party each year for at least the last 10 years! Their DJs are personable and the music they play is appropriate to our event." –Spokane Eye Clinic (Eye Clinic in Spokane, WA) 12.9.2019
"DJ and Photographer were both professionals. Guarantee your staff will be working at COPS Monitoring 2020 Holiday Party!" -Mark, Cops Monitoring (Security system supplier in Boca Raton, FL) 12.7.2019
"I have hired Complete Weddings + Events for several years in a row now for our annual holiday party; they are great to work with and will continue to use them in the future!!" Rebecca, Penobscot (My Perfect Place/Apartment building in Schaumberg, IL)
"I don't think I have enough words to describe how enjoyable Kevin made our Holiday Party. I don't know how he did it, but even more so than last year. That is why we booked him about two weeks after our Holiday Party and we intend to do it again" – Leslie, Global Connections (Travel Agency in Overland Park, KS)
"Joe is a friendly, personable guy, and the music/emcee services provided to our company family holiday party were wonderful – a great mix of old and new music, holiday classics, and stuff for the kids. They were professional, accessible, and totally committed to providing a good time for all attendees." Julie, Holiday Inn (Hotel in Saratoga Springs, NY)
"Both services for the photo booth and the DJ were great! Everyone enjoyed the music choice, DJ Marvyn was incredible. I heard great feedback from my superiors at work regarding the music and the photo booth." – Synechron (Software Company in Sunrise, FL)
"The Crowne Plaza has had bad luck in years past with DJ services for the holiday party. This year we chose Complete by reference to our wedding sales manager, and we are very glad we chose this solution. Eric was fun, friendly, and easy to work with! We have received many many compliments about Eric since the party. Thank you to Complete for a successful event!" -Rebecca, Crowne Plaza (Hotel in Louisville, KY) 12.22.2018
"Anita and Mia were extremely professional. They both called me before the event to go over any special requests, etc. They were great during the evening. Booking was so easy. Complete Wedding + Events is now my go-to for our holiday parties!" -Meera, Rocky Mountain Cancer Centers (Cancer Center in Colorado Springs, CO)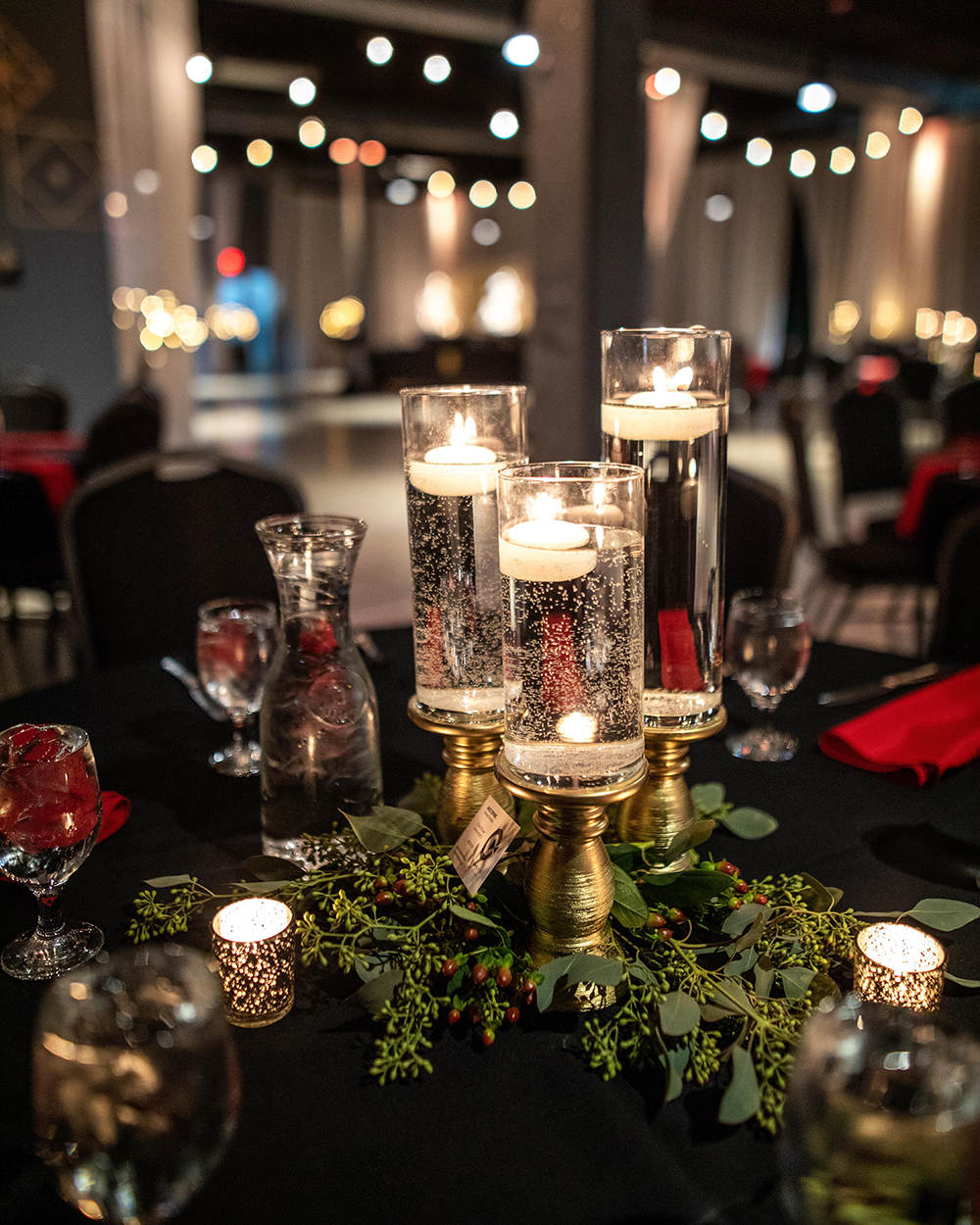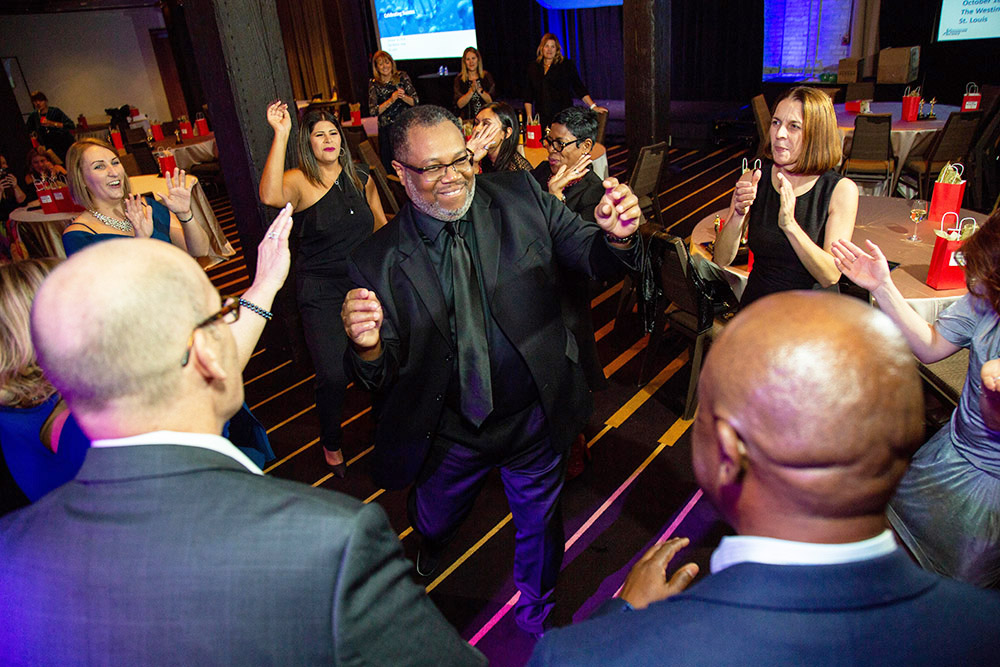 "Y'all were there on time. Right on page with what we wanted, some holiday music & then some awesome dance music!! It was amazing! Not too often do you go to an event where the dance floor is full & at the time to end our event, there were tons of people still out dancing. You guys were gracious enough to play one last song. Much appreciated. Can't wait to use y'all next year and for many more events!!  -Heidi (Corporate Company in Houston, TX)
"Professionalism and customer service from start to finish." – Hollie, Holiday Inn (Hotel in Downtown Lincoln, NE)
"We did not make the decision to hire a DJ until about 3 weeks before our Christmas Party. We were able to call around and find several DJs that were available, but Complete was the most helpful as far as ideas for the party and they were well priced. It turned out to be a great idea. Our DJ made the party fun and kept everyone having a good time. Thank you!" -Peggy, Missouri Eastern Correction Center (Correction Center in Pacific, MO)
"We have hired Complete for our corporate holiday party for two years now. They are professionals in the business and accommodated all of our requests. We will definitely have them again next year" -Malissa, RMS (Construction equipment supplier in Savage, MN)
Planning a Remote Holiday Party?
Complete Weddings + Events keeps finding ways to make every party special for your team's needs. Hosting an event for remote team members working from home or wanting a socially distanced event to celebrate the holidays or the new fiscal year? Our new Complete Interactive elements are perfect for a socially distanced holiday party or even a virtual party where everyone tunes in from home! Contact us to learn more!
About Complete Weddings + Events
Hopefully, our holiday party reviews help you see how Complete Weddings + Events has the resources and services to help you plan the corporate event best suited to meet the needs of your company. We have professional lighting, event DJs, photographers, videographers, and photo booth rentals that can take your event to the next level. When you have a big idea but don't know where to start, reach out to us — we want to help!