NOW BOOKING FOR 2024 & 2025 • REQUEST PRICING NOW
Complete Interactive
Interactive Experiences Promoting Audience Engagement
Interactive Entertainment
When everyone can participate, compete, or have their voice heard, engagement at your next company meeting or event will be at it's best yet! Complete Weddings + Events offers Complete Interactive, your solution to get your whole company involved in your meeting, outing, or event through online polls, games, quizzes. With Complete Interactive, we use online platforms to help you host not just an entertaining event, but an engaging one, even if attendees are unable to be in the same room.
With Complete Interactive, our host will introduce your custom poll, trivia, quiz and social media wall, and help keep the energy high at your event, outing or award show, while also making any necessary announcements. These activities work great at a variety of corporate events, in-person or virtually, including:
Holiday parties
Company meetings or "pep rallies"
Product launches
Team building events and retreats
Work conferences and events
Networking events
Request Corporate Event Information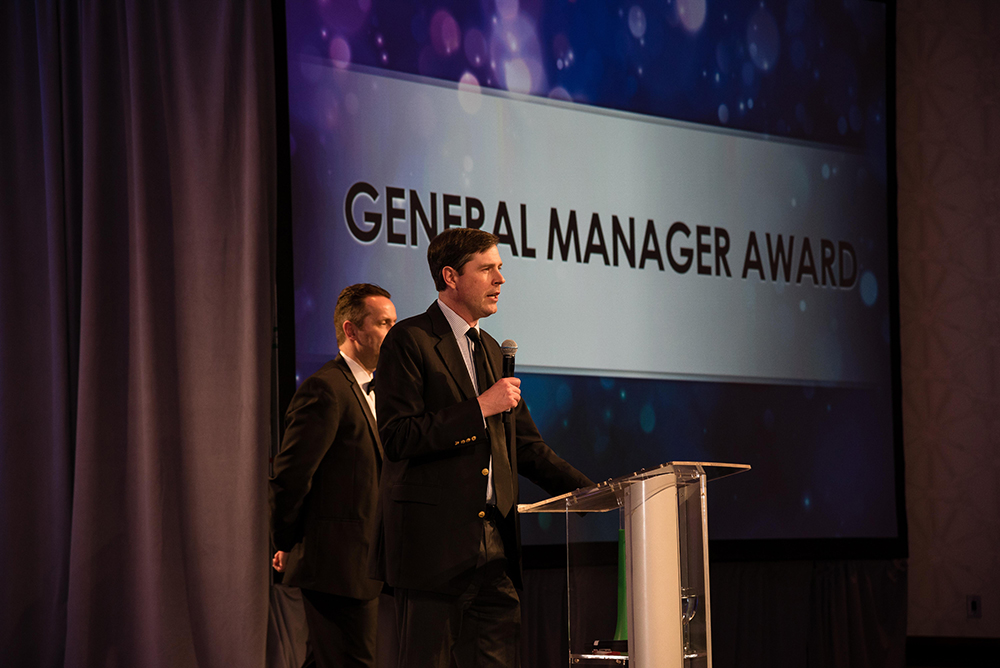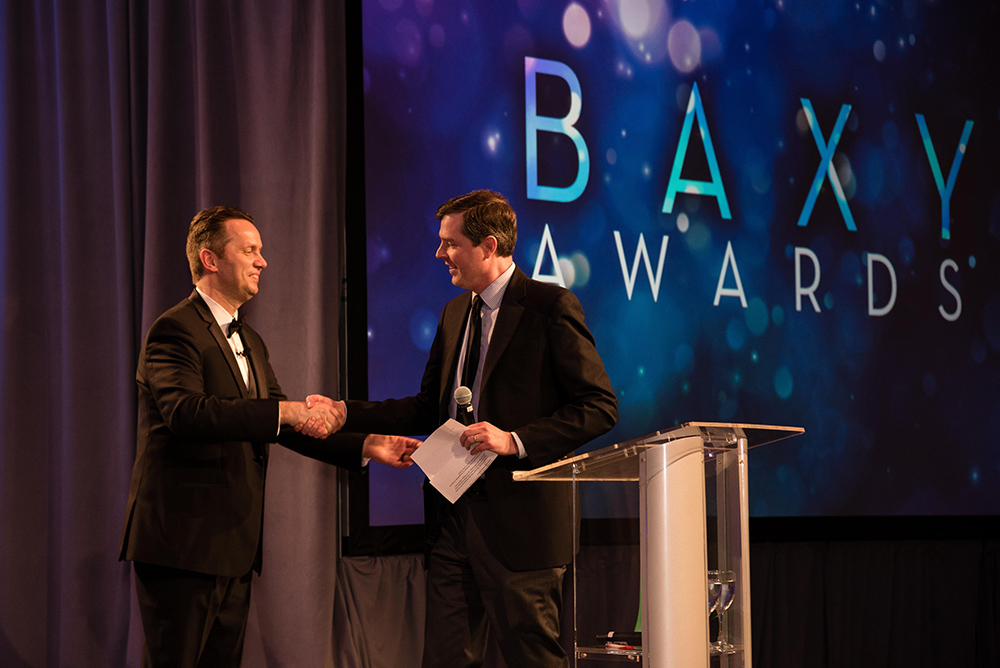 Complete Interactive Elements
Live Voting & Polls
With live voting and polls, you can receive instant feedback from the audience as they interact with the platform on their phone. Having instant crowd feedback can be a fun option during your luncheon, team building event or even a work meeting. Use a Live Poll to allow your team to voice their opinion on anything. From weighing in on an important company decision to judging the winner of a live talent contest with varying voting options like multiple choice, a typed text-answer response, numerical answer, or like/dislike, Complete Interactive is the perfect fit for countless company environments and events! Some options for your team to vote on include:
Voting on the best graphic or tagline
Poll for the next team building activities
Submit answers to help solve the company's weaknesses
Voting on a theme for an upcoming event or company party
Live Crowd Trivia
Let's get competitive! Trivia is a great activity on its own during a company meal or outing, or after a presentation to a quiz, employees to see what knowledge they retained! Your company can split into teams or everyone can play one-on-one, but this interactive activity is great for a friendly competition or just to get to know the audience's knowledge. With Complete Interactive, we can show the live player rankings on the screen to let everyone know who's in the lead!
Quiz your audience after a presentation
Compete in teams in fun trivia such as pop culture, music and movies trivia
Gain information on your team's knowledge
Use virtually or in-person for monthly or quarterly team building plus overall cumulative winners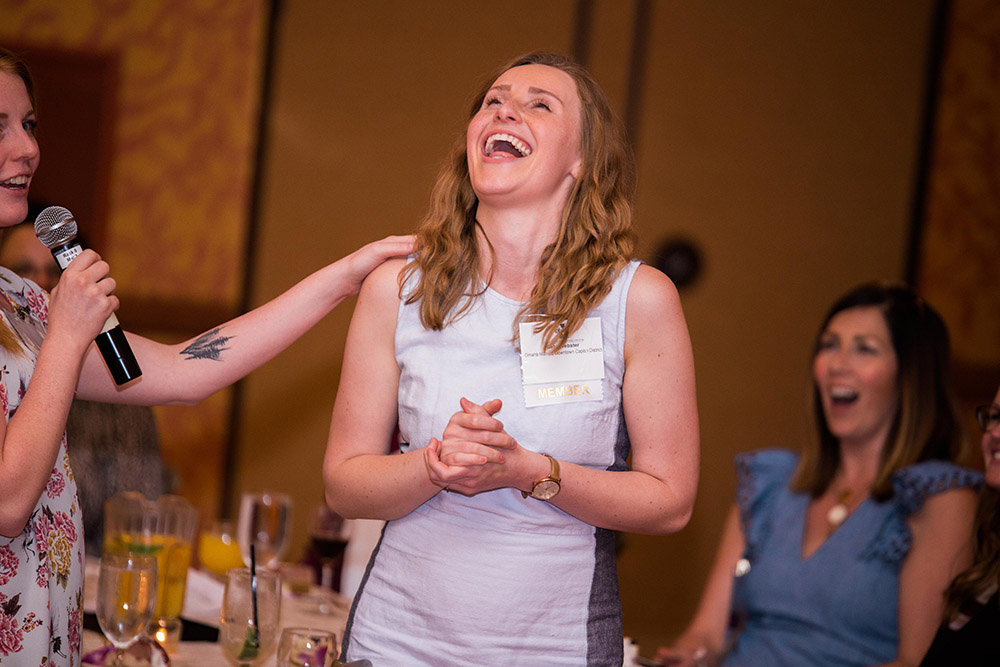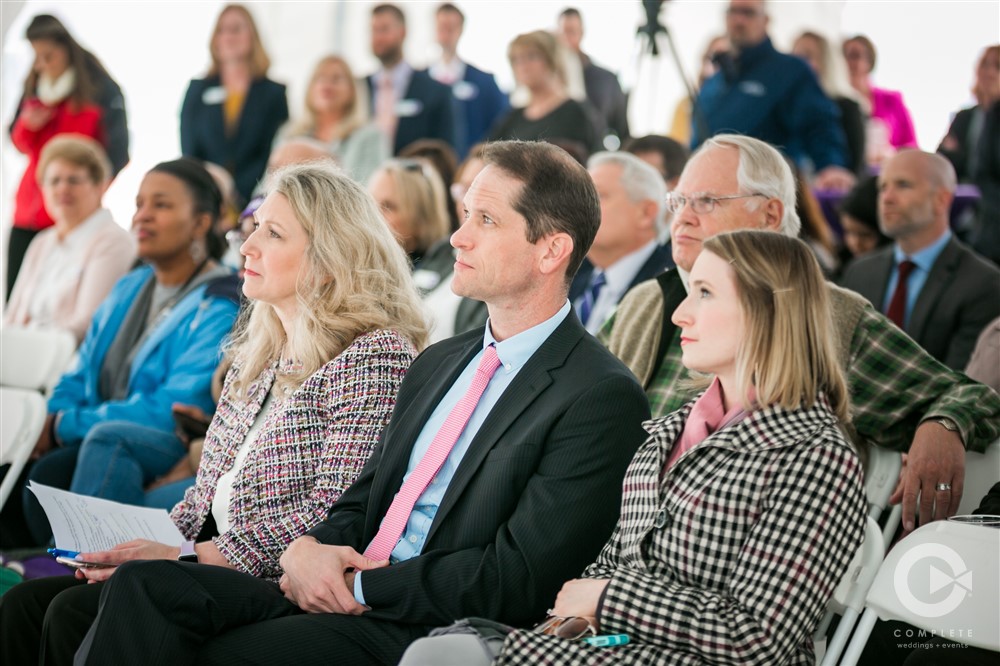 Social Wall
Allow your entire crowd to experience the social media stream of your event, group meeting, or activity. The social wall lets you submit photos and/or messages to display at the event, or you can integrate Twitter or Instagram so those posts with your tags will be displayed. Since this is a public feed, there are full moderation capabilities of all published posts.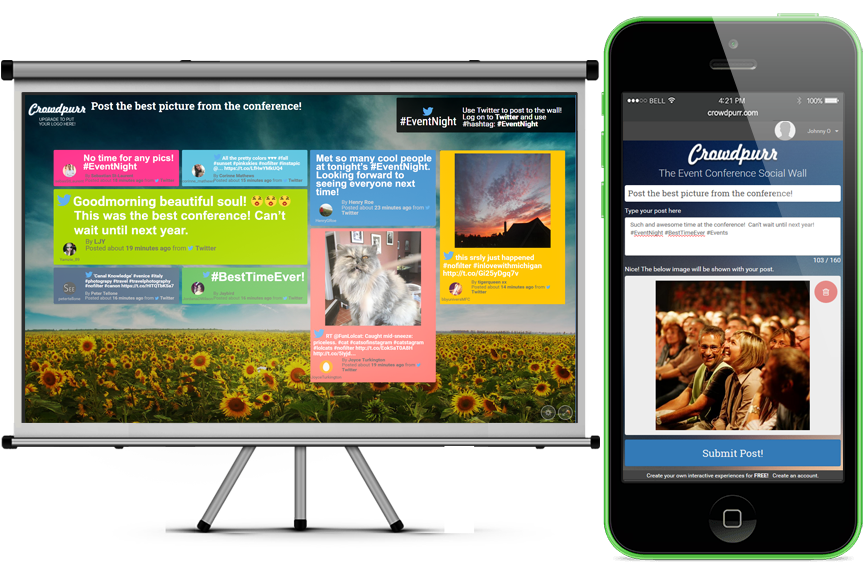 Use the social wall at any corporate event including:
Conferences
Happy Hours
Break Rooms
Holiday Parties
Team Building Days
Launch Parties
Open Houses
How can we help?
Complete Weddings + Events has the resources to help you plan the corporate event best suited to meet the needs of your company. We have professional lighting, event DJs, photographers, videographers, and photo booth rentals that can take your event to the next level. When you have a big idea but don't know where to start, contact us — we want to help!