Enjoy the dance party you deserve with a Complete Weddings + Events DJ at the cost of nothing! We're so excited to be back doing events, we're giving away free wedding DJ services to one lucky couple! Head to Instagram to get entered in our FREE wedding DJ giveaway before April 15, 2021!*
Enter to Win A Free Wedding DJ!
The winning couple will receive a wedding DJ to host their wedding reception for up to 5 hours! The service with a Complete Weddings + Events DJ is valued at $895 and will provide sound, dance floor lighting, and an energetic party for your wedding guests!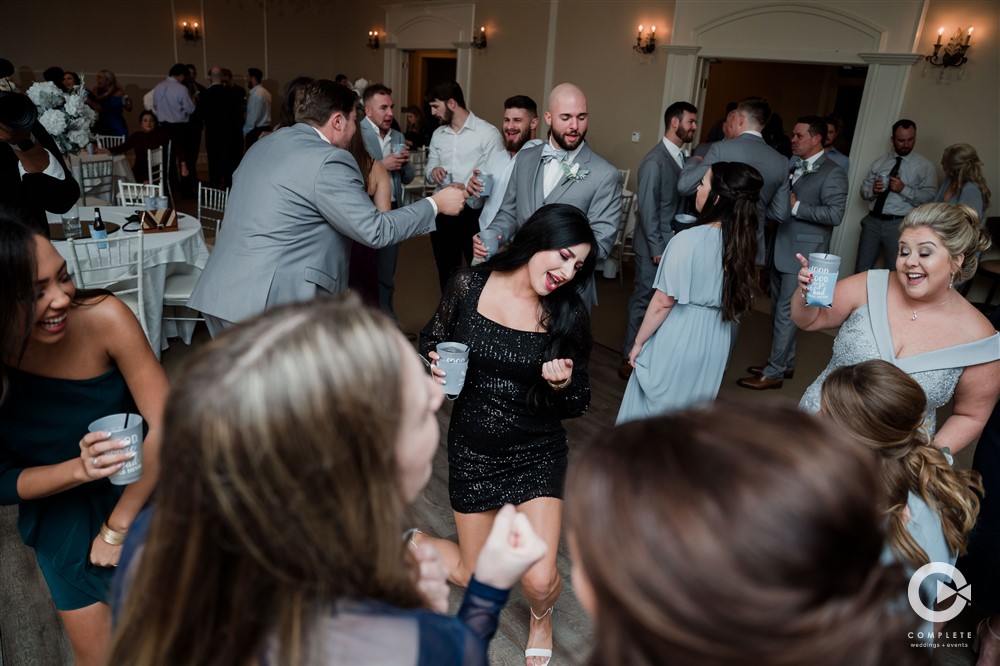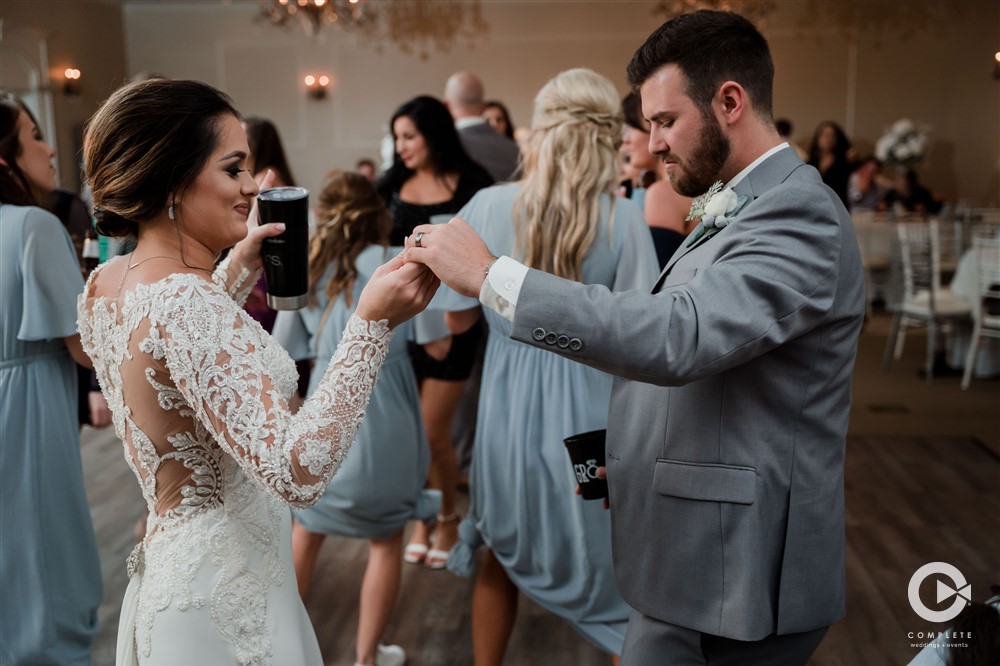 Free Wedding DJ Entry Steps
Complete these three steps on Instagram for a chance to win, and get ready to party like a winner into the wedding season with your fiancé!
1. Post a wedding-inspired photo on Instagram. A photo of your wedding squad (bridesmaids, fiancé, flower gal) or a wedding preparation photo (DIY project, wedding inspiration pic) is golden.
2. Complete the phrase "Party like _______" and include #partywithcomplete in your photo's caption. (Party like a pop star, Party like you nailed it, Party like you're in love, Party like it's less than 100 days away, Party like a leprechaun, Party like Cardi … we could go on all day!)
3. Follow us, @CompleteWeDo, on Instagram!
Be sure to follow us or message us if you're not a public profile so we can count your entry!
Wedding DJ Services with Complete
Looking for a DJ, music, or microphones for your wedding ceremony and reception? Complete Weddings + Events offers everything you need for sound during the ceremony, background music during cocktail hour, and a party playlist to follow! Learn more about DJ qualities to look for to help guide you on your choice, and we're ready to help connect you with the best DJ for your needs.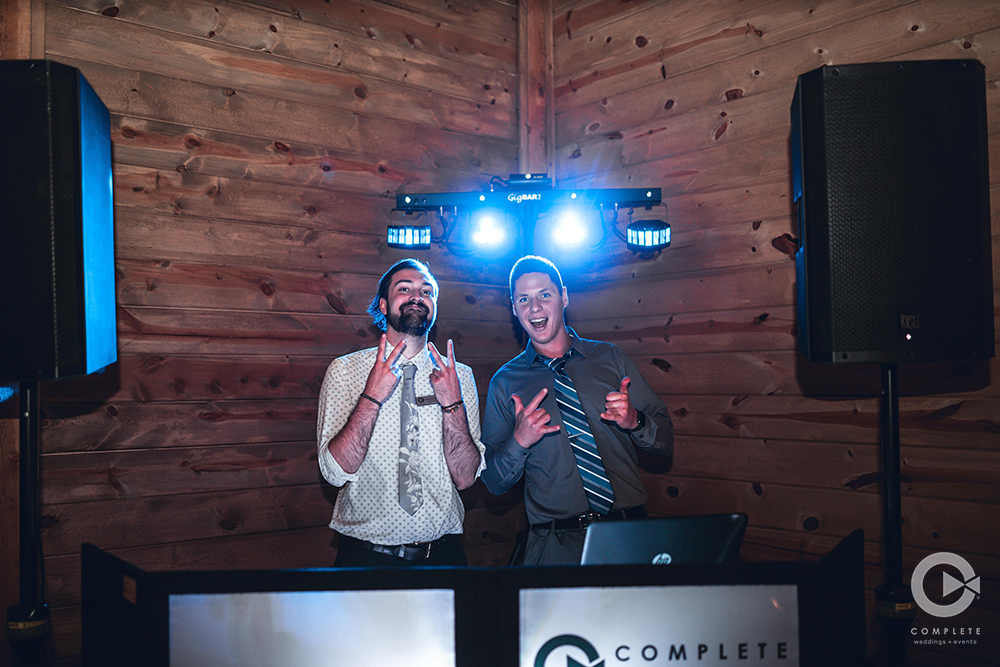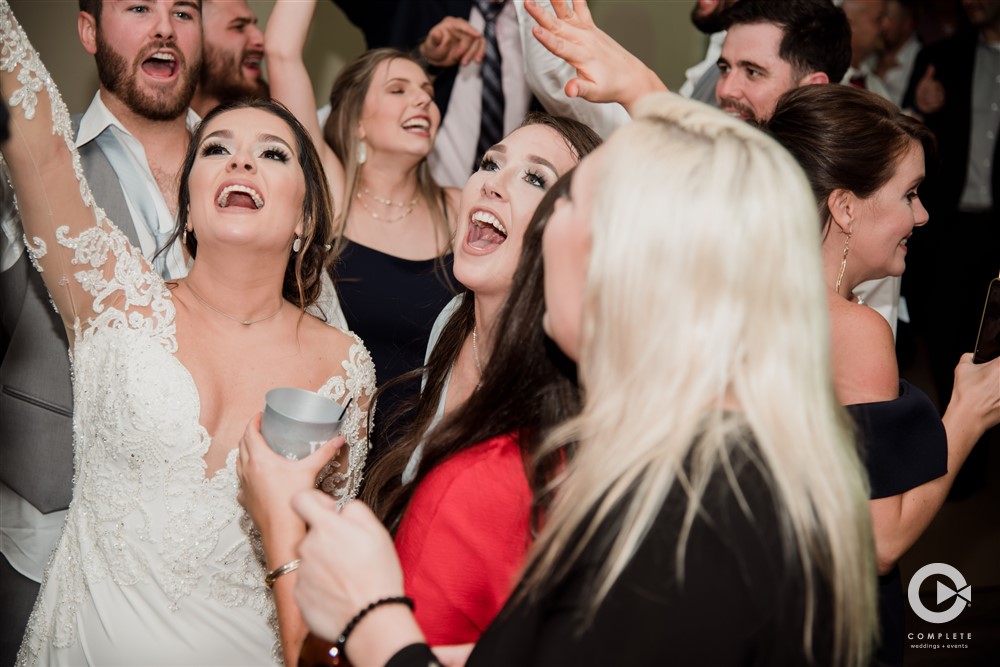 Wedding DJ Giveaway Details
*No purchase necessary. Prize includes 5-hour signature DJ services at one wedding to be held by 1.1.23 in a Complete Weddings + Events location: completewedo.com/locations. The contest period begins Thursday, April 1, 2021, and ends Thursday, April 15, 2021. Participants must post their entry by 11:59 pm PT on Thursday, April 15, 2021, to be eligible to win. The winner will be notified on Instagram on April 19, 2021. Complete Weddings + Events clients who book DJ services by April 15, 2021 are still qualified to win.
Don't forget to get entered into the giveaway before April 15, 2021, on our Instagram, and contact us if you have any questions on our wedding DJ, entertainment, or cinematography services!