Summer is the most magical season to say 'I do'! With the sun shining and the flowers blooming, you get to have the perfect setting for the event you've been dreaming of. Make it extra special possible by picking the right colors to match the summertime beauty!
There are so many different options and tones to choose from and it can be easy to feel overwhelmed. To help, here are some of the colors were think are best for the summer season. 
Pastels:
Wedding trends may come and go, but pastel wedding colors are here to stay! Here are some ideas we think might kickstart your perfect pastel wedding day inspiration.
Light Blues – This is a great wedding color because it evokes tranquility and calmness, perfect for a warm summer day. It also pairs well with other pastel colors for a soft and elegant ambiance.
Blush & Rose – These similar colors exude femininity and romantic feeling. They also complement other colors such as gold and navy. Overall, this color creates a timeless look.
Light Yellow – This cheerful and optimistic color is perfect for your summer wedding. It adds warmth, energy, and brightness to any wedding decor!
Peach – This sweet color works well with other warm and earthy tones such as ivory and other greenery. It also looks stunning in summer floral arrangements.
Lilac – We have seen this trendy wedding color pop up lately. It creates a soft and dreamy atmosphere.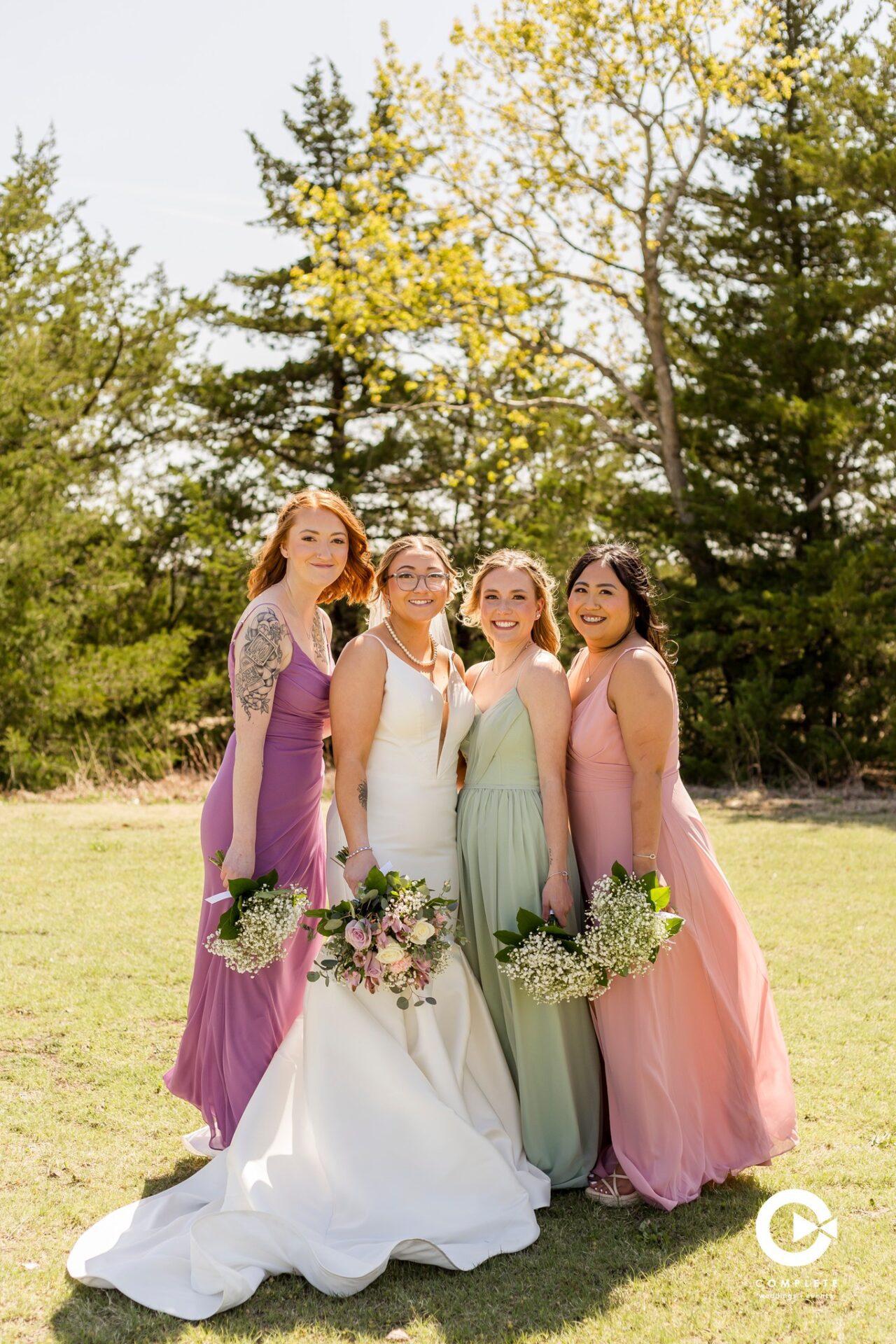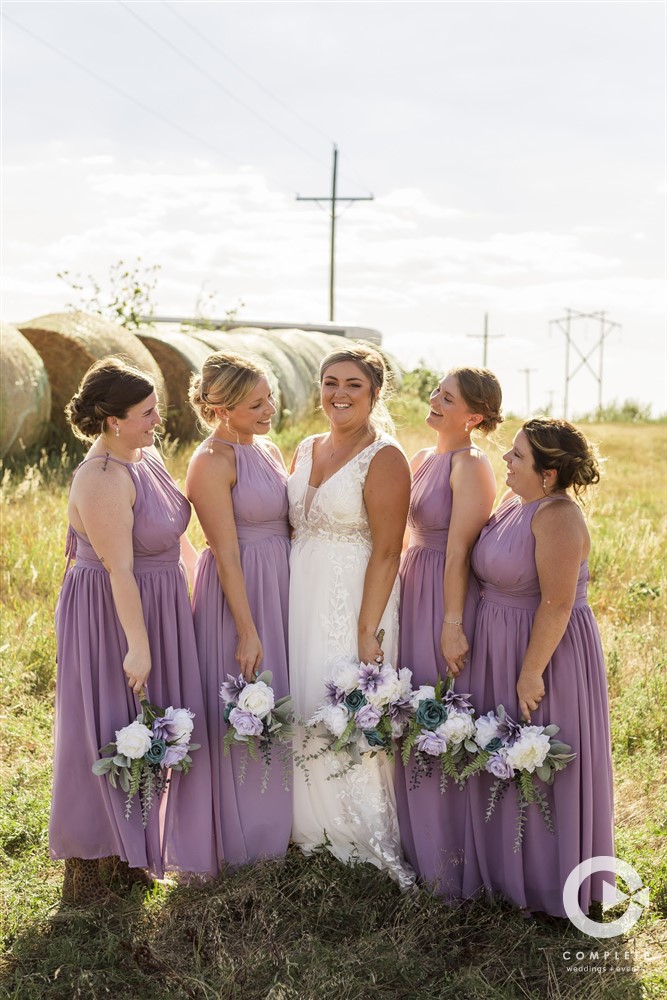 Jewel Tones:
These colors are considered more edgy and modern compared to other choices for summer wedding color palettes. Here are some of our favorite jewel-toned looks.
Dark Blue – This classic and sophisticated is going away any time soon. This popular color adds a hint of formality to your summer wedding.
Emerald Green – This rich and luxurious color adds a cold and dramatic touch to your summer day. This color would look stunning with metallic or wood accents.
Plum – This deep color adds a touch of mystery and glamour to your big day. Try pairing it with greens and burgundy.
Ruby – This vibrant color gives off a celebratory atmosphere. Ruby is a great choice for vintage-inspired weddings.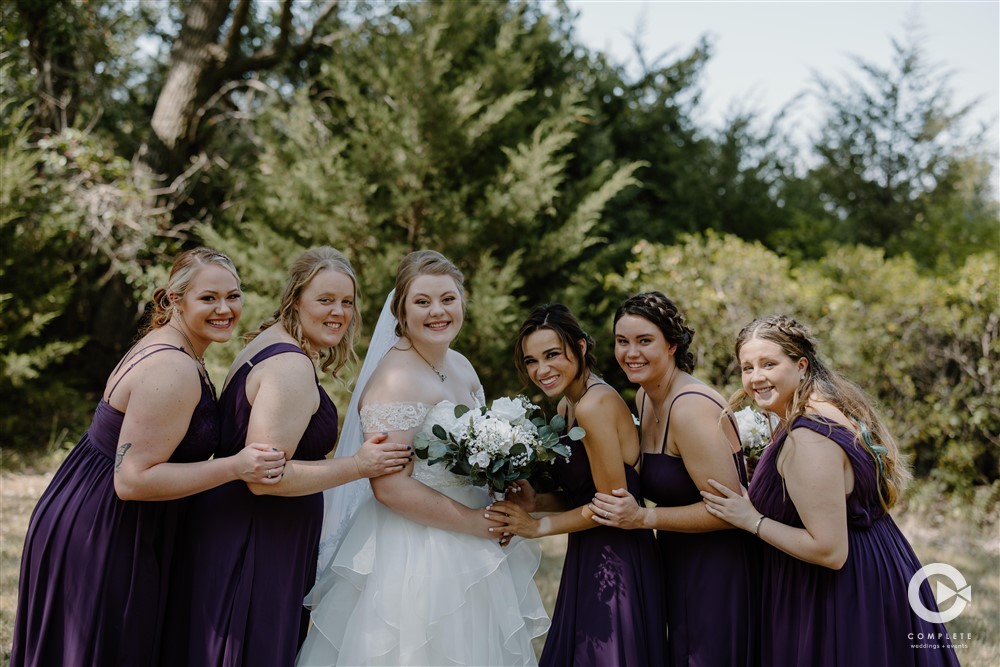 Neutral Colors
Neutral colors are a great option for summer weddings. Not only are they a chic and timeless option, but they balance out brighter or bolder colors you might include in your color scheme. Colors such as champagne, ivory, or beige can work for all types of summer venues, whether is a garden, beach, or indoor wedding. They can create a serene and understated atmosphere that allows for other design elements like floral arrangements, decor, and lighting to shine.
There is no right or wrong way to choose your wedding colors, just make sure to stay true to your vision and you are sure to get the ambiance you want!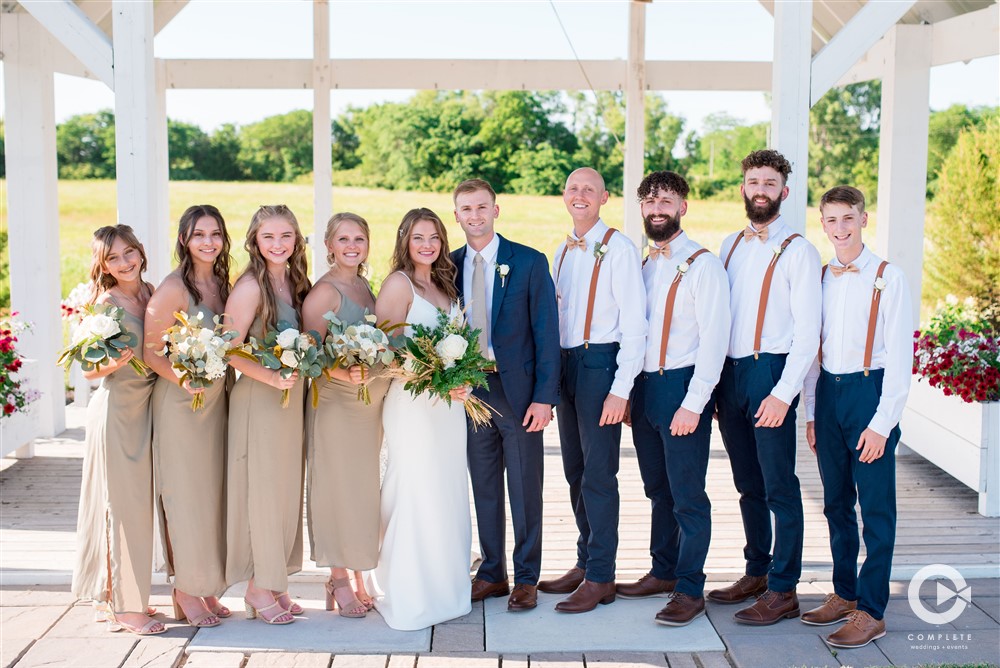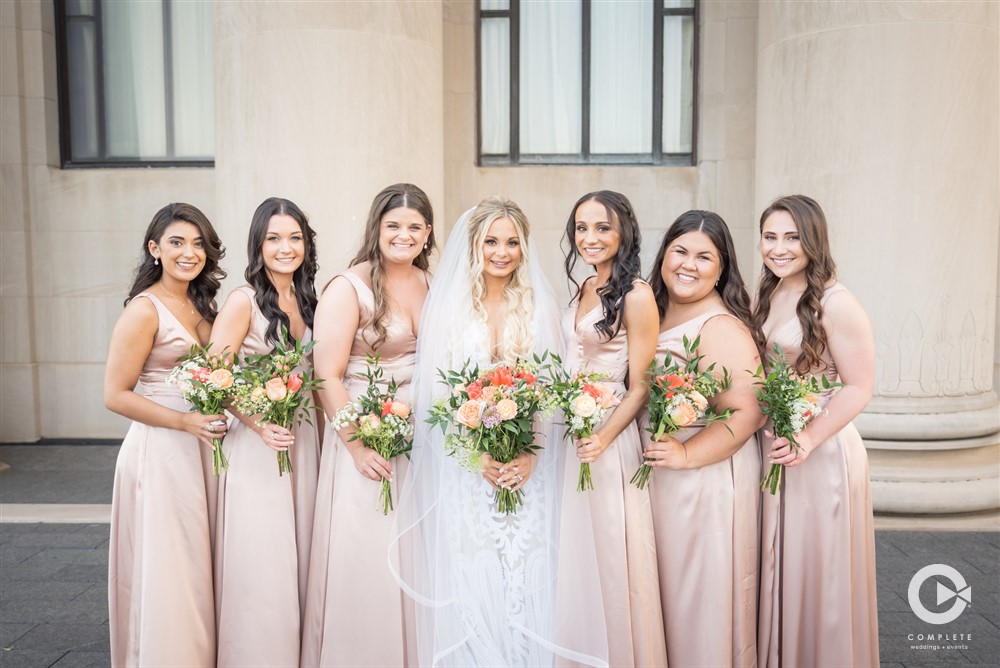 Complete Weddings + Events Manhattan, KS | Photographers | Videographers | DJs | Photo Booth Rental | Coordination
Let Complete Weddings + Events Manhattan, KS help you bring your favorite summer wedding ideas to life! Whether you want one service or all six, we specialize in creating custom wedding packages for our couples to meet their needs and budget. Tailoring each of our services to reflect your style and vision and allowing you to be a part of the planning process every step of the way.
The best part is you get a team of wedding professionals to help with all the details from our knowledgeable office staff, in-house full-time wedding planners, and experienced event staff. We have you covered and want your planning process to be a stress-free experience!
Check out our service pages to learn more about how we can COMPLETE your event!
At Complete Weddings + Events, we are the leading provider of event and wedding photography, videography, day-of coordination, lighting, DJ services, & photo booth rental in Manhattan, Lawrence, and Topeka, KS.