It's no secret that wedding planning can be overwhelming, especially when it comes to the seemingly endless list of details. However, we're here to help you navigate through the process and ensure that your wedding reflects your style, preferences and budget. From choosing the the right colors and theme to selecting essential vendors that align with your vision, we'll be diving into some of the most important details that you'll need to consider in order to make your special day unforgettable.
1. Setting the Tone: Colors, Theme & Style
One of the first steps to wedding planning is defining the overall look and feel of your special day. Determining colors and theme will set the tone for all other wedding planning decision. Examples of different wedding themes are:
Glamorous Black Tie
Romantic Semi Formal
Relaxed Garden Party
Boho-Chic
Rustic & Country
2. Timeline & Top Priorities
Determining the timing of events is crucial, as it helps you guide your planning process. We highly recommend hiring a wedding planner/coordinator for your big day to alleviate stress. Let our Kansas event coordinators handle the decor, vendor deliveries, and any details of the day to take the pressure off you. We're ready to take your day's vision and execute it to perfection.
Additionally, it's important to discuss your priorities as must-haves as a couple and allocate your budget accordingly. Consider whether you want to handle certain aspects DIY-style or trust wedding professionals to execute your vision.
3. Ceremony & Officiate
Wedding ceremonies look different for every couple. Some couples choose to have traditional religious ceremonies in a church while others prefer secular ceremonies or ceremonies with their own cultural or family traditions.
Consider which type of vows you prefer (personal handwritten vows or repeat after me), and whether you want to include a unity ceremony. Make sure to choose appropriate music to create a memorable ambiance while walking down the aisle.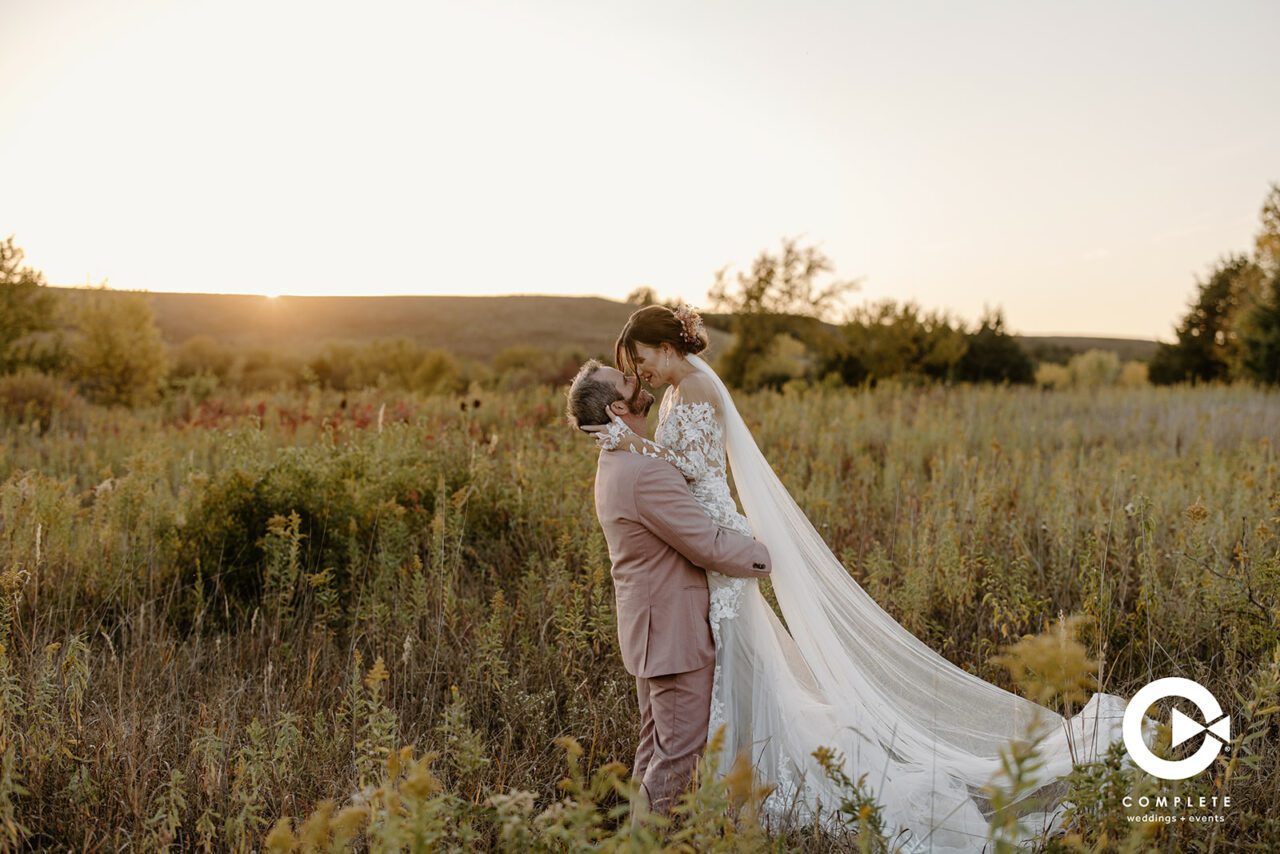 4. Photography & Videography
Capture the special moments of the day by hiring a skilled photographer and videographer. These important vendors have the expertise to beautifully capture every small detail, emotion, or candid moment, ensuring that you can relive your big day for years to come. Before diving too deep into the planning, you need to determine whether you and your partner want to have an engagement session to create additional memories leading up to the wedding.
When discussing the photography and videography timeline with your chosen professionals, take into account the amount of time needed for group photos, multiple locations, and any specific shots you desire. Don't forget to mention if you have a particular vision, such as stunning sunset photos, as it will help them create the perfect shots that align with your dreams.
With the right photographers and videographers by your side, you can ensure that each precious moment of your wedding day is artfully captured and preserved forever.
5. Music Entertainment
Set the perfect atmosphere for your reception with the right music. Create your dream wedding playlist of must-have songs. Whether you need someone to play music or keep the flow of the reception activities, Complete Weddings has you covered. Your event requires a special event DJ who is an expert at keeping the party popping, which is why we offer DJs with the freshest playlists and a finger on the pulse of local music.
And, finally, the best DJs can handle any event — weddings, corporate events, school dances (prom), or parties — with an equally killer soundtrack and emcee style. Find a Kansas event DJ who can do any of them and you've found a jack of all plays.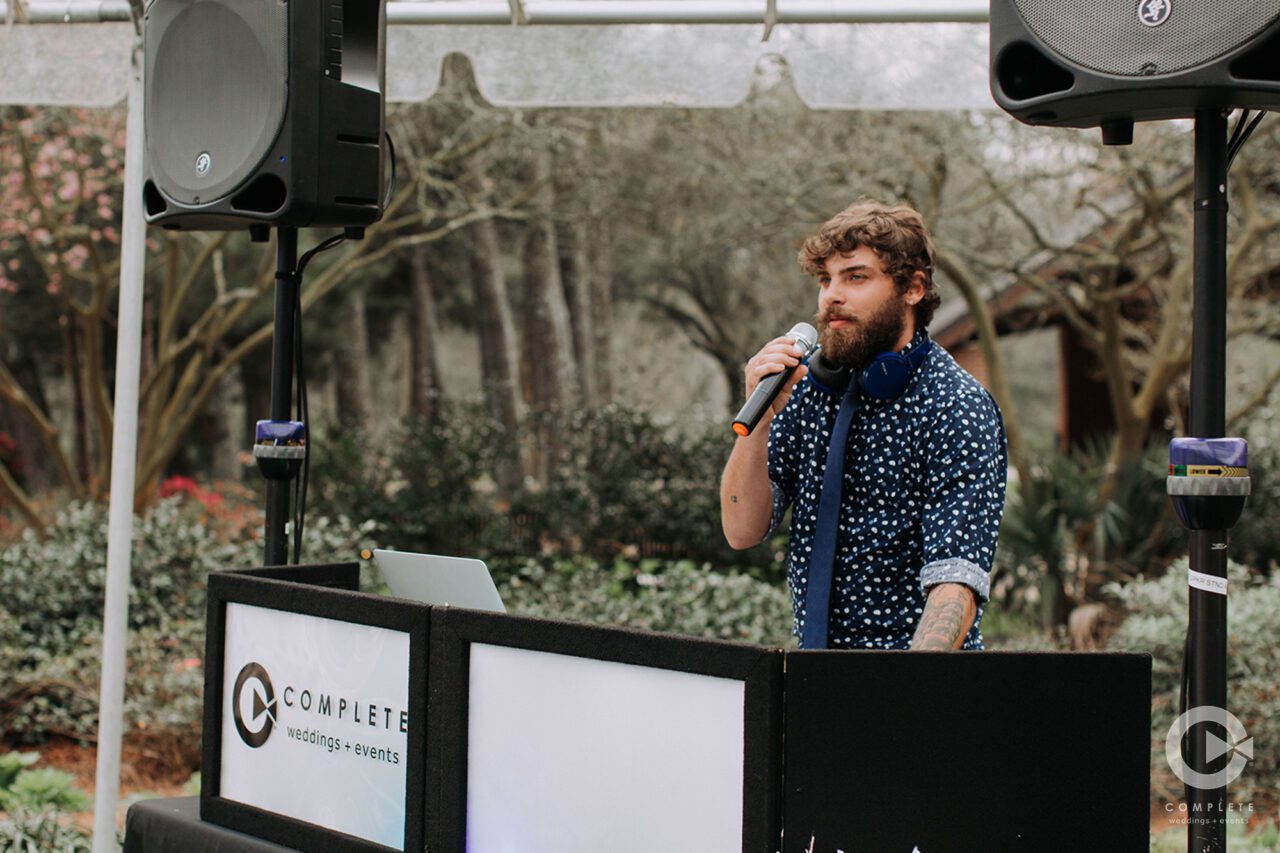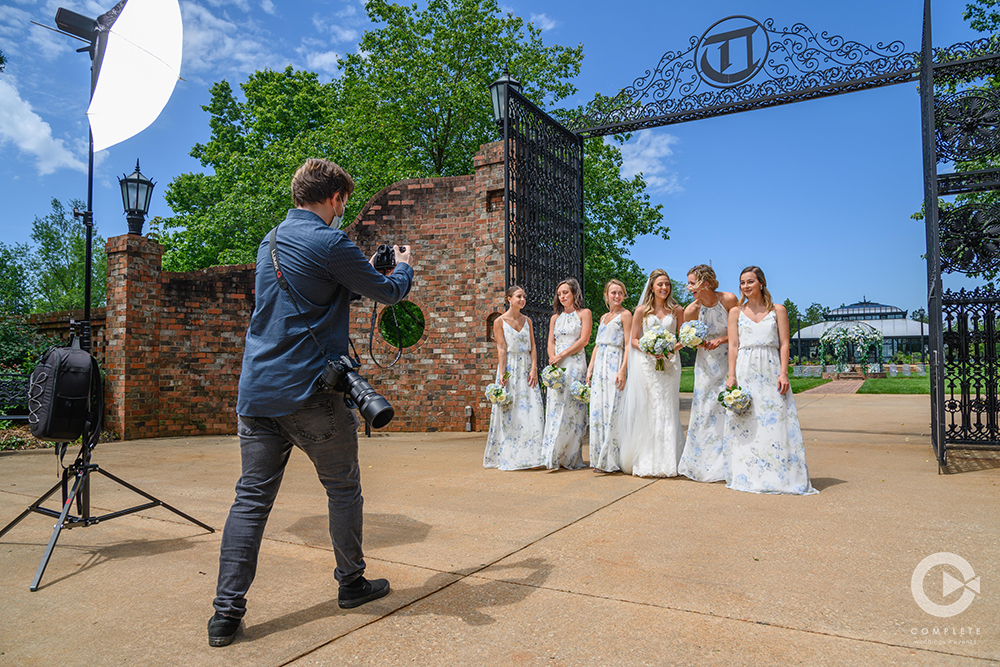 6. Florals & Decor
The choice between hiring a professional florist or DIY-ing your floral arrangements is an important consideration. Decide between real, silk, or even wood flowers, and determine your budget and desired level of elaboration. Don't forget to think about your linen needs and prepare for the countless hours spent on Pinterest for inspiration.
7. Catering
Delight your guests with carefully selected catering and bar offerings. Consider the timing of your wedding when planning the menu and decide between plated and buffet-style meals. Determine whether you want to provide appetizers or late-night snacks and choose between an open bar, a cash bar, or a combination of both.
Read our blog about wedding food trends to get an idea of how to create your wedding menu.
8. Cake
This is probably one of the most iconic stables of the wedding day. Although there are maybe different dessert variations you can try if the wedding cake isn't really your thing. Consider alternatives such as cupcakes, dessert bars, or coffee bars. Many couples take part in the tradition of saving the top tier of their wedding cake to eat at a later occasion, but this has become less common in recent years. 
9. Hair & Makeup
Plan for professional hair and makeup services to ensure stress-free and timely wedding day preparation. Decide on the style and look you desire, and communicate any guidelines to your wedding party. Choose a suitable location for getting ready. This part of the day could get quite stressful so don't forget to provide breakfast and lunch for everyone involved.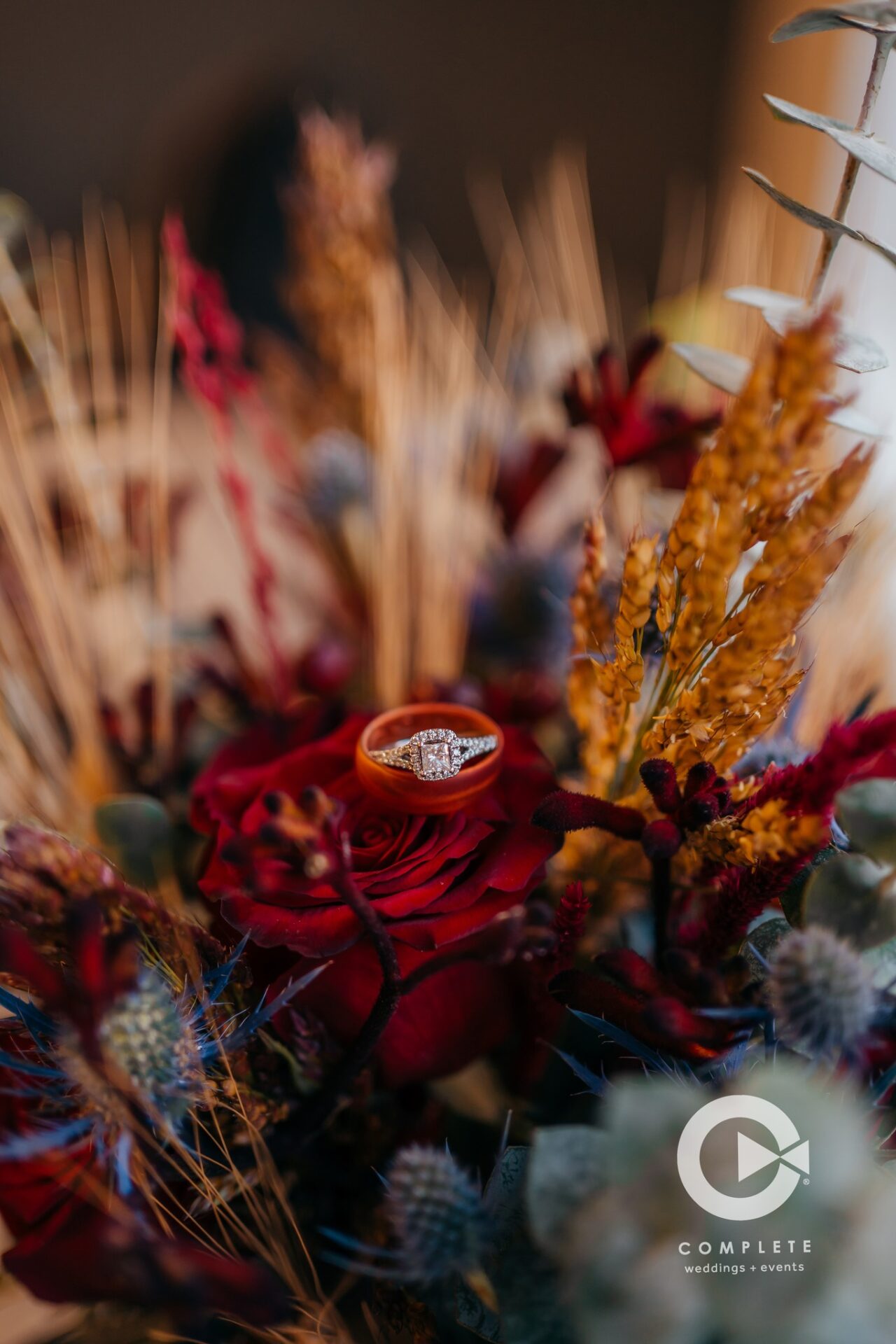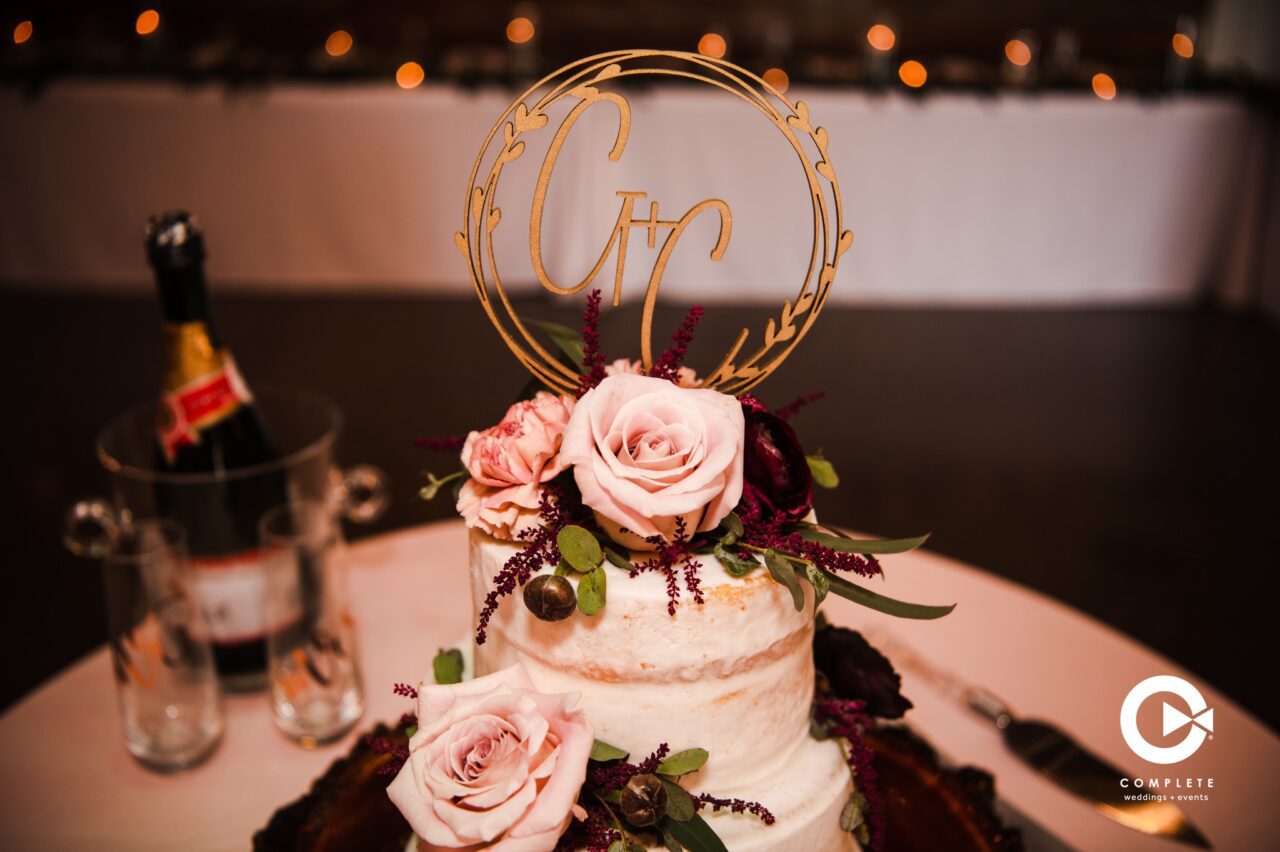 10. Transportation
Evaluate whether hiring transportation services like a limo or party bus is necessary for your wedding day. Determine if your ceremony, reception, or photo locations are in different areas and if transportation is needed for the bridal party or guests. Explore options for hotel shuttles to ensure a safe ride home.
11. Room Blocks
Consider setting up room blocks for your guests, especially if you have out-of-town visitors. Explore courtesy block options and potentially secure a free suite for the bride and groom. This ensures convenience and ease of accommodation for your loved ones.
12. Other Details
Additional reception details such as assigned seating, grand exits, and special appearances. Plan for invitations, guest books, programs, favors, in loving memory tributes, rehearsal dinners, and honeymoon arrangements to complete your wedding experience.
It's all in the Details!
By considering these crucial wedding planning details, you can ensure a smooth and memorable journey toward your big day. Remember to personalize your choices according to your preferences, allowing your wedding to reflect your unique love story. Embrace the joy of the process and create an unforgettable celebration of your commitment to one another!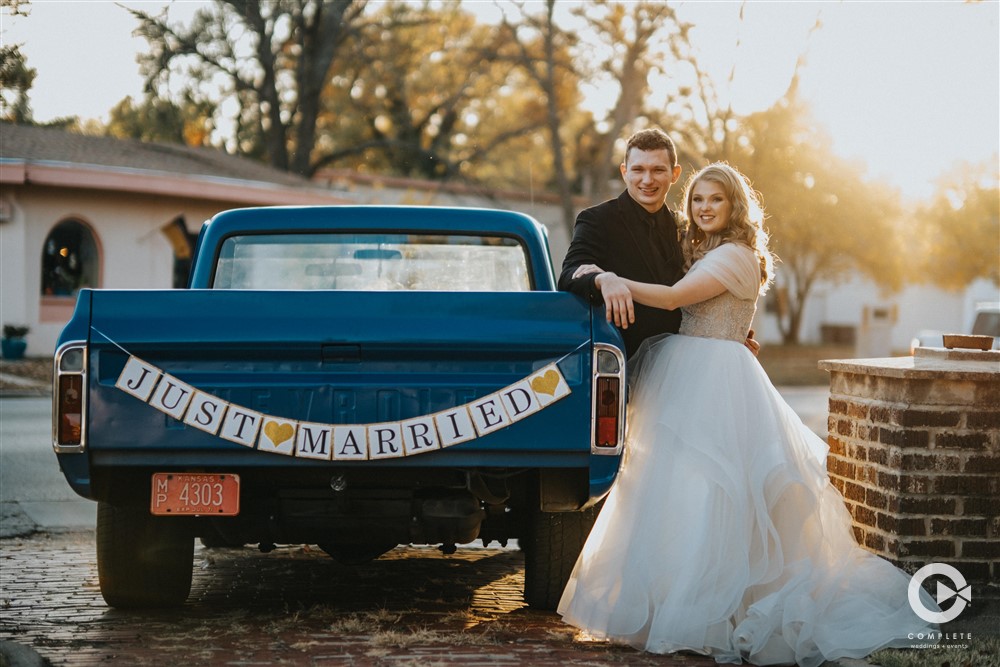 Complete Weddings + Events Manhattan, KS | Photographers | Videographers | DJs | Photo Booth Rental | Coordination
Let Complete Weddings + Events Manhattan, KS help you bring your favorite summer wedding ideas to life! Whether you want one service or all six, we specialize in creating custom wedding packages for our couples to meet their needs and budget. Tailoring each of our services to reflect your style and vision and allowing you to be a part of the planning process every step of the way.
The best part is you get a team of wedding professionals to help with all the details from our knowledgeable office staff, in-house full-time wedding planners, and experienced event staff. We have you covered and want your planning process to be a stress-free experience!
Check out our service pages to learn more about how we can COMPLETE your event!
At Complete Weddings + Events, we are the leading provider of event and wedding photography, videography, day-of coordination, lighting, DJ services, & photo booth rental in Manhattan, Lawrence, and Topeka, KS.