Being a bridesmaid at your sister or friend's wedding can be one of the greatest honors. Being the Maid of Honor is, obviously, the highest honor! The maid of honor is, traditionally, a sister or female best friend but can even be a mother or even a male best friend.  It means your friend loves and trusts you enough to be there to support and stand by them on their wedding day. However, there are some big responsibilities you need to know about. To find out more about the maid of honor duties that come with being one, read on!
Leading Up to the Wedding
Be Supportive Throughout the Wedding Planning Process
That word "supportive" might get used a lot here. There are so many ways that support takes place. Emotionally, physically with planning, and even spiritually.
Be sure to ask the bride plenty if there is anything you can take off her plate. Helping can be as simple as listening to her vent about how challenging planning a wedding is. Help with any DIY wedding projects the bride and groom plan on doing. You can also offer to be a point of contact with guests that have questions so the couple isn't constantly being bothered.
Leading the Other Bridesmaids
Part of the distinction of being the maid of honor is being the one in charge of the other bridesmaids. Not literally in charge, but keeping everyone up to date and on task. A Maid of Honor should make sure everyone gets their dress on time, scheduling fittings, and ensure all of the bridesmaids have all of the details that they need. The maid of honor would also be the one to hopefully mediate any potential conflict in the bridal party. Trust us, you don't want to add extra drama to the bride's life!
Planning The Fun Stuff
The maid of honor also gets to be a party planner. It is generally the maid of honor's duty to plan the bachelorette party and the bridal shower. This also means communicating all of these plans to the rest of the bridesmaids.
Don't Forget About Yourself!
One important thing is to not forget to make sure you're handling your own responsibilities. Don't get so caught up in making sure everyone else has their dress that you forget to get yours or forget to get it altered. Make sure that you don't overcommit either!
If you won't be able to do something, don't promise the bride you will get it done. It is very easy to get overwhelmed when trying to help out someone you love.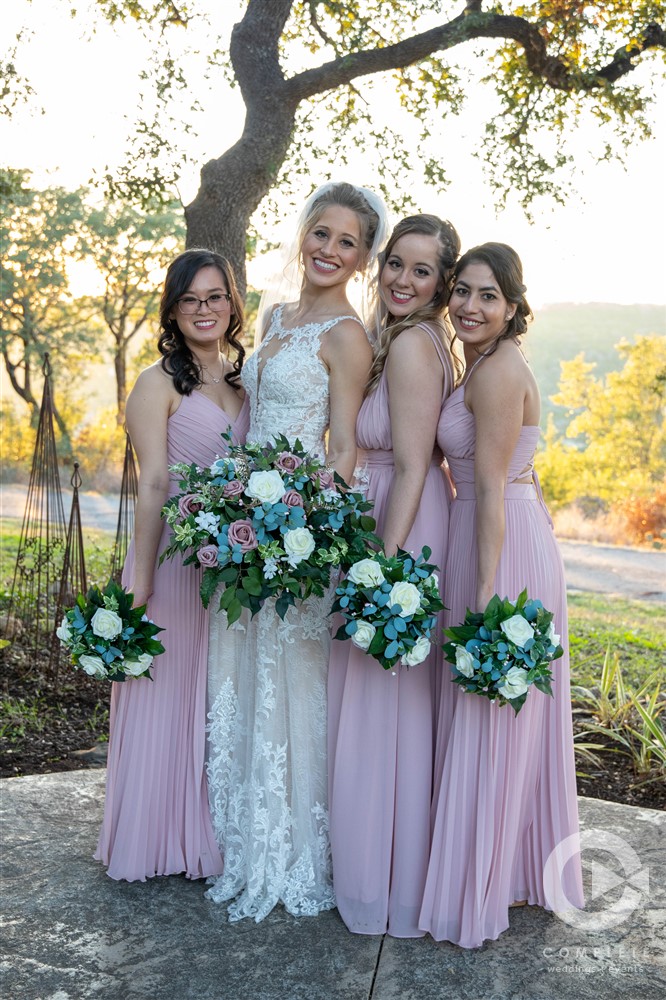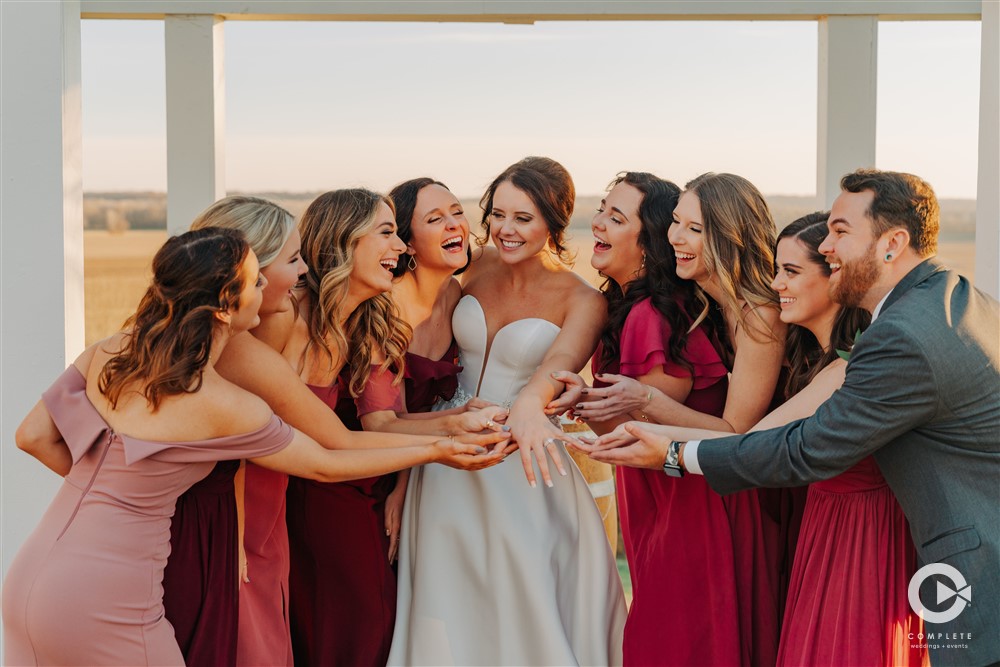 The Day of the Wedding
Be Supportive (Again)
There's that word again! The big day is when the nerves are probably the worst for the bride. Make sure you are there for your friend and comfort her if she has any worries. This is the time to step up as a leader with the other bridesmaids and make sure everyone is on point. Ensuring every bridesmaid is dressed and ready with hair, makeup, etc. is important to keep things running smoothly.
Drink/Food Duty
This one can go two ways! The main thing is to ensure that the bride eats and drinks plenty of water. Nerves can make people forget these vital things. However, it is your job to make sure the bride doesn't forget. The other drink/food duty is to make sure no one overdoes it. It is very easy to go overboard on mimosas while hanging with the girls before the event starts. It is the maid of honor's duty to make sure no one overindulges.
Help with Setup if Needed
Be sure to check if there is any last-minute decorating or other setup help that you can do. This is something you definitely don't want to bother the bride with unless it is absolutely necessary.
Hold the Bouquet + Bustle
This is probably the easiest and most straightforward task you'll have. Be sure that when the bride has made her way down the aisle and takes her soon-to-be husband's hands that you take the bouquet from her. It is also your duty to fix her dress if it bunches or anything while she walks down the aisle or when turning to face her new spouse.
Keep Track of Things
If there is no day of coordinator or planner, try to help out with logistics during the reception. Make sure guests know where to place gifts or cards. This is another time you can be the point of contact for any last-minute questions such as where to place things, where the bathroom is, or things of that nature.
This can also apply after the party has ended. The bride and groom probably want to get to other things, so make sure the tear-down goes as planned.
Party Hard!
Don't forget to have fun with your friend(s)! The last and maybe most important duty is to party hard. Be sure to dance the night away and encourage the other bridesmaids and wedding guests to do the same. If you haven't had a hand in planning the reception playlist, then be sure you let the Houston wedding DJ or band know any must-play songs. Grab some drinks, eat some cake, and enjoy the food. Just be sure to celebrate the occasion and thank your friend for letting you be such an integral part!
If you're helping a bride plan their wedding and are in need of any help, be sure to contact us at Complete Weddings + Events, Houston today!