The Northwest is known for its stunning locations and beautiful scenery. This makes having a wedding here that much more exciting. We have looked high and low to find these five unique northwest U.S. wedding venues!
Rochester – Mayowood Stone Barn
The Mayowood Stone Barn is a memorable venue for anyone that has ever had a wedding there. It has over 300 years of history behind it. The age of the barn gives it a charm that's not quite easy to find in modern venues. The Carriage Way venue space is known for its brick stone arched ceilings. Visiting the Mayowood Stone Barn will show you so much more can be written. They have multiple reception spaces and outdoor areas for your wedding day!
3385 Mayowood Road SW | Rochester, MN | 507-281-2276
Photos From: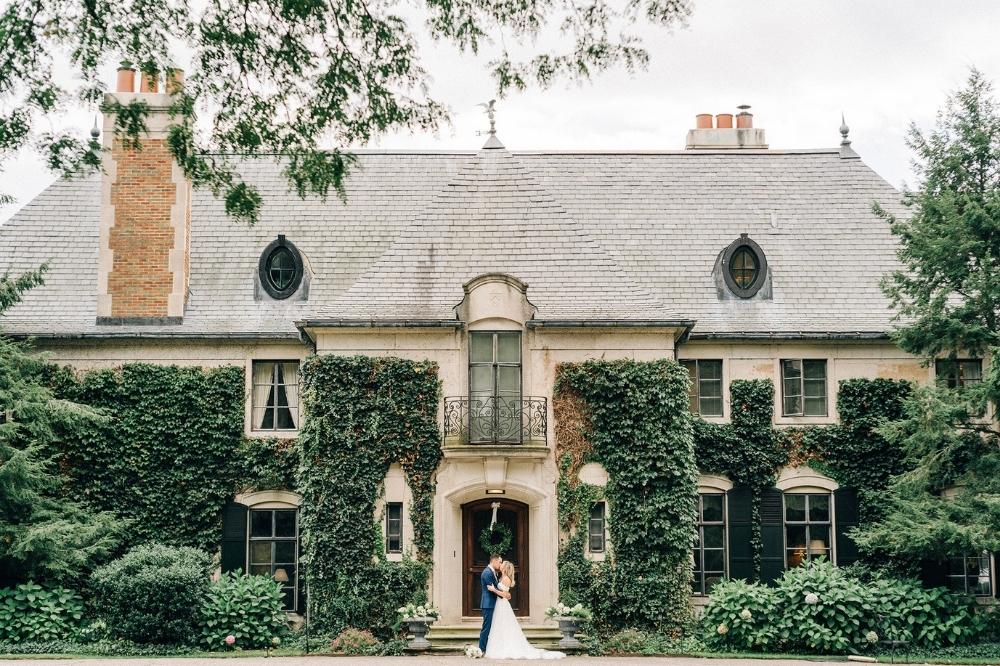 Battle Creek – The Greencrest Manor
The Greencrest Manor is the perfect wedding venue for so many reasons. Starting with the estate, you'll drive into the secluded venue through some iron gates. The gates open up and lead you to the stunning manor. The evergreen vines stretch up and down the walls of the manor, and trees hug the area creating an intimate fairytale moment. As soon as you're there, you never want to leave. Lucky for you, the venue is available not just for your wedding, but for lodging as well. You can rent the lodge for a full weekend, Friday through Sunday, to make hosting all your wedding events easier than ever. From the rehearsal dinner, wedding, to the following morning brunch. The Greencrest Manor truly is a venue worth seeing.
6174 Halbert Road, Battle Creek, MI | [email protected]
Photo From: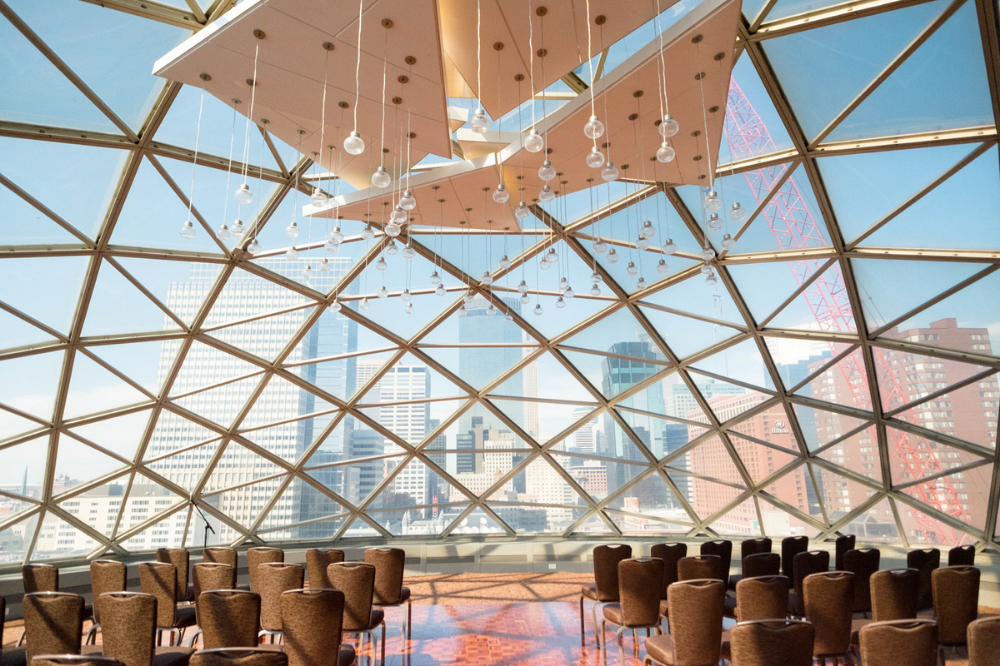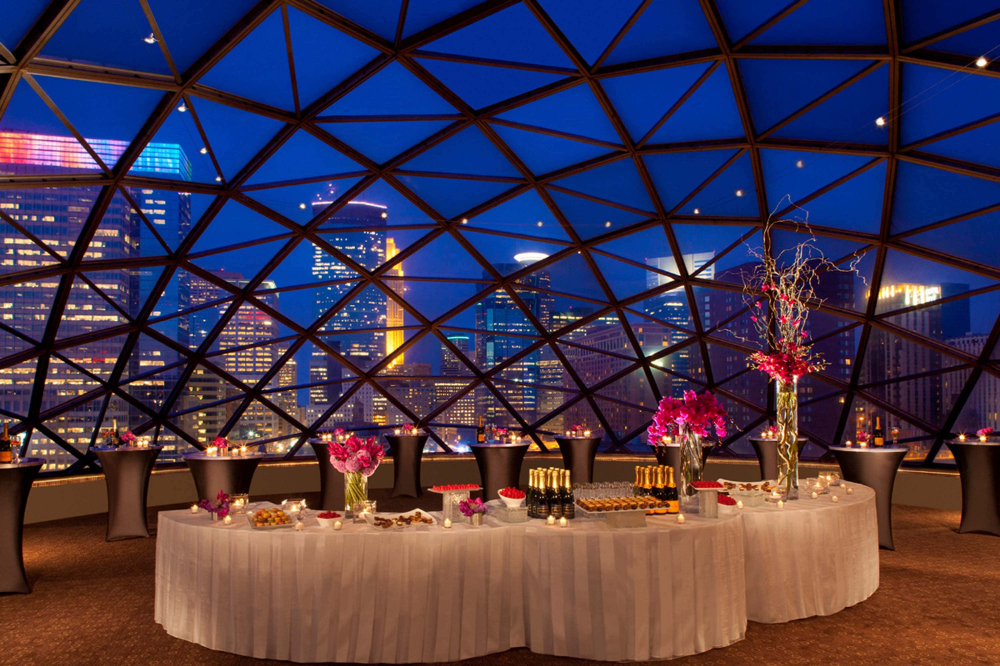 Minneapolis – The Millennium Hotel
If you're looking for an intimate wedding with stunning views of the city in downtown Minneapolis, The Millennium Hotel is the perfect spot for you. They have many different event spaces, but our favorite has to be the Dome. The Dome has caved-in windows that overlook the city. The room has a capacity of 170 people, the perfect amount for your closest friends and family. The combination of these stunning features will create a wonderful wedding evening of candle-lit dinners, and of course, celebrating you and your partner!
1313 Nicollet Mall, Minneapolis, MN | (612) 359-2227 |[email protected]
Photos From: The Millennium Hotel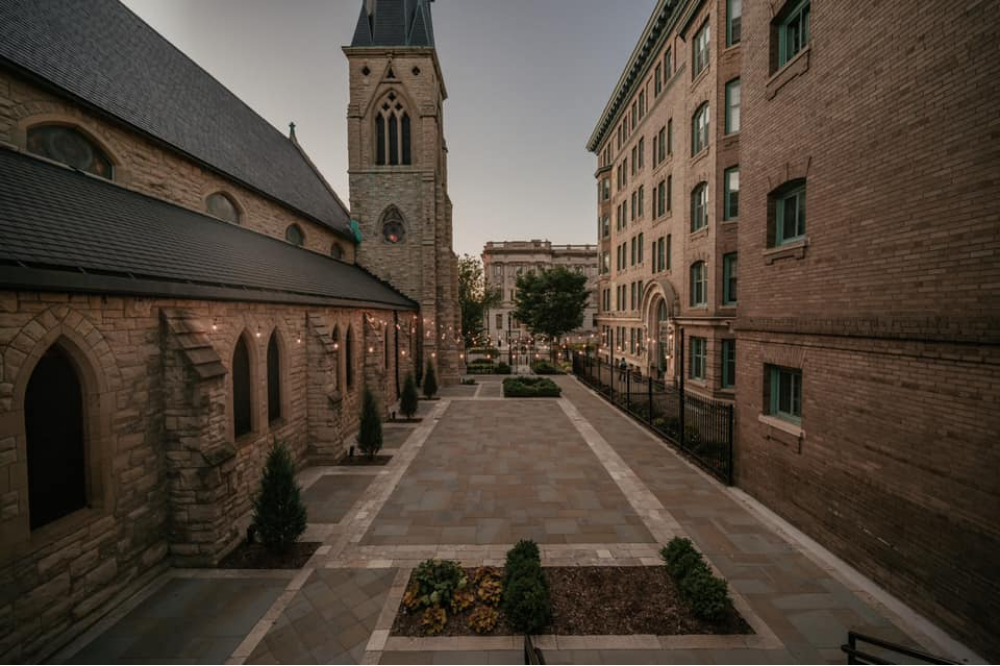 Milwaukee – St. James 1868
St. James 1868 is a European-style venue that is made for a royal wedding. The classic elements of vaulted ceilings, white walls, and the sharp contrast of dark wood in the indoor spaces make it a one-of-a-kind location. The spacious bridal suite has feminine touches of bright wallpapers, with modern pink floral prints. On the other side, the groom's suite boasts masculine energy. It is felt instantly as you walk in with a dark color scheme and brick accents. Continuing past the indoor space, St. James 1868 also has a beautiful outdoor courtyard. Located between The Abbey and The Hyde reception areas, it's surrounded by European-style stone walls and sits on a stone ground with moments of greenery.
833 W Wisconsin Ave, Milwaukee, WI | (414) 514-5555 | [email protected]
Photos From: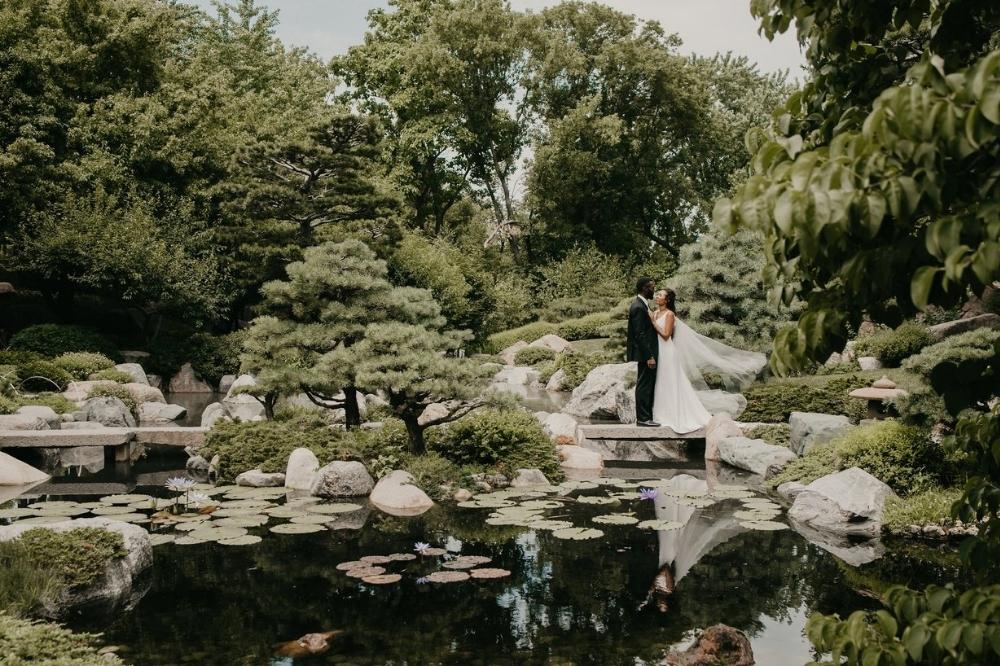 St. Paul – Como Zoo & Conservatory
The Como Zoo & Conservatory is a popular place for anyone who visits St. Paul. The stunning variety of garden spaces also makes it the perfect place for weddings. They have over a dozen wedding spaces, but our favorite is the Charlotte Partridge Ordway Japanese Garden. As the name suggests, it's a Japanese-inspired garden that was designed by Nagasaki, Japan's Masami Matsuda as a gift to St. Paul as they are sister cities. The area is home to lush greenery and beautiful stone paths. With full scenery to please the senses, it's a great space for a small intimate ceremony of up to 30 people. Every guest will feel calm as they welcome you to your new chapter with your partner.
1225 ESTABROOK DRIVE ST. PAUL, MN | 651-487-8200
Photo From: Como Zoo & Conservatory
Whether you're planning on having a royal wedding, having spectacular views, or looking to stay at your venue, there are plenty of wedding venues in the Northwest states waiting just for you!
Contact Complete for more wedding planning resources and to learn more about our event staff to help make your big day a success!