NOW BOOKING FOR 2024 & 2025 • REQUEST PRICING NOW
Wedding Photo Booth Services
Putting photos in the hands of the guests at weddings is trendy for a reason — everyone wants to get in on the fun! Try booking our wedding photo booth service for your reception for a silly, interactive experience your guests will love. Nothing can compete with those hilarious moments spent in a photo booth with your loved ones. It creates memories that last long after the props are packed away and your guests head home. Complete Weddings + Events wedding photo booth rental is a quick way to add those magical memories to your wedding day.
Check Price & Availability
Make Memories to Take Home With You
A magic photoshoot starts with our state of the art, open-air photo booth system. Choose your favorite backdrop to coordinate with your wedding, and we take care of the rest. We provide tables full of props that add glamour and style to photos. Big sunglasses, funny signs, fuzzy boas — we have it all. If your guests want direction or just somebody to make them feel like a star as they ham it up, our photo booth operators are there all night. Strike a pose, get your shot just right, and remember your wedding in color or black and white! With so many options, the photo booth will quickly become one of the highlights of your wedding.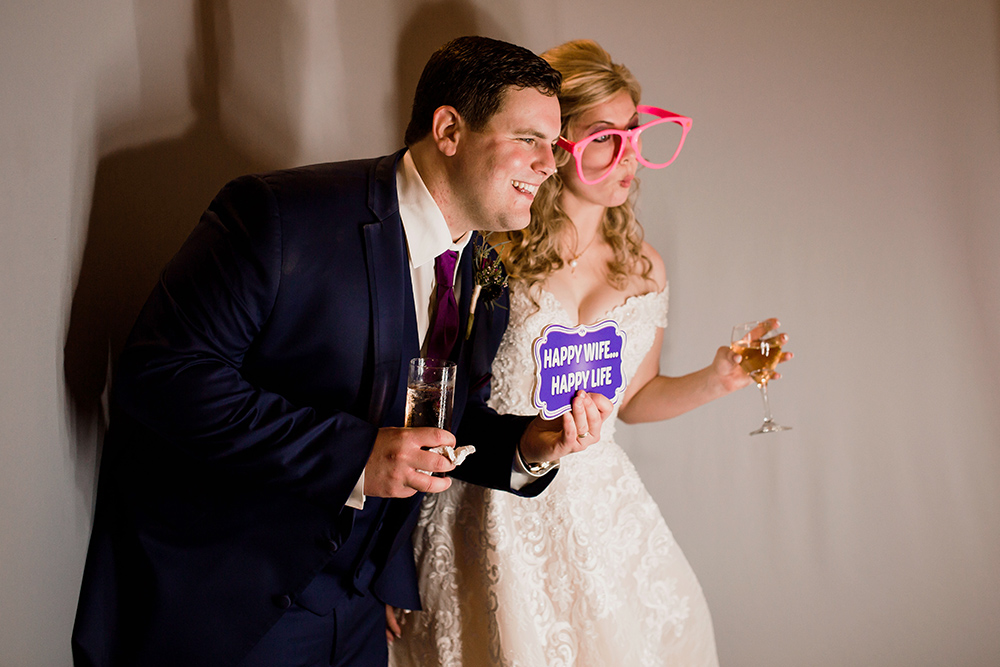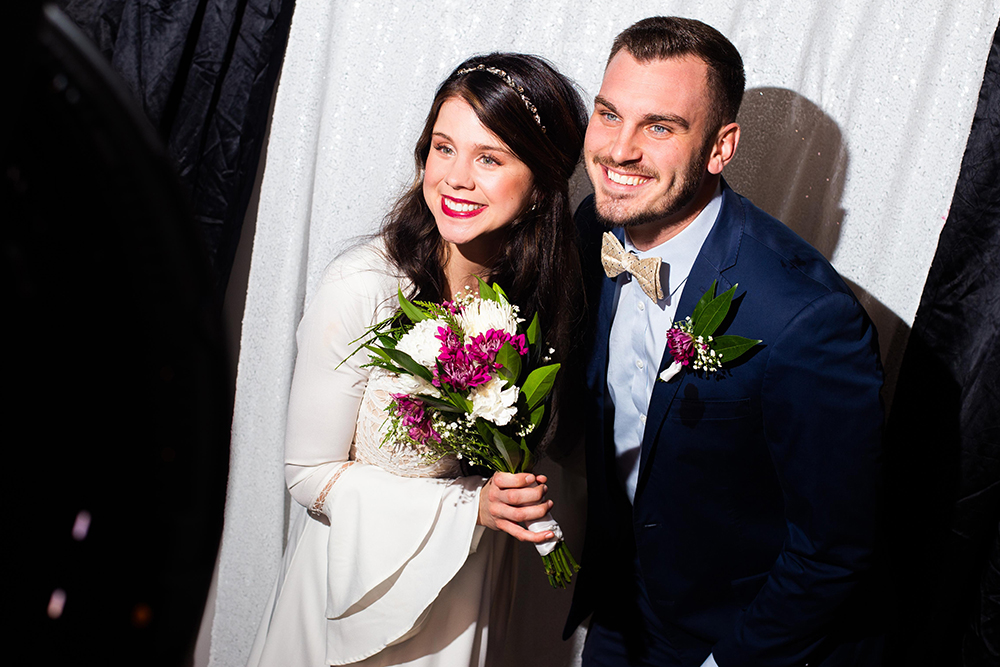 The Complete Wedding Photo Booth Experience
When you rent a wedding photo booth with Complete Weddings + Events, you can expect a custom experience designed for your wedding. Our coordinators take your ideas seriously and work with you to set up a booth that complements your wedding plan. We aim to exceed your expectations, so you can also expect these additional services:
Unlimited Prints


Nobody goes home without a print on your wedding day! Our photo booth prints are not just photo keepsakes, they're sweet reminders of your wedding day. We include unlimited prints with your wedding photo booth rental.

Personalized Photo Strips


Customize the photo strip prints for your wedding! Add the wedding date, a hashtag, or a message to your guests as a memento of your special day.

Extra Creative Props


Props are a must, and we have you covered. We carry a selection of props so you don't have to worry about finding them yourself. With lots of options, there is something for everyone.

Digital Copies of Images


In a digital world, everyone wants to share their photos right away. Our photo booth rental includes the option to save the digital shots right away! Blast out your favorite pose to your social media on the spot.

Scrapbook with Copies of Strips


You'll be so busy during your wedding getting married that you won't catch every photo your guests take in the booth, but that doesn't mean you have to miss out on the fun. We'll print every photo strip and make you a personal scrapbook of memories from your wedding day!

Attendant On-Deck 


Our attendant is onsite at your photo booth making sure everything goes smoothly and encouraging your guests to pop in for a snapshot. The attendant can help guests strike the right pose or gather your tribe together for a photo that is one of a kind. At the end of the night, they'll take all the best shots and compile your special scrapbook on the spot that you'll take home with you.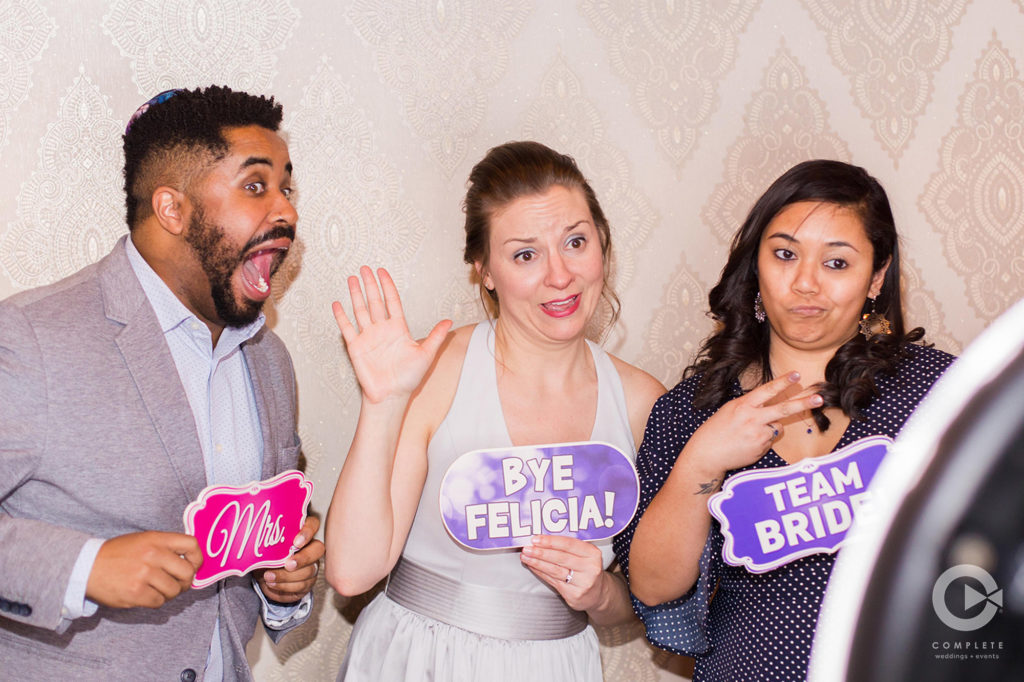 Wedding photo booth rental with Complete Weddings + Events is easy! All you need to do is contact us, and we will get started right away helping you plan a wedding experience that is sure to be a hit. While you are planning, keep in mind our other amazing services. Our team at Complete Weddings + Events loves to help with any wedding planning needs you have: photography, videography, DJ, and lighting services, we do it all!
"The best thing is that everyone in the photo booth picture receives a copy. At the end of our time, we received a book full of all the photos and everyone got to write a little note by their photo! It's a great keepsake for our memories of our wedding!"
- Aubrey W.
June 3, 2018