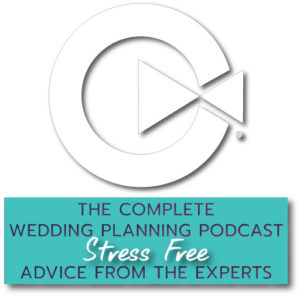 This week is the premiere of the Complete Wedding Planning Podcast.  Our goal is to provide Stress-Free Advice from the Experts.  The Complete Wedding Planning Podcast believes that weddings are supposed to be fun and fulfilling, not full of stress and conflict.  Please listen, subscribe, and like the episode to help others find us.
Reduce the Stress with Expert Planning Advice
The episode is a very fundamental look at wedding planning.  The discussion is with Amy Schwartz and Tara Grubb about making the first steps, taking a step back, and showing boudoir videos to grandma.
It is always intimidating looking at a wedding date 12-18 months in the future and considering the moving pieces.  You have your vision for the dress, the guests, the party, and the ring.  It will take a mountain of vendors to cover all things.  You may start by making a big list, but soon your mind is a mess because reality shows up and brings on the stress.  With the average wedding cost in the US is currently being upwards of $30K in many areas it is not uncommon to add that extra layer of potential conflict.
It does not have to be this way.
Amy and Tara discuss ways to methodically attack the planning process.  Start by taking a moment to breathe.  Live in the moment.  They also strongly encourage erring on the side of more up-front conversations regarding thoughts and visions prior to even thinking about booking vendors.
But the duo also recommends keeping the goal in perspective.  You are getting married.  This is your wedding day, have fun, and take it all in.  Then take the rest of your married life to remember taking the step into eternal love.  And also remember how fun it was planning the party to celebrate it.
Please check out the podcast and enjoy the wedding planning!!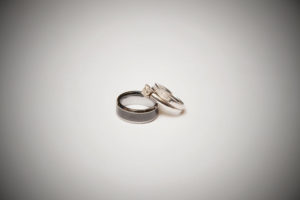 Wedding Planning 101
Complete Weddings + Events in Milwaukee
Creating your wedding planning checklist in Milwaukee is a big job, but it doesn't need to be overwhelming. By making a plan to start and then working one thing at a time, you will find yourself a master party planner in no time. For any questions you have, Ask Complete Weddings + Events to get our expert help on wedding planning in Milwaukee!