We can all agree 2020 was uncharted territory. For those ready to get married, 2020's restrictions and mandates posed many challenges, but fortunately, wedding professionals continued to help guide couples to wedding day success! With new event elements, technology, and services brought to light in 2020, weddings and large gatherings in Milwaukee will never be the same! Learn more about these popular wedding features to stay in 2021, and some to stay for years to come!
Wedding Features to Stay in 2021
Live Streaming
With live streaming, you now have endless invites to the viewing party! Whether you are limiting your costs or trying to limit in-person interaction due to the coronavirus or any health concerns, live streaming is the best option to add to your day!
This service had a big spike at 2020 weddings in Milwaukee! While live streaming has been common at corporate conferences, the service is new to the wedding world, with couples wanting extended family or far-away friends to still be able to tune into the big day. Contact us to learn more about having a live stream at your wedding ceremony!
Videography
While live-streaming was new to the wedding world in 2020, videography is definitely not new in Milwaukee, but it sure was a top choice this year! Videography is much more the norm for millennials and generation Z, (where boomerangs and Tik Tok videos have become a part of daily life), so it's no surprise this increasingly popular wedding service reached new heights in 2020.
Hiring a videographer has become a no-brainer for the couples of today, and we know this service is a game-changer. Couples' reaction to seeing their wedding video is a one-of-kind experience, and some couples have shared they watch their wedding video way more frequently than viewing the day's photos.
Packaging photography and videography together will be a trend to stay in 2021, and bundling the two with Complete Weddings + Events can help you save on the services as well! Contact us to see examples of wedding videos in the Milwaukee area, and learn more about videography options for your day!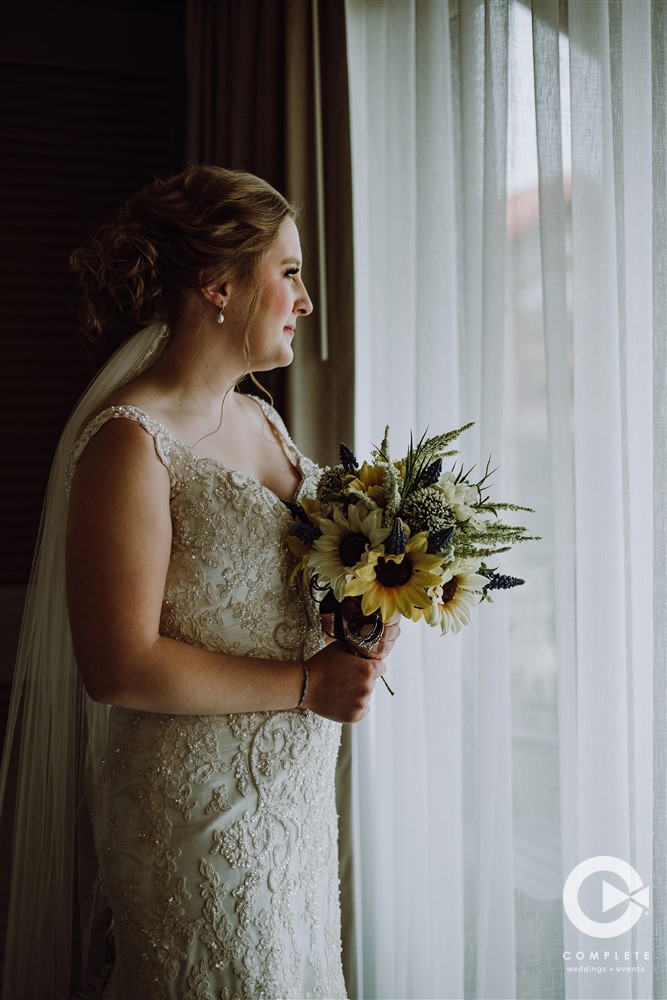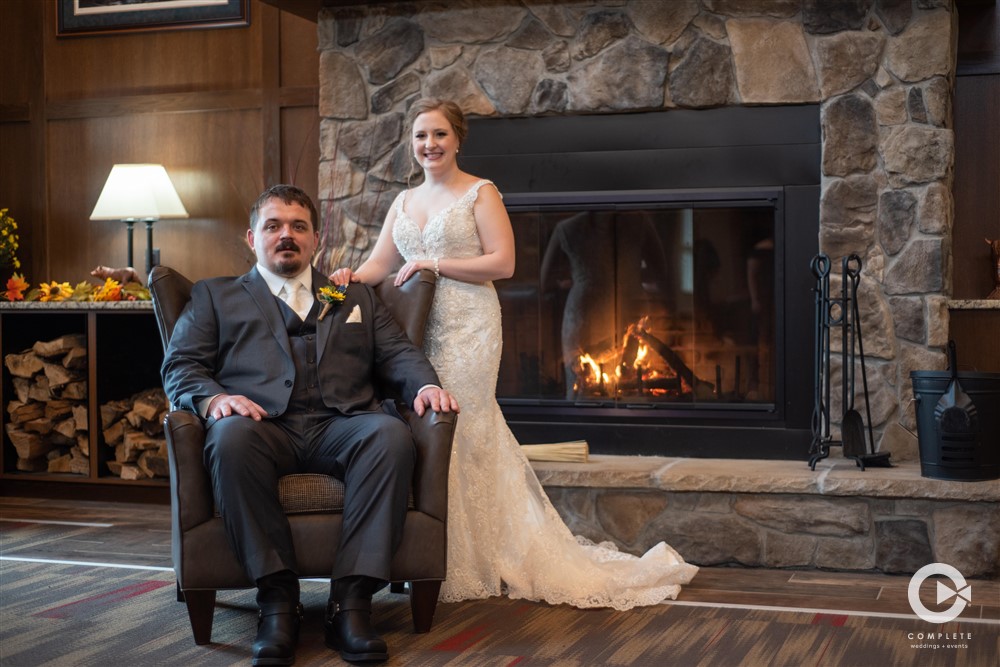 Interactive Technology
Another element that was typically only experienced in the corporate event world has also crossed-over to weddings this year. Complete Interactive uses technology to engage your guests with fun, fresh activities that elevate your big day. These services are also perfect if wedding guests want to stay seated at their table, but still be engaged in the event safely.
Complete Interactive brings a unique element to your day that all guests can see, take part in, and enjoy. You can customize and choose from the four main elements to bring the best experience for you and your day.
Live voting on song choices to customize the playlist to what guests want to hear
Wedding party quizzes between the bridesmaids and groomsmen
Trivia on the couple all guests can complete in
A social wall that brings your wedding's social media to feed to the full screen
Micro Weddings
With size limitations on gatherings throughout 2020, many couples knew the show must go on! Thus the popularity of micro weddings grew. These smaller weddings typically only have 15-25 guests, but can still feel grand at unique venues with plated meals and customized experiences, from decor to Complete Interactive, that still make the day unforgettable with your dearest family and friends.
Brunch Weddings
One thing that's become abundantly popular in 2020 are brunch weddings! This is mostly because when rescheduling your wedding, your venue may not have a particular date available, that night! So, we've seen many couples resort to a brunch wedding instead in order to have their wedding at the venue they'd like while keeping all their same vendors.
Brunch weddings have also been much smaller as you can have a smaller guest count while maintaining the upscale brunch feel. We've also had a ton of fun offering our interactive element during brunch weddings as there may not be as many people getting up and dancing during these. As 2021 looks like a double wedding year, brunch weddings will be extremely relevant this coming year!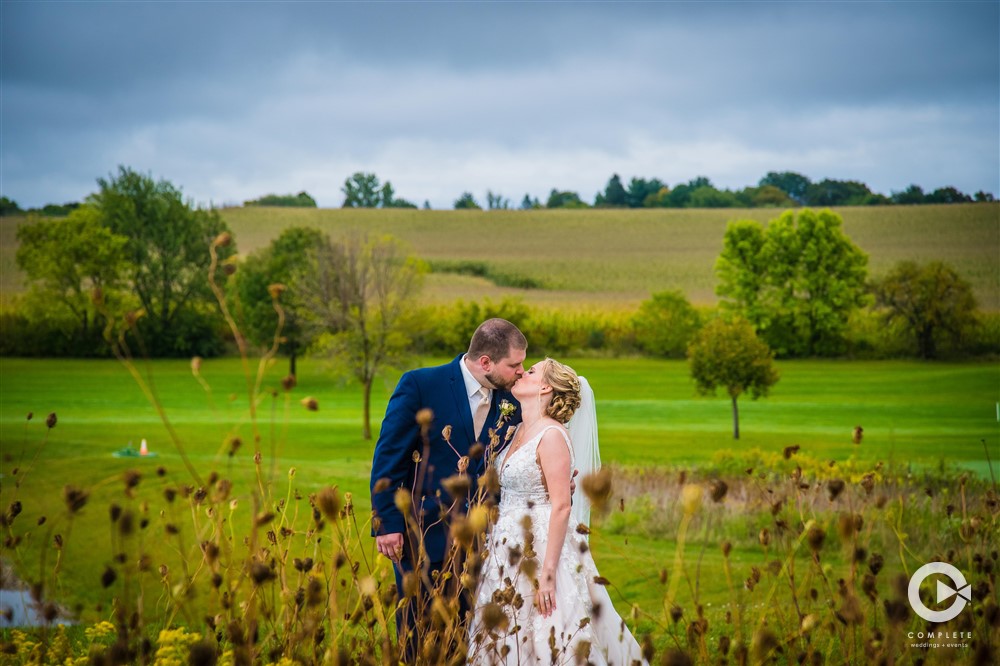 2021 Weddings in Milwaukee with Complete
We love the creativity couples and wedding professionals have had this year in making wedding celebrations just as meaningful, romantic, and as unique as ever! Our team at Complete Weddings + Events will continue to innovate and craft wedding experiences as unique as each couple, adding these new elements to only bring more laughter, involvement, and excitement to weddings in 2021. Contact us to learn more about our wedding services or if you're interested in adding live streaming, videography, or Complete Interactive to your big (or micro) wedding day!
Complete Weddings + Events, Milwaukee's leading provider of event and wedding photography, videography, lighting, DJ services, photo booth rental & coordination services.