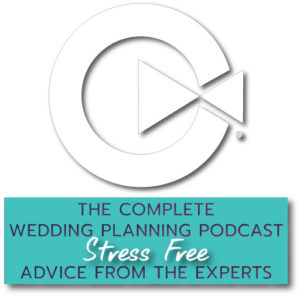 For today's episode we are going to get laser-focused on a foundational decision: do I hire a wedding planner?  Of course, you do have the option to go full DIY, which does have its own set of benefits.  But there is an undeniable amount of upside to fully leveraging a true professional.  We will dive deep into the thoughts and questions to explore while making this consideration.  I am absolutely confident that by the end of this conversation you will have all the needed information to decide if hiring a professional wedding planner is the right decision for you.
Wedding Planner? Yes or No
Meet the Expert
Today I am joined by wedding planning extraordinaire, Janelle Meyer-Brown from Evenement Planning.  We discuss all things weddings across the following subjects:
How did you get into wedding planning?
How long have you been planning weddings?
What does a professional wedding planner provide that a couple cannot do themselves?
What is your philosophical approach to creating the perfect day?
How do you help couples set priorities?
How do you help couples establish, manage, and keep a budget?
What is your best wedding story?
What is your best wedding horror story?
If 2020 was a song for the wedding industry what would it be?
Making the decision whether or not to hire a professional wedding planner is something to consider early and often as you move toward the big day;  Discussing the things to consider when deciding if it is right for you.  During the talk with professional planner Janelle, we discuss the experience, risk mitigation, and fire in the wedding venue.
Janelle tells us about how nothing can replace the experiences of a pro with a long history.  She encourages couples to think about worst case scenarios and work back into an effective plan.  She also tells a story about fixing a problem in a way that only a truly prepared professional can fathom.
Complete Weddings + Events in Milwaukee
Creating your wedding planning checklist in Milwaukee is a big job, but it doesn't need to be overwhelming. By making a plan to start and then working one thing at a time, you will find yourself a master party planner in no time. For any questions you have, Ask Complete Weddings + Events to get our expert help on wedding planning in Milwaukee!