Josh here with Misty.  We are going to give you some top-shelf tips in a fun, simple way.  Without further ado here is our Wedding Day ABCs of a successful day!!
Wedding Day ABCs
Alcohol – let your guests know what's included
Bustle – practice before the wedding day
Cake – cut at the right time
Cocktail Hour – at least an hour
Dance – a full dance floor is made possible by EVERYONE hearing their favorite dance songs
Decorations – make a plan to put up and take down, but don't let them monopolize your wedding day
Eat – make sure you eat throughout the day
Family – savor the moments you have them all together
Food –  think hearty, fulfilling, and savory more than unique and memorable
Fun – make sure to have it, this is a party
Games – show your guests your fun side
Gratuity – tip your vendors
Help – do not turn away offered help
I Do – make sure to put the thought into the ceremony
Information – keep guests informed and engaged
Jewelry – have a plan for the rings
Kids – keep them entertained
Kiss – practice kissing often and long
Late Night Food – have it
Marriage License – have a plan to sign and capture
(Half Way There)
Meals – have a plan for all the times you eat
Music – pick your 4 important songs
No Play List – can't un-play anything
Open Bar – if you have the means by all means do it
Photography – block 2 hours for pictures
Place Cards – arrange alphabetically
Quirks – embrace and celebrate them
Rain – have a backup plan you love, not just tolerate
Shoes – make sure to have the comfy shoes for the party
Speeches – make sure everyone is prepared
Timeline – be purposeful and flexible, and have a leaders
Traditions – embrace them
Transportation – think about your guests and the locations
Unexpected – prepare for it
Videography – a must for the memories
Vendor Meals – feed them well
eXit Plan – know how the night needs to end
YOLO – you only live once, take it in
Zip Ties – have them ready to solve your problems
…and of course, Wedding Planner – always a good hire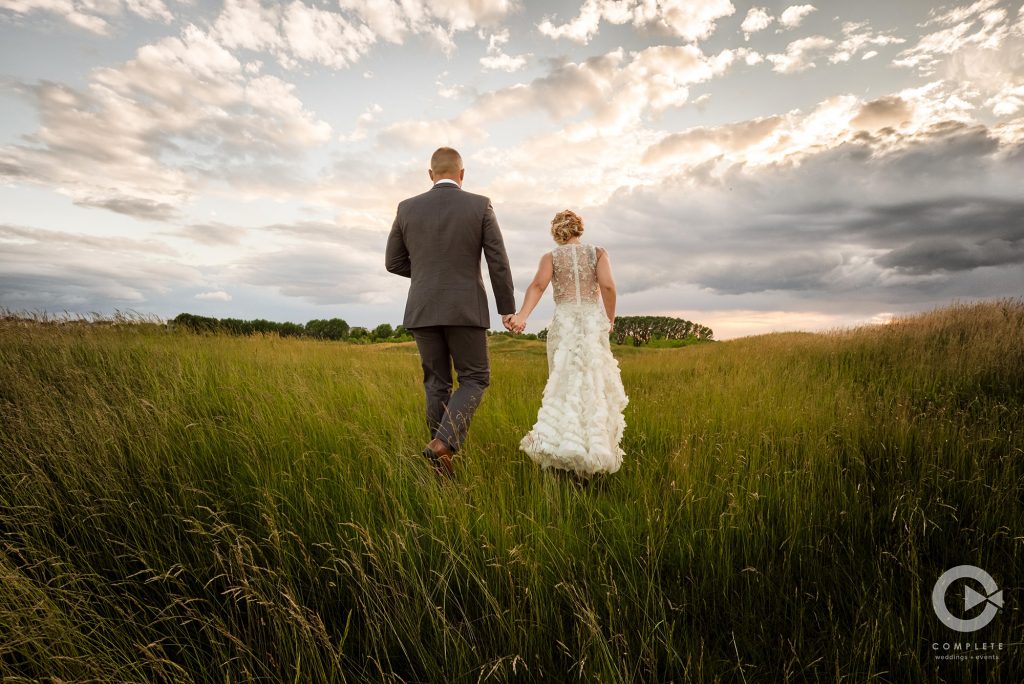 Complete Wedding Experts in Milwaukee
If you're planning a wedding, you've come to the right place. At Complete Weddings + Events, our team of photographers, videographers, DJs, and event consultants specialize in wedding services to make your day a success and make sure you're just worried about enjoying it. Contact us today to learn more about our wedding packages best for your special day!