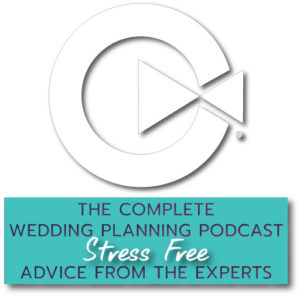 You're engaged and ready to kick the wedding planning into 5th gear.  Time has been spent on countless websites, which are great, but you are more of a visual person.  Numerous call and email conversations have happened, which have been engaging, but you know you want to actually meet somebody before booking anything.  What is the best way to efficiently and effectively do this?  Your local wedding show.
Today I am joined by Megan Partington with the Wonderful World of Weddings Bridal Expo.
Wedding Show Discussion Topics
Things that make a wedding show a good way to start planning
What makes a good wedding show
Important prep work for couples before attending a wedding show
What should a couple expect from a wedding show?
Tips for couples to have the best experience
Should couples expect after a wedding show?
Wedding shows are Pinterest on steroids.  They are the perfect place for engaged couples to meet, greet, see, and experience all that their local vendors have to offer for their day.  As a result, they have the potential to be quite overwhelming.
Wonderful World of Weddings
This is the largest show in the Milwaukee area and the perfect way to kick off the wedding planning season.  At 53 years running and over a hundred vendors annually, it is a sight to behold.  The Wisconsin State Fair Park creates the perfect setting for newly engaged couples to meet all their prospective vendors.
A top-notch fashion show gives couples and family members an in person, in motion look at all of the latest in bridal gowns, tuxes, and more.  Upbeat music and professional models make for an exciting show.  The result is an exciting look at your potential wedding day.
We Wisconsinites also know that any event is better with food and drinks.  Don't worry!!  You will find a fully stocked bar and plenty of catering and sweet treat booths ready to help your cravings.  This means you leave happy and informed.  Are there football playoffs on your mind?  No sweat!!  Wear your best game day gear and catch the game at one of the many local bars in the area.
Check out the Wonderful World of Weddings show, make sure to get registered for the grand prize, and listen to the conversation with Megan.  You will be happy you did!!
Complete Wedding Experts in Milwaukee
If you're planning a wedding, you've come to the right place. At Complete Weddings + Events, our team of photographers, videographers, DJs, and event consultants specialize in wedding services to make your day a success and make sure you're just worried about enjoying it. Contact us today to learn more about our wedding packages best for your special day!