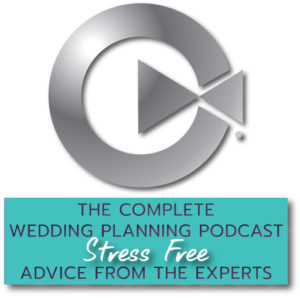 Current status: engaged and thrilled. You have the perfect life partner and plans for the big day. A vision of the perfect nuptials followed by an epic party fills your head. So does another thing: the cost. The result is stress.
This is the first of the 5 part-finance series. The first step in building a good budget is determining the amount of money you have to spend. The guest is Adam Purcell, a wedding industry vet and personal finance expert to discuss the process are establishing the pool of wedding planning money.
Budget & Finance Part 1 – What Can You Spend
The Sources of the Wedding Budget Pool
Saved money
Gifted money
Planned savings during the engagement time
Credit card expenditures
Saved Money
The first pool of money is what each half of an engaged couple has saved prior to engagement. A proper conversation around the on-hand funds that will be contributed is imperative immediately. It is important to move past this first step and any potential pain points early in the budgeting process. Totally best to move past any potential arguments around differing amounts. Plus, it is a great first step in learning each other's views and values on the money.
Gifted Money
The second pool of money is what will be provided by others, such as parents. Make sure to get in the proper mindset that it is a gift, and treat as such. It is best to have candid conversations with any potential gifting parties early in the process. Make sure to have direct conversations regarding the stipulations that may be included as well. As discussed in the previous episode, Who Are You Wedding Planning For, it is potential that a gifting party will have input on how the wedding will go? This input cannot be written off if money is being contributed.
Planned Savings During Engagement
This third pool is the most recommended of the four by Purcell. It provides the opportunity to start great saving and spending habits as a couple. It also represents planning and teamwork. The wedding will be stress-free because of this.
Credit Cards
This is the fourth pool and Purcell does not recommend it. He views adding debt as the opposite of forming pool three. And sees the increase in debt as the opposite of the positive effects described in the saving pool.
The conclusion is it is important to get the money piece figured out early and honestly. It is the foundational piece for effective wedding planning, a stress-free wedding day, and a direct launch into a successful marriage.