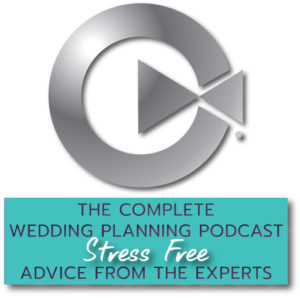 Current status: engaged and thrilled. You have the perfect life partner and plans for the big day. A vision of the perfect nuptials followed by an epic party fills your head. So does another thing: the cost. The result is stress.
This is the second of the 5 part-finance series. We set the pool of available money in the first part, and this time we budget for the individual services. Tara Grubb joins to discuss the process and offers tips throughout.
Podcast: Budget & Finance Part 2 – How You Will Spend It
The Guest List
Tara recommends using the guest list as a starting point. The overall guest count is important to such things as the food and beverage tab. It will also play a major part in things like décor. These usually end up being some of the biggest expenses. They also end up being some of the most important for the couple, which leads to the next portion.
Top 3 Services
The next recommendation is to pick the really important things and start the focus on them. Pick at least 3, but no more than 5 services to mark as top. Set the budget for these things first, and focus on having them get their full amount. Look for other places to save. A good amount of looking back fondly on your wedding day is setting and executing a plan. Focus on top 3 will help make that narrative great.
Managing Costs
The top 3 expenses tend to be a venue, food and beverage, and photography. This tends to work well with the top 3 focus. The other expenses to think about are the hidden costs. Tara provided some spots to keep in mind:
Incremental bar bill
Gratuities
Postage (save the date, invitations, return invites, oversize items requiring more than one stamp)
Recap
The key to a happy wedding day and great memory is good planning and execution. Putting deep thought into the budget is the perfect place to start. It will put you in a position to execute, and that can be the first big married accomplishment.