More than ever, folks are looking for fun and outside-of-the-box ideas to include guests at their wedding reception. You can rest assured that we have you covered. Today's "Icebreakers" are used to gain crowd engagement, get more guests on the dance floor and ultimately, make the evening much more enjoyable. The problem is that many of these icebreakers are outdated or overplayed. To make things unique, inventive, and fun on your big day, take a peek at a couple of icebreakers below – with a twist!
For the sake of explaining the game, we'll have a couple with the names Taylor and Alex.
Taylor + Alex will sit in two chairs that are back to back.
Both Taylor + Alex remove their shoes and exchange one so that they are both holding one of each shoe.
A series of questions are asked during the game, and the answer is either "Taylor" or "Alex" The Taylor and Alex answer by holding up the shoe of the correct answer. For instance, if the question was "Who usually cooks breakfast" and the answer is Alex, they should both hold up Alex's shoes.
To keep "The Shoe Game" interesting and fun, here's an idea, lose the shoes! Swap the shoes for something that's more fitting for you! We've had a couple do bouquets and white linens.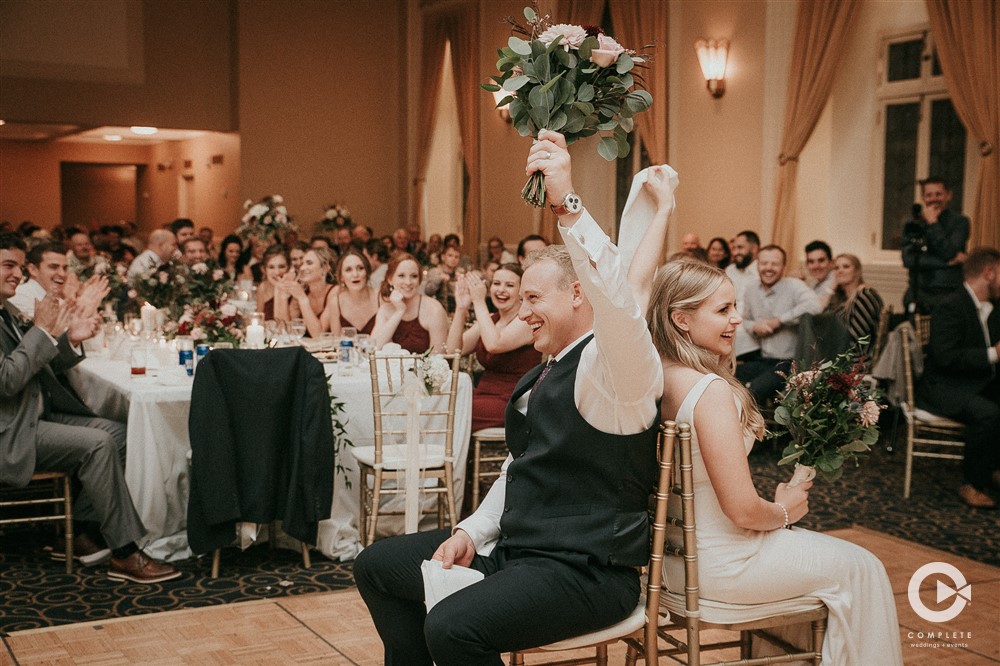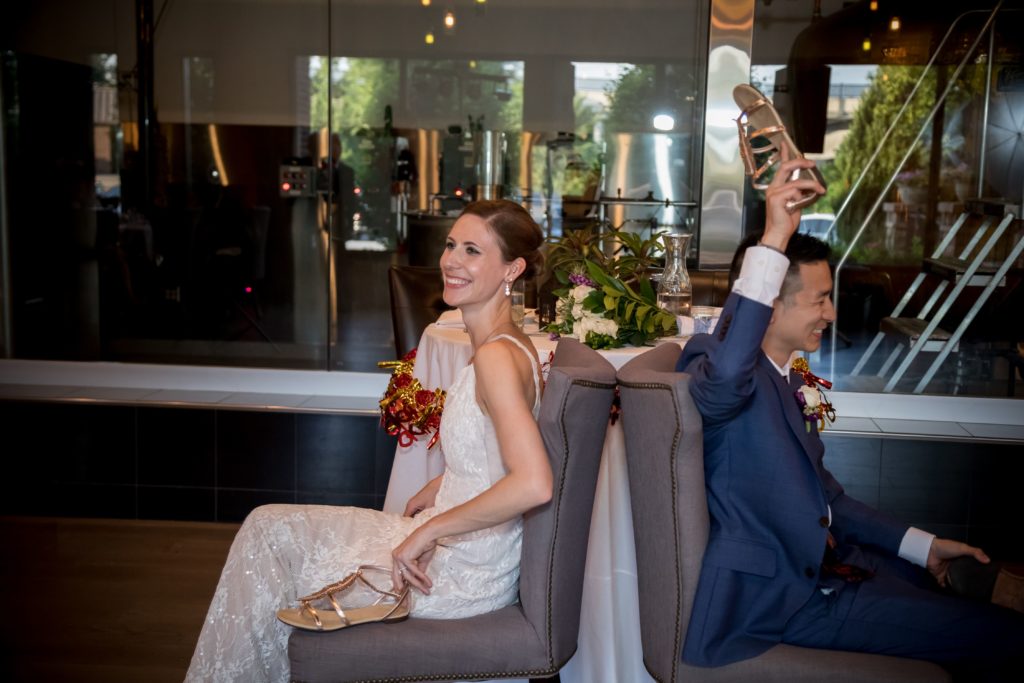 Quick, Take a Pic!
This one requires a bit of planning but it's so worth it. When you meet with your photographer and DJ, mention to them that you'd like to get a picture with each table at your wedding. Here's the twist, it all has to be done within one whole song! A fun 4-5 minutes will be spent running from table to table, capturing a moment with each one. The excitement of trying to beat the time will make for some fun pictures. Once they are all out, you can send the pictures along with your thank you cards after the wedding!
The Dance Off 
Most adults are slow to the dance floor, so in this instance, we want to gather as many kids to the dance floor as possible for a DANCE OFF!
Invite the adults to circle around them on the dance floor and cheer them on. You can even try pairing some adults up with the kids, to make it interesting.
To make this a bit more exciting, let's change the terms. Instead of a dance-off, you can have an air guitar competition – Kids VS Adults! Be sure to pick the right song for this one.
Special Dances
Father Daughter and Mother Son dances – These are an age-old tradition that we would never recommend completely re-inventing since they're always extremely moving moments. However, you can certainly put a modern spin on things. About halfway through each song, have your DJ get on the microphone and invite any other mothers and sons or fathers and daughters to the dance floor.
There are so many ways to get friends and family involved in your big day. Whether it be an old or new idea, we recommend keeping it fun and inventive. We know you'll never forget that night, try some of these ideas and we know they won't forget either!