LIMITED AVAILABILITY FOR 2023/SPRING 2024 • REQUEST AVAILABILITY HERE
DJ Packages Start at $1,195, PB Packages Start at $795, Photo Packages Start at $1,695, Video Packages Start at $1,695
Event lighting in Kansas City
Check Price & Availability
What's the difference between the average DIY event and a professional one? We'll give you a hint: it's not the playlist! Lighting can quickly and easily elevate an event from typical to unforgettable. Not sure where to begin? Tell us about your Kansas City lighting needs and allow the Complete Weddings + Events team to handle the details!
The Ideal Choice For Your Event lighting in Kansas City
If you're not in the lighting industry, it can be hard to know your Lekos from your PARs – which is why it's best to leave the job up to an event lighting company in Kansas City. Even the most deliberate of planners will appreciate the knowledge and insight these professionals can bring to an event. With the flip of a few buttons, lighting for events in Kansas City can transform your space. Describe your needs and vision, and our team of professionals will bring the night to life.
Why Lighting Matters
Compare the light of an early summer's morning with that of a late night dance club. Both are beautiful but create very different moods. Depending on the atmosphere you're aiming for at your event, you'll want an event lighting in Kansas City that can quickly and easily adjust the lights as needed. On a practical level, it's also important to give your guests and vendors enough light in which to safely and comfortably walk, mingle and dance. Of course, you'll also benefit from the right lighting – your hard work and attention to detail can get lost in especially dark, low-lit rooms.
Available Options
Whatever your lighting needs, Complete Weddings + Events has the options you need to pull off the big night. We're students of light, with years of industry experience to guide our choices for each and every event we put on. We've developed some favorites over the years – here are a few to inspire your next event:
GOBO lighting

offers you the chance to turn a logo, monogram, hashtag or anything else you can dream up into a light! Shine it on the dance floor, the walls or the ceiling – there's no bad place to set up a GOBO light. 
Color washing lighting

is similarly bold, which brightly colored LEDs shining an exciting light on your event. These lights can help you tie a theme together, especially if you have a particular color palette you'd like to see carried through the event.
Uplighting

is perhaps the most universally loved form of event lighting, and for good reason: it's subtle, flattering and an easy way to set the mood for the party.

Under lighting

is another subtle choice, allowing you to light up the underside of a table, countertop or bar. It's great for focusing your guests' attention to a particularly important spot, like a cake or gift display.
No matter your needs, an event lighting in Kansas City can work to make your vision a reality.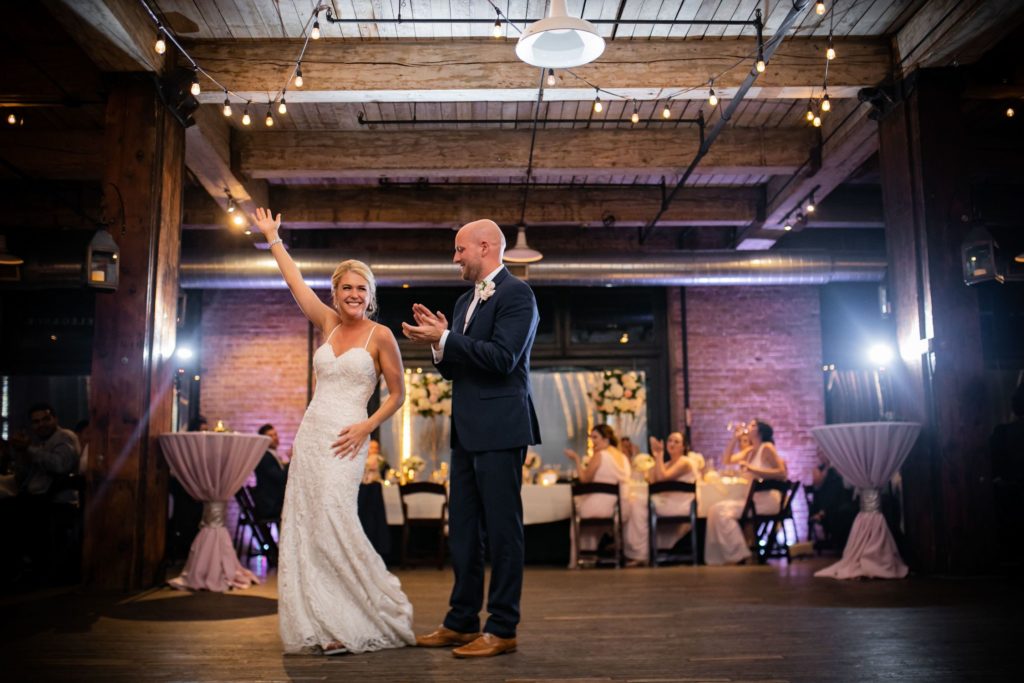 The Perfect Lighting for Your Event in Kansas City
You've got a vision for your event. Bring it to life with the help of Complete Weddings + Events. Not only can we help you design a lighting strategy that is perfect for your event, we'll bring the equipment, set it up and break it down at the end of the night. Not many event lighting in Kansas City will do the same! Imagine how low-stress your event can be with our team on site.
Our additional services and offerings may also be of use for your event. Whether you're in need of a photographer, videographer, DJ or photo booth rental, we can connect you with the professionals you need and make sure the night goes off without a hitch. Get started now.
Request Information
"We got lighting, and our reception just looked magical!! Complete definitely went beyond our expectations!!"
- Bonnie A.