Planning a wedding or big event is not very easy. We won't sugarcoat it at all. We will say, however, YOU CAN DO THIS! There are so many different things to keep track of and ensure that we completely get why people hire wedding planners. If you're one of those brides who is planning on doing things yourself for a lot of the planning, we are here for you! We have created a wedding planning timeline starting from one year out from your date!
Celebrate that Engagement!
Step one of this list is to get engaged, and congratulations! You have probably already done that if you are here! If you haven't already celebrated that, then do it! It is such a huge milestone and what better way to kick off planning than with a party? It can be with friends and family, or just you and your significant other. It's a big deal and that should be celebrated!
12 Months
Select a Date and Venue
It is never too early to start looking! You can start by deciding the date and then try to find a  venue, or pick a venue and see what date they have available. It all depends on what is more important to you. Don't forget to check out our venue site for recommendations in Houston.
Determine your budget
Also one of the most important things that need to be set early! This should be set and followed throughout planning so that you know what you can afford.
Find and Hire a Wedding Planner
Many brides are planning on their own, but if you are planning on hiring a wedding planner, now is the time to do it! Event planners book very early and you want to make sure you have someone that understands your vision and can execute it!
10 Months
Make your Guestlist
Start narrowing down the final guest list. Keep in mind your budget here as food and drinks are one of the most expensive items and add up quickly with the number of guests. Your venue can also only hold so many people so make sure you don't invite more than the venue allows.
Start to Book your Vendors
This is the time to book things such as the caterer. You will want to taste the food that will be served to your guests. This also goes for the cake! Remember that it can take time to find the vendor you like. Give yourself plenty of time to make decisions and shop around.
You might also want to book your Photographer or Videographer at this time also. This can give you plenty of time to do engagement shoots, bridal portraits, and potentially have prints for your wedding. You might even want to start looking at DJs or wedding bands at this time too! Many highly sought-after professionals start to book up well in advance. We also have a page of our preferred partners!
Book Hotel Blocks and look for Invitations
Especially if you are having a destination wedding, you will want to book a hotel block for guests and family. This gives everyone a discounted rate and gives people plenty of time to book their rooms or transportation. You also will need to send out the first round of save-the-dates or invitations soon. This is the perfect time to start looking and order those.
8 Months
Pick Your Wedding Dress
One of the things all brides are the most excited about. It really is never too early to start dress shopping, but if you haven't by this point. You really need to start looking! Don't forget about bridesmaid outfits also. You should pick dresses for bridesmaids or outfits for groomsmen to choose from.
Send Save-the-Dates
You should be sending those save the dates that we talked about earlier during this period!
Set up the Registry
Make sure you register at multiple places! Don't put only wildly expensive items on your list, but also don't be afraid to add some things you REALLY want! You never know who might be feeling generous and this is a great way to get all of the little things you need to start your married life together!
6 Months
Book Rehearsal Dinner Venue
If you are having the rehearsal dinner in a different spot than your wedding venue, now is the time to do that.  Normally this is done by the groom's family.
Start to order Special Decor
These are things that don't come with your venue or table and chair rental. If you were renting lounge furniture for a cocktail area or mirrors or special lighting fixtures. Always check with your venue about what you are allowed to bring/set up.
Select Your DJ or Wedding Band
These normally do not book as far in advance as photographers and caterers but if you haven't found one by this point, it is definitely crunch time now.
Hire an Officiant
If you are not getting married in a church or don't have a close family minister or someone you planned to officiate, you will have to hire someone. There are many professionals who provide this service.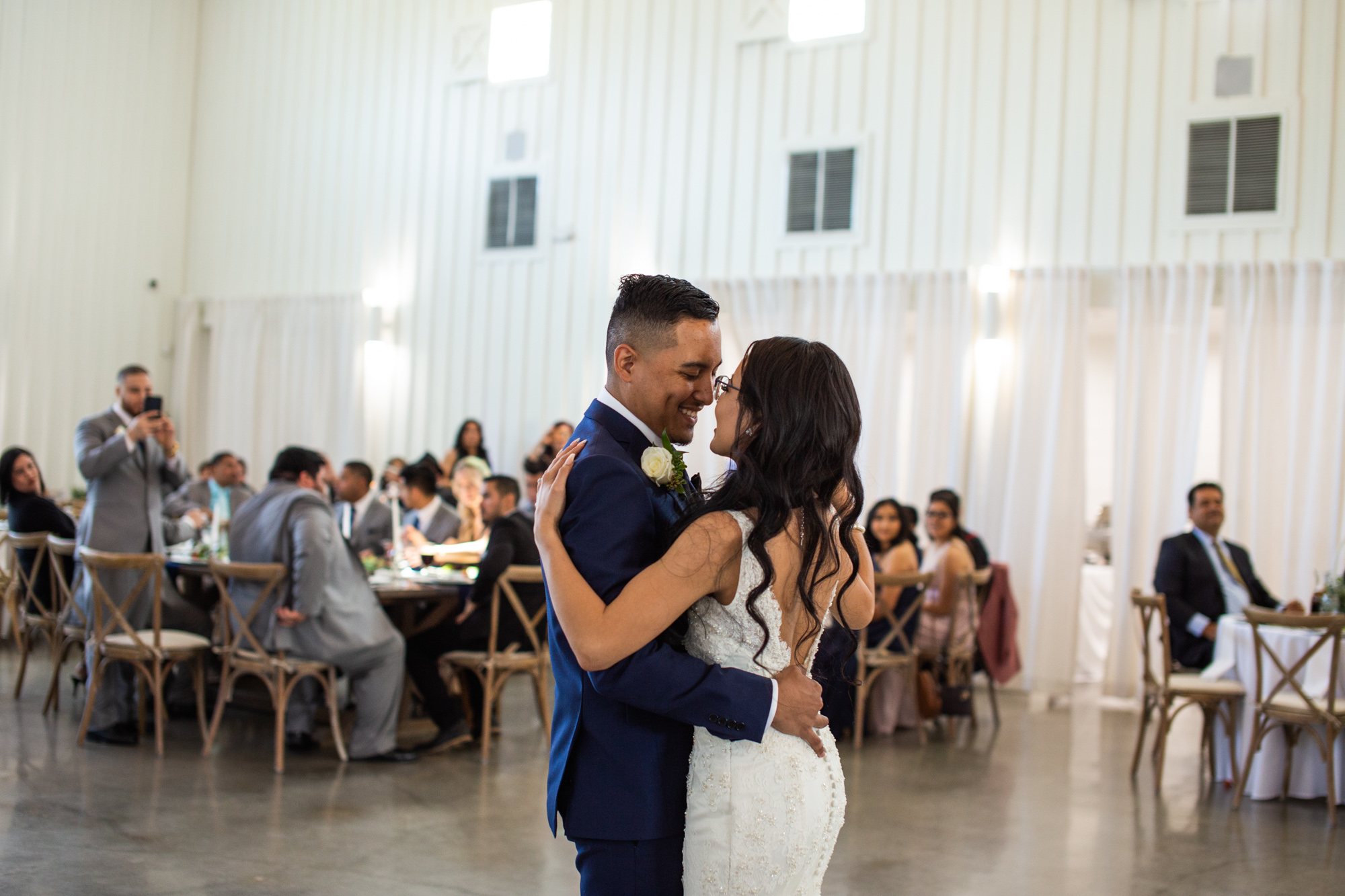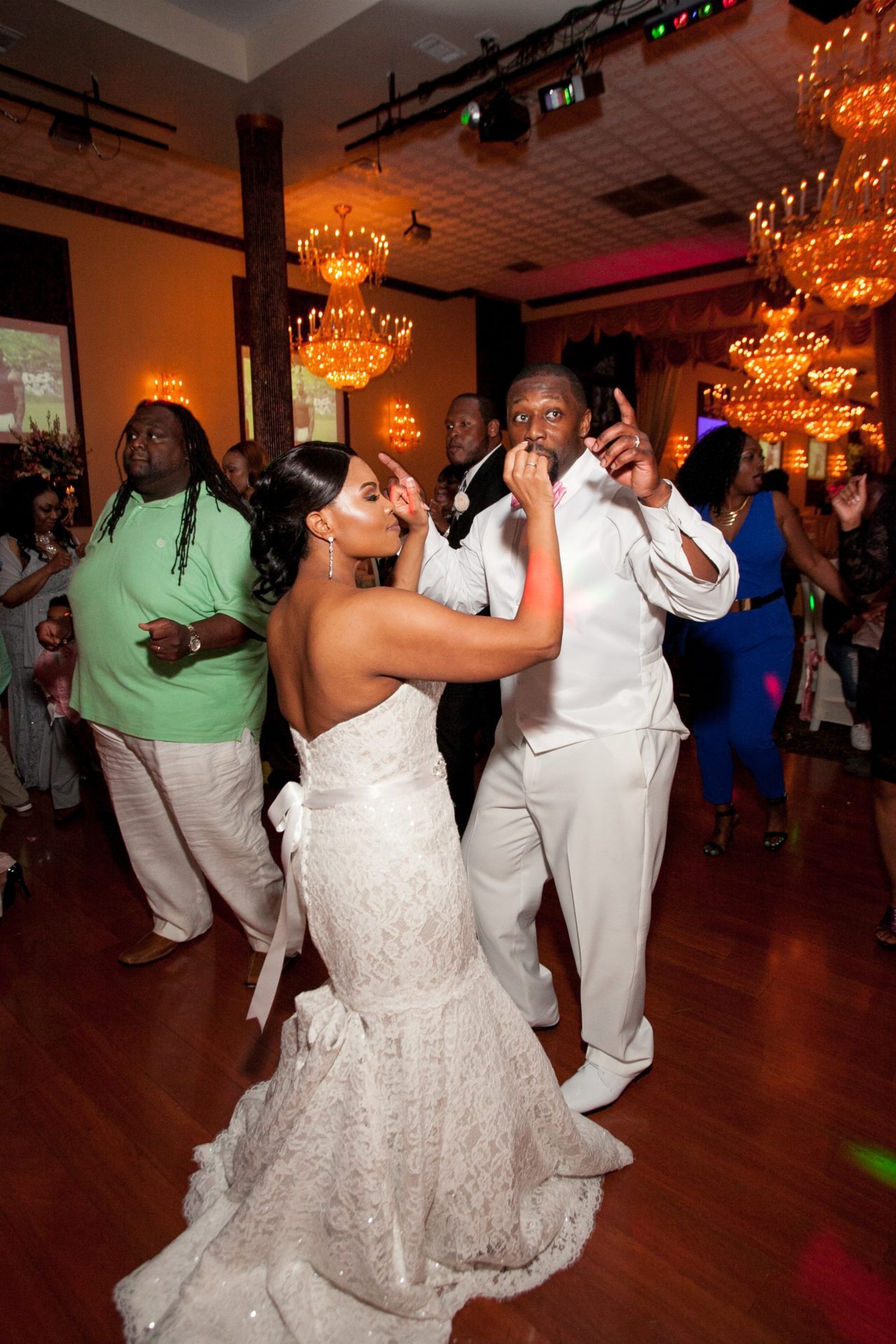 4 Months
Get the Groom's Tuxedo
This is around the time that the groom should have his tuxedo picked out and rented. Also, make sure you have groomsmen outfits planned out. Like with the bridesmaids, this gives everyone plenty of time to get fitted.
Finalize your Menu
You should also have your cake picked out and ordered by now!
Buy the Rings
One of the most important pieces of the day! We have got you covered on all things ring-related also! Groom's Rings and Bride's Rings.
Book any other Vendors
Now is the time to book things such as day-of-transportation for guests, ceremony musicians, or the always-fun Photo Booth!
2 Months
Send out Invitations
You should include an RSVP. Many brides include something like a song suggestion to give to the DJ.
Final Dress Fitting
Make sure it fits perfectly and that any alterations that need to be done are noted.
Get your Marriage License
The laws surrounding marriage licenses can differ by county. Make sure you get this early and check out our blog for everything about getting your marriage license.
1 Month
Final Payments to Vendors
Make sure you have paid your balance with all of your vendors.
Finalize Music with DJ or Musicians
Make sure your DJ knows what to play when, and has the correct versions of the songs.
Create a Seating Chart
If you are having assigned seating, now is the time to finalize this!
Final Walkthrough with Venue
You should also be making sure to check in with anyone that hasn't RSVPed at this point. The venue and your caterer will probably want a final headcount.
The Week Of Your Wedding!
Take Care
Don't do anything too crazy this week. Take it easy and relax. Eat well. Stay out of the sunlight. You want to be looking your best and feeling your best for your big day.
Practice your vows or dancing
Work out what you will say before you say it. Especially if you are hiring a videographer! Same thing for that first dance. If you are doing anything choreographed or are just nervous, practice makes perfect.
Pack your bags
If you're leaving for your honeymoon the day after your wedding, make sure you have everything you need! Trying to pack after your wedding is a recipe for disaster.
Enjoy the Moment
You have taken care of everything on this timeline so all you have to do on your wedding day is have the time of your life!
Get Started Now!
One thing we cannot stress enough is to start early! We made this list starting a year out, but we see brides start their planning sometimes 18 months to 2 whole years before the wedding. You can never be too early and the earlier you start, the bigger the chances that your favorite vendors will have available. There are also plenty of other tools to help you plan if you're using The Knot, Wedding Wire, or Zola to plan your wedding!
Complete Weddings + Events Houston, Texas
Needing wedding planning help is normal! Don't be afraid to reach out to Texas wedding professionals to help you or connect you to more wedding resources to make sure you're getting help where it's needed. Complete Weddings + Events in Houston is a text or phone call away (713.979.1794) for advice or to set up a consultation to chat through your event! Contact Complete today!