In this digital age, social media has become an integral part of our lives. It connects us with friends, family, and even strangers around the world. Weddings are no exception to this trend. Couples and guests alike have embraced the power of social media to capture and share the magical moments of their special day. In this blog post, we will explore six unique ways to leverage social media to enhance your wedding and create lasting memories.
1. Personalized Hashtag
Create a personalized wedding hashtag that reflects your unique style and personality. Encourage your guests to use this hashtag when posting pictures and videos from the wedding on social media platforms like Instagram and Twitter. This helps track content and fosters guest interaction, reliving beautiful moments.
2. Live Streaming
Not all your loved ones may be able to attend your wedding in person due to various reasons. Fortunately, social media platforms like Facebook, Instagram, and YouTube offer live-streaming options. Take advantage of this feature to broadcast your ceremony, speeches, and other important moments in real time. This way, distant friends and family members can be a part of your celebration, no matter where they are in the world.
3. Create a TikTok Moment
Tap into the creativity and fun of TikTok by choreographing a dance or creating a special wedding-themed challenge. Invite your guests to participate and capture these moments on the popular video-sharing platform. This not only adds a unique and entertaining element to your wedding but also provides a lighthearted way for your friends and family to bond and showcase their dance moves or creativity in a memorable way.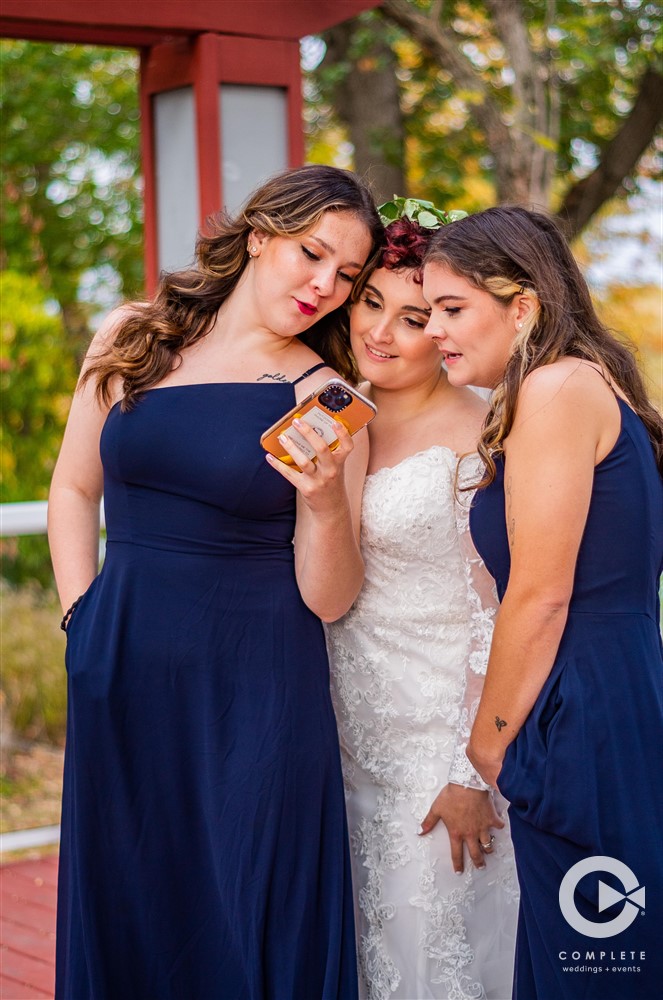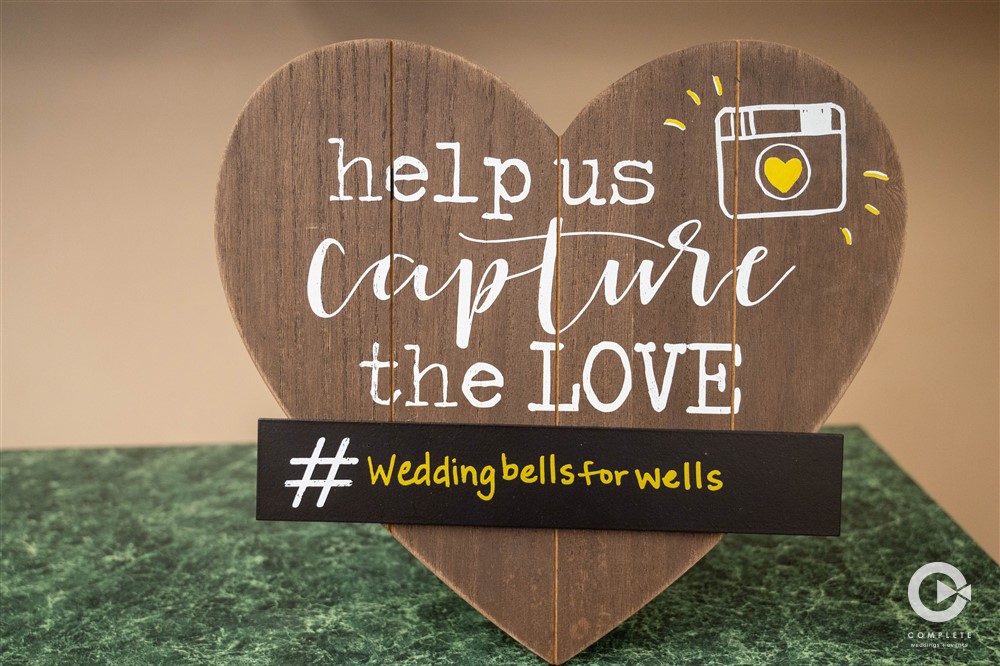 4. Utilize the Wedding App Confetti
Confetti is an innovative wedding app that allows couples to create a private space for their guests to share photos, videos, and messages throughout the celebration. With Confetti, you can provide your guests with a seamless and interactive experience, where they can capture and contribute moments from your wedding day. This personalized app ensures that all the memories are captured and shared in one central place, making it easy for everyone to relive the joyous moments long after the event.
5. Set up a Captivating Social Media Wall
Transform a designated area at your reception into a captivating social media wall. By displaying a live feed of photos and posts using your personalized wedding hashtag, you can create an interactive and visually stunning focal point. This encourages your guests to actively post and engage with your wedding content, sparking conversations and connections among attendees. The social media wall serves as a delightful backdrop and conversation starter, amplifying the excitement and fostering an immersive experience for everyone. 
6. Set Up Your Own Snapchat Filter
Most of us have probably heard of or used Snapchat. Snapchat filters are a fun way to add your pictures to your friends or the stories you post. Just so that you can make sure your followers know the beach you're at is Hawaii and not Galveston. You can also make custom filters for your big day with your hashtag and a custom design! It's a great way for your guests to show off celebrating with you!
Social media has revolutionized the way we document and share our special moments, and weddings are no exception. By incorporating social media into your wedding experience, you can create an interactive and immersive environment for both you and your guests.