Now that weddings are starting to happen this fall, that also means bridal showers are going to be happening as well!  Whether you are hosting a bridal shower, or you are attending as a guest, we have the answers to all of your questions!
How to plan a bridal shower?
The very first thing you should do is decide on a budget.  You will then be able to plan everything else around that budget.  You don't want to start booking things without having a general plan for how much you want to spend on the shower.
The next step is to set a date!  This is something you will want to discuss with the bride and some of the other key guests (like the mother of the bride) just to make sure you are picking a date that works for them!  You don't want to choose a date that doesn't work for the bride!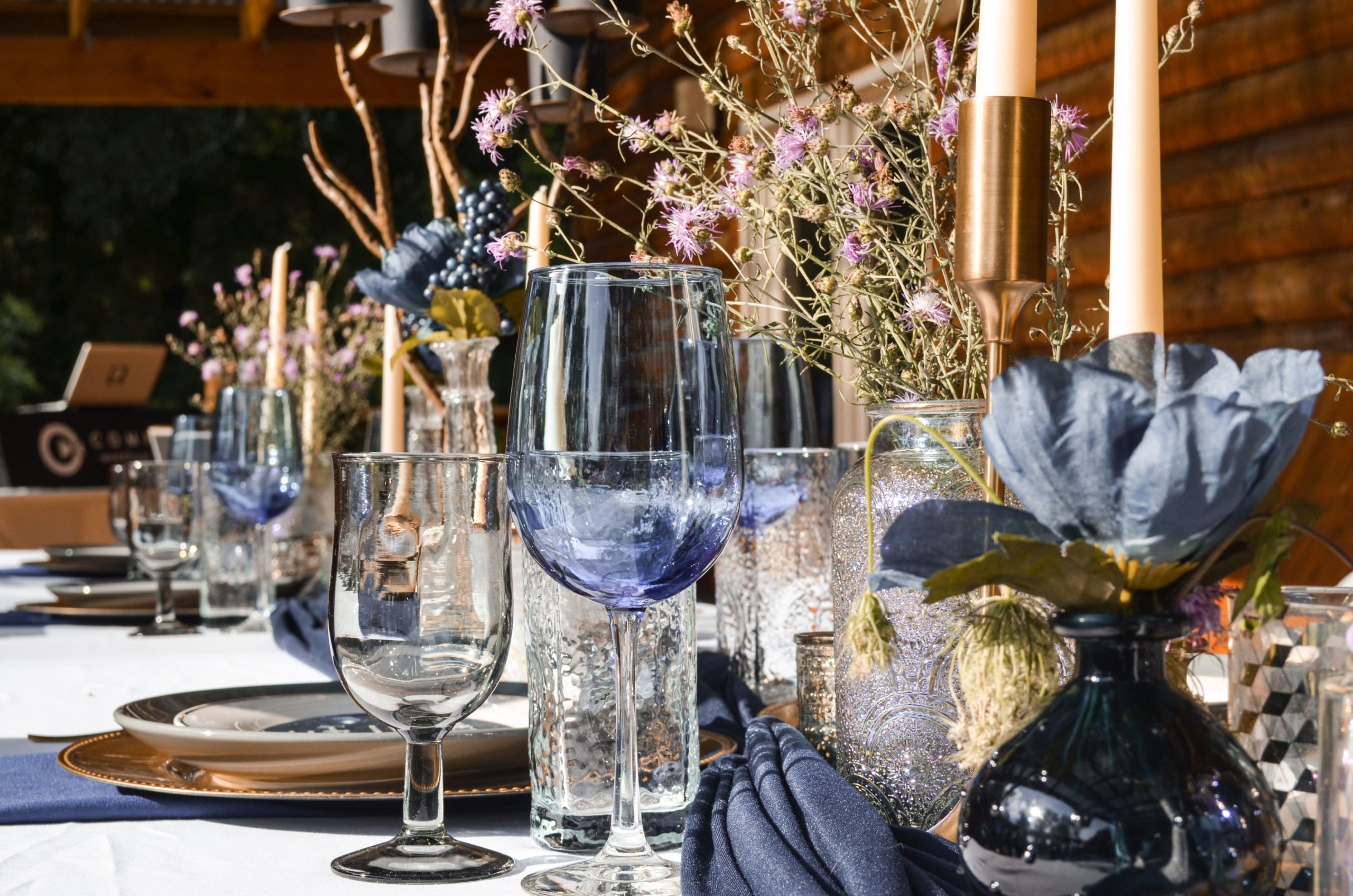 Guest List
Once you figure out a date for the shower, you can start to create the guest list!  This is something you can create with the bride, mother of the bride, other bridesmaids, etc.  You want to make sure you don't forget anyone, so having multiple people creating the list will really work in your favor.  Another thing to remember about bridal showers is that they are usually an event for women only; and only invite people that are invited to the wedding- things could get messy if you invite someone to the shower but not the wedding, or vice versa.
Where
Next, where will the shower take place?  Whether you are wanting a simple shower in your backyard, or at the local park, or even renting out a venue for the day, you will want to nail that down as soon as you can.  Once you know where your shower is going to be, you can then start planning everything else that comes with the shower!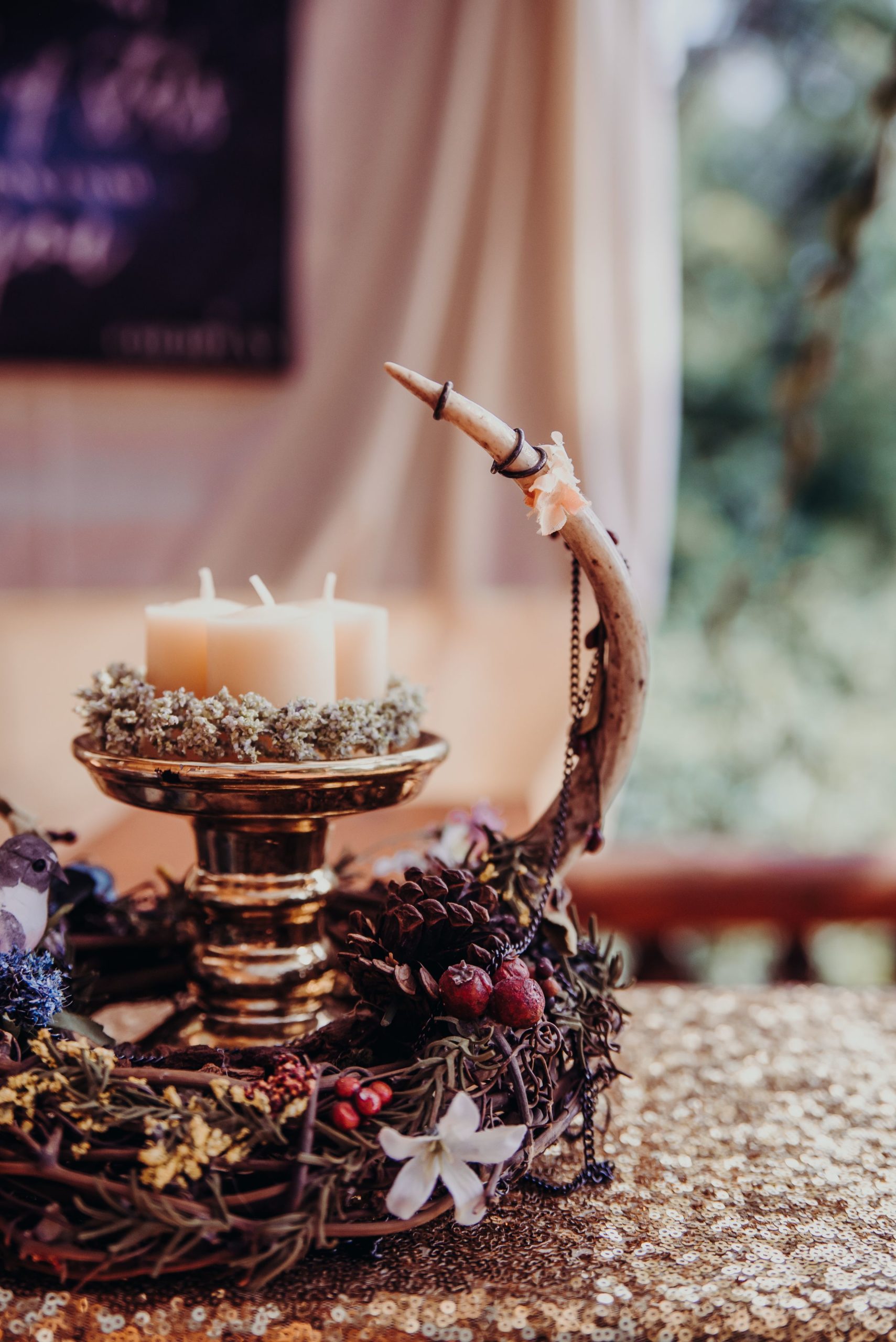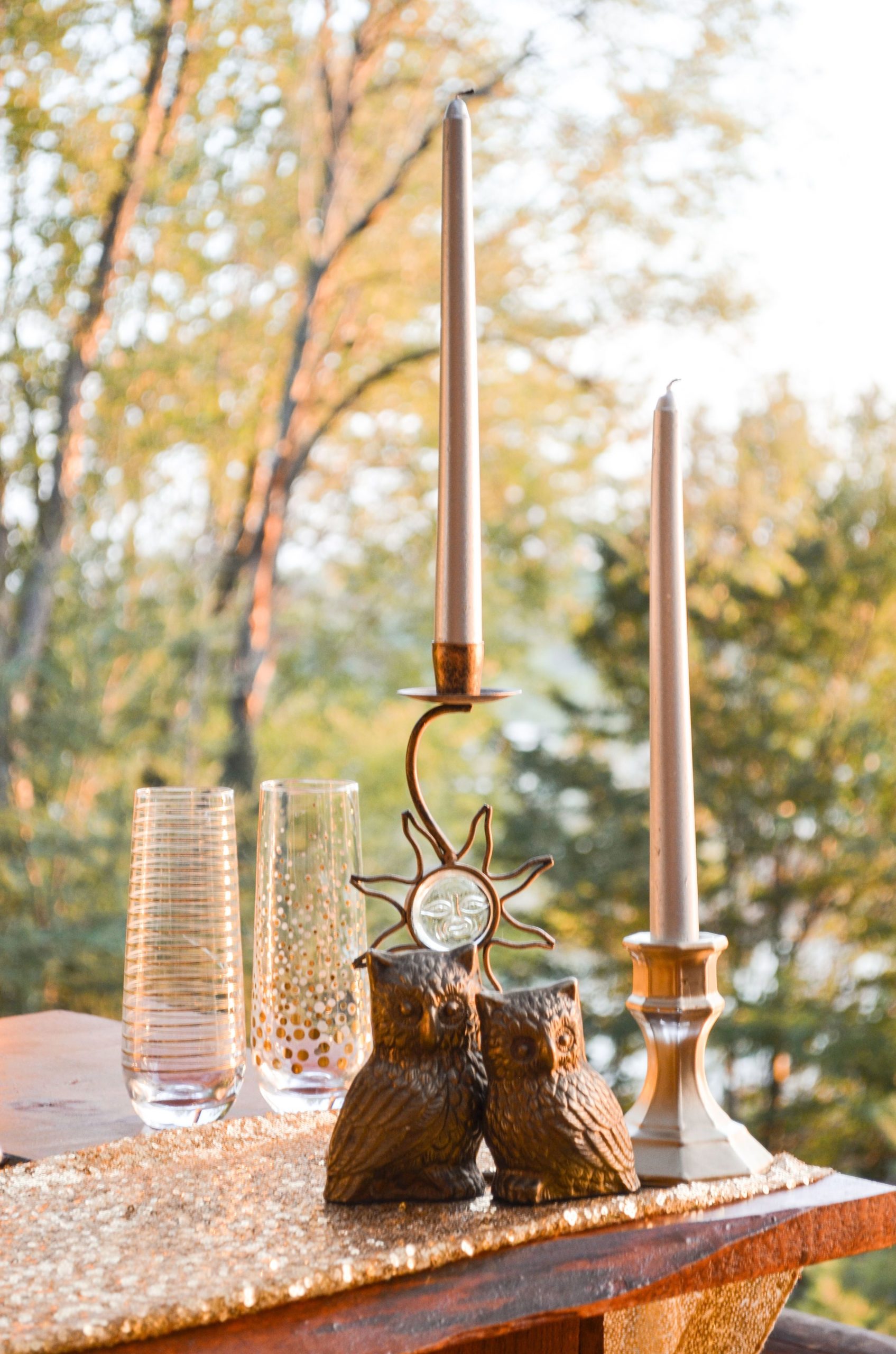 Theme
The next thing to think about is the theme of the shower!  Some ideas for themes are: tea party, backyard BBQ, champagne brunch, Gatsby, pajama party, country chic, nautical, etc.  Whatever it may be, you will want to figure that out before you send the invitations just so your guests know the theme so they can dress appropriately.
Invitations
Now, you have your guest list, location, and theme all set, it is time to send out the invitations!  The invitations should be sent out anywhere from 1-3 months before the shower to give your guests enough time to RSVP!  There are lots of websites online that have templates for invitations all set, so you can just fill in your info!  The invitations should have the name of the bride on there as the person you are all honoring, the date, time, and location for the shower, where the bride is registered, and finally the contact info for the host so your guests know who to RSVP to, and also the date they need to send that in by.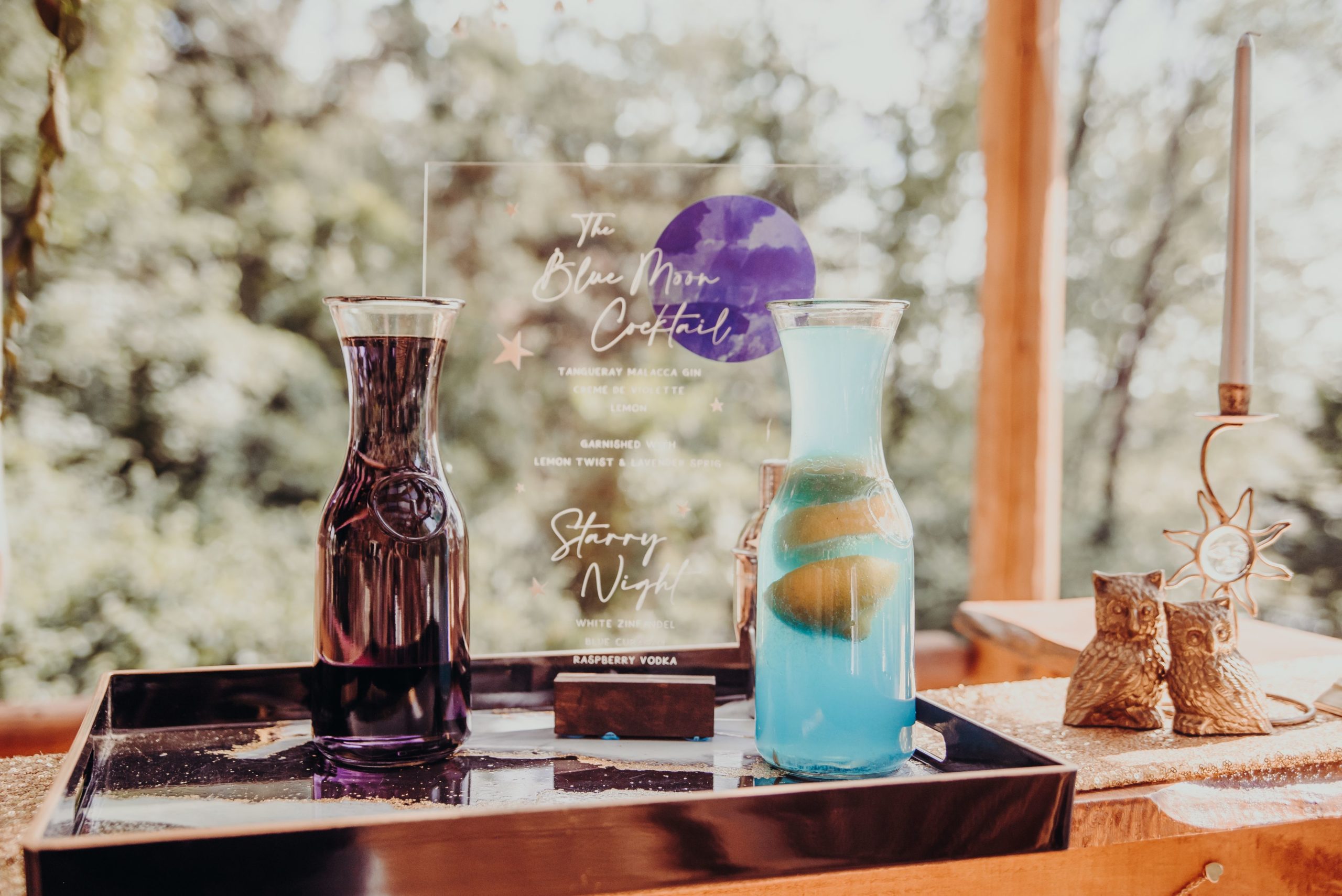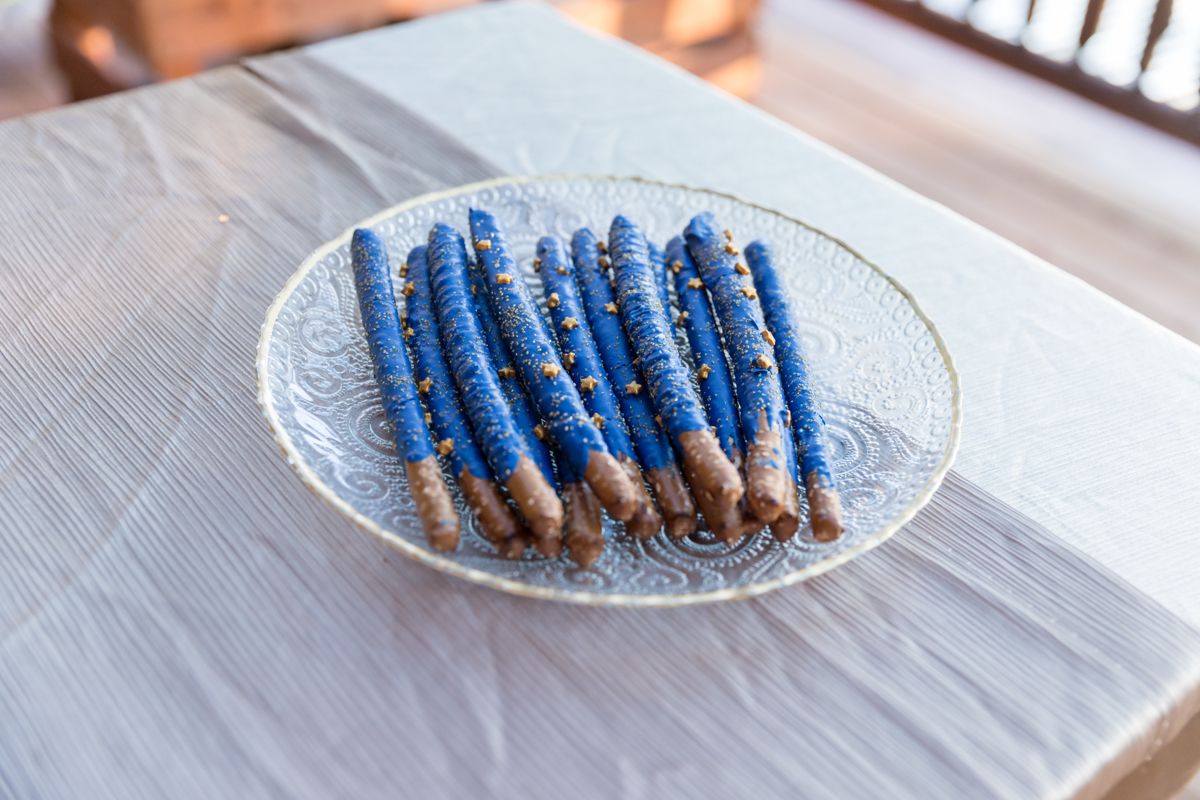 Catering
Next, you will want to think about what kind of food/drinks you will have at the shower!  You can do a buffet, have a table of appetizers set up, or even have a plated meal; whatever you choose, you will want to plan exactly what kind of food you are having, and if you wanted to add some snacks too! Even if you wanted to hire a caterer to take care of all the food and drinks, that is fine too, you will just want to get a menu together!  Then, once all the RSVPs are in, you will know exactly how much of the food you should buy!
Decor
This next part is my favorite part of planning the bridal shower: the decor!! Since you have already thought of your theme, you can now start thinking about what decorations will make that theme come to life!  You can do banners, balloons, centerpieces, linens, streamers, pretty much anything to make your party look amazing!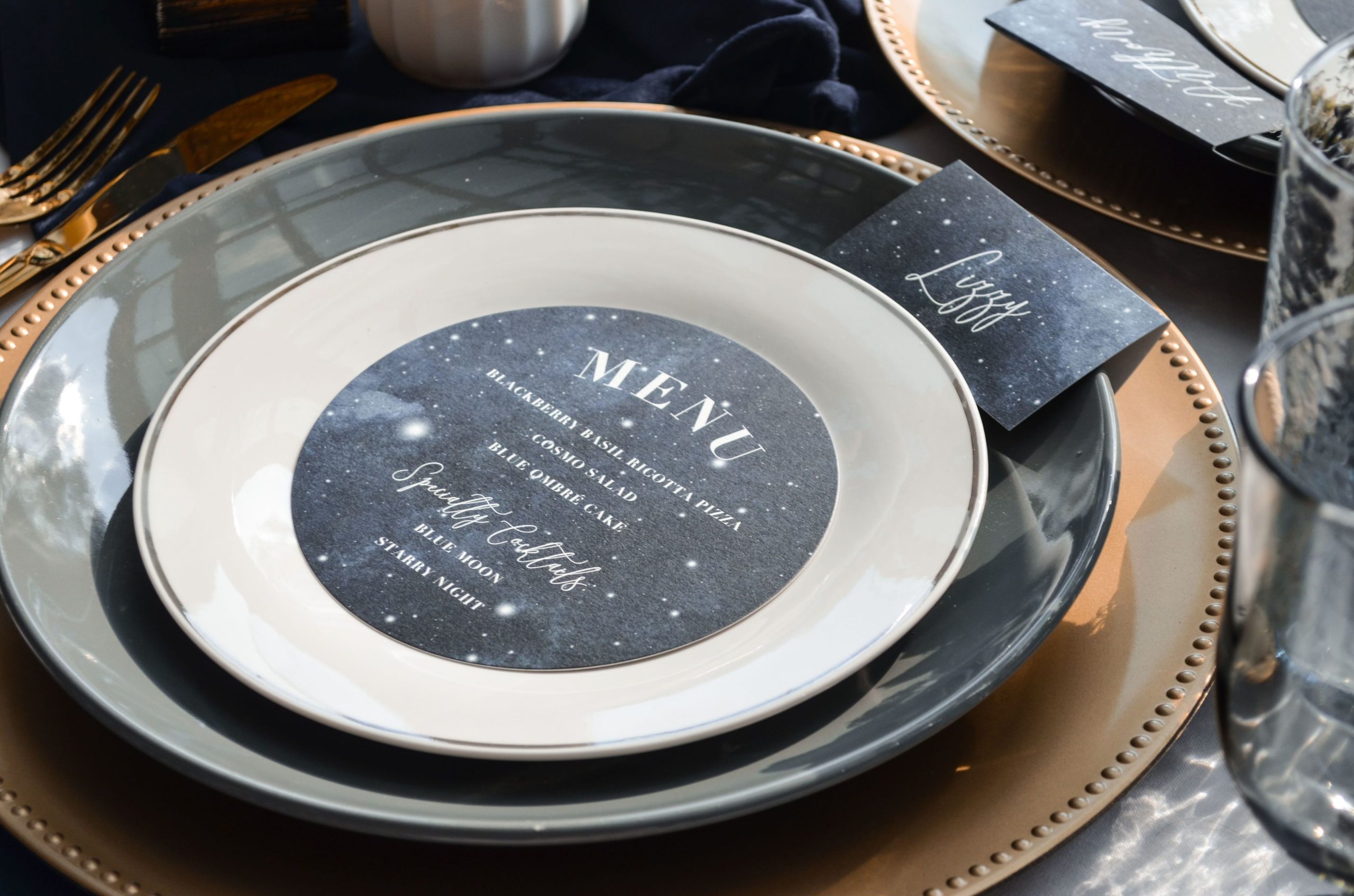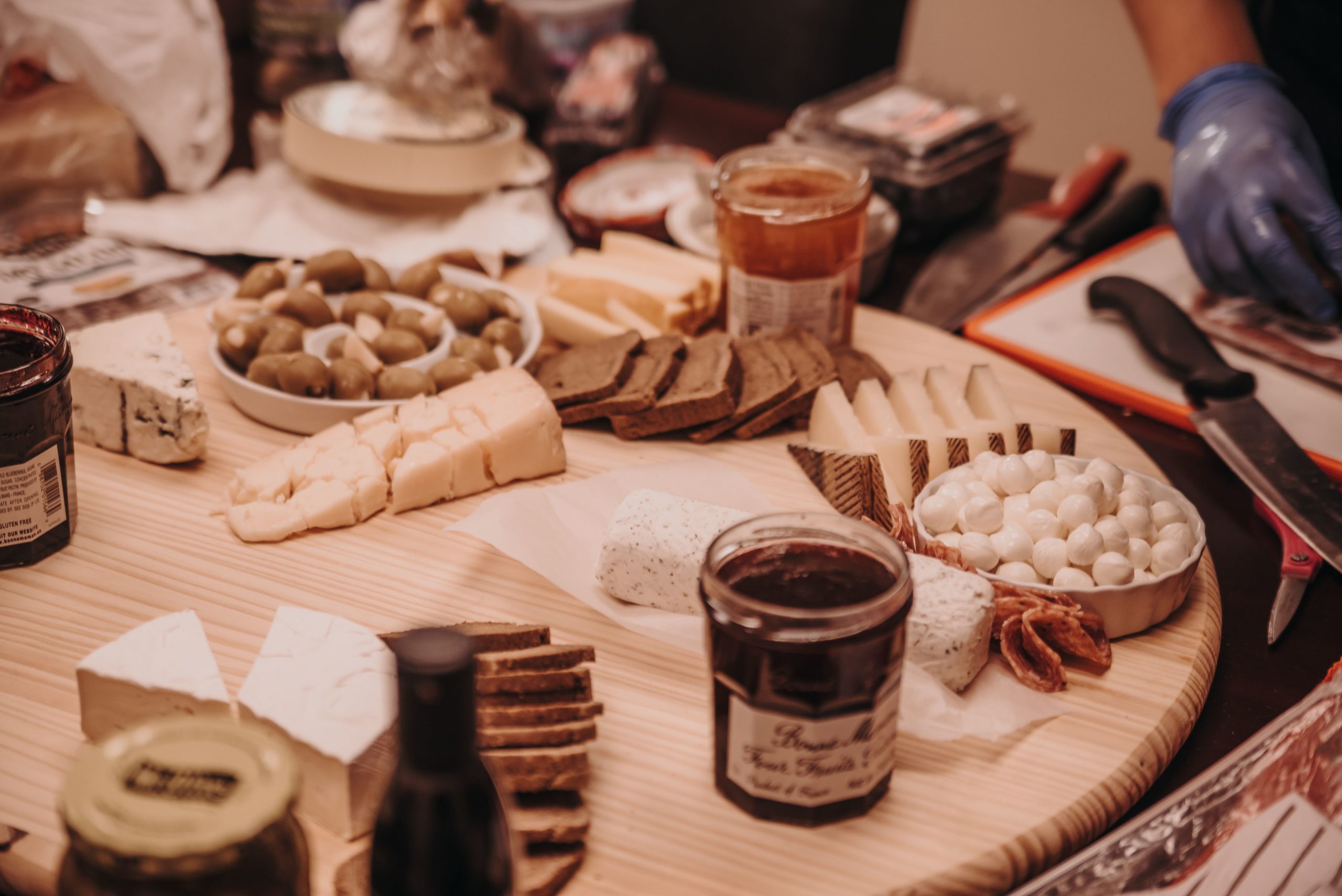 Activities
One component of bridal showers that is always fun is the games!  There are so many games that you can play at bridal showers, but here are some of our favorites!

Bingo– The idea for this game is to have blank Bingo boards on the tables, and the guests will fill in the blanks with things they think the bride will get when she is opening her gifts!  Things like silverware, plates, cookware, towels, etc.  Then, once everyone has filled up their boards with their guesses, the bride opens the gifts, and each time she opens something that is on the board, you can put an X on it!  Finally, once someone gets a Bingo they will receive a gift! (we will get into party favors next!)
Bride Trivia– This one is always fun because if you don't already know everything about the bride (in which you will probably rock this game) you will be able to learn more about her!  Each guest will get a list of about 10 trivia facts about the bride, things like where she was born, her birthday, favorite food, a favorite song, where her fiance proposed, where she met her fiance, etc.  Then, as a group, the host will go through the questions and the guests will all shout out their answers to try and get the correct one!  The bride will then answer each question and each right answer you get, you get 1 point!  In the end, the person/or people with the most points will win a prize!
Bridal Pictionary/Charades– Everyone knows the infamous Pictionary and Charades games, well these versions have a fun wedding themed twist!  For these games, you will want to split the group into 2 teams.  Write anything wedding-related on cards, and have the guests draw what's on the cards, or act them out and see if their team can guess what they are drawing/acting before the timer buzzes! If they can guess correctly in time, that team gets 1 point!  The team that gets 5 points first wins prizes!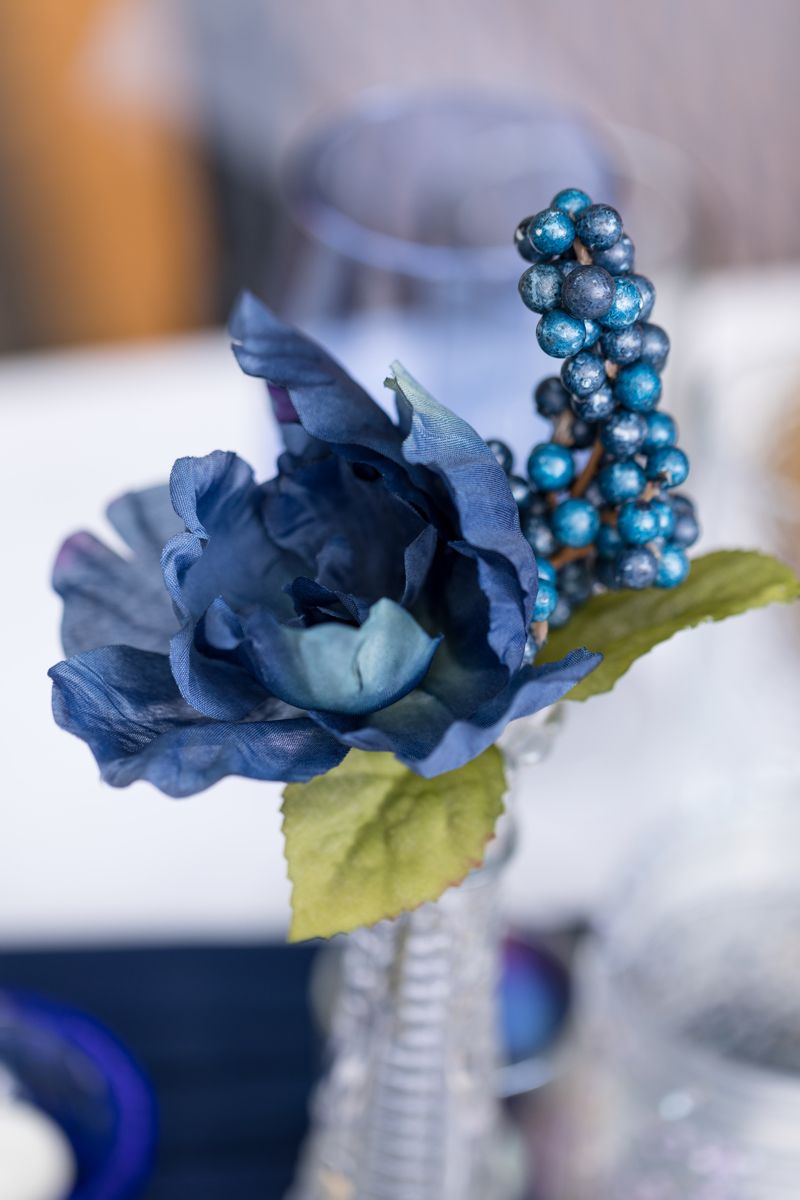 Prizes
Now that we just went over some fun games you can play at the shower, you will need to think about what prizes you are going to give away to the winners of the games!  These prizes can be anything from lotion, jewelry, self care kits, homemade treats, gift cards, and even the centerpieces can be prizes too!
Playlist
Lastly, you will want to think of a party playlist for the shower!  You don't want everyone sitting in some awkward silences, so making a playlist beforehand will really help you out so you don't have to worry about music the day of!
And that's it!  You have now successfully planned out the bridal shower, now, how should the shower timeline go?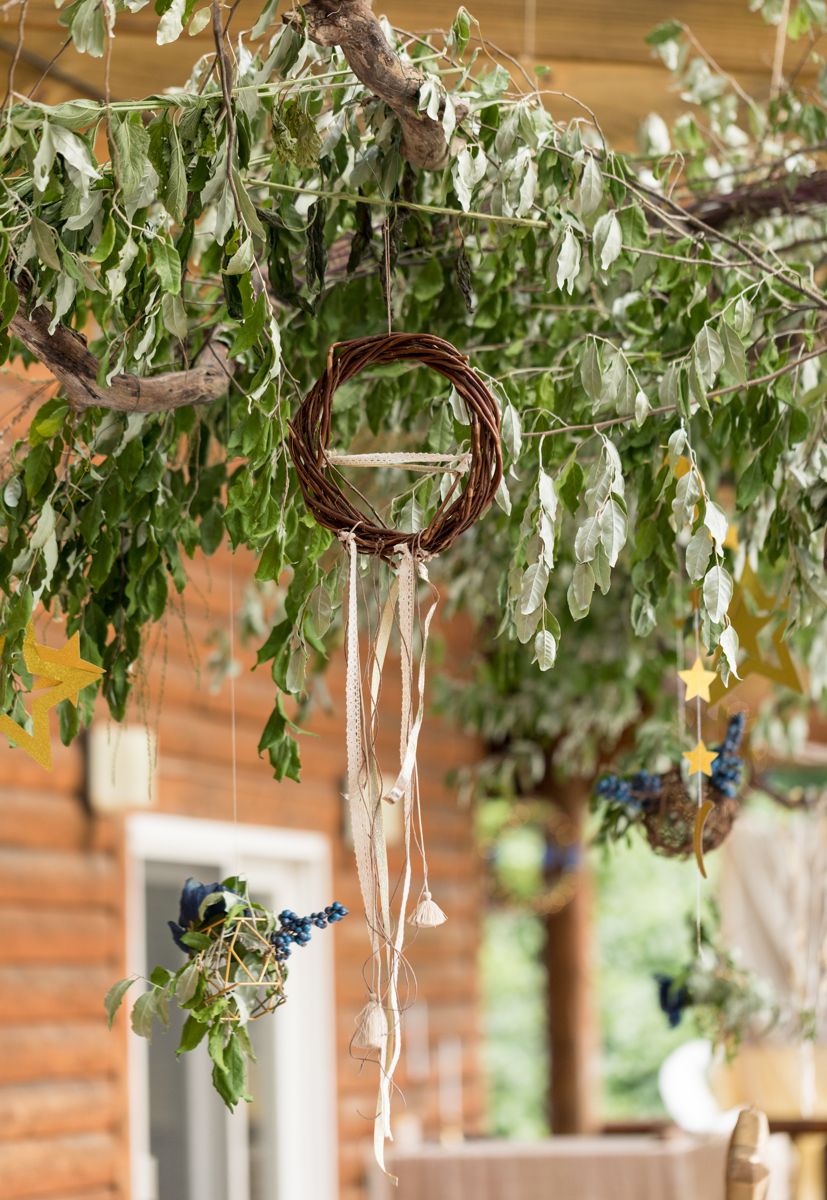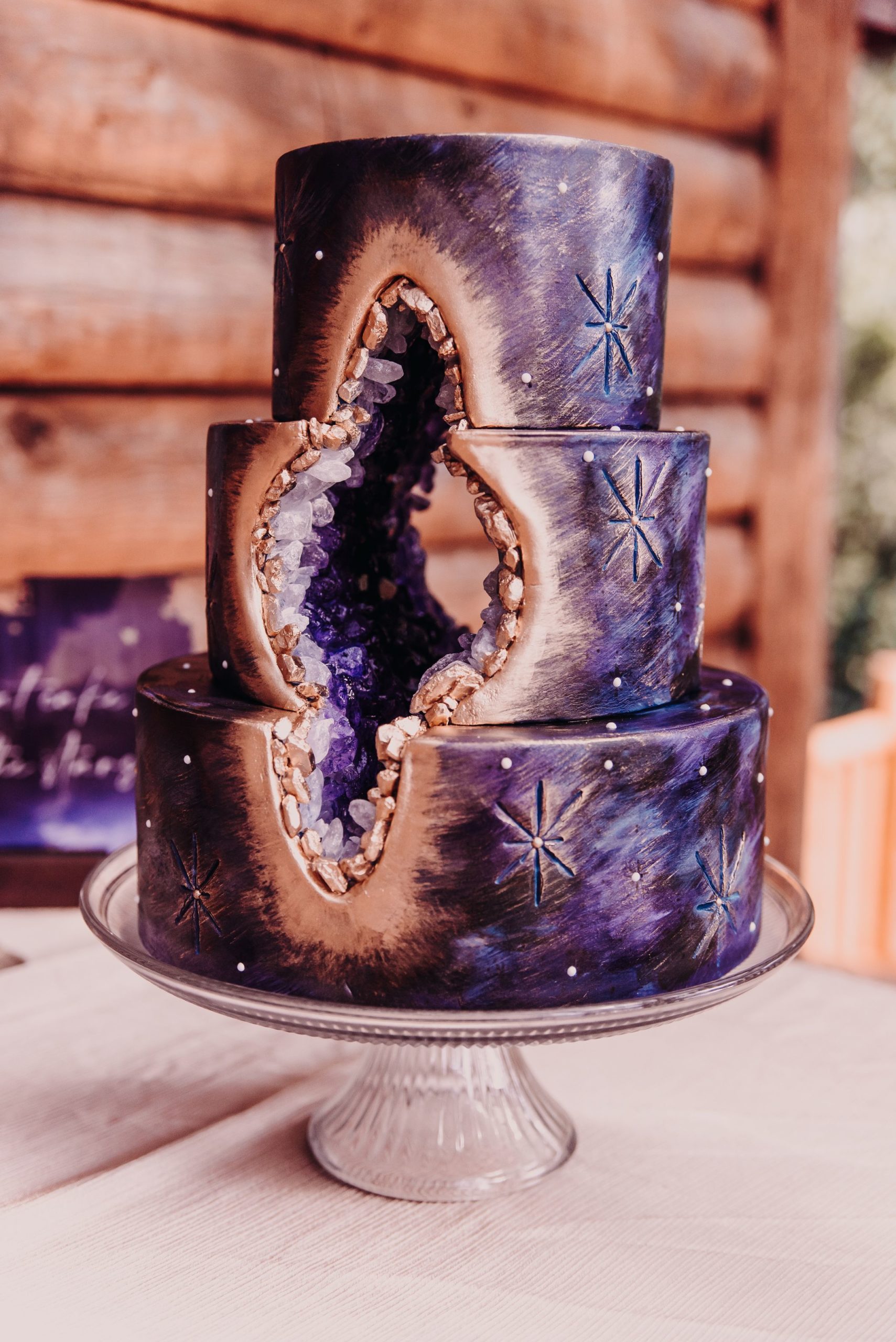 Bridal Shower Timeline
Here is a quick rundown of how a basic shower usually goes:
Get to the venue and set up decorations, gift table, guest tables, etc.
Guests arrive
Eat food (whether if it is a buffet or the guests are mingling while picking at some apps, now is the time to do that (you don't want hangry people at the shower!)
The host makes a speech (basically just introducing themselves and saying thanks to everyone for coming)
Play games!
Open gifts (if the bride decides she does not want to open all the gifts at the shower, you can just end the shower after you play some games)
Everyone leaves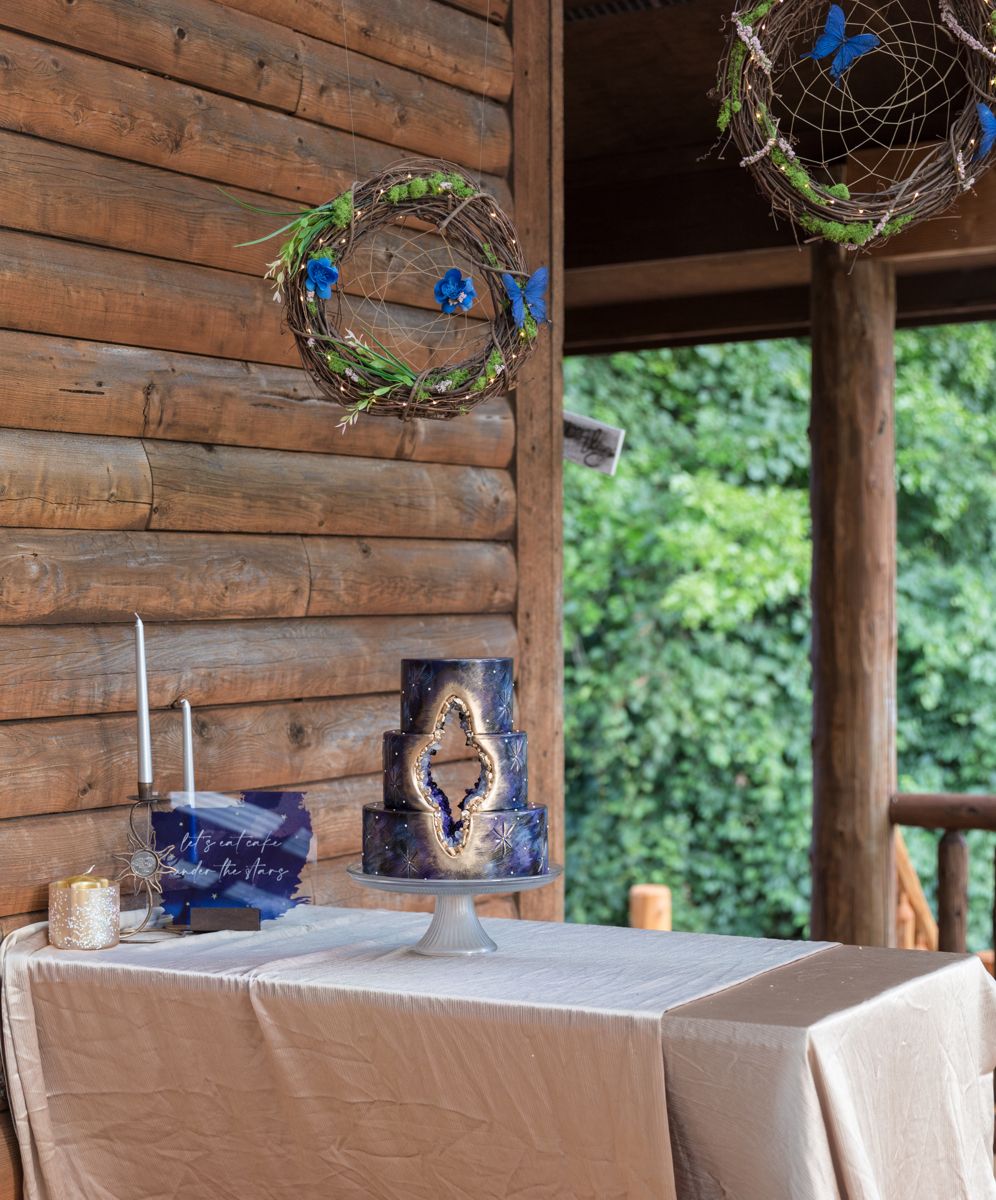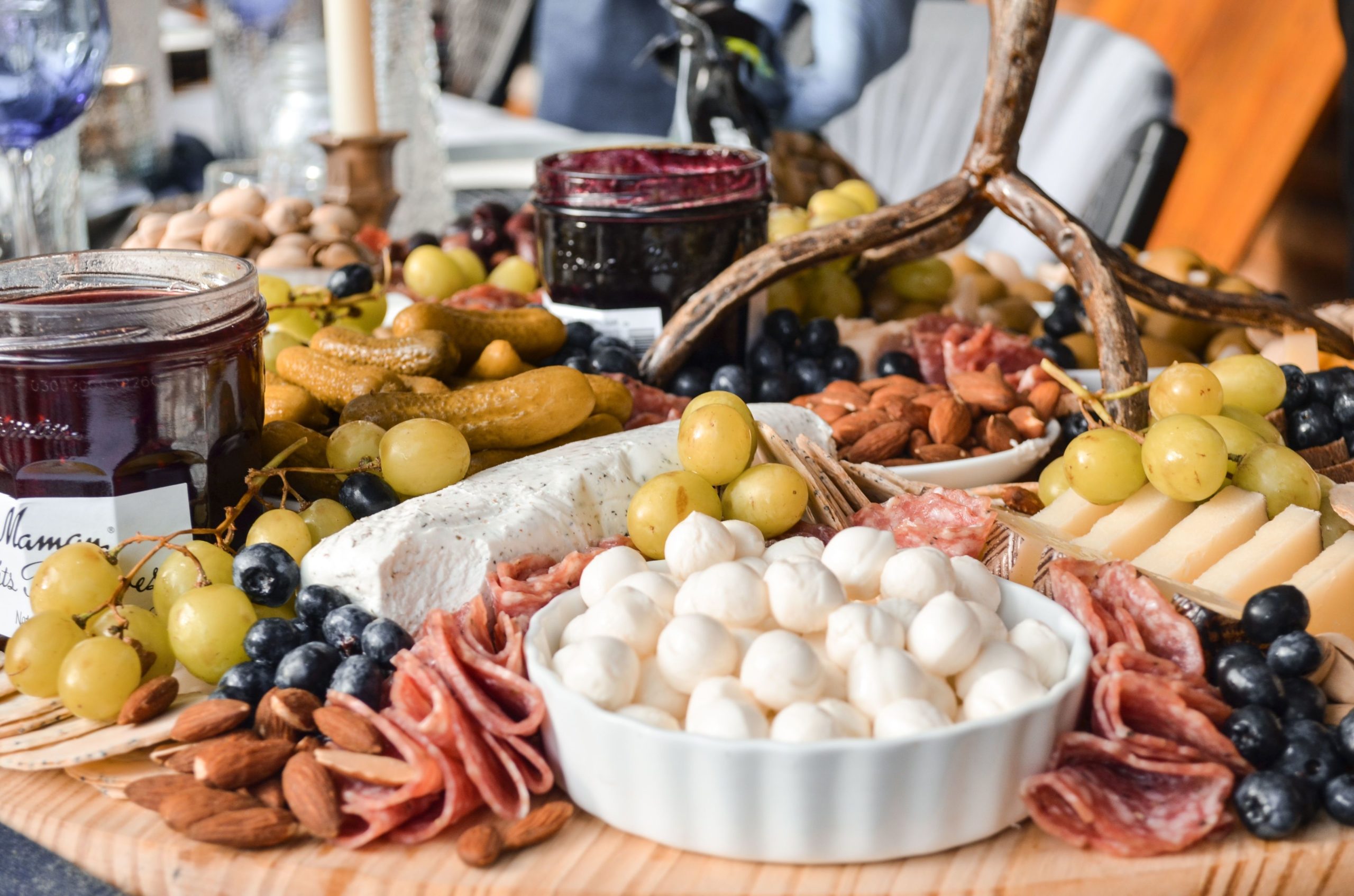 FAQs about Bridal Showers
Who is the host of the bridal shower? 
The Maid of Honor/Matron of Honor is usually the host of the bridal shower.  (It could also be the mother of the bride or groom too!)
Should you have a theme for a bridal shower?
Yes!  Themes make everything more fun, especially if you are having people dress according to that theme!  Having a theme also helps out with when you are getting decorations!  Your theme could even just be pink!  Just so you know when you are getting decorations, to get things that all go with pink!
How long do Bridal Showers usually last? 
Bridal showers typically last 2-4 hours!
Should I get a bridal shower gift AND a wedding gift?
Yes!  You should spend roughly $25-$75 on the bridal shower gift (depending on how well you know the bride).  Since the bridal shower is more just about the bride, your gift could be something that she could use herself; or if you are not sure what to get, you can always check out the registry and get something off of there!  The registry the bride and groom make is for bridal shower gifts AND wedding gifts!
How should you dress for a bridal shower? 
What to wear:
Dress to impress, even if the theme is casual!  (Best to avoid jeans and a t-shirt)
Wear pastels, neutrals and bright colors to match the celebratory tone of the occasion
Floral prints are a great go-to
Wear something comfortable in case there are active bridal shower games
Accentuate a neutral dress or top with bold shoes or accessories
What NOT to wear:
White!  Odds are the bride will be the one wearing white, so you don't want to steal her thunder by wearing white too!
Black.  This is a celebratory event, so you don't want to be dressed all gloomy like you are going to a funeral.
Don't wear anything too tight or revealing.  This point is probably self-explanatory, but we like to mention it just in case.  This is a bridal shower, not a night club where you are trying to pick people up, so you don't need to wear anything too provocative!
Planning a bridal shower is so fun because it is a day for just the women to get together to celebrate the bride!  Now, since you now know everything about bridal showers, make yours one to remember!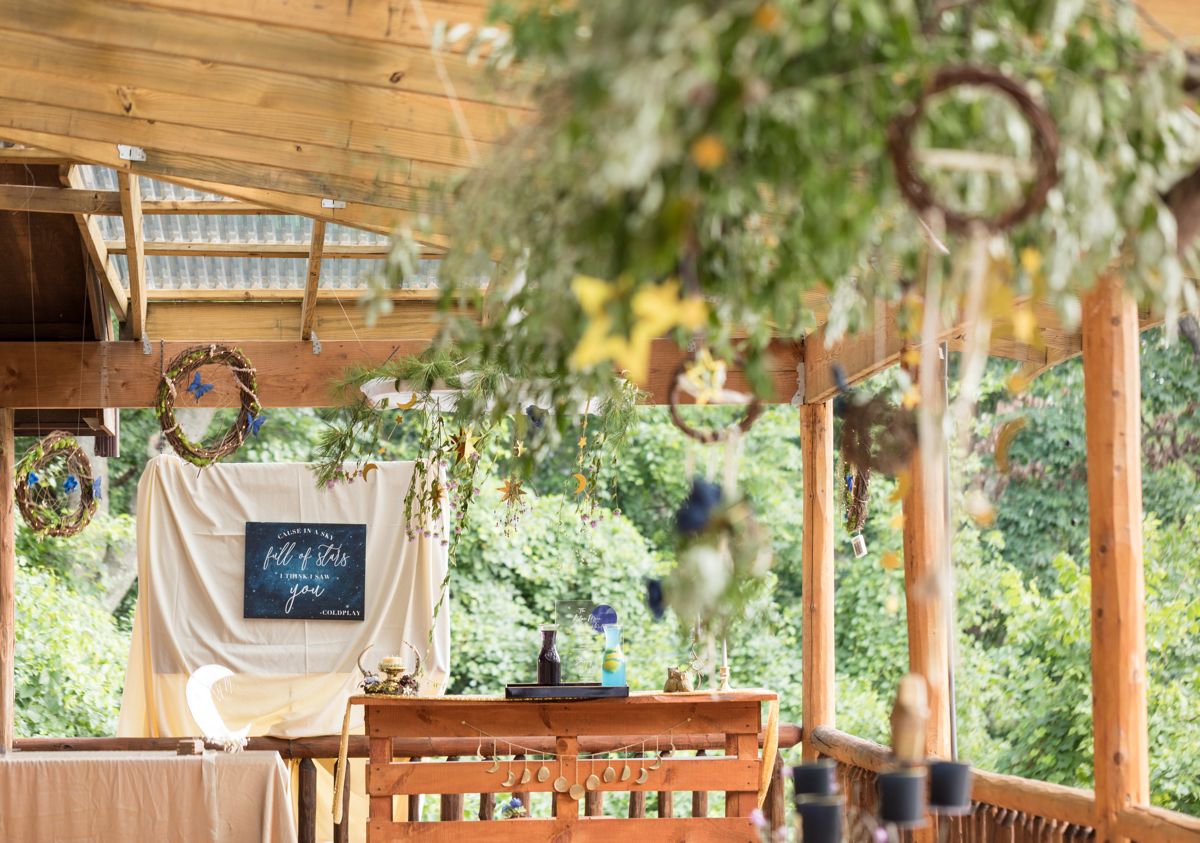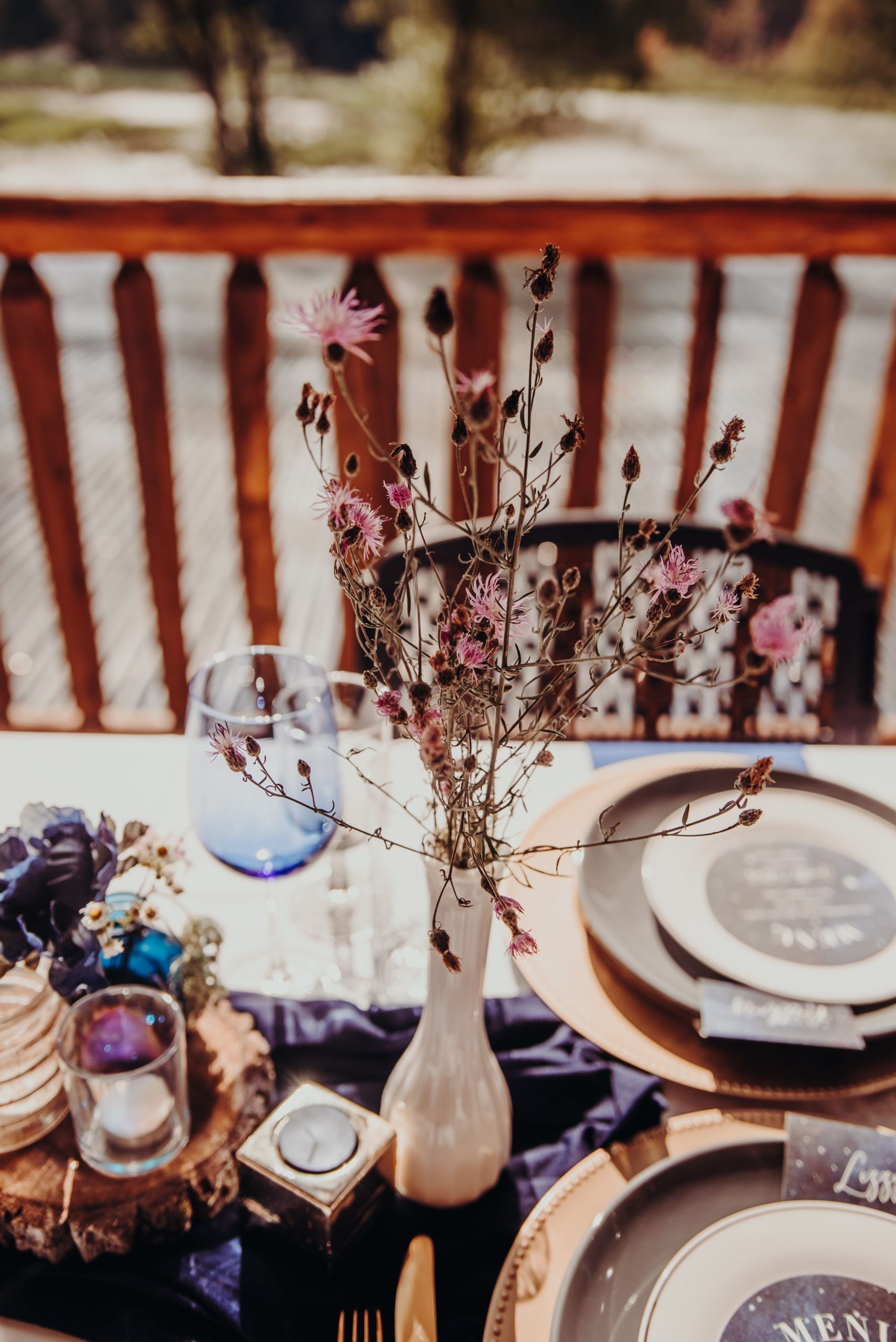 The photos you see are courtesy of Stephanie Traynor Photography, Bamboo Dreams Photography, Lo Brands It, and Magic Moments Photography. Thanks to the Michigan Wildlife Conservancy for hosting and 1945 Event Co for decorating/design.  Other special thanks to Lincoln Alexander from Flour House Cakes and Co. for the breathtaking cake, Patti and Renee from Catered Creations for the food, Amarina Priest, from Knot in the Hoop, for the custom made dream catchers, and Madison Datchler with YumTown USA for the beautiful cheese board and plate design!
Complete Weddings + Events in Grand Rapids, MI
With so many services under one roof, your wedding planning just got easier! Mix and match our services and packages to meet your wedding or event needs and budget. The more comprehensive the package, the more money you'll save. Let's connect so we can build you your custom package. Complete Weddings + Events is Grand Rapids' leading provider of event and wedding photography, videography, lighting, coordination, DJ services & photo booth rental.