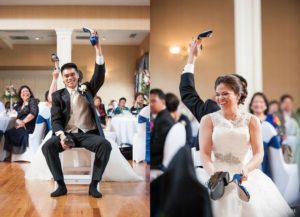 Things You Will Regret Not Doing On Your Wedding Day
Wedding games
Wedding games could be a really fun part of the day. It allows everyone, including the bride and the groom to relax for a while. It also helps them to interact with the guests less formally. Furthermore, it binds all the guests together to make a joyful environment rather than individuals standing in different corners chit-chatting on topics of interest.  On top of all of that, if you're up for it, who does not want to play Jenga at a wedding reception.
Saving on things that no one will notice
When it comes to money, weddings can be sweat. A huge amount of money is required to make the special day a perfect experience. But there are always items and expenditures that are simply regarded as fillers and could be skipped without even anyone noticing them. They do not affect the overall experience. So, don't forget to choose wisely where to spend the money. This way you would save a great amount of money. You could use that for a fancy honeymoon or as savings for the future.
Getting a videographer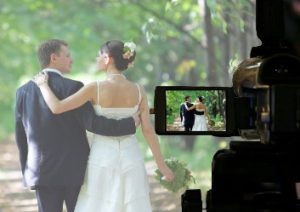 A videographer alongside a photographer is a great combo.  Videos or short films of the moments of joys and embarrassment throughout the day would be a great sight to watch a few years down the road. Combined together they serve as a time capsule that you could open whenever you want, watch them, and put them back without any hassle.
Do not freak out on small ups and downs
A wedding can be hectic, stressful, and tiring. There could be some booboos and things could go in a little less organized manner. But this does not mean that you need to freak out. You could always hire a wedding planner to be on a safe side but remain calm in the situation and don't let small things make the wedding glow go away.
Getting a professional makeup artist to do hair and make-up
Adding on to the Wedding glow hiring a professional makeup artist is the way to go. This would help you to concentrate on a lot of other things than hair and make-up. They would simply doll you up and get you to stage-ready without any stress. Plus, this is your big day, you could spoil yourself at least this bit. And you know what! Hanging around without your bridal party while getting all of this done is the best feeling of all.
Booking a great hotel for the wedding night
After a joyful yet long day, all you need is a little rest.  Someplace to relax and enjoy the privacy with your partner. So do not forget to book yourselves a honeymoon suite for the night with flowers and high-quality champagne at a fancy hotel. This is your first night together, you need to have fun. From this moment onward,  your life is all about commitment and taking care of each other.
You Gotta Eat
Don't forget to eat enough throughout the day. This will get you going and keep the energy you need to meet all these people. You would also be consuming alcohol throughout the day so it is important to have proper meals so that it does not affect your health. Your health is more important than anything else.
Side note
Do not forget to taste the dessert in the end.
Invest in a good DJ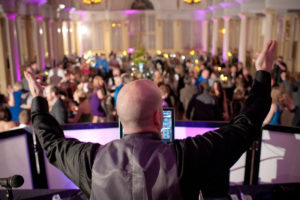 Music is essential for every wedding. Investing in a good DJ would keep your mood uplift throughout the day as they would be able to play the best music required for the situation. after-parties are also really fun if you have a great DJ
Complete Weddings + Events in Fort Lauderdale and South Florida Areas
If you're planning a wedding in Fort Lauderdale, FL, then you've landed at the right place! Now that you've said YES! to spending your life together, you have some exciting decisions ahead. At Complete Weddings + Events planning, wedding events are what we do best.  Complete Weddings + Events, Fort Lauderdale's leading provider of event and wedding photography, videography, lighting, DJ services & photo booth rental.