NOW BOOKING FOR 2024 & 2025 • REQUEST PRICING NOW
Wedding DJ
Complete Music Event Services
Wedding DJ
Most people have a "get up and dance!" song, a song that pulls an entire room to the dance floor. That's the power of music, and the power of an excellent DJ is knowing those songs! At Complete Weddings + Events, we know that the soundtrack for your wedding day is an essential piece. We specialize in finding outstanding wedding DJs to create the perfect vibe at every moment on your wedding day. 
Check Price & Availability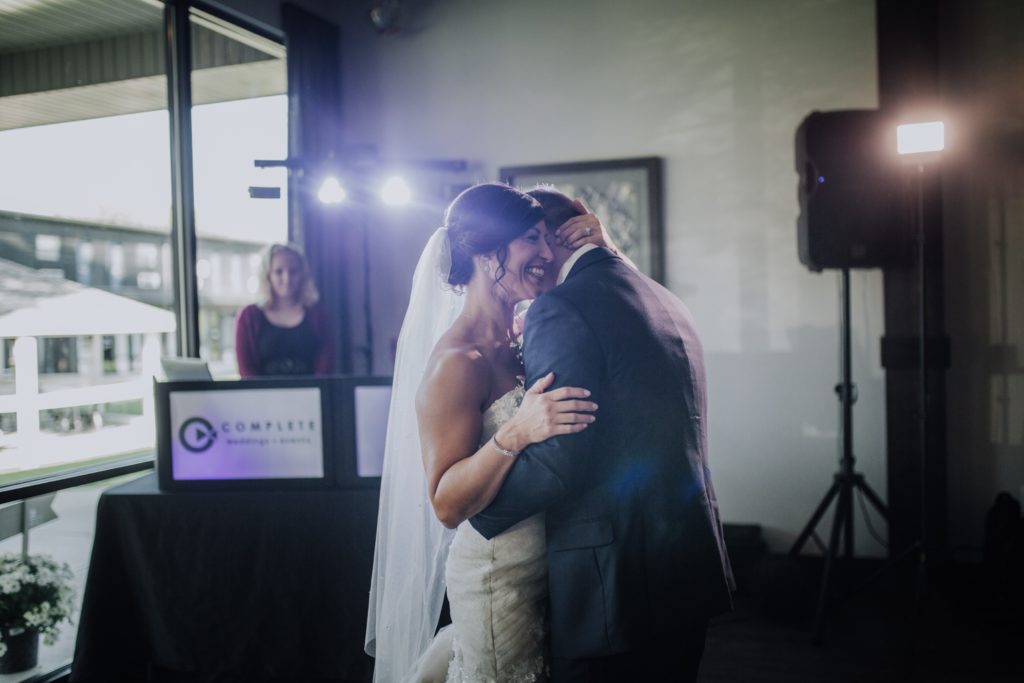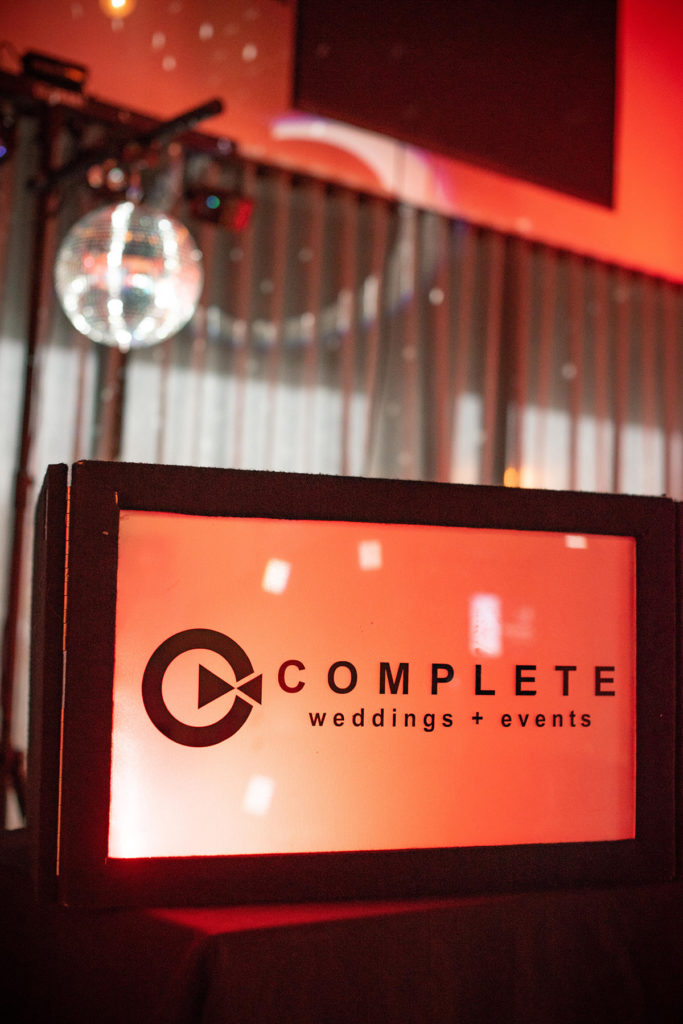 Discovering Your Wedding DJ
Knowing what makes a good DJ is necessary when choosing the right DJ for your wedding. You want somebody passionate about music and about sharing that love with a crowd. The only way to get a real feel for a DJ's style is to ask for a sample of their work. They should be skilled at creating a playlist with different kinds of amazing music that will keep all of your guests in a good mood — for the romantic slow dances just as much as the twist and shout upbeat favorites.
A wedding DJ is more than just playing music, though. You also should make your selection based on how they "read the room" — can they bring you and your guests together or do damage control, if necessary? The best DJs watch the crowd to gauge if the energy is up or if it's time to slow down for dessert. Finding a DJ that can adjust the vibe will make your whole wedding that much better.
Finally, professionalism is a mark of a great wedding DJ. Being the center of attention is a part of their job, but they should also know how to keep the focus on the happy couple! This balance is what separates the good DJs from the great ones. We handpick DJs for you to choose from for your wedding day so you know you have the best at your fingertips. Having a trained individual to help keep the night's events on schedule, and guests entertained is well worth the DJ cost. Complete Weddings + Events has affordable wedding DJs at every price point ready to deliver the perfect soundtrack on your wedding day!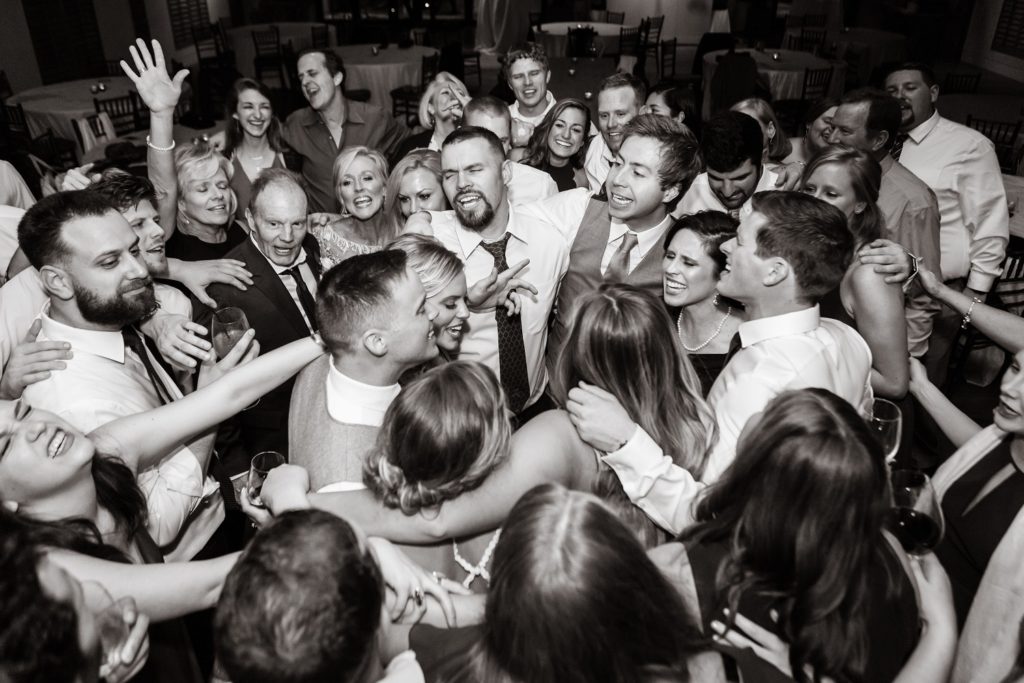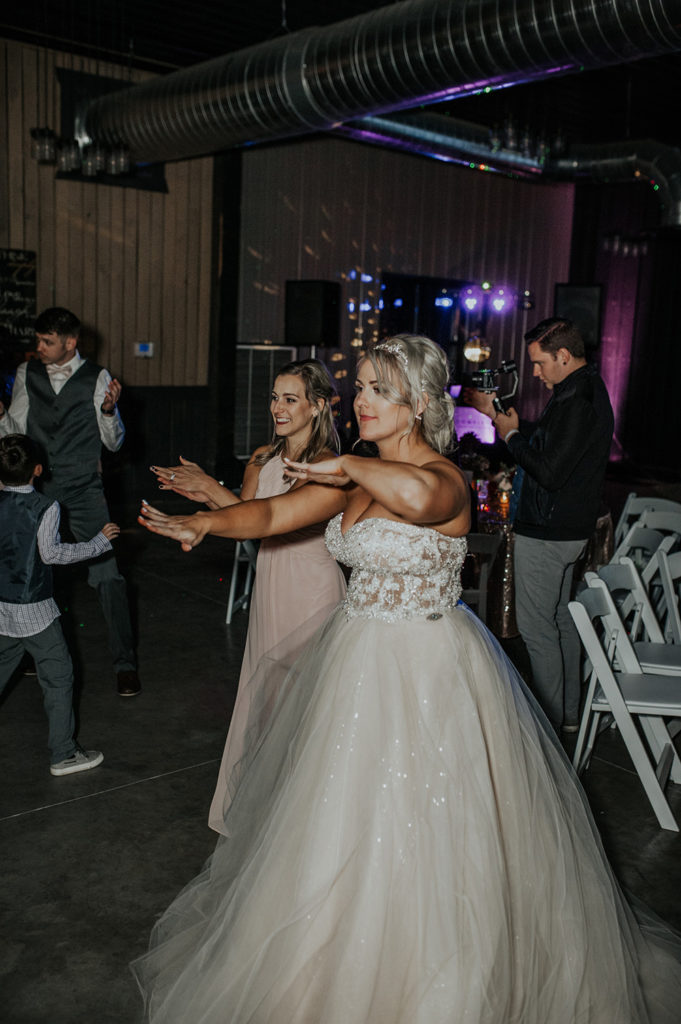 The Complete Soundtrack
Our wedding DJ services can be highly personalized for your wedding. In addition to creating excellent audio for your wedding, our DJs are on hand to keep your wedding moving along according to your timeline. Our goal is to meet and surpass your expectations. We go the extra mile with the following affordable wedding DJ services:
Emcee Service and Hands-On Coordination


Beyond the musical emcee service you probably think of during the reception, your wedding DJ will emcee to guide you and your guests through your day-of wedding timeline, making sure everyone is in the right spot at the right time: taking their seat during your ceremony, standing for toasts, and gathering around during the cake-cutting. Our DJs make sure that they help everyone know what is happening so there are no missed moments!

Hands-On Coordination


Behind the scenes, our DJs will also make sure your run-of-show stays on track. They assist in event coordination to ensure everyone from the caterers to the photographers have what they need to pull off your special day without a hitch.

White Glove Attention


When you arrive at your reception, our DJ is there to greet you and will take care of all the perks that make you and your guests feel like VIPs. They'll bring drinks for the head table and run you and your spouse your dinner plates so you can celebrate instead of spending time in the buffet line. Enjoy your celebration knowing they'll check in on guests, take any requests, and keep things running on schedule.

Professional Sound System with an Extensive Library


We know that rocking the night away requires awesome sound and perfect pitch, and we don't skimp on that. Our DJs are all equipped with truly professional sound systems with extensive music libraries. We stay up-to-date with current songs and our online planning platform always you to inform us of all your special requests, so you know we'll have whatever song you're looking for.

Dance Floor Lighting


Lighting up the night takes more than just music. We offer dance floor lighting to add some flair to the night, and offer additional room

lighting

options if needed!

Wireless Microphone


Tripping on cords is a thing of the past. We'll provide wireless microphones to keep cables off the dance floor so you can party on it!

Backup Plan


We always plan for the unexpected. Know that we've got you covered in the unfortunate event your DJ of choice is unavailable (sick days happen!). We can have another vetted DJ step in at any time to make the music and audio coordination on your big day seamless.
From the dinner to the last dance of the night, the DJs at Complete Weddings + Events are dedicated to making your wedding an epic celebration! Contact us to start putting together the perfect soundtrack for your day. While we're at it, let us help you plan your photography, videography, and lighting services (or try our photo booth rental for a quirky twist!). We can't wait to get the party started with you!
Check Price & Availability
"The DJ helped transition my wedding perfectly, and kept the party going start from finish. I couldn't have asked for a better DJ. "
- Megan B.