No matter what type of event you are planning, especially intimate ones like weddings, creating optimal seating arrangements is crucial. Event planners are now encouraged to prioritize the following considerations for ensuring the protection of guests, as well as preventing the spread of coronavirus disease. One of these considerations is the "social distancing" seating arrangements.
What Seating Arrangements May Look Like With Social Distancing
This kind of prevention practice is highly recommended during events or gatherings to secure the health of any attendee. So in this post, we will discuss the top seating arrangements that you can adopt for your next event where you can apply the "one seat apart policy" and observe proper physical distancing.
Theatre Style
This seating arrangement is typically utilized for general meetings or product launches and is also the simplest style you can do. Just like what you see on cinemas and theatres, chairs are basically arranged in consecutive straight rows.  One great advantage of this style is that the chairs are faced forward towards where the event is happening. This also enables each guest to have a clear view of what's happening.
Herringbone Style
Looking pretty much like the classroom seating arrangement, this style, however, sets up the consecutive rows of seats in an inward angle. It is perfect for training, conferences, and lecture events. Two great benefits of this style include providing the guest with a great view of the function and allow them to take notes and consume their beverages comfortably.
Hollow Square Style
For this seating arrangement, there's no open end, only four sides. The guests sit facing inwards. If you're someone who's looking to enhance interaction while still following social distancing, this seating style is your best shot. Aside from letting the attendees face each other, with proper physical distance, they can also consume their plated food and beverages much easier. Got a lot to discuss with your guests? Hollow square style is the right one to use.
Banquet Style
This arrangement, on the other hand, resembles a conference-like style with the use of a round dining table. People will sit around the table's circumference facing inwards. Such a style also promotes audience interaction since everyone can clearly see each other even they're one or two seats apart. Banquet arrangement is ideal for gala dinners, awards events, and of course, weddings.
Lounge Zone Style
If you are aiming for a formal vibe while following physical distancing, this fairly recent arrangement is the way to go. This style promotes a relaxed yet creative venue appearance with a set up that involves sofas, chairs, and bar tables. And even if your guests are one seat apart from each other, you can still maximize comfort and enhance interaction with the lounge zone style. Plus, it can even help you create a sense of space if you're holding the event at a large venue.
Whether you're planning for a wedding or a simple corporate event, choosing the right seating style while following the social distancing protocol can make a huge difference. Keep in mind that the success of your event is not the only thing that you should focus on. Instead, it would be best if you put your guests' safety above all, so make sure you pick the ideal arrangement and implement proper safety measures.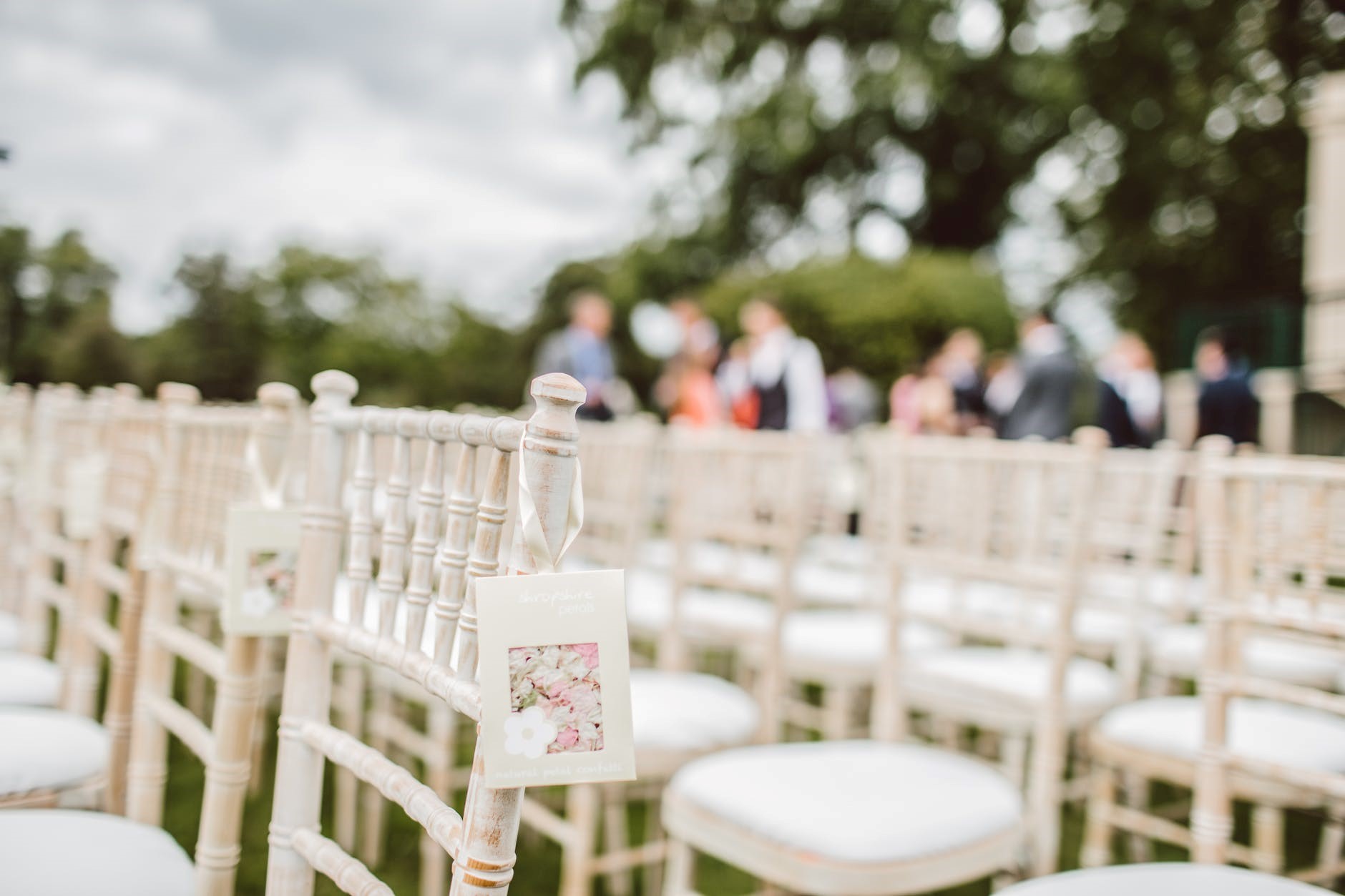 Complete Weddings + Events in Dallas, TX
If you need assistance in planning your next event, don't hesitate to contact our great team here at Complete Weddings + Events. Whether you're organizing a party or a wedding, we will happily attend to your event needs. Get in touch to find out more about our services! Dallas's leading provider of event and wedding photography, videography, lighting, DJ services & photo booth rental.