If you receive an invitation to a wedding, you should start thinking about your gift for the newlyweds. If it's a wedding where you have a registry, it's good etiquette to choose something from the list. A wedding register makes everything much easier for both the newlyweds and you as a guest. You'll know what to buy, and they'll get what they need.
If you are attending a wedding without a registry, you can have trouble choosing the ideal gift. You can get some inspiration from their wedding theme, but only if the couple has one. If not, you can opt for something more personal, made just for the bride and groom. To help you out, we researched which are the most appreciated personalized wedding gift ideas. Read below to see some of our favorite wedding gifts.
How to find the perfect gift for a wedding
The best gift you can give to a newlywed couple is a gift from the heart. You don't need to spend a fortune on a wedding gift. However, you do need to put some thought into it. Even if you are friends with just one of the partners, your gift should be for them both. A wedding gift comes as a recognition of their bond and the beginning of their life together as husband and wife. Furthermore, the present you choose should reflect their personalities or match their interests.
For example, if they are planning a sustainable wedding, it shows that they are an environmentally conscious couple. Therefore, gift them something that will highlight their love and care for the environment. You can also give them a gift for their honeymoon or pay for part of their expenditures.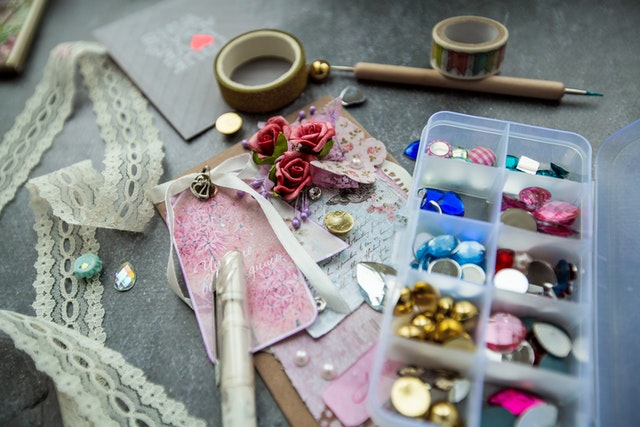 Image retrieved from Pexels
A Culinary Gift
If you know that the couple enjoys cooking and eating together, buy kitchen items for them to use. For instance, you can get them a personalized cutting board engraved with their favorite recipe, a love poem, or even their vows. Also, you can gift them matching kitchen aprons with Mrs. and Mr. written on them. Furthermore, wedding bowls are also a great idea. You may get them personalized with their wedding date or an image of the location where they wedded.
If they love barbeques and grilling, you can get them a set of barbeque utensils with their names etched on them. Or professional knives, a minifridge for their yard, and glasses for drinks with matching coasters. Wine lovers would appreciate a wine serving tray or a bottle of fine wine with a personalized label.
A Traveling Gift
When you are close enough to the couple to know their passions, you can use them to pick the perfect wedding gift. If the couple loves to travel, you can gift them personalized luggage. You can even include personalized faux leather luggage tags with their initials. They can use the luggage on their honeymoon and take them on any other adventure they will have together.
You could also give the newlyweds a personalized decorative world travel map. Have it nicely framed and etch their names and wedding date on it. You can also provide the happy couple with different colored pushpins. They can then use the pins to mark the places they traveled to and the places they have on their bucket list.
However, if you don't have enough room in your house for placing large suitcases or another present for the happy couple, and you are supposed to hold onto them for a few months before their wedding, there are many storage options you can choose from. Having so many options on the market can save you the trouble of filling your house with unnecessary items, even if it's just temporarily. For instance, you can rent a mobile storage unit or a container to keep those items safe until you need them. And if you need to store valuable or fragile items, you can even choose climate-controlled containers with a security system.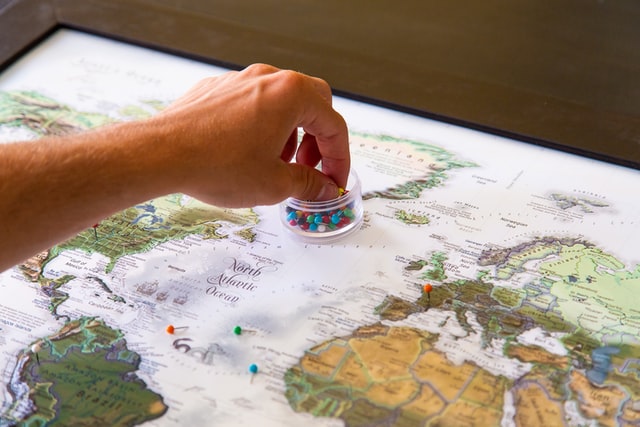 Image retrieved from Unsplash.
A Starry Gift
Most couples treasure significant dates in their lives, such as the day they met, their first kiss, or their wedding day. Therefore, you can make those dates even more beautiful for the couple by turning them into constellations. Yes, some artisans can transform important dates into constellation maps. They need the exact date and location, and voila! You have one of the most meaningful presents you can give to a newlywed couple.
This gift will show the pair how much you value them and their special moments. This constellation map is one of our favorite personalized wedding gift ideas.
A Useful Gift
The bride and groom should travel in a car that fits their style on their wedding day. Or, why not, the theme. Therefore, you can gift them the ride of their life with the perfect wedding day getaway car. When the moment comes for them to leave the wedding and be off to their awaited honeymoon, they can have another unique memory created.
If they choose to have a vintage wedding, you can rent them a classy convertible. On the other hand, if they have a more luxurious wedding, you can rent them the classic white limo. In addition, you can have the car personalized and decorated with items that match the wedding theme. That will be a ride the happy couple will never forget.
Image retrieved from Unsplash.
A Memorable Gift
Couples create new memories together, and they often like to immortalize them in pictures. A photo album is an excellent present for newlyweds. You can even handcraft it yourself to make it even more personal. Then, you can add a few photos that are important to the couple.
Ask family and close friends of the couple to provide you with such pictures and place them in the album. In addition, try to find out the date and location of the events in the photos so you can order them chronologically. Write the date and a short description under each photograph, and leave a few pages empty. That way, the couple can add new memories to the ones they already have together.
You Give Value To The Gift
Whatever you choose as a wedding gift for the couple, you can make it more valuable by personalizing it. Give the gift some thought and make the gift meaningful to the pair. Whatever you do, make the present reflect the love they have for one another. If you need some inspiration, use this article as your guide for personalized wedding gift ideas, and you won't go wrong.
Complete Weddings + Events Dallas, Texas
If you're looking for more creative ways to personalize your big day, or want it all captured, contact Complete Weddings + Events. We offer multiple services you can mix and match to build a wedding package filled with all your needs to make your day a success!