You'll cherish the alone time with your bride or groom on your wedding day (or close to alone time since your might want your wedding photographer or videographer to join you) as you cruise away after your ceremony in a stellar, classy or just freaking cool car. Making this ride special or unique in some way is just another way you can add your own touch to your big day!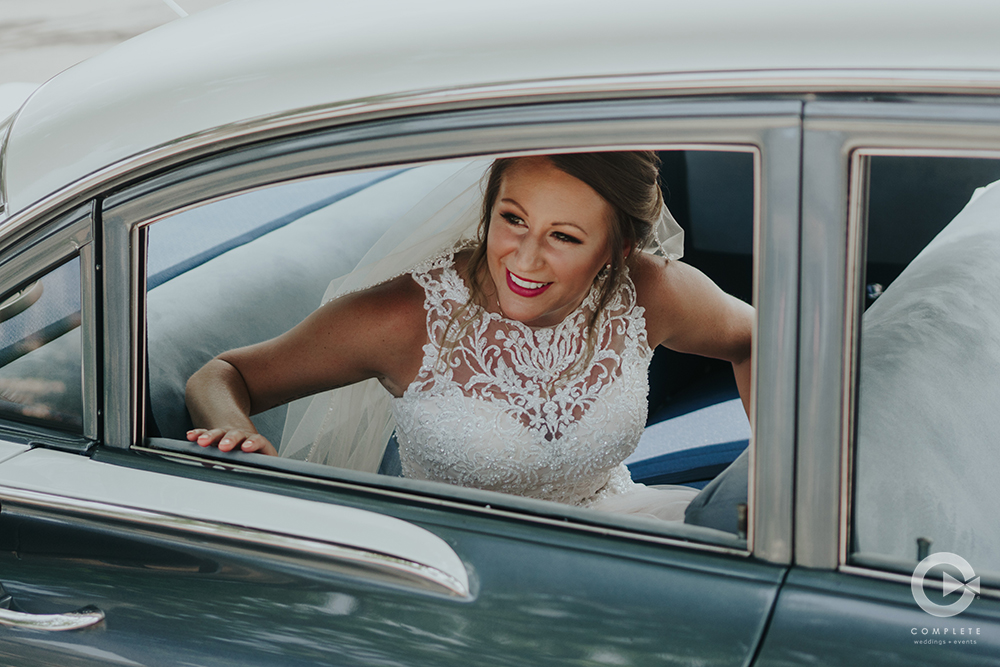 Wedding Cars:  Decor or Keep it Simple?
The tradition of leaving your wedding ceremony in a decorated car with "Just Married" on the back and tie shoes (in more recent decades cans) began over 400 years ago. Wedding guests would first throw shoes at the car, which turned into the less aggressive tying of the shoes to the back of the car, to tying cans instead so guests can keep all their shoes on!
If you want to keep it simple with no decor, you can still make a statement with a timeless wedding exit in a sparkling clean car. Renting or borrowing a car that helps you feeling classy as ever during your exit will still make the day feel special!
Many choose to add the classic "Just Married" message on the back window or as a sign tied to the back of the car to let everyone know there are newlyweds inside!
Car Rentals
Ready for a fancy car on your wedding day? One option is to search online for luxury car rental companies in your area that specialize in wedding transportation. You can also check with local limousine services, as they often offer a range of vehicles for weddings, including classic and vintage cars. Another option is to ask your wedding planner or venue coordinator for recommendations, as they may have connections with reputable transportation providers. It's important to do your research, read reviews, and compare prices to ensure you find a rental company that fits your budget and provides reliable service on your special day.
Some of the more well-known companies include:
Your Getaway Vehicle
No matter the decor, what vehicle vibe fits you and yours? The Complete Weddings + Events team of wedding photographers and videographers have pretty much seen it all when it comes to cool cars couples make a grand exit in. From beat-up trucks to classy convertibles, our collection of these beauties is below for inspiration on making a statement for your own grand getaway!
Looking for the perfect photographer for your wedding day entrance, exit, and everything in between? Complete Weddings + Events can help you find the right wedding photographer for you! Contact us to learn more about our team and wedding services!