Planning a wedding day from top to bottom takes a great deal of time and effort. Some couples want to secure the most romantic wedding venue, while others make it their priority to get the best food and wedding catering service. Not to mention the plethora of unavoidable decisions, like which dress to pick, at what table to put the distant relatives, where to put the presents, etc. After all, choosing anything special for music might not even cross your mind. However, failure to do so may put a damper on the entire wedding ceremony. More importantly, rushing at the last minute is one of the worst wedding music mistakes you can make. The perfect music can set the mood and improve the overall tone of your wedding.
There are many traditional music choices for your wedding day you can select from if you prefer them. It's a big possibility that the venue or the organizers are already familiar with traditional tunes and can assist you in planning. However, even if you've heard the notes thousands of times before, it still takes some thinking on your end to make sure everything goes as planned. Should you lean on a more modern side, the popular music options can also brighten up the reception. As with the other parts of wedding planning, it's best to start working on music as soon as possible. With this in mind, here are some of the most common wedding music mistakes and how to avoid them.
Image retrieved from Pixabay
Last-minute playlists are the worst wedding music mistakes you can make
With everything going on during the planning of the wedding, it's not unusual to leave something for the last minute. Moreover, adding additional accessories or shuffling the guest list a bit before the wedding day is doable; you don't want to rush making a playlist. This is especially true if you have a DJ or a band. By providing them with a playlist couple of weeks in advance, you're also giving them more time to prepare and practice.
Not meeting your chosen DJ or band before the wedding
Speaking of choosing the people to take care of the music, it's strongly advised to book a band or a DJ for the day. They are professionals who not only know how to play music but also how to entertain the crowd. And just like the venue, it's something you want to book many months before the actual day. The venue itself may come with one of the two options. Avoid making common wedding music mistake and think that the venue will book this on their own. Contact them to check what your options are. Don't be afraid to reach out to your friends and family as well. If you've been to a wedding with the perfect DJ or band, ask if it would be possible to get the same people for your wedding as well.
Alternatively, you can always check their portfolio. Most music artists will have samples and recordings on YouTube, Spotify, or even Sound Cloud. However, relying only on that as a reference is a common wedding music mistake you can make. Generally, music and people sound different live than when they've been recorded. Because of this, take time in the busy schedule to meet with the music masters in person as well.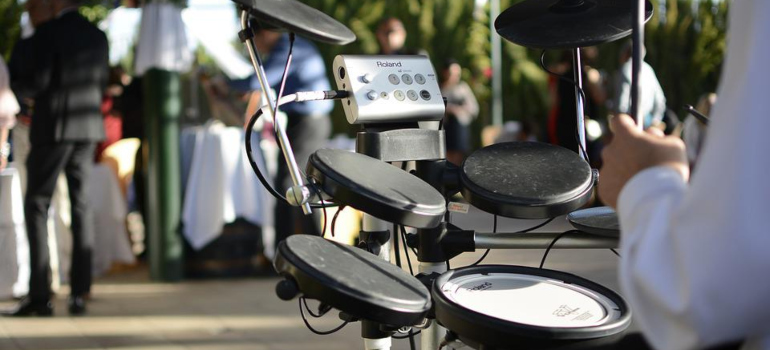 Image retrieved from Pixabay
Don't stick to just one genre of music
The other benefit of working with the music entertainment experts is the advice they provide you. One of the first things they will mention is that your wedding will most likely have guests of all ages. Due to this fact, it's not a bad idea to put some widely known and liked songs on the playlist. It is your big day, and everything should be tailored to your wishes. However, the enjoyment of the guests is equally important. Instead of spending hours and days on the playlist, make a smaller playlist of different genres and performers to give it to DJ or the bend. They will fill in the rest with similar songs and give you the complete list for approval. This way, you'll know for sure you covered almost every age demographic.
Avoid the common wedding music mistake when choosing the first dance song
Avoid choosing a long song for the first dance if you enjoy dancing and spinning around. First of all, you'll be dancing a lot, so there is no need for the opening song to be more than 3 minutes. And secondly, depending on the organization, you might be the only one dancing in the beginning. Don't forget to practice the first dance with your chosen song at least once before the wedding. This way, you'll know for sure if the chosen song is too long or short for you. Furthermore, if you want a particular song to play, but are not a fan of all the parts, check with the band or DJ. They'll adapt the song to your liking so you can enjoy the first dance with no worries.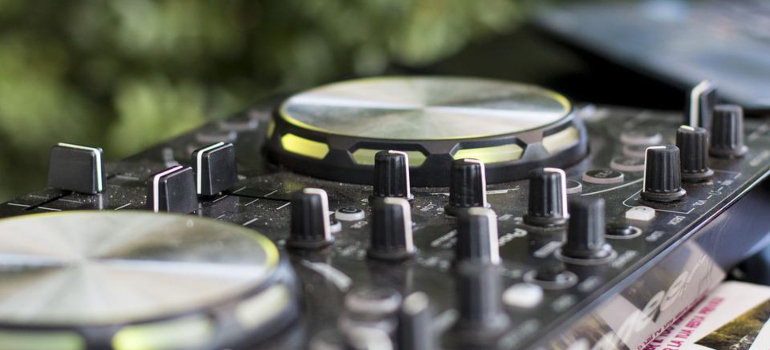 Image retrieved from Pixabay
Forgetting to make a do-not playlist as well
If you haven't already, you'll probably plan to move in together after the wedding. Contrary to the popular opinion, you won't just be combining two households after the wedding, but also two lifestyles. Depending on the situation, you might already have an inkling about what your partner likes and dislikes in music. However, when the time comes to move in, there is a big possibility you'll uncover a bit more of your partner's personal life. And part of that life could be exes, unpleasant situations, or memories. So take the time to sit down with your partner and check if there is any song, genre, or music in general that makes them sad or reminds them of bad times.
Overthinking
Refrain from trying to control every part of your wedding. There is a fine line between not preparing anything and overthinking everything. Otherwise, the result may be completely different from what you desired. Instead of the best day of your life, you might have the worst experiences because you stressed yourself over small things. So if you're in the habit of overthinking, try to take a deep breath and a step back. There is no need to overtax yourself before the big day.
The most important thing to remember is to have fun. This will be your day; after the ceremony, let yourself kick back and relax. And what better way to enjoy the moment than music. Don't make the mentioned wedding music mistakes; the reception will be a hit among the guests. And who knows, you might even befriend the band or DJ.
Complete Weddings + Events Dallas & Ft. Worth, Texas
If you're looking for more creative ways to personalize your big day, or want it all captured, contact Complete Weddings + Events. We offer multiple services you can mix and match to build a wedding package filled with all your needs to make your day a success!